"The PTI government has provided a clear-cut policy aimed at reviving the economy" – Aqeel Karim Dedhi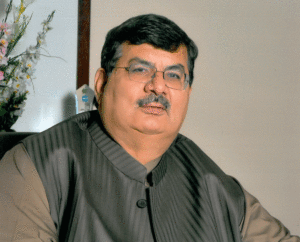 This is the first package in Pakistan's history that focuses on reforms. The government has accepted some of the most genuine and long-pending demands of the business community.
Most of the steps announced by Finance Minister Asad Umar in his January 23 speech in Parliament, are aimed at removing irritants in doing business. The positive steps include plans for the issuance of Rs 80 billion worth of bonds in lieu of the tax refund claims of exporters. These bonds can be cashed in the open market and kept in banks as collateral too. Now, withholding tax statements will have to be filed only twice a year, rather than once a month.  
There are many incentives for the stock market as well, including the abolition of 0.02 per cent advance tax on the sale and purchase of shares (effective from February 1) that was collected from brokerage houses. This step will help increase trade activity. Another positive development is allowing investors to adjust losses against profits for up to three years under the capital gain tax. This will specially benefit small brokers who had substantial amounts locked up as a result of advance tax. 
Allowing non-filers to buy cars with a penalty is also good for our large auto industry and will enable it to breathe easy. 
In a bid to control the yawning trade deficit, the government has tried to make imports difficult. It has supported local manufacturers and discouraged imports. The previous government made windfall revenue by taxing imports. This government has gambled on the local industry. For example, the duty on imported tiles has been increased, and this will benefit the local manufacturers.  
The government has also promised to revise the capital gains tax in the next budget. All these steps are praiseworthy and the prime minister, the finance minister and the commerce minister should be congratulated. The PTI government has provided a clear-cut policy that is aimed at reviving the economy by betting on SMEs and local industries and businesses.  
I am not saying that there are no problems – but we are surviving without the IMF, despite the balance-of-payment crisis, through the help of friendly countries. This speaks of the government's success on the foreign relations front. However, the increase in interest rate and devaluation will have some adverse effects and result in inflation. The economic growth rate will come down. 
On the positive side, foreign fund managers from Saudi Arabia, Turkey, China, Abu Dhabi and Qatar are queuing up for investment. The Afghan border is being sealed and this will result in a decrease in smuggling and keep terrorism in check. The ease in giving visas will boost the tourism industry. In a nutshell, I am bullish on Pakistan and this government's performance.
Aqeel Karim Dedhi is the Chairman of AKG Group 
Next