Theatre Review: Likhay Jo Khat Tujhay
"Walking at some distance from Sahir, I noticed that where his shadow was falling on the ground, I was being engulfed by it entirely. At that time I didn't know I would spend so many years of my life in his shadow or that at times I would get tired and seek solace in my own words. These poems were written in Sahir's love, but I never revealed the inspiration behind them publicly."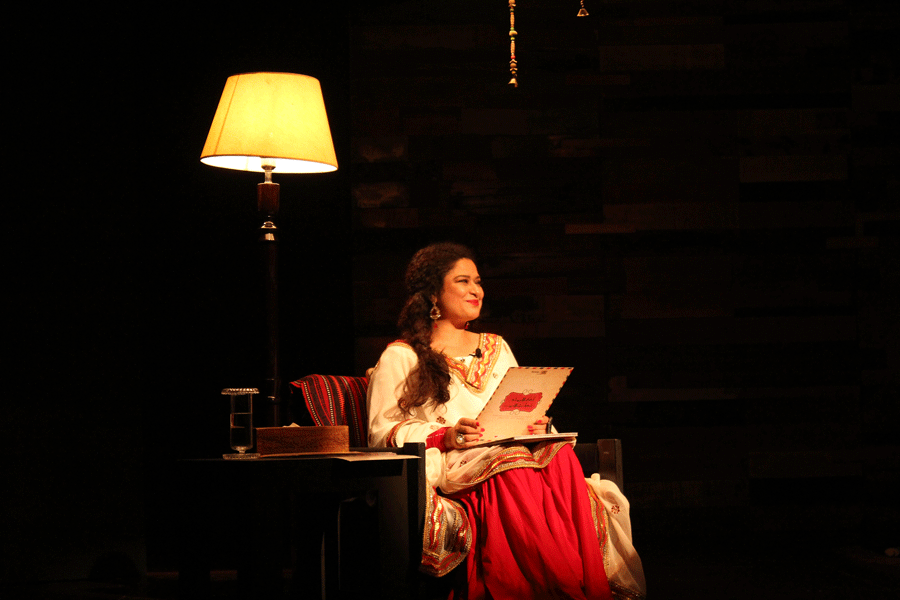 This touching extract is from a selection of original and fictional love letters that was read in a dramatic rendition titled Likhay Jo Khat Tujhay…an Ode to Love  held at NAPA's Zia Mohyeddin Theatre. It was part of a longer narrative penned by one of Indian's most celebrated Punjabi poets and novelists, Amrita Pritam,  chronicling her unrequited love for Sahir Ludhianvi, the popular Indian poet and lyricist.  The letter speaks of their first encounter and expresses the deep feelings she developed for him despite overwhelming barriers of religion, culture and society that kept them apart all their lives. Pritam is said to have addressed a touching and melancholic letter to Ludhianvi after his death, hoping to see him again, even if just in her dreams.
 Of all the readings, this letter was perhaps the most heart-rending, and a sample of the rich letter-writing tradition of a bygone era, which was fine-tuned to an art form by some of Urdu literature's greatest writers. The love letters took the audience through a journey of emotions – of love and its varied forms that ranged from intimate, to humorous, serious, to forlorn and tragic.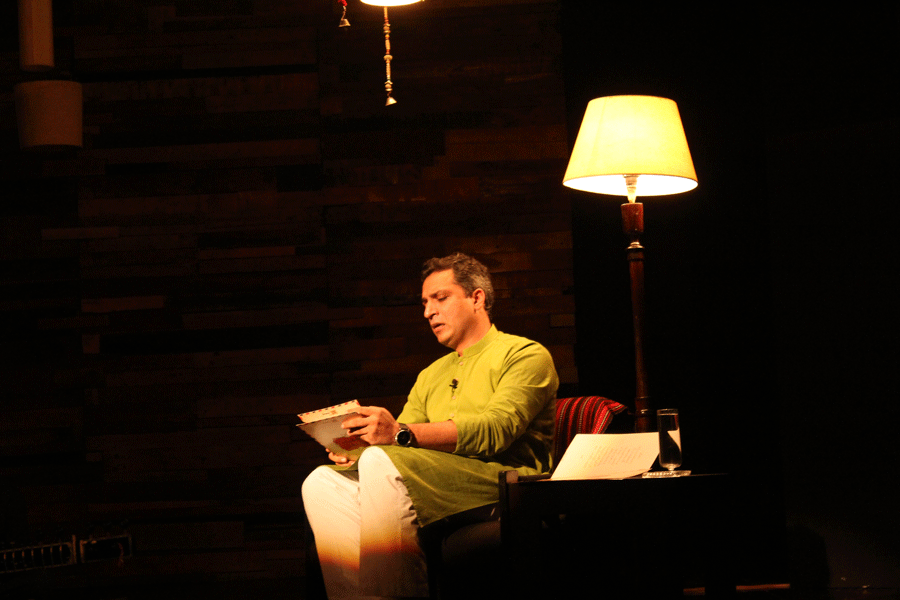 The two presenters of the show, veteran actress par excellence Sania Saeed, and theatre actor and eloquent reader, Tajdar Zaidi, aptly chosen and beautifully paired for this form of storytelling, sat at either end of the simple, yet very tasteful set. With dimmed lights to set the mood and classical music to accentuate the experience, the actors, with artistic skill, modified tones and expressions, brought to life through their readings the personas of Majid Amjad, Fikr Taunsvi, Faiz Ahmed Faiz, Josh Malihabadi, Col Muhammad Khan, Amrita Pritam, Safia Jan Nisar and Shafiqur Rehman – the original and fictional letter writers. 
 Lahore – a short free verse poem by Urdu poet Majid Amjad – was the first narration, followed by a set of love letters written by Fikr Taunsvi. These comprise an exchange of letters between 'Miss ABC' and 'Mr BCD,' who refer to each other as such as a precautionary measure just in case their letters fall into the wrong hands. The dramatic young lovers are neigbours, having only seen each other from a distance, and correspond by throwing letters on to each other's rooftops. It is a comical perspective on all the enthusiasm of young love, and each recitation keeps the audience thoroughly tickled.
Mangaytar kay naam khat was another candid and amusing letter selected from a book of humorist, Shafique-ur-Rehman, one of Urdu literature's most illustrious writers. A fictional young college girl responds to her fiancé's inquiries which he had initiated to get to know her. The newly engaged couple begin a discourse on modern and traditional values. The girl implies to her fiancé that she is well aware of his lifestyle and the company he keeps through their mutual acquaintances, but gives few explanations about her own whereabouts.
 The wittiest and most delightful correspondence was Tusi Ka Tota by Colonel Mohammad Khan, which had the audience in stitches. The fictional exchange is between a colonel named Tusi – who Sania brilliantly lends her voice to – and a school master named Khadim Hussain. Tusi's parrot has flown into and taken up residence in the latter's home. Hussain informs Tusi of this fact through a letter, but wants some form of identification from the colonel to confirm his ownership, to which he receives short bristly notes from Tusi, demanding the return of his pet. With each of Hussain's successive, politely written letters, dotted with subtle barbs, Tusi becomes increasingly irate. Clearly not a love letter, the exchange of letters between the two is more an expression of no-love-lost between them, because of a parrot who Hussain hints has colourful things to say.
 On a more sombre tone was a letter by Shaair-e-Inquilab, Josh Malihabadi, one Urdu literature's finest poets. It was his reflection on life and its superficiality, that he shared with Zaheen Shah Baba, a great Sufi scholar and poet of the subcontinent.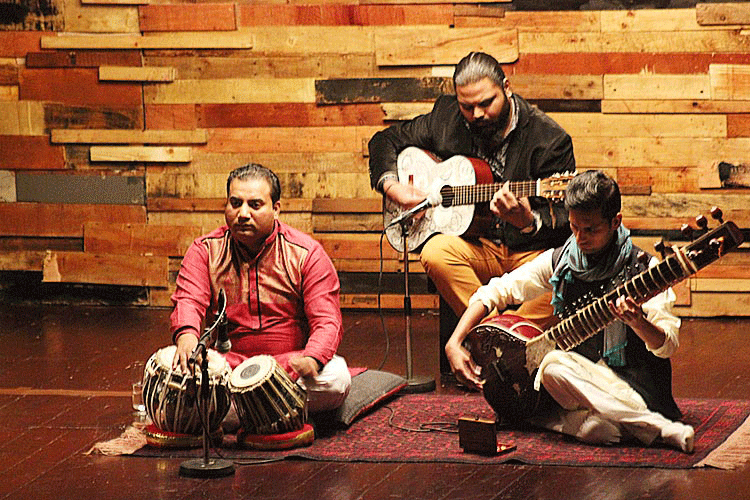 The dramatic readings included a deeply personal and touching letter by Safia Jan Nisar Akhtar, from her stay at Aligarh University. Chosen from a collection of letters she wrote over a nine-year period to her husband Jan Nisar, this letter is an expression of the anguish of separation and of the yearning to be reunited with her husband. It is also an expression of intimacies and secrets she can share with no other. Regarded as literary masterpieces, Safia Jan Nisar Akhtar's private letters found a place in Urdu literature when her husband had them published posthumously after her premature death. She is, incidentally, the mother of Javed Akhtar, the popular Indian poet, lyricist and screenwriter. No explanations needed then for Akhtar's literary genes – or his genius.
 Another letter written during a couple's forced separation was by Faiz Ahmed Faiz to his wife, Alys Faiz. One of Pakistan's most celebrated leftist Urdu writers and poets, the letter was written during Faiz's incarceration. In it he describes how he spends a lazy day in prison, while looking forward to being reunited with her. He writes that hopefully, once together, he will perform all the household chores and care for the children so that she too can experience the luxury of a lazy day.
 In between the readings, a trio of three musicians, featuring sitar player Wajihul Hussnain Nizami, guitarist Shahdab Younis and tabla player Nabil Iqbal, performed three classical Indian raags: Raag Bhairvi, Raag Darbaari and Bheem Plassi. The music provided the background accompaniment to the readings. A production of Olomopolo media group, Likhay Jo Khat Tujhay  reminded one of an era when long-distance communication was time-consuming  and difficult, and therefore letters required more thought and consideration – and those written to a beloved, were more personal and meaningful.  
The writer is working with the Newsline as Assistant Editor, she is a documentary filmmaker and activist.
Next