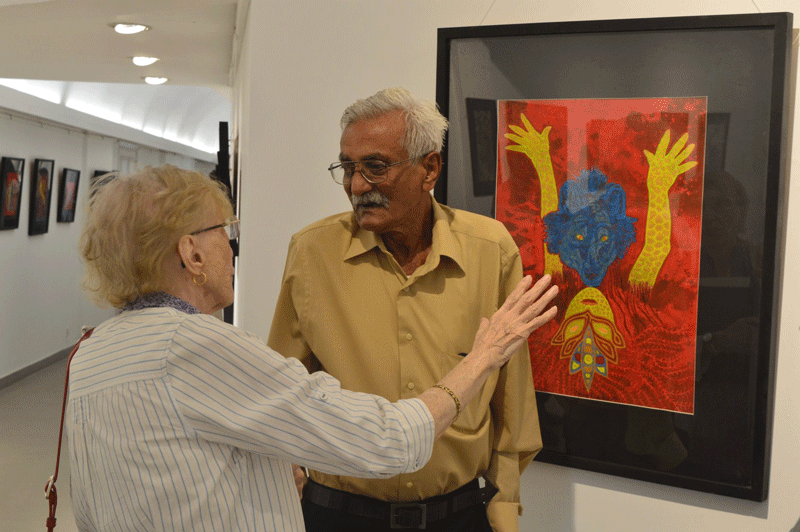 To paraphrase Descartes: I paint, therefore I am… impulse wills me, instinct guides me, passion powers me," was the catch-phrase of VM Art Gallery's last exhibition, Omar Kahani. It offered a glimpse into the intricately webbed mind of the artist, Omar Farid.  
The exhibition featured five decades (1972-2018) worth of paintings by the renowned visual artist, each telling its own fascinating story. The painter himself was present at the event, guiding eager fans, students and critics through the exhibition and sharing anecdotal advice with all those who sought it. In an interview with Nigaah TV, Farid said, "If artists want to make any progress in their work, they should try and experiment boldly as I did when I started my journey of colour."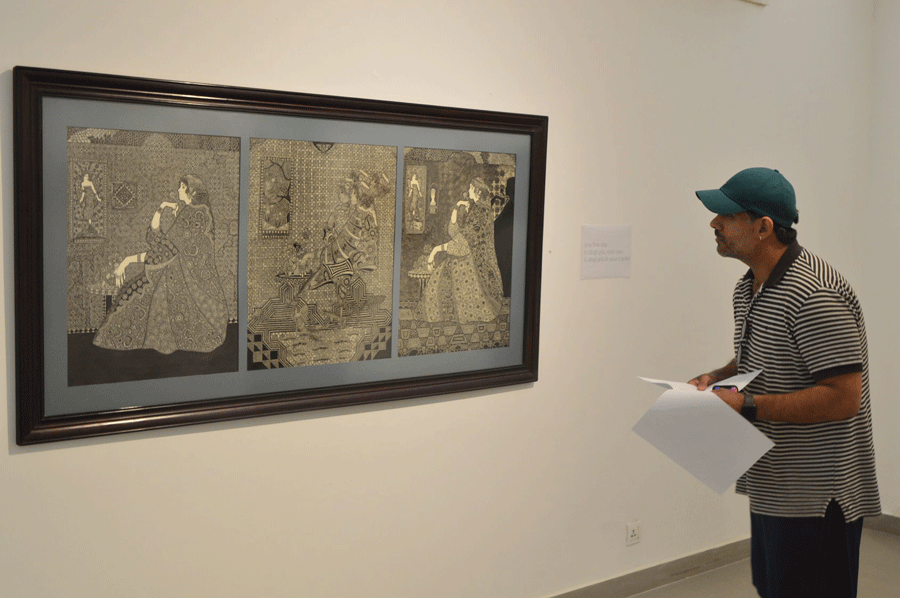 In his 50-year career, Fareed has used the medium of fine ink, oil, acrylic and on occasion a combination of all three. One painting particularly stood out in the collection – an intricate ink drawing of three women in the same pose – that drew herds of people to it, notepads and cameras in hand. As people walked through the various rooms of the gallery, the friendly environment fostered conversations about Farid's paintings, which turned into a broader debate about the current state of art – good, bad and in-between.
Next