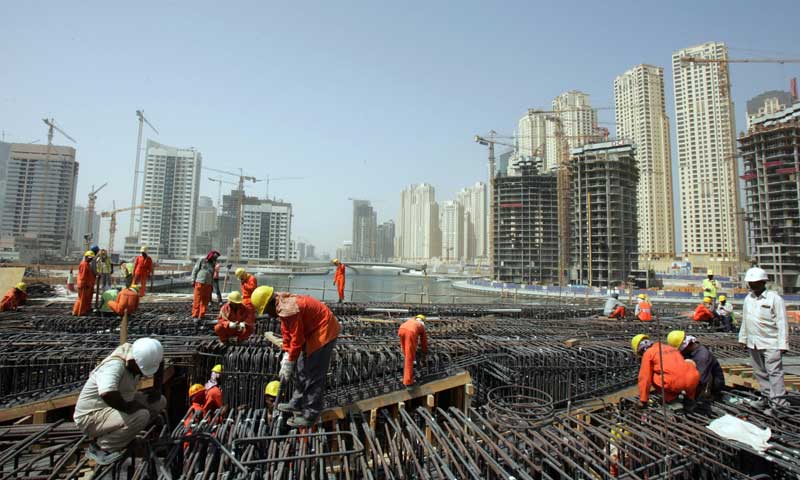 In  international relations, economic, political and strategic interests lie at the core of bilateral ties. The relations between Pakistan and all the countries that are part of the Gulf Cooperation Council (GCC) are no different. They are based on several components, which include the huge migrant population that resides in the GCC; military ties – which encompass both training and security cooperation – and, of course, political ties. Each of these aspects come with their own sets of opportunities and challenges.
The export boom of manpower to the GCC began in 1975. Today, more than 95 per cent of Pakistani migrant workers in the Gulf are employed in Saudi Arabia and the UAE alone. According to a 2016 report of the International Labour Organisation, Pakistani workers pay employment agencies the highest amount of recruitment fees in the world. However, the holding back of remittances, deteriorating living conditions, and deportations have created serious problems for the workforce that Pakistan exports to the GCC every year. According to the reports of the Ministry of Human Resources and Emiratisation (MOHRE), the stress caused by such conditions has led to suicides.
Added to this is the kafala system that exists in all GCC states. It is essentially a sponsorship-based system of employment, similar to bonded labour. Yet it is only through the kafala system that the Gulf is willing to host migrants. This system takes away the migrants' rights, as a result of which they are viewed as less of a threat by the employers. Moreover, they are confined to menial jobs for decades.
The second challenge Pakistan faces vis-a-vis the GCC is the diminishing balance of trade. While the GCC's trade with India has seen an upward trend, its trade with Pakistan has been on the decline. It has been reported that in the fiscal year 2017, Pakistan imported $5.84 billion worth of goods from UAE, $1.95 billion from Saudi Arabia and $864 million from Qatar. Meanwhile, it exported goods worth $852 million to UAE, $300 million to Saudi Arabia and $42.6 million to Qatar.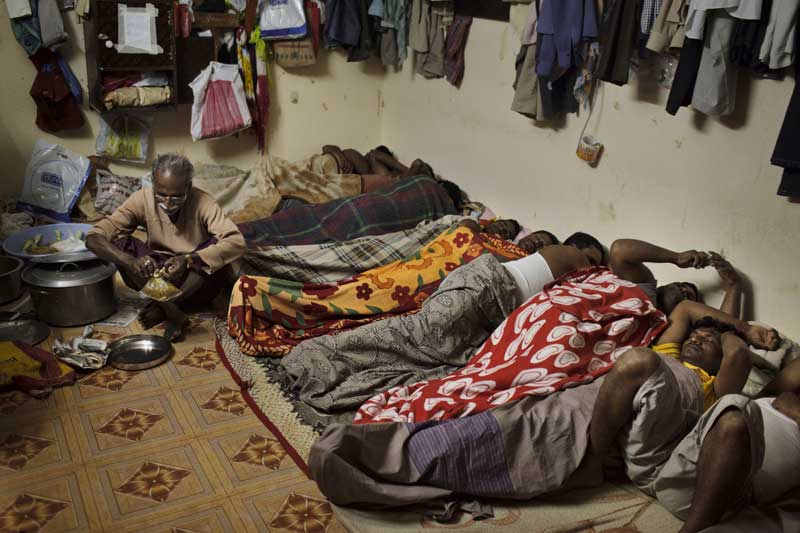 Meanwhile, India's non-oil trade with the UAE alone reached $35 billion in the year 2017. In July 2018, the GCC Secretary-General, Abdul Latif bin Rashid Al-Zayani, met with the Pakistani Ambassador to Saudi Arabia, Khan Hasham bin Saddique and expressed a willingness to finalise the Pakistan-GCC Free Trade Agreement (FTA). The FTA would be pivotal in enhaGuncing trade between the two countries.
The third and perhaps biggest challenge for Pakistan, is to cultivate a balanced relationship between Saudi Arabia and Iran. As far as its Middle East policy is concerned, Pakistan has always attempted to avoid a blowback from sectarian tensions between the two countries. Pakistan's military establishment has had a prickly relationship with some GCC countries, ever since it refused to send troops to fight in the war in Yemen, in 2015. However, the army has always tried to maintain a balance in its relations with GCC countries. In 2017, COAS General Qamar Javed Bajwa made a trip to  Tehran for bilateral talks soon after visiting Saudi Arabia – to ensure that Iran did not feel threatened.
Prime Minister Imran Khan, meanwhile, has categorically stated that while Pakistan enjoys a special relationship with Saudi Arabia, it plans on developing closer ties with Iran and revitalising the Iran-Pakistan gas pipeline project. This is in tune with the idea envisaged in his victory speech, that Pakistan must play the role of a mediator in the Middle East.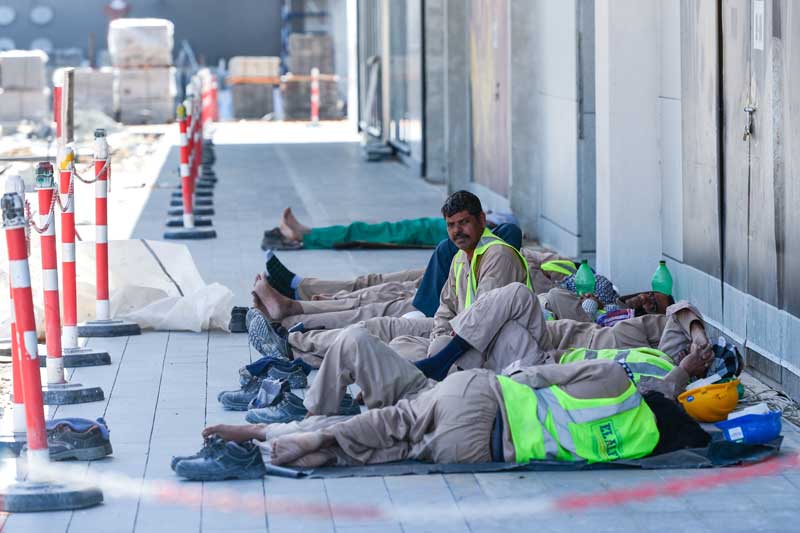 The government must adopt a more practical approach to migrant workers. Immigrant networks are essential for trade and also act as a source of market information. Along with the GCC Governments, Islamabad needs to set up a system of checks and balances, where companies involved in remittance fraud should be identified and blacklisted.
At the same time, there must be an all-round effort to train workers, so that they can compete in the job market, and increase awareness among them so that they can avoid becoming victims of scams.
Through the Gwadar port, Pakistan can help increase the GCC region's connectivity with China and the Belt and Road Initiative (BRI). Pakistan can also help connect the Gulf to the potentially rich Central Asian Republics (CARs) through Gwadar.
The GCC must realise that Pakistan cannot always be seen through the Indo-Pak prism. And it must accept that Pakistan will remain neutral in its relations with Saudi Arabia and Iran.
Next