Art critics and connoisseurs were recently introduced to the works of five talented young graduates of the Indus Valley School of Art and Architecture with an exhibition at the Canvas Gallery titled Fantastic Frostings. The display was curated by reputed artist and faculty member of IVS, Mohammad Zeeshan, and the artists included Anum Ather Jamal, Fatima Munir, Hamida Khatri, Nilofer Kamruddin Kotadia and Rameez Rehman. Each of the works was built on the theses of the final year students and showcased a diversity of themes and styles.
One of the most eye-catching pieces at the exhibition was Nilofer Kamruddin Kotadia's 'Yeh to Phatakha hai' a piece consisting of a dense block of Gujarati text. Some words of the paragraph are rendered darker than others so that when the viewer steps back, they create the title of the painting. The word 'phataka' is written in Urdu as 'fataka' — a nod to the Gujarati pronunciation. Kotadia is particularily interested in languages since she grew up hearing both Gujarati and Urdu at home. She says, "Instead of forgetting the old and adopting new surroundings, through my work I have showed the natural effort of preserving old cultures while adopting new ones."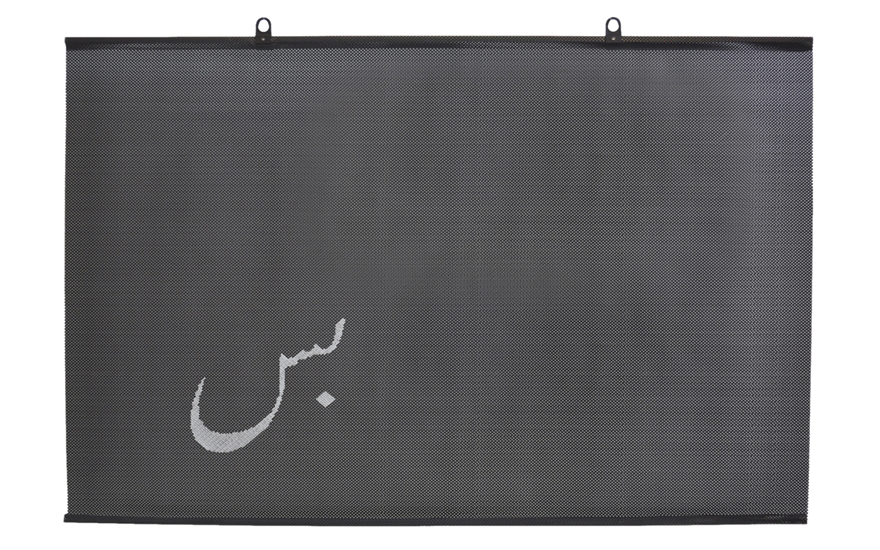 Anum Ather Jamal, daughter of celebrated water-colourist Ather Jamal, explored themes of relocation and the fast-paced city life with her own architectural-drafting pieces that are "part invented, part documented."
Hamida Khatri's graphite and acrylic sketches are of mutated forms and their additional limbs and tentacles transform them into grotesque, mythical creatures. It was an altogether unique play on the term 'inner demons.'
Fatima Munir used the age-old feminine tradition of needlework to express thoughts of living in a troubled and violent country, with simple embroidery stating 'Bas' and 'Kab Kaafi Hoga?'
And last but by no means the least, Rameez Rehman explored themes of the self, perception and distortion through two interactive mirror installations.
The works were not simply decorative, but engaging in that they forced one to stop and contemplate the message hidden behind the techniques.
The writer is a journalist and former assistant editor at Newsline.
Next