"If a designer is given a free hand, he can bring the world to his feet"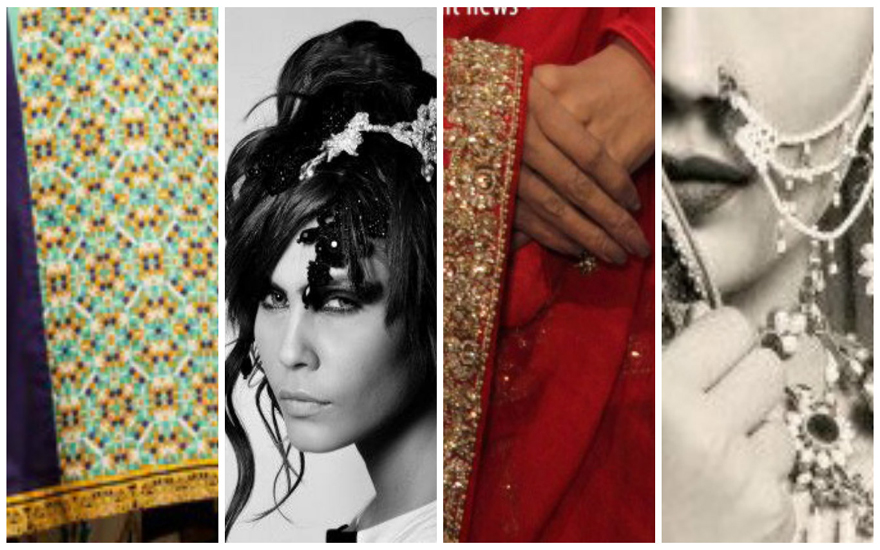 Pakistan's still fledgling fashion industry received a shot of avant garde eclecticism in 2008 with the dramatic entrée of a new breed of edgy designers, including Fahad Hussayn and Ali Xeeshan from Lahore, who juxtaposed a traditional aesthetic with an individualised, contemporary and oftentimes outré vibe. I say "fledgling" because unlike the British or American fashion industries, for instance, the Pakistani fashion industry is mired in a visceral disconnect where councils remain disunited, few designers support one another and there exists a chasm between designers, textiles mill owners and traditional artisans, except for the ubiquitous lawn rampage. However, Hussayn and his peers offer a glimmer of hope and progression.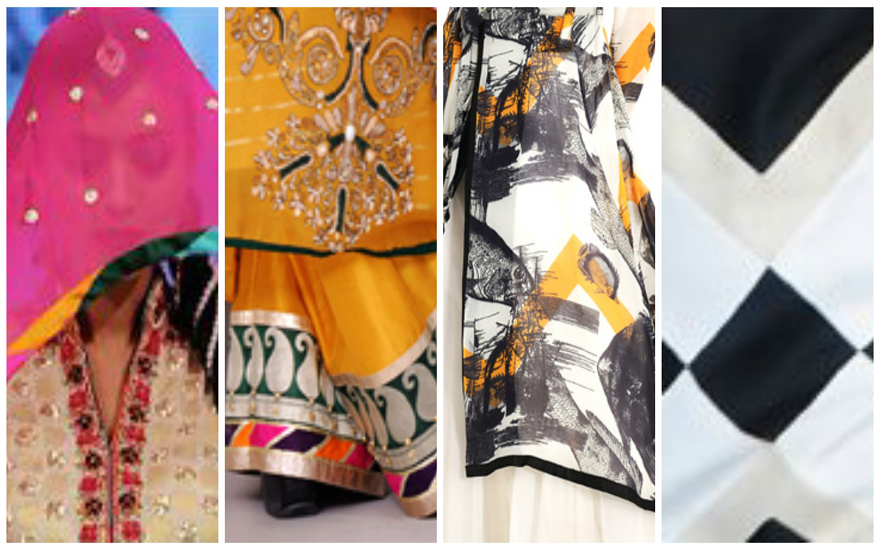 During a Pakistan Fashion Design Council (PFDC) fashion week in Lahore in 2008, I witnessed Hussayn's daring and well-thought out and executed presentation with its deconstructed pieces styled with dramatic antler headpieces and other accoutrements in reverence to the late British fashion designer Alexander McQueen and was impressed with the young designer's showmanship. That early foray into deconstruction (a collection co-created with Fayez Agariah), however, belied Hussayn's actual aesthetic of impeccable finishing and an almost scientific attention to detail that has become the 28-year-old designer's USP and forte.
Born in Faisalabad, Fahad Hussayn was exposed early on to the city's industrial milieu. In 2007, he received a Bachelor's degree in Textile Design and Fiber Art from Beacon House National University, and proceeded to launch his label the following year. Since then, the Fahad Hussayn label has consistently evolved as a much touted brand known for its innovative reconstruction of local embroideries and fabrics melded with edgy silhouettes, juxtaposing an old world grandeur with an intellectualised modern and oftentimes Goth style-narrative.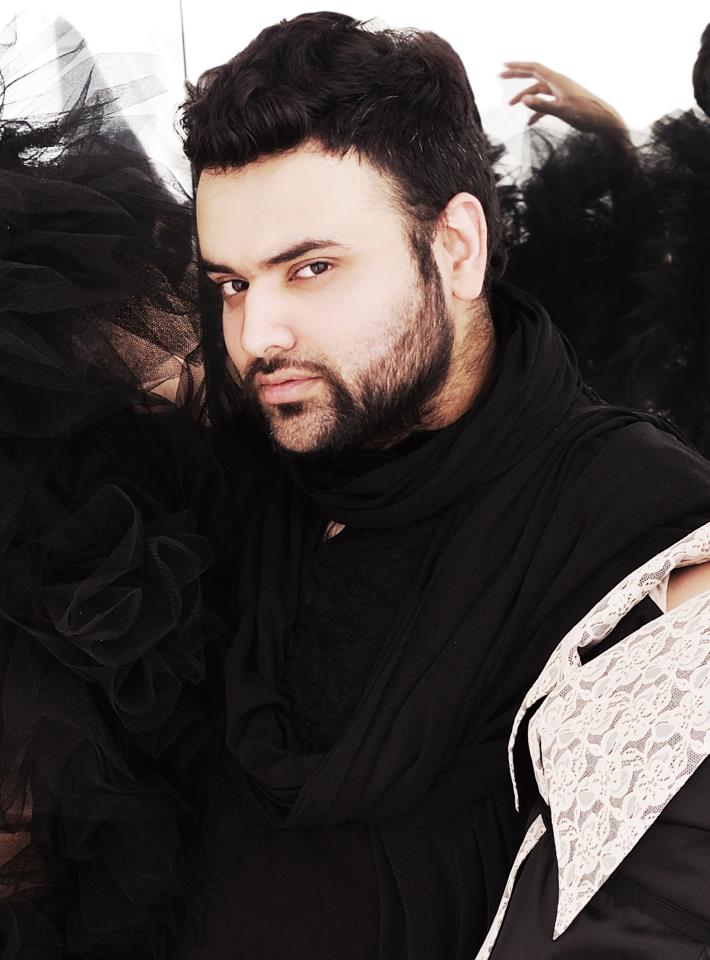 Initially known primarily as a bridal and trousseau designer, Hussayn has since diversified into prêt 'Fahad Hussayn Carnival,' an eastern women's wear luxury prêt à  porter line; 'Fahad Hussayn Premiere', a western women's wear prêt à  porter and runway couture line; 'Fahad Hussayn Men', a ready-to-wear and couture line for men, and even a range of avant garde jewellery line entitled 'Menagerie.' In 2009, Hussayn was nominated in the Upcoming Talent category at the prestigious Lux Style Awards and later in the Best Menswear category.
The Fahad Hussayn lines are now stocked at all the Ensemble stores in Pakistan; at the Fashion Pakistan Lounge and at Emporium in Lahore; at L'Atelier in Islamabad; at Collage in the UAE and Pakistan, at Onitaa in the UK and at the PFDC Lounge in Delhi amongst other evolving markets.
In February 2013, on his label's fifth anniversary, Hussayn in collaboration with Ittehad Textiles launched Fahad Hussayn Print Museum, a line of lawn and myriad fabric prints referencing for inspiration his own half-decade long designer collections including 'Raat Raakh'; 'Beauty is a Beast,' 'Oye Basanti' and 'My Awkward Muse- My Murderer' among others. During the über-successful and sold-out debut exhibition in Karachi, I sat down with Fahad to discuss his design journey, his inspirations, his foray into lawn and the future of Pakistani fashion.
Have you decided what you are going to show at the upcoming PFDC Fashion Week, at the Pantene PFDC Bridal Week and the Fashion Pakistan Week?
For the PFDC Fashion Week I will be showing a collection called 'Praxis,' inspired by this TV series Sanctuary which delineates a highly evolved futuristic version of the human race. So the collection is very mythological and fantastical — very Fahad Hussayn. Some of the prints are rendered from photographs I personally took of the city skyline. When printed they look like a modernised version of Ikat, using block printing on net. If I show at FP Fashion Week, it will probably be a Print Museum show as I don't have the time to make a separate collection as I am bombarded with lawn orders. At the end of March, I launch the 'Prodigy' label which apart from formal wear and footwear, also includes a separate bridal prêt label with separate bridal pieces. No one has 6,000,00 rupees to spend on a set bridal outfit. Prodigy offers a bride versatile options, whereby she can pick pieces and mix and match separates to create her outfit according to her own budget and make the outfit fun. We have also included fun items like printed khussas! The Prodigy Bridal line will be given to franchisees in India and beyond, so it's all sorted! The Prodigy Bridal line is what I will show at Pantene PFDC Bridal Week.
Should Pakistan have two separate Fashion Councils — the Lahore-based Pakistan Fashion Design Council (PFDC) and Fashion Pakistan (FP) — or one?
It would be great if both the councils united and worked as one, as each as its own individual resources and strengths. However, each chooses to look at the weaknesses of the other rather than the strengths. I think both the councils are doing a great job in providing a business platform. I have not signed on permanently with either of them, but I am accepted with open arms by both because I create that dose of drama and showmanship that Fashion Weeks require. But why drag designers from one city to the other like a circus? Why not just join hands?
Could you briefly describe your set-up? How large is it and who does the PR for you?
I have a small research facility. We do all our layouts for shoots in-house and manage the ads and marketing as well. I rely a lot on outsourcing for the Fahad Hussayn Design products, but I am in the process of developing a large manufacturing unit of my own. I do all the PR activity myself. There is nothing like hands-on PR.
Is it possible to have good friends within the fashion industry?
I am friends with people within the industry and outside of it. I have many "social" friends within the fashion industry. Those within the fashion industry I am not friends with are aware of who they are and I am civil with them. But having said that, I have great industry friends. Adnan Pardesy and I are direct competitors; he is big in Karachi and I am big in Lahore. Yet we help each other, like flying to each other's cities for shows and helping backstage. One needs to learn how to balance the professional with the personal rather than only engaging in a rat race. It's the responsibility of every person to grow as an individual.
What is your predilection for always wearing black? Is it used to camouflage any weight issues?
I am very comfortable with my body. But that's a question many interviewers always ask me first! I enjoy wearing black and using black in my designs. It's something you either like or don't. Black and white are timeless. One's signature should be sustainable through the ages
How do you prepare for a collection?
I have a distinct thinking process. I retreat into my own world and develop characters, select the music, orchestrate the choreography, figure out how the lights are to be lit on the runway and even choose the narration for the shows. When designing clothes for women, I like to construct aesthetically balanced designs through the right coupling of colour and cut, so that my dresses compliment the wearer's body.
Which designer has inspired you the most?
The late Alexander McQueen. I envy him more than I admire him. McQueen is never dead to me. He is timeless. I loved his obsession with darkness, morbidity and death. Now the design house (under Sarah Burton) is commercial — but not in a nice way.
Do you have any favourite local designers you would like to endorse?
I am both critical and self-critical and dissect designs endlessly. But the mastery of Umar Sayeed is unquestionable. I remember seeing an Umar Sayeed four-and-a-half yard dupatta which had resham work that looked like intricately and beautifully finished kora work and, hence, was almost weightless. No one has achieved that quality. On the other end of the spectrum, I like Adnan (Pardesy's) collaborative collection for Working Woman. Every local designer needs to do that; merge with a brand and develop a seasonal market
What singular piece of advice would you offer to fledgling designers?
I would advise them to play fair in order to take the industry further. The age of divide and rule is gone. Right now our industry is still a cottage industry. It's an abomination and hurts my eyes to see what is offered as "fashion" these days at what appear to be horse and cattle shows organised by upstart event management companies with bad designers and bad models. I refuse to participate in that stuff. I don't need free shows! Many new designers have entered this field, but I still believe there is no saturation point — not in this lifetime!
Have you become business savvy, and how important is it to maintain one's signature style without becoming redundant and stale?
Through the process of working with a textile mill, I've recently learned how to put my growing business sense to use. I've learned how to market myself better. As a designer, I can't deal with monotony. My degree in textiles has given me a creative license especially with construction, moulding fabric in an artisanal manner and executing artistic ideas. I've stopped sketching intensively and only make basic sketches. It's now all in my head. I think it is important to maintain certain aspects of one's signature — about 20 per cent of it in each collection — as clients need to be reassured by a designer recognition factor. Hence the Praxis line to be shown in April will have signature Fahad Hussayn zari embroidery.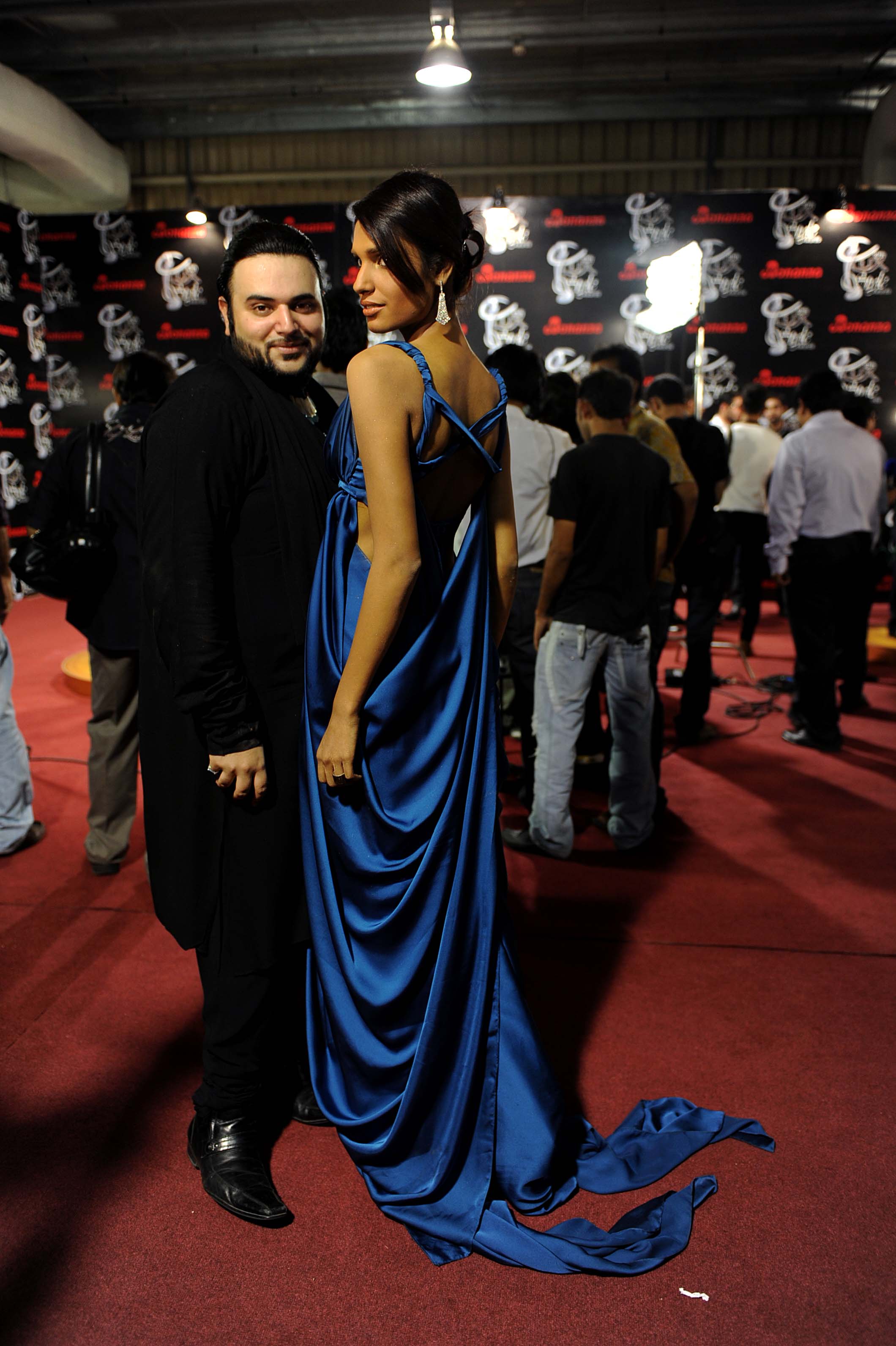 Who is the Fahad Hussayn client and what does she look for in the label?
I have all types of clients. Some of them come to me for my gowns during the party and ball season. Some come for my bridals, while others relish my signature draping techniques.
What is your favourite design technique that you utilise?
I love the Grecian drapes that I do.
What is your label doing for menswear?
We did menswear suits for the 'Paranoia' collection shown at a fashion week and put in a lot of effort. They looked good on the runway, but in reality they did not measure up to my personal standards. At the moment we don't have the production capacity for menswear so we are just producing kurtis. But we will get back to doing solid menswear soon!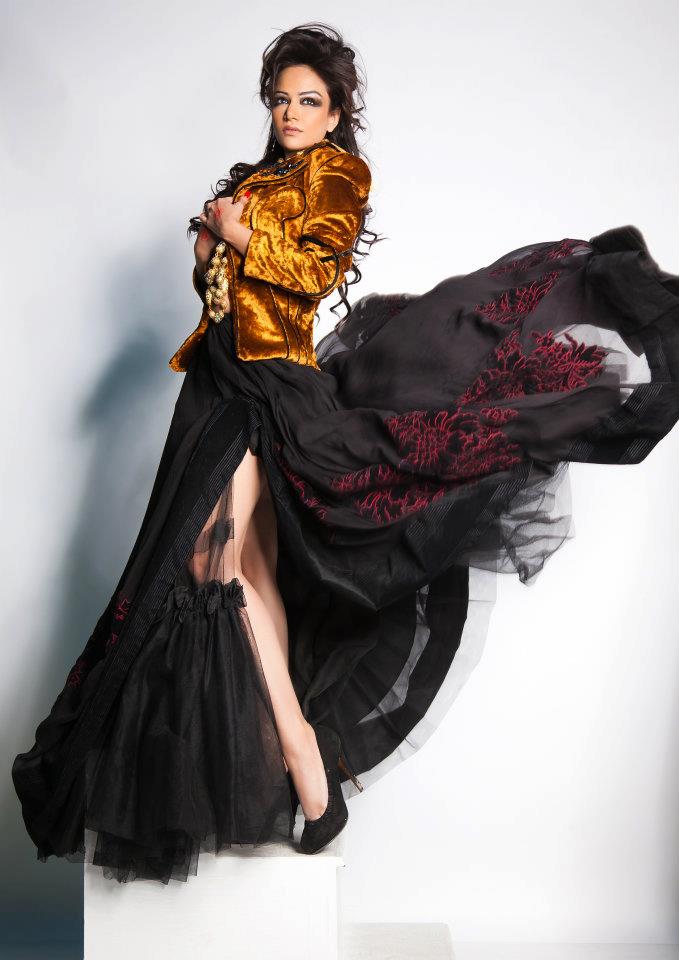 What's your style statement for a well-dressed woman?
Being well-dressed is a beautiful form of politeness
Name some reigning colour, fabric and silhouette trends for 2013.
The classic look is always in vogue, but it is returning as a major force in the fashion industry now. It would be advisable to stay away from lots of volume since it's not flattering for the subcontinental women. We have put together fabulous motifs, using net and chiffon to offer classy traditional attire in our upcoming collections.
Who is your biggest competitor in fashion industry?
No one.
What are some of the problems you face every day in churning out collections?
The foremost issues are, of course power shortages, strikes and unprofessionalism by workers and others of their ilk.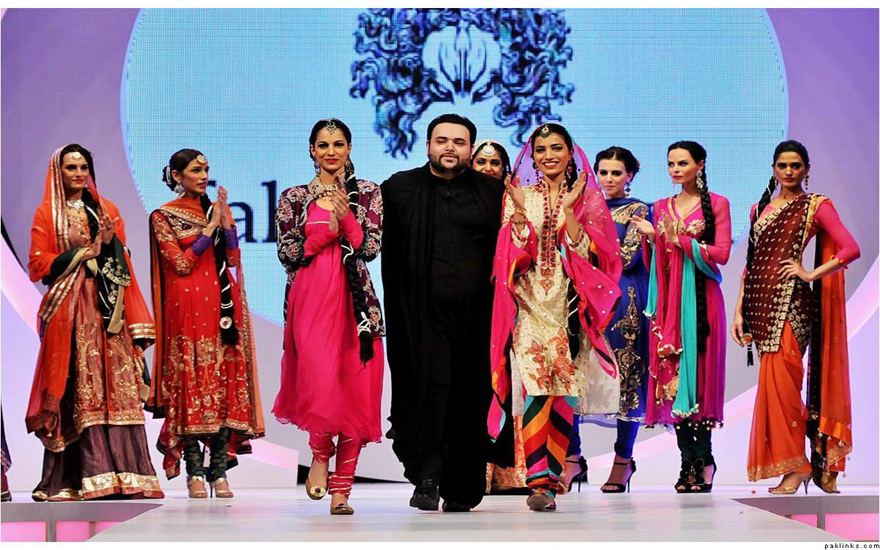 Who is your ultimate style icon and muse? Which city inspires you?
Hollywood actress Cate Blanchett is my ultimate style icon. Lahore-based Pakistani supermodel Nooray Bhatti is my muse. And Jaipur is a city that always inspires me.
Where do you see yourself 10 years from now?
I see myself designing for Hollywood, hopefully Cate Blanchett!
Next