The era of the suicide bomber has arrived in Pakistan. With the avowed aim of purging the land of the pure of "infidel forces," this new breed of terrorist seeks to strike not only western interests, but also the Shia minority in the country. According to terrorism experts, a clandestine call for potential "fidayeen" — suicide bombers — is circulating across Pakistan and dozens of youth have answered its summons.
The shift in terrorist tactics has been perceptible for some time. Over a dozen suicide bomb attacks have occurred within a span of less than two years across Pakistan. The most recent was carried out on May 31, during evening prayers inside Ali Raza imambargah, a Shia mosque in downtown Karachi, killing at least 19 and wounding 38. The force of the blast was so severe that the building's dome cracked open. Blood and flesh could be seen splattered on the walls all the way up to the ceiling.
On the floor covered with shards of glass from the windows, lay severed limbs and mangled bodies where a few moments before, rows of worshippers had been offering their prayers.
This suicide attack came just weeks after the last one on May 7 at another Shia mosque which killed 23 and injured almost 100 people offering Friday prayers inside.
Although investigations into the Ali Raza imambargah suicide bombing are at a preliminary stage, most officials believe that it was possibly in retaliation for the assassination of Sunni Muslim cleric Nizamuddin Shamzai, the previous day, which had triggered rioting across Karachi and prompted police to step up security patrols at Shia mosques amid fears of sectarian violence. The impotence of the police in the face of this new menace was left in no doubt when, despite their precautions, such a large- scale attack took place the very next day.
Mosques and religious processions are increasingly becoming the targets of suicide attacks. Officials say that although police is deployed outside mosques situated in sensitive locations, it is impossible to keep an eye on each of the 10,000 mosques in Karachi and search every individual who enters them. According to official figures, the total strength of the police force in Karachi is nearly 22,000 with 7,000 Frontier Constabulary personnel to assist them in maintaining law and order.
The rising incidence of suicide bombings has shaken the entire police administration to its very core. Although several networks of potential suicide bombers have recently been busted in a series of raids, officials admit that they are facing a threat because they are ill-equipped, in terms of infrastructure, expertise and training. Says a source, "there are so many cells that it is difficult to eliminate all of them."
Police officials themselves, particularly Crime Investigation Department (CID) personnel, who specialise in terrorism, are under threat from suicide bombers. A plot was recently unearthed in which militants — strapped with dynamite — planned to go in the guise of visitors to meet senior CID officials and blow themselves up while greeting them. In the light of this discovery, CID personnel have been asked to restrict their movements, screen visitors to their offices, and keep their distance from strangers.
According to police officials, the militants have no dearth of volunteers for suicide bombings, evidence of which can be seen in the fact that two or more operatives were used in the last three out of five suicide attacks in Pakistan. At least three suicide bombers took part in the attack on a Shia mosque in Quetta in June last year, which killed nearly 50 and wounded 160. A few months later, on December 25, two militants tried to ram their pickup vans, each loaded with 20 to 30 kilogrammes of explosives, into President Musharraf's car as his motorcade drove through Rawalpindi. They missed their target, but the explosion took the lives of 15 civilians and caused injuries to 46. In Quetta this year, an Ashura procession was attacked by two suicide bombers, resulting in the deaths of over 40 people.
Experts say that Jaish-i-Mohammed, one of the jihadi organisations that was launched with government backing in early 2000, was the first militant group to introduce the trend of suicide missions in Pakistan's jihadi cadres. Its first successful suicide operation took place on December 25, 2000 in Indian-held Kashmir when 24-year-old Mohammed Bilal, a Muslim guerilla fighter from Birmingham, rammed his explosives-laden car into a fortified army headquarter in Srinagar, killing nine people.
A Karachi leader of the outlawed Jaish-i-Mohammed told interrogators that it was only after militants, who fought alongside the Taliban against the coalition forces, were forced to sneak back into Pakistan after the Taliban's fall, that a decision was taken by them to carry out fidayeen missions within the country. He is believed to have claimed that there are "hundreds" of mujahideen prepared to carry out suicide missions in Pakistan, and that while they derive inspiration from the Palestinians and the Chechens, they have easier access to manpower and explosives.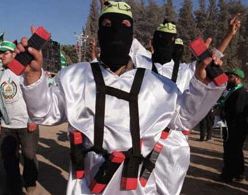 Far from dismissing the claim as an exaggeration, officials agree that militants today have the resources to carry out suicide missions almost on a daily basis. The only reason this has not happened, they claim, is that they are very selective, preferring to wait for the right target to strike at the right time. Moreover, the militants' prime target — western nationals — are now a rarity in the country. Those who remain have severely restricted their movements. As a result, say terrorism experts, the militants have set their sights on the Shia minority, who orthodox Sunnis denounce as 'kafirs' (infidels) — in other words, a legitimate target for 'jihad.'
The country's leadership has also come under threat, and given the increasing sophistication demonstrated by terrorists of late, security officials are taking no chances. Rather than depending on intelligence-gathering, which has always been one of the principal tools in the prevention of terrorism, they seal the roads whenever there is any VIP movement anywhere in the country. Even in the bustling city of Karachi, the police have strictly banned the parking of any vehicles on both sides of Shahra-e-Faisal — the main artery that links with all major locations in the city. The decision was prompted by the discovery that a suicide bomber was waiting at one of the intersections of Shahra-e-Faisal to ram his explosives-laden car into President Musharraf's motorcade which was to pass by shortly.
Investigations reveal that meticulous planning goes into suicide attacks. A senior police official cites the example of the suicide attack on the US consulate in Karachi in June 2002, preparations for which included filming the consulate building, a particularly audacious act given the security around the site. "The militants had driven past the building in the guise of a marriage party a few weeks before and managed to film it," he said, adding that the footage may have helped them decide where they could strike and wreak the most damage. At least 12 individuals, all Pakistanis, were killed and several dozen were injured in the attack.
Similarly, detailed planning was evident in an earlier attack against a group of French naval personnel in Karachi in May 2002. These engineers and technicians from the French state-owned shipbuilding company, Direction Des Construction Navales (DCN), were in Pakistan since early 2001, working with the navy on a submarine project at the Karachi dockyard, but they had temporarily suspended their work in the wake of the September 11 events. In December, 23 French engineers and 18 technicians, who were lodged at the Avari and Sheraton hotels, resumed work on the project. Unknown to them, their movements were being keenly observed over the next few months by militants bent on murder. Every morning, at exactly 7:10, the Frenchmen staying at the Avari were taken by bus to the Sheraton from where, after picking up their colleagues, they were driven to the naval dockyard. On the morning of May 8, 2002, as they waited outside the Sheraton, a suicide bomber rammed an explosives-laden car into the bus. Eleven French engineers and technicians, as well as two Pakistani passersby were killed. It was later established that at least three kilogrammes of highly explosive material had been placed in the engine of the car, a red 1973 model Toyota Corolla.
Substantial information has been gleaned about suicide bombers and their patrons from militants arrested during the past year. Interrogation of these detainees has revealed that while the majority of fidayeen belong to the tribal areas of Pakistan in the North West Frontier and Balochistan provinces, dozens of young men from urban centres like Karachi have also signed up for suicide missions. Most of them are comparatively young men, usually aged between 16 to 20 years. Hameed Pathan, the operative in the suicide bombing against the US consulate in Karachi, was only 17 years old. Asif Zaheer, who blew himself up near the Sheraton Hotel, killing 11 French officials, was 19. Another suicide bomber, who attempted to kill worshippers in a Shia mosque in Rawalpindi, was also in his teens. "Suicide attacks are a new strain of terrorist activity in Pakistan, which is particularly evil because it exploits young people," contends Punjab province police chief, Syed Masud Shah. Says another police official, "Twenty-five thousand militants who went to Afghanistan for training in militancy were from Karachi alone, but although most of them are ready to fight on the frontlines, it is the younger and more impressionable among them who are easier to groom for suicide missions."
Soon, however, suicide bombings may not be the preserve of young men alone. According to a report submitted to the interior ministry, an Uzbek woman named Aziza is engaged in training women suicide bombers at a location in the north of Pakistan. Widow of Obaidullah, an activist belonging to the Islamic movement of Uzbekistan who, it is believed, was killed in the army operation in South Waziristan in January 2004, Aziza has reportedly told her relatives that she intends to avenge her husband's death by committing terrorist acts in Pakistan. "Important personalities could be targeted by trained female terrorists," says the report. According to sources, the interior ministry has directed the home secretaries of the four provinces, as well as the chief commissioner of Islamabad and provincial police officers, to hunt down Aziza and increase security for VVIPs and at sensitive locations.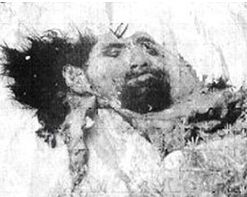 According to law-enforcement personnel, with hundreds of trained and highly-motivated youth belonging to outlawed religious groups whiling away their time, often in hiding, Pakistan is sitting on a powder keg. "These men are like misguided missiles. It's easy for any international terrorist organisation such as Al-Qaeda to recruit them and create manifold problems for the country's security," says an official. Judging from recent events, the recruitment seems to have already begun.
One of the two assassination attempts on President Musharraf was organised and financed by an Al-Qaeda senior commander, Abu Faraj, a Libyan national. Also, the modus operandi in almost all the suicide operations so far carries an unmistakable Al-Qaeda signature, indicating that the bombers had either received training at its hands or at least from groups affiliated with them.
According to sources, there are mainly two groups presently engaged in motivating their cadres to carry out suicide missions in the country. One of them is led by Daud Badini, and the other by Mufti Eid Mohammed.
Daud Badini, alias Sardar, who heads one of these splinter groups, hails from Balochistan and was originally an activist of the Jamiat-e-Ulema-i-Islam (JUI) — one of the six main components in the religious alliance governing the province. Badini, whose father was the JUI's provincial chief in Balochistan, is believed to have been involved in all major incidents of terrorism, including the two suicide bombings that have taken place in Quetta since the beginning of last year. The provincial government has announced one million rupees head money for information leading to Badini's arrest "dead or alive."
Mufti Eid Mohammed, who leads the other group recruiting volunteers for suicide bombings, belongs to Chakwal in Punjab, but has been settled in Karachi for several years. A pesh imam (prayer leader) in a mosque in the city's Malir district for three years, he went underground after being accused of involvement in several sectarian killings. Eid Mohammed also had close links with notorious sectarian terrorists, Akram Lahori and Riaz Basra, who were responsible for hundreds of murders. The three of them founded the Lashkar-e-Jhangvi, a virulently anti-Shia organisation, which had a one-point agenda: the assassination of members of this minority sect. With Lahori on death row in prison, and Basra killed in a "police encounter" three years ago, investigators say that Eid Mohammed is now heading the outlawed Lashkar-e-Jhangvi. "Mufti Eid Mohammed is actively engaged in planning suicide missions, selecting targets and arranging funds for the boys needed to carry out these missions," says a police official. His main hunting grounds are the numerous religious seminaries in the country where he seeks out recruits for suicide attacks. An elusive character, Eid Mohammed has managed to retain his anonymity. Law-enforcement officials contend that even if the Sindh police recommends a million-rupee reward for information leading to his capture, it will be very difficult to arrest him. "No one has his photograph or any information about his family," says a police official. "All we know from his comrades-in-arms is that he has a Pathan appearance and can speak fluent Urdu and Punjabi. But that's not enough for us to lay our hands on him."
According to police sources, the Badini and Eid Mohammed groups have different spheres of operation. The first is in Balochistan, while the second is based in the Sindh and Punjab provinces. "Also, even though the foot soldiers of both groups have been trained in Afghanistan by the Al-Qaeda, their modus operandi differs slightly from each other," says a police investigator.
It has been observed that when Badini's group carries out a suicide mission, the operatives begin firing their kalashnikovs until all the ammunition is spent, after which they lob hand grenades into the panic-stricken crowd and finally blow themselves up. "The idea behind using kalashnikovs and hand grenades first is to cause maximum casualties," says a source.
Members of Eid Mohammed's suicide squads on the other hand, say law-enforcement officials wear specially-made jackets which have 30 to 40 pockets stuffed with dynamite sticks, and blow themselves up in a spot calculated to effect the most damage.
For instance, the militant who carried out the suicide attack in Hyderi mosque in Karachi on May 7 was not only laden with dynamite sticks and carrying a briefcase full of explosives, he also chose to station himself next to one of the main pillars inside the mosque, rocking to and fro as he recited from the Quran in his hands until the moment of the explosion. "If this pillar had fallen as a result of the blast, the casualties would have been even higher," says an investigator. That, undoubtedly, would have brought cheer to the hearts of men who use religion to justify suicide as a means to murder.
Next