It's that time of the year again — the Academy Awards are around the corner  and the Oscar buzz is everywhere. While the big nomination surprises were in the acting categories and pleasant ones too (Demià n Bichir, Nick Nolte), the nominations for Best Picture are more or less the usual suspects for this awards season. Interestingly, though, the 84th Academy Awards have cut down one spot from last year's 10 nominees to nine.
Leading the pack is The Artist, the French film that has taken everyone by storm. Directed by Michael Hazanavicius, it tells the story of George Valentin (Jean Dujardin), the quintessential star of the American silent film era of the late 1920s. Everything goes well for our hero, but in a cruel twist of fate, the transition from silent films to 'talkies,' leads to his downfall. Audiences now yearn for these novel films with proper dialogue, and silent films soon become a thing of the past. With authentic direction, a fresh script and good performances by the leads, Jean Dujardin and Bérénice Bejo, this film is a hot favourite for winning the coveted Best Picture award.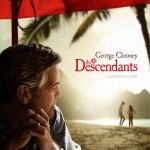 Seven years after Sideways, Alexander Payne has directed The Descendants and the wait has been worth it. George Clooney plays Matt King, a land baron who learns about his comatose wife's extra-marital affair amidst an important land deal that he has to, but doesn't want to, finalise. This heartfelt film has been made with equal amounts of comedy and drama and the coming-of-age story of a 50-year-old man is its trump card. With great performances all around, especially by Shailene Woodley, who plays Clooney's elder daughter, The Descendants is high-quality cinema.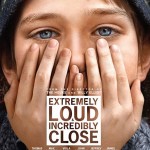 Stephen Daldry has a habit of adapting novels, and his latest film, Extremely Loud & Incredibly Close, is no different. Based on Jonathan Safran Foer's novel of the same name, the story follows nine-year-old Oskar (Jeopardy-winner Thomas Horn in his first screen role), as he searches New York for a lock that could possibly match a key left behind by his late father (Tom Hanks), who dies in the September 11 attacks on the World Trade Centre. With Sandra Bullock and Max von Sydow rounding off an impressive cast, the film may not be good enough to win Best Picture but an acknowledgement is an achievement in itself.
When The Help was released, it was immediately touted as a multiple-Oscar hopeful; now, it has received multiple Academy Award nominations to successfully back up that claim. A film with a strong theme and an equally strong cast, it's about an aspiring author's (Emma Stone) decision to write a book from the point of view of 'the help' (Viola Davis, Octavia Spencer), in which African-American maids describe the tribulations of working for white families in America's deep South. Set during the civil rights movement of the '60s, The Help does not provide a hard-hitting social message but merely 'observes,' even though this is where the film should have been more detailed.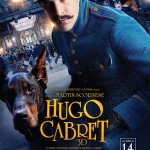 One might say that The Artist or Extremely Loud and Incredibly Close both face tough competition from a gem of a film called Hugo. Based on Brian Selznick's children's book and masterfully directed by Martin Scorsese, it's the story of a young orphan, Hugo Cabret, who lives in a Paris railway station in the 1930s. Hugo meets real-life filmmaker Georges Méliès, played beautifully by Ben Kingsley, who has stopped making films and is now a shopkeeper. In part adventure, and in part a film history lecture, Hugo's treatment is so stirring and the film so rich in texture and narrative, that it is definitely a leading contender for Best Picture.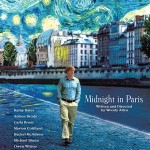 Academy Award favourite Woody Allen seems to have found his flair with Midnight in Paris,a film about hope, love and all things Allen. A young couple, Gil and Inez (Owen Wilson, Rachel McAdams), travel to Paris and soon find out that they want completely different things from life. The film teaches us about whether a life different from the one we have is any better. In a comedic twist, which serves as the film's main idea, Gil is repeatedly transported back to 1920s Paris, from where he doesn't want to come back. Owen Wilson does an authentic Woody Allen impersonation in a film with repeat-watch value; the Best Picture nomination is duly deserved.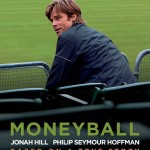 Even if you're not a baseball fan, or good with numbers, you'll enjoy Moneyball. Written by writer-geniuses Steven Zaillian and Aaron Sorkin, adapted from a book by Michael Lewis and directed by Bennett Miller (Capote), Moneyball is the true story of baseball team Oakland A's general manager Billy Beane (Brad Pitt) and his attempt to put together a baseball club using computer-generated analysis. He is helped in this task by Peter Brand (Jonah Hill in his career-best performance). It's a fun film to watch because it teaches us that it's not always about winning; trying hard is equally important.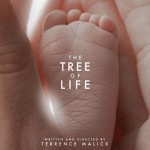 Last year's most beautiful and most confusing film, The Tree of Life, has also received a nomination. Terrence Malick's fifth film, in a career spanning almost 40 years, has been received with mixed reviews across the board due to its experimental nature. At its core is the story of a family with three boys living in 1950s Texas. Themes such as the loss of innocence and the beauty of nature have been explored through a non-linear structure. The Tree of Life is cinematic poetry and while the cinematography is commendable, the film itself is pretty much open to interpretation.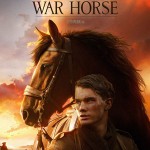 Completing the list of nine nominees is veteran director Steven Spielberg's War Horse, based on Michael Morpurgo's 1982 children's novel. The film is about a young guy named Albert (Jeremy Irvine), who enlists in the British army in World War I after his horse, Joey, is bought by a certain Captain Nicholls. Hoping to find Joey, Albert leaves England and his journey takes him across Europe where war is on in full-throttle — ultimately man and horse are re-united. The film has a few interesting battle scenes, the cinematography is stunning, but the absence of a central character (no, the horse doesn't count as one) is what makes the film lose its steam fairly quickly.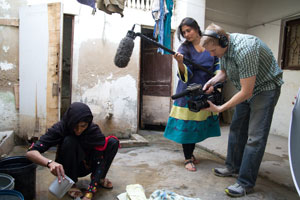 A first for Pakistan
I'm speechless," said Emmy award winning documentary filmmaker Sharmeen Obaid Chinoy, when she heard about the Oscar nomination for Saving Face, an investigative documentary nominated for Best Documentary, Short Subject, for the Academy Awards this year. Well, rightly so Sharmeen, an Oscar nomination is the stuff that dreams are made of. Sharmeen shares this distinction with Emmy nominated, and now second-time Oscar nominated Colorado filmmaker, Daniel Junge. In Saving Face they follow the personal stories of the survivors of acid attacks in Pakistan, and the work ofBritish-Pakistani plastic surgeon, Dr Mohammad Jawad, as he performs reconstructive surgery on these women. Filmed entirely in Pakistan, the documentary short tackles a troubling social issue.
This article was originally published in the February 2012 issue of Newsline.
Schayan Riaz is a film critic based in Germany
Next