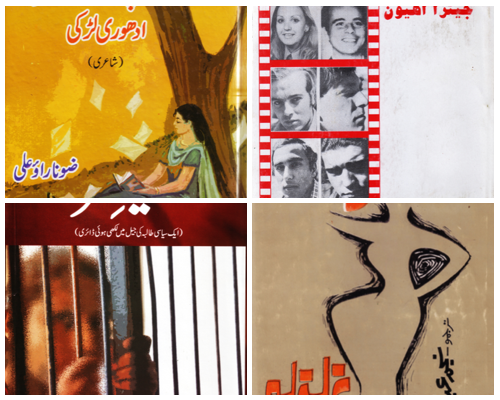 Women's publishing houses in the subcontinent are not a new phenomenon. Some of us might have forgotten that one of the earliest editions of Jawaharlal Nehru's Discovery of India was published by Nilima Devi, who had founded Signet Press in Kolkata in the late 1930s. One may find a lot of women in journalism in united India who worked at the editorial level. A few famous names are Swarnakumari Devi, Hemant Kumari Choudhrani, Muhammadi Begum and Mrs. Khamosh.
After Partition, although there were many publishing houses, none were owned and led by women. It was not till 1979 that Nazeer Naz established the first such publishing house, Nari Publications. The year marked the completion of two years of the military coup in which the elected Prime Minister, Zulfikar Ali Bhutto, was deposed by General Zia-ul-Haq. The year also witnessed the Supreme Court judgment followed by the hanging of Bhutto. Nazeer Naz, founder of Nari Publications, says that military rule was in full swing at the time, and many writers, trade unionists and political workers were booked on false charges, and cruel punishments were meted out publicly. She says that at a personal level, Bhutto's judicial murder created a sense of guilt and helplessness. The void left by the event was filled by a sense of outrage. She reflects that it may have been the prime reason to set up a women's publishing house. At another level, it was done to encourage female writers by publishing their works. She says that it was an attempt to show the presence and point of view of women at a time when there was fear and darkness everywhere. Many magazines and periodicals, including literary journals, were banned. And the few magazines that appeared irregularly were edited by men. Some of the editors were supportive of the women's cause, but a few were known to exploit young female writers, using their power and position. Therefore, it was decided at an early stage that a magazine, aptly called Nari, would also be launched by Nari Publications. The publishing house offered voluntary editorial assistance to polish young writers' works. She recalls that the focus was on grammar, punctuation, construction of sentences and challenges of writing in the first and third hand forms.
Nari magazine set a new trend as each of its issues carried a detailed interview of a leading woman, and one or two lines were picked as the story's title. She wistfully recalls some lines used as leads: 'Haven't eaten corn on the cob this year,' and 'My moist eyes.' Khairunnisa Jaffari, Mehtab Akbar Rashdi, Abida Parveen, Laila Bana and Noorul Huda Shah were interviewed for the earlier issues.
Later, an attempt was made to create a conducive literary environment. Thus, Nari Sangat was formed. Some of its founding members were Dr. Mumtaz Bhutto, Zahida Thebo, Surraya Soz Diplai, Um-e-Salma Qadri, Rubina Rajput, Shagufta Shah, Naseem Shaikh and Ariba Noor. The purpose was to organise book launches and literary discussions. Nari Sangat succeeded in organising some successful events, but there was a shortage of resources, and also, the team realised that event management and publishing required a different mindset. "On the other hand, some male writers tried to degrade our publications," Naz recalls. "Some of them tried to find sexist interpretations of the word 'nari' and made fun of it." But among the menfolk, there were some who believed in the equal status of men and women. She fondly recalls the names of Zafar Hassan Sayyed and Tariq Ashraf Shah who supported her in bringing out publications.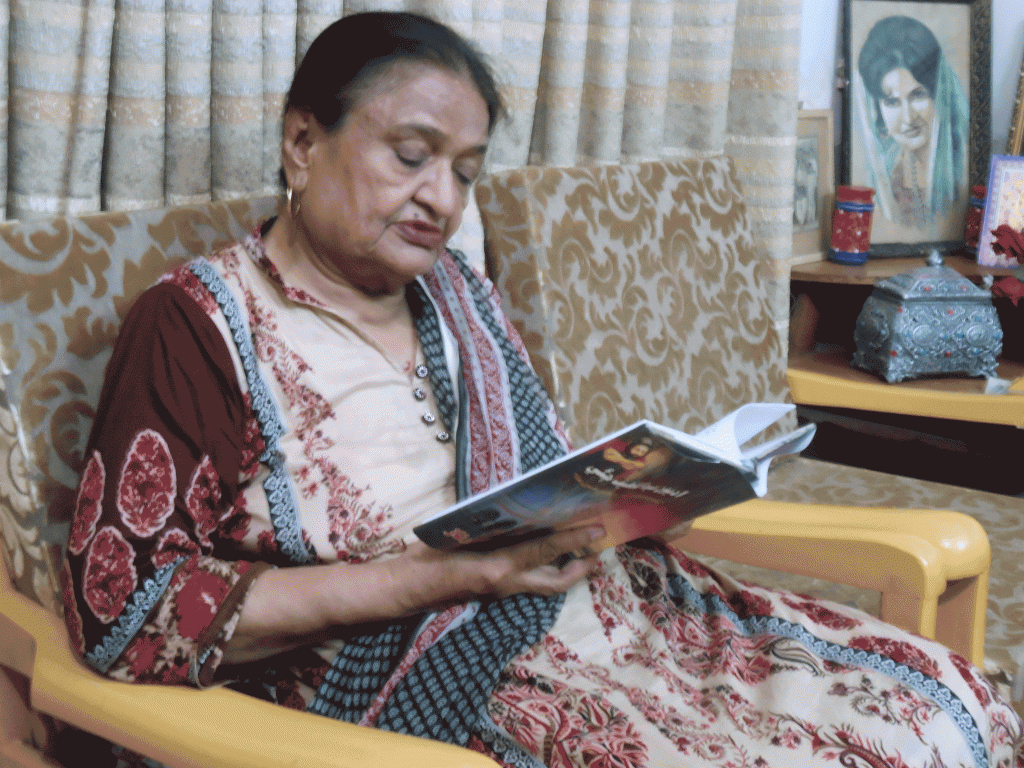 She believes that Nari was successfully emerging as an alternative magazine, with a special focus on women's writings, but the team soon faced some practical problems. The foremost was irregular submissions by female writers; secondly, the pieces submitted required massive editing; and lastly, publishing the magazine on time was a challenge. As female writers were not forthcoming with regular write-ups, the editorial team decided to publish male writers as well, which led to some female writers complaining that the magazine had been hijacked by male writers. Responding to a question about the dominant narrative of those times, she recounts that in the early 1980s, women's rights and using gender as an analytical tool had not yet entered the socio-political discourse. "Our discourse was predominately nationalist, mingled with anti-military and class issues," she says. Nazeer has published 60 titles so far, including books and magazines and as many as 20 are in the queue. The range of her publications covers fiction, non-fiction, anthologies, children's literature and public education material on health and hygiene.
On the question of publishing books in the Urdu language as well, she states that her primary education was in Urdu. She was married at the age of 13 years, and after the birth of her first child, she restarted her education and earned a Bachelor of Arts degree with Urdu as the medium of instruction. She continues that Urdu language was her instant love and Sindhi language her mother tongue, thus she promoted both with responsibility and respect. She concluded that books appearing in Urdu could be seen as a resurgence of an old love. She recalls her childhood days when her first story, 'Makna Hathi,' was published in the daily Jang's children's section. She tells me about two of her recent Urdu publications, Adhoori Chahtoon Main Ghiri Adhori Larki, a book of poetry by Zona Rao Ali; and Umeed-e-Sahar, an Urdu translation of Akhtar Baloch's jail diary.
As a publisher and voracious reader, she listed some of her favourite books among those she published: Aseen Jeeara Aahiyoon, the Sindhi translation of Piers Paul Read's Alive: The Story of the Andes Survivors by Mahmood Mughal; Najam Abbasi's translation of Day Keene's novel His Father's Wife entitled Zilzilo; Sitarn Main Likhiyal Suki Ji Kahani; Munawar Butt's Sindhi translation of Written in the Stars: The Story of Suki by Erna Ingeborg Moen; and Hatheen Hath Karrol, the jail dairy of Tariq Ashraf, a well-known publisher and editor of Sohni magazine. She likes them because there are strong protagonists in the books who strive to survive and challenge the status quo. In the case of the jail diary, it is a narration of the suffering and loneliness of an individual, who languished behind bars for an important cause: the right of expression.
Naz admits that Nari Publications may have failed as a commercial venture, but as an idea, it has inspired countless others. It gave a platform to many new women writers to publish their stories, poems and articles. Shabnum Gul (short story writer, novelist, TV show host, poet and artist), Shagufta Shah (illustrator, artist and novelist) and Sumera Mughal (short story writer and essayist) were regular contributors. Their submitted works were up to the mark and all of them just needed a space where they could be published.
Nazeer Naz is confident that new reading devices will not replace printed books, magazines and newspapers and would like to take her publishing house further, although financial management and marketing skills remain stumbling blocks .
With unfinished tasks ahead, sometimes her poor health is a source of worry. But she assures herself that the publishing house was a dream, and someone will take it forward, even in her absence. She jokingly says, "I am happy to head the first and only women's publishing house — but it is high time others came forward."
Next