Kashmir Conflict: The New Generation Also Rises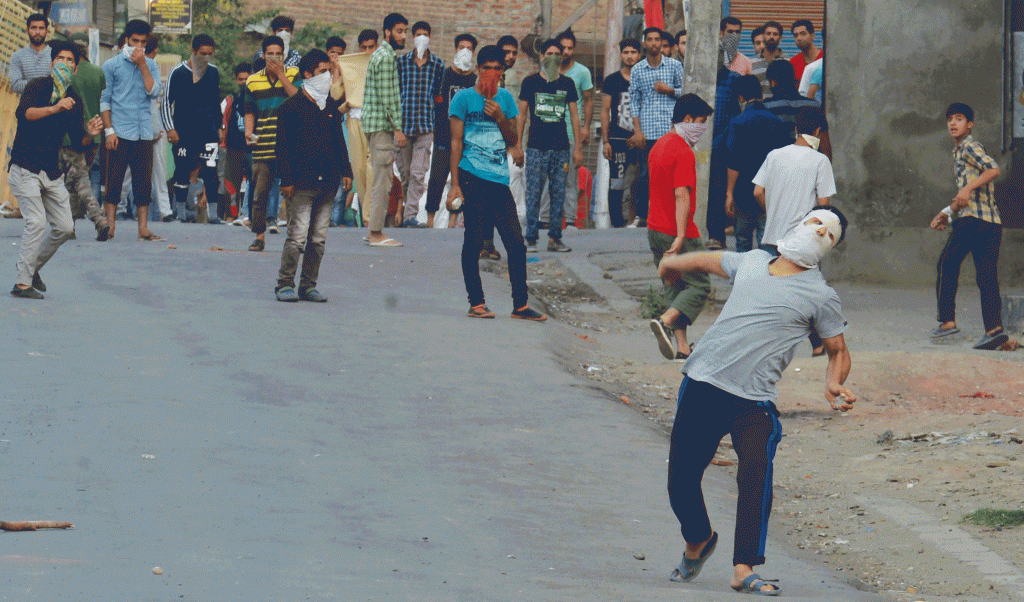 India-administered Jammu and Kashmir is on edge yet again. Yes, again. The Valley is angrier than before. It is not anger alone, though. Neither is it a sense of alienation. It is a bold expression of a political aspiration that most Kashmiris regard as being legitimate, and which is deliberately being criminalised by the Indian state and delegitimised by vast sections of the corporate-owned Indian media. The educated, conscious and assertive generation of Kashmir is weaving its home-grown narrative to deconstruct the Indian state's Kashmir plot, and its hyper-nationalist media's conventional stance, which is propagandistic and provocative, and that feeds on a daily diet of anti-Pakistan rhetoric.
This new generation in Kashmir is on a mission to challenge India on all fronts. And, more importantly, seeks to counter the mighty Indian state without seeking Pakistan's moral, diplomatic, political or financial assistance. It is Kashmir's indigenous narrative that has basically unnerved India. What we are witnessing is a renewed indigenous rebellion on Kashmir's streets. Yes, Kashmir's "romantic rebellion," where an almost romantic notion of freedom and love for the land is combined with combative resistance. It found its poster-boy in Burhan Wani, who was killed by the government forces recently in mysterious circumstances in south Kashmir's Kokernag area in Anantnag district, some 70 kms from Srinagar.
For India and the unpopular coalition government of the Peoples Democratic Party (PDP) and the Bharatiya Janata Party (BJP), Burhan was a "terrorist" who had dared to challenge India's rule in Kashmir. For the Kashmiri people, Burhan was a "freedom fighter" who chose to fight a "brutal military occupation."
Kashmir's resistance against India found its new icon in 2010 when Burhan, then a handsome 15-year-old boy from the south Kashmir town of Tral town — the new bastion of home-grown militancy — some 40 kms from its capital Srinagar, joined the ranks of the rebel outfit Hizb-ul-Mujahideen. Joining a rebel group at such a tender age is unprecedented.
Burhan did not come from an underprivileged background. His father, Muzaffar Wani, is a principal at a government secondary school. Burhan enjoyed all the comforts a teenager in Kashmir or anywhere else in the world would aspire to.  Why then, did he pick up a gun and challenge the state?
Many educated youth in Kashmir perceive the very presence of the Indian army and paramilitary troops as a "military occupation" of their homeland. As did Burhan. In fact, he set the tone for a renewed rebellion. In this teenager, Kashmir's new-age militancy found its new hero soon after the culmination of the wave of anti-India protests, which saw more than 116 boys, mostly in their teens, killed in the action of government forces.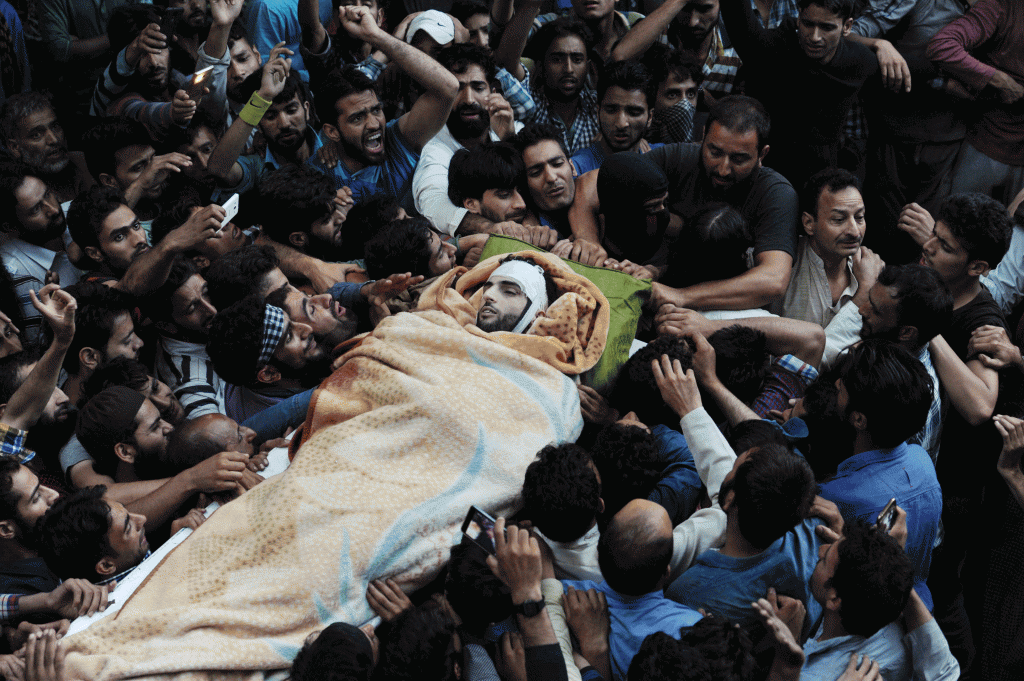 Burhan changed the traditional dynamic of guerilla tactics in the restive Himalayan Valley by appearing on social media in army fatigues and through short video messages that instantly went viral.
In no time, Burhan became the divisional commander of Hizb-ul-Mujahideen, Kashmir's largest indigenous militant outfit. He kept the state's security and intelligence apparatus on tenterhooks. With his strikingly good looks and relatively moderate messages, he began attracting many educated youth to armed militancy while using social media to good effect. Soon, the number of local militants in the Valley outnumbered foreign militants. The Indian government heaved a sigh of relief when Burhan was killed in an encounter. But his death was viewed as a colossal loss by the Kashmiris. Nearly 250,000 turned up at his funeral. Kashmir erupted once again.
Is this the beginning of a battle between young Kashmir and the Indian state?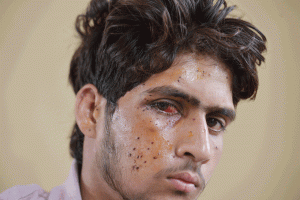 In the absence of any political engagement with public representatives like the All-Parties Hurriyat Conference (APHC) and the Jammu & Kashmir Liberation Front (JKLF), a section of the Kashmiri youth believes that it can alter the political status quo by resorting to the gun. Then there are those who believe that they have to fight India with whatever they have at their disposal, even if it be a stone. Every stone hurled at Indian soldiers — "symbols of occupation" — is a political expression of the Kashmiris' challenge to the Indian state's authority in Kashmir.
Why this shift from the non-violent movement for azaadi (freedom) to a renewed armed rebellion, or a Palestinian-style Intifada?
In 2008, the people of Kashmir had made a conscious transition from the gun culture to peaceful protests.
However, the infamous Amarnath land transfer row during the PDP-Congress coalition rule sharply divided opinion in the Muslim-majority Kashmir Valley and Hindu-dominated Jammu. Kashmir faced an economic blockade. Kashmiris were protesting against the grant of hundreds of acres of land to Shri Amarnath Shrine Board (SASB), a temple trust, because they perceived this as an attempt to change the demographics of the Muslim-majority region. Government forces rained bullets on peaceful protesters, killing more than 60 civilians, most of them in their teens.
Kashmir tried again, in 2010, when a popular wave of pro-azaadi protests unsettled India. The response to this peaceful movement, which was later compared to the Arab Spring of Tunisia, was more brutal and cruel than the earlier one. More than 116 Kashmiri boys, again mostly in their teens, were killed. A message was conveyed by India to the dispossessed and disempowered Kashmiris: "You can't raise your voice. You can't protest. If you do, you will get what you deserve: bullets, pellets, death." This message forced the present generation of Kashmiris to do a rethink. They arrived at a discomforting conclusion: India neither understands nor respects a non-violent political movement. That's how Burhan was born. And that's how he became the poster-boy for Kashmir's new-age rebellion, and another reference point in Kashmir's recent history.
There was a personal context, too. In 2010, Burhan was travelling on a motorbike with his elder brother, Khalid Wani, and a common friend. They were stopped by a checkpost of the police's Special Operations Group (SOG) in Tral, and ordered to buy cigarettes for them. Reluctantly, the trio obliged. Even then, they were ruthlessly beaten up by the SOG personnel. Burhan could not see Khalid, his brother, in pain. Allegedly he told the government forces, "I will not forgive you for this." He left his house and spent the next three days at his aunt's place. The humiliation and the beating were never to be forgotten.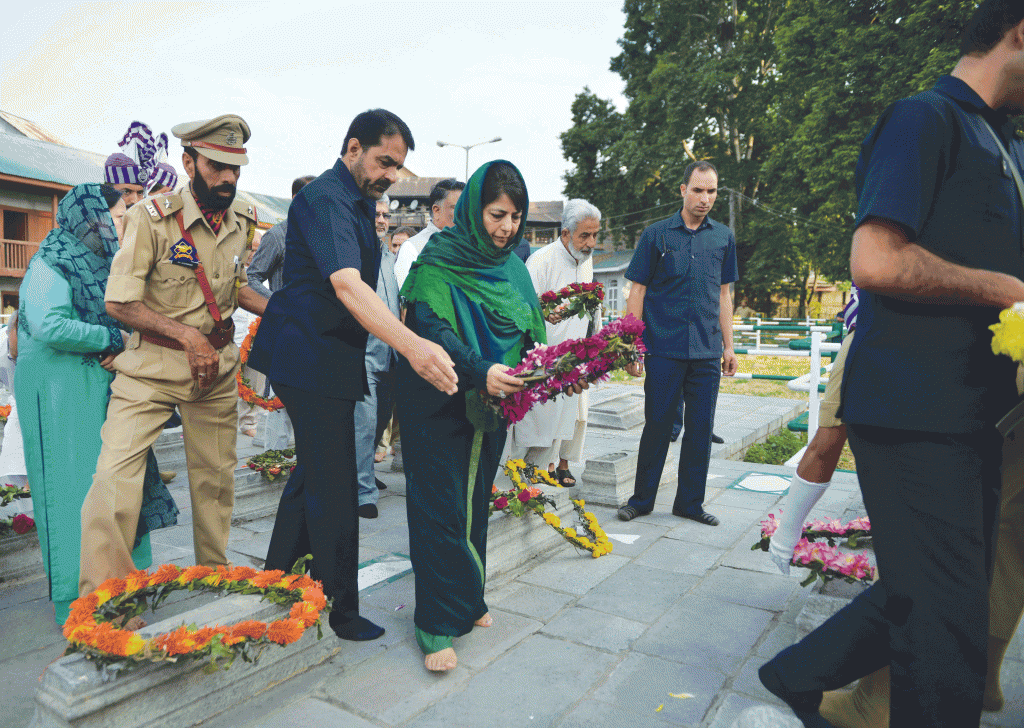 Soon enough, the 15-year-old schoolboy, who was not regular with his prayers would bathe twice a day and apply gel to style his hair, became a poster-boy of Kashmir's new tide of rebellion.
In 2015, Burhan's elder brother, Khalid, told his parents that he was going for a picnic with friends and took along some home-cooked biryani. Instead, Khalid and some friends made a plan to meet Burhan in the Tral forests. Khalid was followed by government forces and killed brutally. His father, Muzaffar Wani, had expected to receive Burhan's body, but got Khalid's instead. At his funeral, two other young boys from Tral, Sabzar and Shakir, joined the Hizb. A year later, Muzaffar Wani received another son's body — this time it was Burhan's!
Following Burhan's killing on the evening of July 8, Kashmir was on fire. At least 47 civilians died, most of them in their teens. Bullets and pellets were rained on the thousands of Kashmiris who came out to protest and mourn the death of the rebel commander by government forces. According to a government spokesperson, more than 345 minor and major surgeries have been performed in the valley in a week's time. Anxious young Kashmir men, with bandages on their eyes, before or after undergoing surgery to remove the tiny steel pellets from their retinas, could be seen lying in bed in several hospitals, wondering whether they would be able to see again. Indian forces in Kashmir use pellet guns to stymie streets demonstrations and refer to the pellets as "non-lethal" weapons. The fact is that over 2,000 persons are badly injured and over a 100 of them are on the verge of losing their eyesight forever.
As Kashmir counts its dead, the PDP-led coalition government is absent on the ground. In 2014, PDP leader and current Chief Minister, Mehbooba Mufti, had asked for votes with a promise to keep the right-wing BJP out of power, but ended up forming an unholy alliance with them. This was perceived as deception, as prior to the assembly elections, the PDP had worked hard to create an image of being a "soft-separatist" political party which favoured self-rule for Kashmir. But it hankered after power and ended up forging a partnership with the ideologically antithetical BJP.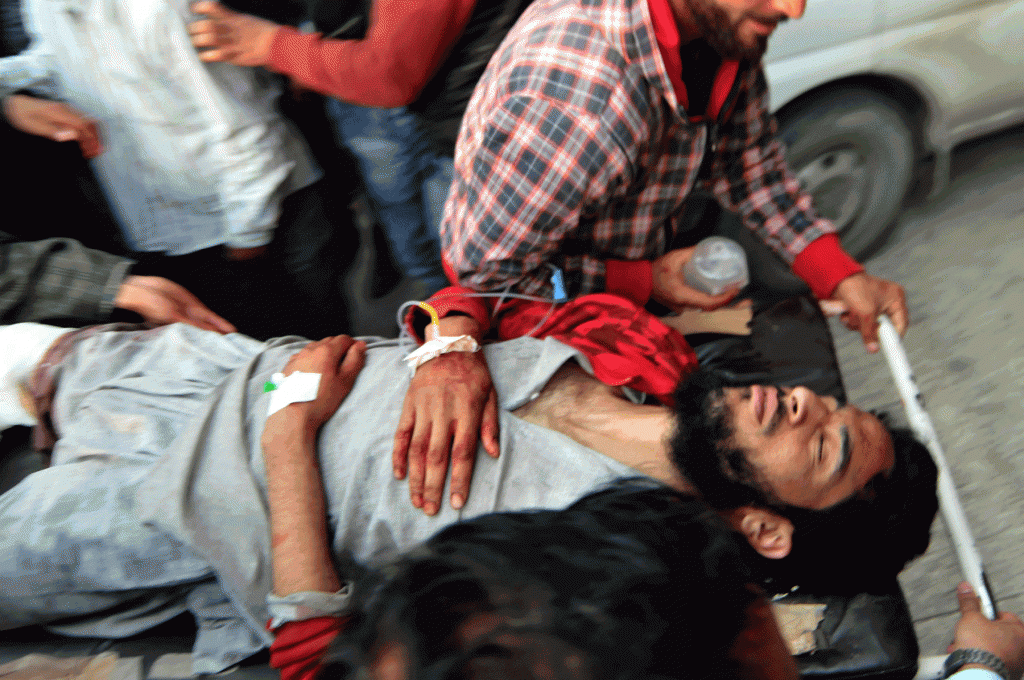 Moreover, once it formed the government in March 2015 ,under the late Mufti Sayeed's leadership, it promised reconciliation with Pakistan and talks with the Hurriyat. But there was no progress on these fronts. After Mufti's demise in January 2016, his daughter,Mehbooba Mufti took over as chief minister in March. A series of controversial decisions were taken by her government, which included proposals like settling migrant Kashmiri Pandits in "composite townships" and constructing "separate colonies" for former soldiers. Kashmiris likened these proposals to Israeli-style settlements. Mehbooba Mufti, who was seen visiting the families of slain militants to offer condolence in her first stint in power, was in charge of an operation to "neutralise" Burhan Wani in a questionable encounter. Now the PDP MLAs are running for cover.
Burhan's killing was one of the triggers for the current uprising. It was not the reason. The reason is political, as the majority of the Kashmiris firmly believe that Kashmir is an unsettled dispute. They want a political solution. They are demanding their right of self-determination. India is facing a new generation of Kashmiris — a generation which is confident, conscious and educated. This is a battle between young Kashmir and old India.
Next