Movie Reviews: Films About Women
Newsline takes a look at movies about women from Hollywood and beyond.
 Terms of Endearment (1983)
The range of emotions in this Oscar-winning emotional epic is as vast as the women's characters themselves, with all degrees of happy and sad, sometimes buttressed with truth, sometimes melodrama.
A film about relationships, director James L. Brooks pulls out all the stops to chronicle a love-hate relationship between an interfering, old-fashioned widow Aurora (Shirley Maclaine), and her lively but stubborn daughter Emma (Debra Winger), over three decades of their life as they experience love and loss.
The movie raised the bar by plunging into the depths of its female characters and had truly heartfelt performances. The final death-bed scenes reached out to women across the board and elicited tears from the most emotionally stringent viewer. (Amna R. Ali)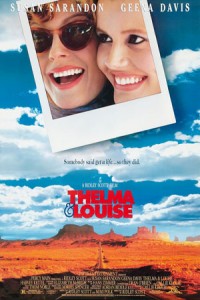 Thelma and Louise (1991)
Callie Khouri's Oscar-winning screenplay and Ridley Scott's direction created a new genre of road movie, with strong female characters — Susan Sarandon as Louise, a single waitress, and Geena Davis as Thelma, a bored housewife — two middle class girls who buddy-up to escape the dullness of everyday living.
On the first leg of their happy-go-lucky weekend getaway, Louise kills a man with rape on his mind, in a parking lot. They transform into fugitives on the run, on a route from Arkansas to the Grand Canyon, in a character-altering journey as they leave the constraints of their old lives behind and literally exult in feeling the wind in their hair. Thelma encounters real intimacy with a cute hitchhiker, J.D (Brad Pitt), and Louise's rough edges are honed to maturity.
Twenty years ago this movie revitalised the standards of female liberation showing how two women asserted control over their lives and bodies. It also celebrated great friendship between women, and ultimately was a symbolic paean to choice and freedom, especially when the heroines discard the shackles of their given life and race off the Grand Canyon in their turquoise Thunderbird convertible. (Amna R. Ali)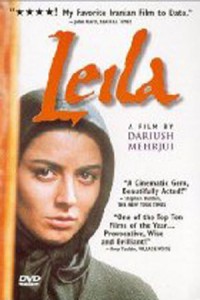 Leila (1998)
This Iranian film follows the lives of Reza and Leila, a newly married, well-off couple. The beginning of the Iranian film shows the two laughing and joking with each other as they visit family and drive around the city, completely immersed in their happiness. They represent a modern side of Iran but as the film progresses, director Dariush Mehruji reminds us that the country they live in has deeply traditional roots, and that women can be silenced and marginalised even in their own homes.
On Leila's birthday, the couple discover that she is infertile and while Reza insists that he does not desire children, Leila is deeply upset by the news. She is further burdened by her mother-in-law's demands for grandchildren, and after immense pressure she convinces her husband to remarry. Although Reza is initially reluctant to find a second wife, he eventually starts meeting women and Mehruji emphasises Leila's pain and sense of sacrifice in letting him do so.
The film not only highlights Leila's despair but also shows how many regressive and sexist beliefs are internalised and subsequently perpetuated by women themselves, as proved by the insufferable mother-in-law. The end of the film shows Reza bringing the new bride home as Leila, now consigned to the guestroom of her own home, looks on helplessly. (Zehra Nabi)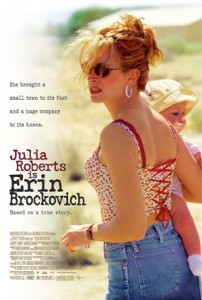 Erin Brockovich (2000)
Based on a true story, Erin Brockovich follows the eponymous protagonist as she uncovers the environmental crimes of the powerful corporation, Pacific Gas & Electric (PG&E). Julia Roberts won an Oscar for her portrayal of Brockovich and the film centres on her investigation of PG&E's irresponsible dumping of hazardous chemicals, which caused residents of the town to contract deadly diseases.
The case against PG&E had been abandoned years ago because of lack of evidence. However, Brockovich, who just got a job as a clerk at a law firm, realises that a more thorough investigation needs to take place. Her foul language and provocative fashion throw people off and they often fail to take her seriously. But her deep commitment to justice and confidence ultimately results in the landmark lawsuit against the multi-billion dollar company.
The film also reveals the difficulties women face in balancing family life and work. Brockovich is separated from her three children for long periods of time and her relationship with her boyfriend also takes a toll over the course of the film. But by no means is she portrayed as a figure that begs for sympathy and instead, she earns the respect and admiration of the whole community for championing their cause. (Zehra Nabi)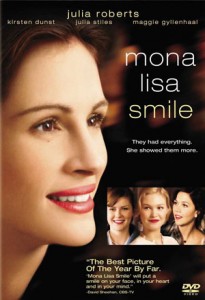 Mona Lisa Smile (2003)
Julia Roberts plays Katherine Watson, a progressive-thinking art history professor at the all-women Wellesley College in the 1950s, who teaches her students to think for themselves and challenge prevalent traditional social norms. The subject of marriage, for instance, is discussed at length throughout the movie. Watson tries to make her students understand that marriage should not be a woman's biggest priority or at least not her only priority. Joan Brandwyn (Stiles), an extremely bright student, challenges her by arguing that it is all right to choose marriage and raising a family over a career, and for that decision to not necessarily be a sacrifice. The surprise ending ensures that no one argument is right or wrong. In doing so, the movie also portrays Watson as strong yet not entirely perfect, thus making her more credible as a character. Though a period movie, Mona Lisa Smile stands just as true and inspirational in today's world as it did back then. (Maheen Irfan Ghani)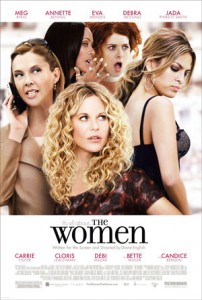 The Women (2008)
Based on the 1939 play by Clare Boothe Luce, about the heartaches and triumphs of four women, The Women stands out for its unusual choice of an all-female cast. The romantic comedy, written, produced and directed by Diane English, stars a veteran of the genre, Meg Ryan, as the central character, Mary Haines. Devastated by her husband's extra-marital affair with a sales girl, Crystal Allen (Eva Mendes), Haines embarks on a journey of self-discovery. The other characters in the movie are equally interesting and any woman watching the movie should be able to see herself in at least one of them. There's the career-oriented Sylvie Fowler (Annette Bening), the seductress (Mendes), the sweet, innocent, and always pregnant, Edie Cohen (Debra Messing of Will & Grace fame) and the abrasive but good-hearted lesbian, Alex Fisher (Jada Pinkett Smith). The movie focuses on the hurdles that these women experience at different stages in their lives, which include coming-of-age problems, as well as old-age dilemmas.  (Maheen Irfan Ghani)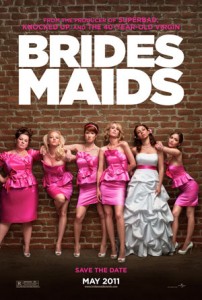 Bridesmaids (2011)
The late polemicist Christopher Hitchens often wrote on how and why women are simply not funny. Hopefully Bridesmaids puts that assertion to rest.
Co-written by and starring Kristen Wiig, a regular on Saturday Night Live, the film boasts an ensemble cast dominated by women comediennes. The story follows Annie (Kristen Wiig), who is designated maid of honour for her childhood friend Lillian's (Maya Rudolph) wedding. Romance and wedding bells are in the air but the story focuses more on friendship between women than on love interests. Even with the slapstick comedy and exaggerated situations, the women portrayed in the film are more realistic and nuanced than the eternally perfect female characters found in most mainstream Hollywood films. And in an interesting subversion of Hollywood stereotypes, the ubiquitous bimbo in the film comes not in the form of a ditzy blonde but the handsome Jon Hamm.
While gross-out comedies are not for everyone, the genre does dominate contemporary Hollywood. Previously, films like The Hangover and Superbad made millions at the box-office but Bridesmaids managed to surpass them all by earning more than $288 million. The film ultimately proves that not only are women funny, but that women-oriented films are bankable in male-dominated Hollywood. (Zehra Nabi)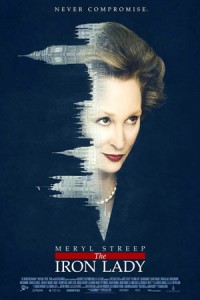 The Iron Lady (2011)
There is a scene midway through director Phyllida Lloyd's Margaret Thatcher biopic,The Iron Lady, where Thatcher's character, played by Meryl Streep, says that she cannot recognise herself anymore. This dialogue nicely sums up the entire movie. Streep is simply unrecognisable as Thatcher, giving one of her career-best performances. She doesn't play Thatcher, she IS Thatcher, in this film. Streep becomes the Iron Lady, the gutsy former prime minister of the United Kingdom, effortlessly, portraying both determination and dementia in equal amounts of brilliance. Lloyd and screenwriter, Abi Morgan, choose to depict key moments of Thatcher's life through some dramatic scenes and several montages, frequently cutting back to a present-day Thatcher, who hallucinates about her late husband Denis (Jim Broadbent). Even though The Iron Lady has way too many inconsistencies in the screenplay and not enough 'meat' in the narrative to keep the viewer engaged, it is a definitive woman's movie, and Meryl Streep's 2012 Oscar win in the Best Actress category is highly merited. (Schayan Riaz)
These reviews were originally published in the March 2012 issue of Newsline.
The writer is a former assistant editor at Newsline
Next