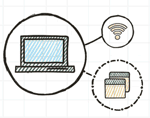 Over the past decade or so the world has witnessed the ascendancy of innovative businesses that use technology-oriented solutions to solve everyday problems and cater to pre-existing markets in new and more efficient ways. What distinguishes these enterprises from the older and more established tech companies is how they are designed for rapid short-term growth, relying primarily on the internet to access large markets and scale quickly. Hence the term Startup, one that reflects the ease with which these low-cost businesses can be started and the speed with which they are designed to grow. They can range from car-hailing applications you can download on your mobile, online real estate and automobile agents, to companies whose online applications help you to improve your brain functions.

Whichever market a successful startup decides to target, it usually acts as a highly disruptive force, significantly altering the way businesses and consumers interact. Take for example the online real estate portal Zameen.com which provides a unified platform for buyers and sellers. Buyers can search for property in their preferred price range and location via the website while individual sellers and real estate agencies can directly access buyers by posting listings online.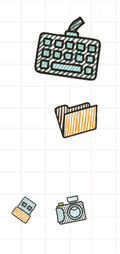 When one thinks of the major hotbeds for tech-based startups in Asia, Pakistan rarely comes to mind, with the Indian and Chinese tech scenes soaking up most of the limelight. Although Pakistan has yet to acquire the reputation, it does not lack for substance. As hiring among larger companies has plateaued, recent years have seen intrepid Pakistanis strike out on their own and capitalise on the rapid growth of online access in Pakistan. It would be no overstatement to claim that Pakistan is currently experiencing a boom in the startup arena; dozens have gone on to become major companies while more still have been newly conceived and are still in the elementary stages of their development.
Despite the abundance of startups in the local market, access to capital remains a significant obstacle. Foreign investors remain wary of investing in Pakistan due to its poor infrastructure and general instability, while locally investors prefer to park their cash in safer options such as real estate. However, given the tremendous potential for successful startups to create jobs and deliver services in a more cost-effective manner, the public sector has taken notice. The Government of Pakistan's Planning Commission recently allocated Rs. 2.3 billion to a startup fund, hoping to give local startups the financing they need to properly launch their services.
With a more hospitable environment towards entreprenuership taking shape and an increasing number of young Pakistanis willing to take the risks of launching their own firms, startups are poised to reshape the economic landscape of Pakistan in the years to come.  
– Sami Subhani

Impressive, driven and dedicated to change the narrative around mental health, Yishel Khan, founder and CEO of DOT – Mind Unlocked is a young woman on a mission. An electrical engineering graduate from McGill University, she had planned to complete her degree and enroll in med school to pursue neurology. However, in the unpredictable way that life works, hers took a slightly different turn than what she had planned. Following her graduation in 2014, Khan participated in a 48-hour hackathon challenge where she made a software application for children with autism – a programme that not only won her several awards but also laid the groundwork for her start-up. Khan partnered up with Dr. Rasheda Arman, a PhD neuroscientist, and started her company, "without even realising it."
Starting off, in Yishel's words was like "swimming in the ocean without goggles." Initially clueless about the technicalities of running a business, she received help from several incubators and accelerators, or "condensed MBA degrees" as she likes to call them. However, as with all businesses, getting DOT off the ground was a challenge. "More so because we are a hardware company as well. There are certain checklist items that need to be ticked off before you can even begin raising funds with hardware products," says Khan.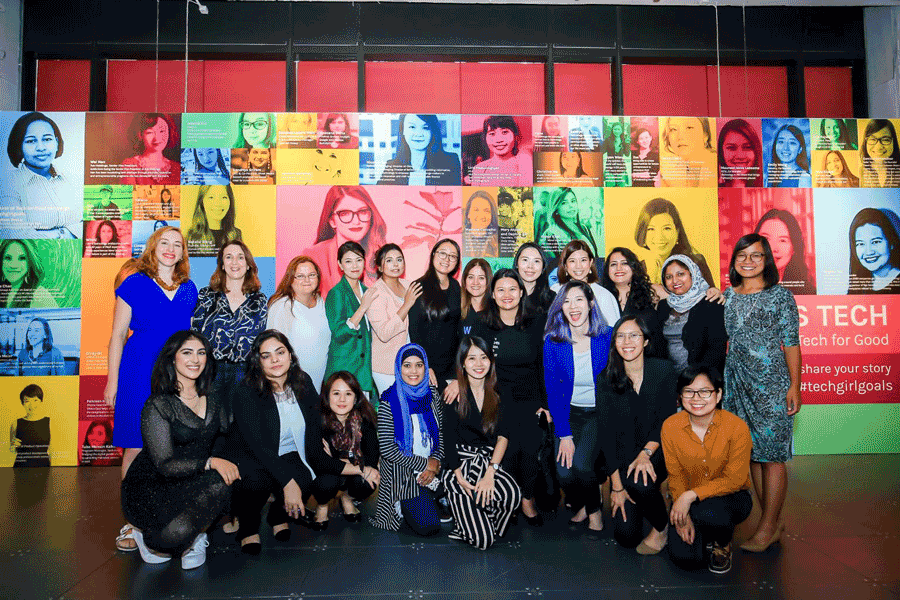 At DOT, the vision is to "unlock an individual's true potential," and to make mental health therapies more personalised and easily accessible. They achieve this goal in a variety of ways, but at the centre of it all is the DOT headset, the game changing hardware that reads brain activity and through extensively researched algorithms diagnoses different mental disorders. The team had started off by working on diagnoses and therapies for Attention Deficiency Hyperactive Disorder, commonly known as ADD/ADHD and is now in the data collection stage for children with autism. Currently, addressing ADHD and lack of focus is the vertical DOT is most focused on, but the company aims to expand towards game development that helps in improving a myriad cognitive skills. The team includes hardware and software developers, a panel of experts, doctors and neuroscientists, electrical engineers and UI designers, game and backend developers. In addition to the tech experts, DOT also has a marketing team that works in coordination with all departments to ensure the development of a "concrete product."
Since receiving the award for the most innovative idea at the WearHacks hackathon in 2014, DOT has grown exponentially. In the same year, DOT won 3 prizes at the design Challenge Montreal; in February 2015, the company won a scholarship for the Founder Institute Fellowship; in 2017 DOT made it to the Medtech Innovator list of top 100 innovators; the following year it received funding from Indus River Ventures. The biggest breaks came in 2019 when DOT was selected for the NextAI cohort in Montreal alongside being in the first cohort at the National Incubation Centre, Karachi; it won the Pakistan rounds for She Loves Tech and in the same week DOT also won the Standard Chartered  Women in Tech competition. Onward and upward since, the team at DOT is now in conversation with manufacturers who will be assisting with the design process of its headset. "This will substantially reduce the cost of production for us, and expedite our launch in the market," says Yishel.
In addition to creating diagnoses hardware, working towards making therapies accessible and changing the conversation around mental health, Yishel also believes in fighting the misinformation and stigma surrounding mental disorders by using social media as a tool for awareness and education. The DOT team, alongside all its tech work, has also begun a 'did you know' series on Instagram that aims to explain the neurological and pathophysiological aspects of mental disorders in layman terms.
Currently the core audience for DOT's headset is clinicians, physicians and educational institutes but with big plans on her to-do list, Khan aims to partner up with retail stores in the near future to launch a consumer version that further increases accessibility. 
A journalism graduate, Zoha's core areas of interest include human and gender rights issues, alongside which she also writes about gender representation in the media and its impact on society.
Next