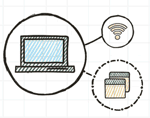 Over the past decade or so the world has witnessed the ascendancy of innovative businesses that use technology-oriented solutions to solve everyday problems and cater to pre-existing markets in new and more
efficient ways. What distinguishes these enterprises from the older and more established tech companies is how they are designed for rapid short-term growth, relying primarily on the internet to access large markets and scale quickly. Hence the term Startup, one that reflects the ease with which these low-cost businesses can be started and the speed with which they are designed to grow. They can range from car-hailing applications you can download on your mobile, online real estate and automobile agents, to companies whose online applications help you to improve your brain functions.

Whichever market a successful startup decides to target, it usually acts as a highly disruptive force, significantly altering the way businesses and consumers interact. Take for example the online real estate portal Zameen.com which provides a unified platform for buyers and sellers. Buyers can search for property in their preferred price range and location via the website while individual sellers and real estate agencies can directly access buyers by posting listings online.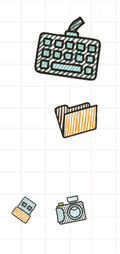 When one thinks of the major hotbeds for tech-based startups in Asia, Pakistan rarely comes to mind, with the Indian and Chinese tech scenes soaking up most of the limelight. Although Pakistan has yet to acquire the reputation, it does not lack for substance. As hiring among larger companies has plateaued, recent years have seen intrepid Pakistanis strike out on their own and capitalise on the rapid growth of online access in Pakistan. It would be no overstatement to claim that Pakistan is currently experiencing a boom in the startup arena; dozens have gone on to become major companies while more still have been newly conceived and are still in the elementary stages of their development.
Despite the abundance of startups in the local market, access to capital remains a significant obstacle. Foreign investors remain wary of investing in Pakistan due to its poor infrastructure and general instability, while locally investors prefer to park their cash in safer options such as real estate. However, given the tremendous potential for successful startups to create jobs and deliver services in a more cost-effective manner, the public sector has taken notice. The Government of Pakistan's Planning Commission recently allocated Rs. 2.3 billion to a startup fund, hoping to give local startups the financing they need to properly launch their services.
With a more hospitable environment towards entreprenuership taking shape and an increasing number of young Pakistanis willing to take the risks of launching their own firms, startups are poised to reshape the economic landscape of Pakistan in the years to come.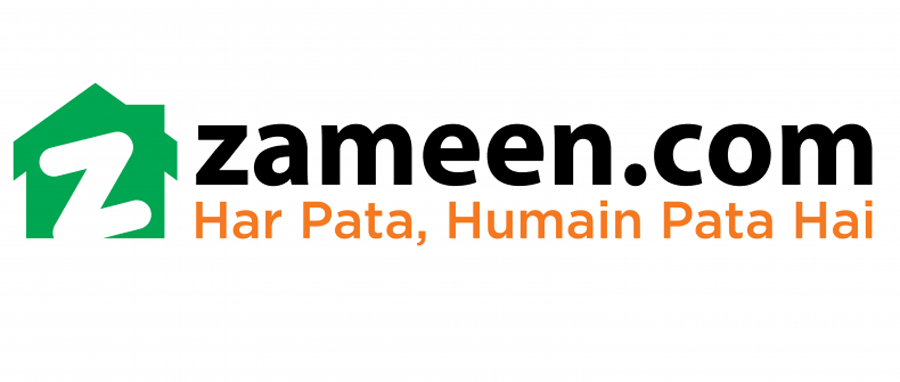 Co-founded, in 2006, by British-Pakistani entrepreneur brothers Imran Ali Khan and Zeeshan Ali Khan, Zameen.com became Pakistan's first and only online portal dedicated to the real estate sector. Since then it has grown exponentially; with 350,000 new listings each month and over five million monthly users, it is among the largest online property portals in the world. At its most basic level, Zameen.com provides a unified platform for buyers and sellers. Within this model, there is something for everyone. Buyers can compare prices across a range of individual and institutional sellers on a single platform, while real estate agents and individual sellers can advertise their listings to a wider audience at a lower cost.
In the words of CEO Zeeshan Ali Khan, for the first time, Zameen.com brought "all stakeholders on one platform where they could get all the information they needed, along with an extensive list of options to choose from." This removes the obstacles created by "illegal societies, lack of knowledge and agent-buyer disconnect," bringing transparency and efficiency to a process notorious for being opaque and tedious.
The brothers conceived the idea of merging the worlds of tech and real estate in 2002-03, after completing their education in the United Kingdom. They noticed an Information Technology (IT) boom across the developing world and decided to explore the potential of the IT sector in Pakistan. What they found was a country lacking the infrastructure and Internet penetration for them to proceed immediately, but one where there was a strong desire to buy property. Aside from a few shopping portals with sporadic property listings, there was no online vehicle exclusively catering to the real estate market in Pakistan. The brothers saw a gap in the market and came up with the concept of Zameen.com.
Between Zameen.com's launch in 2006 and the present-day, Pakistan has added an estimated 46 million new Internet users. This rapid growth in internet access has helped fuel the rise of Zameen.com; as more Pakistanis look to online platforms to fulfill their wants and needs, the idea of buying and selling real estate online has gained more traction with a public traditionally unaccustomed to online commerce. In addition, Zameen.com has provided overseas Pakistanis with a reliable and trustworthy means of accessing the real estate market back home. Given the tremendous size of the Pakistani diaspora and the scarcity of capital inflows to Pakistan, Zameen.com has created an avenue for the urgently needed flow of capital into Pakistan's ailing economy.
As the platform has grown, it has expanded the range of services that it offers beyond facilitating the buying and selling of property. Through its property development arm, Zameen Developments, Zameen.com is set to launch its own residential and commercial real estate projects. Zameen Opal, a residential project in Lahore, and Zameen Ace Mall in Islamabad will be among the first properties launched under the Zameen Developments banner.
The unconventional way in which Zameen.com has created practical solutions for both individual and institutional actors in the real estate sector serves as an example of how a successful startup can harness technology to bring greater fluency to a particular market. In a society where commerce is too often hampered by untrustworthy and unreliable institutions, startups like Zameen will be crucial for their ability to introduce new and dependable ways of facilitating economic activity.
* An earlier version of this article erroneously stated that Zameen.com cuts out middlemen such as real estate agents from property transactions. In fact, real estate agents contribute a large volume to Zameen.com's listings. The error is regretted.
Next