Survival First Revival Next
Since its revival six years back following the phenomenal success of Na Maloom Afraad, Pakistan's film industry has grown by leaps and bounds – but without any sense of direction. Every few months, there comes an exceptional film that takes the audience's breath away, but its success is nullified by the mediocrity of subsequent sub-standard releases. Why is the dynamic almost always followed by the mediocre? What can film producers do, to up their game and draw audiences to the cinema houses?
Ring in The New
Interestingly, the revival of Pakistan's film industry was not made possible by veteran directors or actors but by newcomers. Nabeel Qureshi, who had never written nor directed a film; Fizza Ali Meerza, who had never produced a movie; TV actor Fahad Mustafa, who had never acted in a film; and TV comedian Mohsin Abbas Haider who had never shot for a film, not only delivered one of the biggest hits of the year but also gave a tough time to the competition – a Bollywood flick. Nabeel Qureshi, the director behind Na Maloom Afraad, recalled those days when all he hoped to do was produce a successful film; the revival of Pakistan's film industry was furthest from his mind.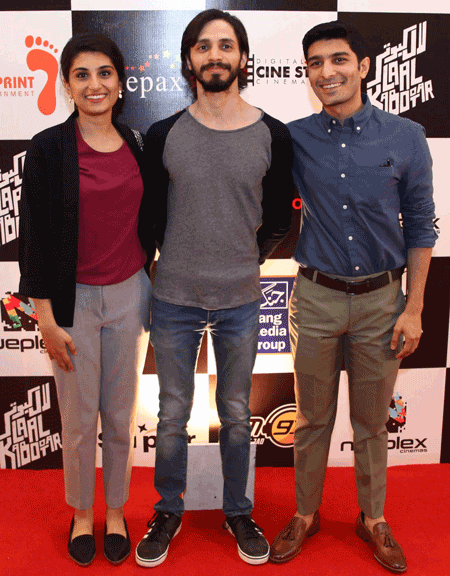 "Fizza (Ali Meerza) and I wrote the script ourselves because we couldn't find a suitable writer; upon completion of the script, came the difficult process of casting the actors. Since we were newcomers, not many would have taken us seriously. However, we decided to approach Jawed Sheikh for the role of Shakeel bhai. Although we had had the late Moin Akhtar in mind when we wrote the script, we were lucky that Sheikh Sahib loved the script and agreed to do the film. After he was confirmed, things began to fall into place and we managed to rope in Fahad Mustafa, Mohsin Abbas Haider and Saleem Mairaj, all known TV faces with little film experience. After completing the film, we wanted to pitch it for Eid ul Azha as it was the best time to grab the audience's attention. Predictably,  no one was willing to take any chances with us newcomers, given that the competition was Jami's 021 and Hrithik Roshan's Bang Bang. No one, except for Satish Anand of Eveready Pictures, who decided to meet the competition head-on – and the rest is history."
The brother-sister duo of Kamil Chima and Hania Chima, who turned producers with Laal Kabootar, believe that "the formula of box-office success is a good film, a good story and a good plot that keeps the audiences entertained." The Harvard graduates chose to make an action flick in the era of romantic comedy – and they have no regrets.
"We decided to work together when we were at Harvard, and since Hania had been part of the pre-production team for the Indian flick Lunchbox, we agreed upon making a film. Our ambition was to make a good film and then let the audiences decide [its fate]. We chose to make a gangster film. There is no hard and fast rule that a rom-com will do well and a gangster film will not; I can name you many rom-coms that failed big time in the last two years."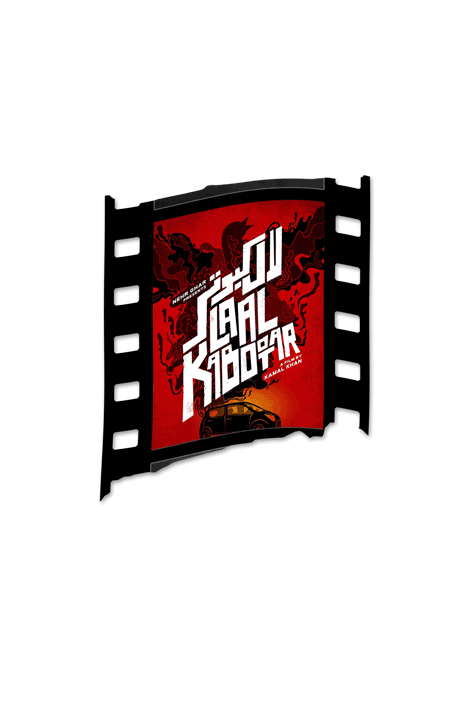 Laal Kabootar was critically acclaimed and had a good run. And that's not just the only instance of success of a newbie filmaker in Pakistan. Last year, Asim Abbasi's Cake was nominated for most of the assorted awards in the country and even won a few, which was a huge achievement considering that the producer was an investment banker turned director. His story kept the audience engaged and he even surprised them with a 10-minute, one-take scene that had never been attempted before.
Another success story is that of Adnan Sarwar, the man behind Shah (a biographical film about Hussain Shah, the only boxer from the country to win an Olympic medal) and Motorcycle Girl (a biopic of Zenith Ifran who travelled across the country on a motorcycle, fulfilling her deceased father's dream). Sarwar was a trained doctor, who dabbled in music and auto-racing before taking to writing scripts, acting, directing and producing films. The success of this new breed of filmmakers gave newcomers the hope that all was not lost, and that if one had the right ideas and worked hard enough, there was light at the end of the tunnel.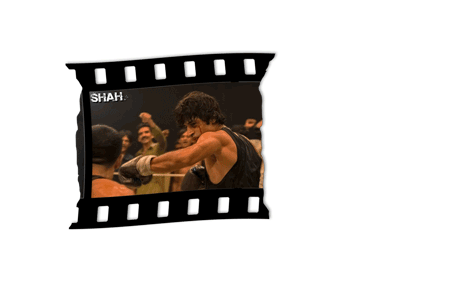 Go Digital
Before Jawed Sheikh's Yeh Dil Aap Ka Huwa in 2002, Pakistani films were not filmed in digital, neither was the sound up to the mark. In fact, if the Pakistan film industry can be divided into two phases, it would be the pre-Yeh Dil Aap Ka Huwa and the post-Yeh Dil Aap Ka Huwa eras. Director Jawed Sheikh took a giant leap of faith by going digital and it opened up new avenues for other filmmakers, who followed suit. Now, Pakistan uses more or less the same technology that is used in India but they lack in the storytelling and scripting department, suffer from financial constraints and, above all, do not have the technical finesse of the people across the border. Little wonder then that no prizes are given in the Technical Awards category at the myriad Awards functions. Director Ehteshamuddin, whose first feature film Superstar is currently breaking box office records, sums it up succinctly: "In developed countries where filmmaking is taught in institutions, they have technical awards and people behind the camera and those doing post-production work are acknowledged for their outstanding work. They could be editors, cinematographers, scriptwriters and art directors, who facilitate the director in unimaginable ways. An award serves as an incentive to go beyond their capabilities and do something extraordinary, in the absence of which there is little motivation to step up their game. I urge all those behind the Film and TV awards to introduce a Technical Awards category so that we can go from here to a place where no Pakistani filmmaker has gone before."
Think Cinematically, Not Theatrically
The biggest issue with filmmakers in Pakistan is that most of them don't think beyond a film's set. This mindset hurts the film industry big time, because in films you have to be larger than life. Even in a classic film like Manto, the use of outdoors was restricted because of budget constraints, which was unfortunate considering that Pakistan had the advantage of having all the relevant locations to depict the writer's life after Independence. Now filmmakers are moving away from sets and into the world of real-life homes. However, until and unless they start thinking big, we will be stuck in romantic comedies and low-budget action films when we have the potential to do much better – and on a huge scale.
Asim Raza, the renowned ad director turned filmmaker, whose Parey Hut Love has been a hit with the audiences, believes that besides a good story and credible performances, grandeur will pull the audience towards cinemas.
"Several Pakistani films have been shot in Turkey but trust me, the Turkey we have captured is different from what you have seen in other films," says Asim Raza. "But it wasn't as if we shot only in Turkey to make a beautiful film; the story was written in a manner that we got to shoot in Muzaffarabad, Bahawalpur and Istanbul as well. We managed to show to the world that Pakistan has a gem in Bahawalpur, within its borders, while Azad Kashmir's beauty added colour to our film. Not many know that architecture is my first love and that's why I have tried to make both my films – Ho Mann Jahan and Parey Hut Love – a visual treat for the audience."
Hire quality writers and casting directors
The biggest problem which the Pakistani film industry suffers from is the lack of quality writers and casting directors. Except in the case of a few movies, hardly any character is written for a specific actor, which is why people do not remember any dialogues or characters when they exit a cinema house. By contrast, writers in neighbouring countries are valued and given their due, and casting directors are considered important and their inputs deemed valuable even by the producers. As a result, their films have both meaningful dialogues and characters, something that is missing on this side of the border. Nadeem Baig, the director of Punjab Nahi Jaungi, feels that a good combination of writer, producer and actor is critical to delivering a successful film.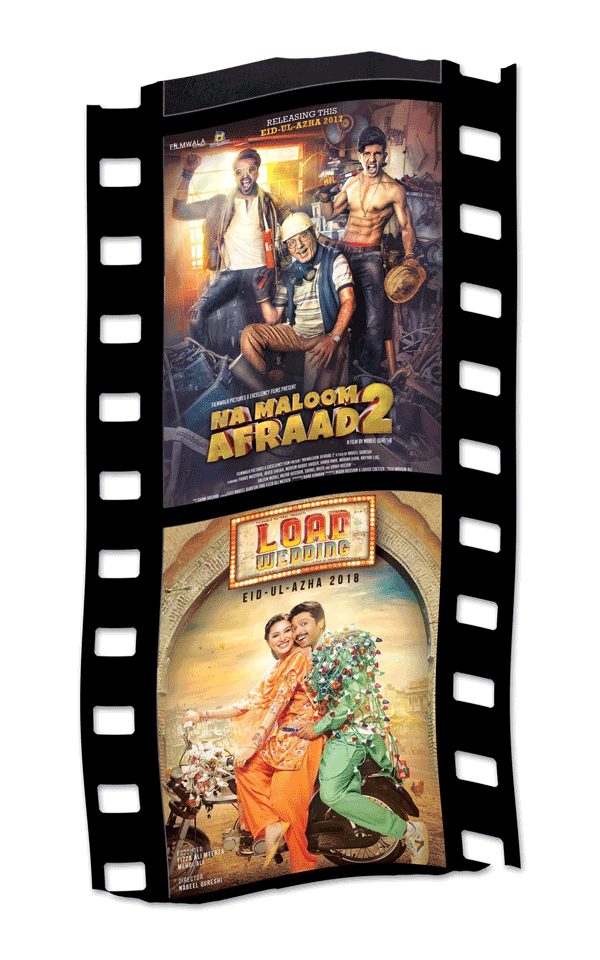 "For me, logic is always of the utmost importance in a script, and if that is compromised, the whole project is compromised," says Baig. "I don't want to stick to one genre, one taste, and that's why I have worked with Vasay Chaudhry, Khalil ur Rehman Qamar, Dr. Mohammad Younis Butt and Faiza Iftikhar. The way Faiza Iftikhar conceives a story, Vasay Chaudhry can't; and the way Vasay can mould a situation, others can't. I have been blessed because, in all my films, I have managed to work with the A-listers – Humayun Saeed, Mehwish Hayat and Sohail Ahmed. A good combination makes a project successful, be it a film or a TV serial. Currently, I am working on scripts with both Faiza and Vasay, while my drama Meray Pass Tum Ho, scripted by Khalil ur Rehman Qamar and starring Humayun Saeed, Adnan Siddiqui and Ayeza Khan, is currently on air.
The More the Options, the More the Business
Whenever the situation on the Indo-Pak border worsens, cinema is targeted because of the Indian content running on the screens. It is the one and only casualty of the tension whereas other businesses, surprisingly, are not targeted. In the absence of Indian movies, which bring in the bulk of the audiences, the entertainment industry, especially the cinemas, suffer. The lesser the options, the worse the situation and in such a scenario, the exhibitors try to cater to the next big thing – big-budget films by channel-backed distributors. The content-rich films in recent years such as Cake, Motorcycle Girl and Load Wedding weren't backed by any channel but they pulled in the audiences. However, the situation seems to be anything but ideal for the independent producers. The current situation is ideal for channel-backed films, and steps must be taken to encourage indie producers, not discourage them.
"However, cinema owners cater only to channel-backed producers and only when they are done with them, do they listen to independent producers like us, even though our film might be as good as those of the rest," says Imran Kazmi, whose Eid release Heer Maan Ja impressed youngsters, "Instead of cramping Eid holidays with multiple releases, we must sit together and decide a suitable time for the release of every film. That's what is done in other countries where cinemas are thriving – and until and unless we do the same, the remaining 50 weeks in a year will have a house full of empty chairs."
Make Cinema Affordable
Until recently, cinegoers could opt for a film that suited their budget and their taste, as cinema was considered the cheapest form of entertainment for families. With the arrival of Netflix and other web applications, the situation has changed. People now prefer to sit in the comfort of their homes, choose from the countless films and TV shows available at their fingertips and pay the equivalent of just one film ticket for the entire month. With new and advanced LED Screens bringing the cinematic experience to your home, the survival of cinema will depend on many aspects – affordable ticket prices, and an experience that would make people leave their homes. Until and unless the audiences are not attracted, the attendance at cinemas houses will decline. And before it's too late, exhibitors, filmmakers and distributors must put their heads together to come up with ways to save both film and the cinema industry because if there is no cinema, there will be no films and if there are no films being made it could spell the end of the careers of the country's many talented filmmakers.
Nadeem Mandviwalla of Atrium Cinemas is one of the brightest minds in cinema management and film distribution. He was the first one to realise the importance of multiplexes in Pakistan, and with the decrease in cinegoers, was the first to reduce the ticket prices to attract the audience. He terms it a decision that seems "right for the time being."
Next