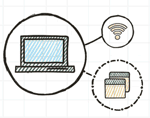 Over the past decade or so the world has witnessed the ascendancy of innovative businesses that use technology-oriented solutions to solve everyday problems and cater to pre-existing markets in new and more efficient ways. What distinguishes these enterprises from the older and more established tech companies is how they are designed for rapid short-term growth, relying primarily on the internet to access large markets and scale quickly. Hence the term Startup, one that reflects the ease with which these low-cost businesses can be started and the speed with which they are designed to grow. They can range from car-hailing applications you can download on your mobile, online real estate and automobile agents, to companies whose online applications help you to improve your brain functions.

Whichever market a successful startup decides to target, it usually acts as a highly disruptive force, significantly altering the way businesses and consumers interact. Take for example the online real estate portal Zameen.com which provides a unified platform for buyers and sellers. Buyers can search for property in their preferred price range and location via the website while individual sellers and real estate agencies can directly access buyers by posting listings online.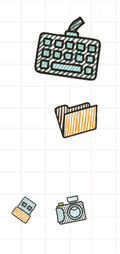 When one thinks of the major hotbeds for tech-based startups in Asia, Pakistan rarely comes to mind, with the Indian and Chinese tech scenes soaking up most of the limelight. Although Pakistan has yet to acquire the reputation, it does not lack for substance. As hiring among larger companies has plateaued, recent years have seen intrepid Pakistanis strike out on their own and capitalise on the rapid growth of online access in Pakistan. It would be no overstatement to claim that Pakistan is currently experiencing a boom in the startup arena; dozens have gone on to become major companies while more still have been newly conceived and are still in the elementary stages of their development.
Despite the abundance of startups in the local market, access to capital remains a significant obstacle. Foreign investors remain wary of investing in Pakistan due to its poor infrastructure and general instability, while locally investors prefer to park their cash in safer options such as real estate. However, given the tremendous potential for successful startups to create jobs and deliver services in a more cost-effective manner, the public sector has taken notice. The Government of Pakistan's Planning Commission recently allocated Rs. 2.3 billion to a startup fund, hoping to give local startups the financing they need to properly launch their services.
With a more hospitable environment towards entreprenuership taking shape and an increasing number of young Pakistanis willing to take the risks of launching their own firms, startups are poised to reshape the economic landscape of Pakistan in the years to come.  
– Sami Subhani

An investment banker in the UK, Furqan Kidwai entered uncharted territory six years ago when the idea to set up Dawaai.pk first took root in his mind. Kidwai's mother, a diabetic patient frequently had trouble getting her medicines. More often than not, she had to visit multiple pharmacies and wait extended periods of time before she could get all the medicines on her prescription. To someone settled in the UK, this was perhaps even more unheard of than it would be to a person residing in Pakistan; strange really, that access to basic healthcare continues to remain a luxury in this day and age. His mother's inability to get her diabetes medicines easily stirred a sense of responsibility in Kidwai that has now taken the form of an up-and-running online pharmacy striving to provide authentic, affordable and quality medicines to people at their doorstep.
The startup became functional in 2014, and operated out of a "closet-size office" with one full-time employee – Nadeem, the rider who has now been with the company since its inception. The company has come a long way in the last four years; with 159 employees on payroll across six different cities, it is an online market that caters to people's assorted healthcare needs, and holds partnerships with hospitals and laboratories including South City Hospital, Ziauddin Hospital, Chughtai Lab, National Institute of Blood & Diseases and Dr. Essa Laboratory & Diagnostic Centre. Currently Dawaai.pk aims to – and is mostly successful – deliver medicines within 3 hours around 17 cities and districts but in other cities delivery times may go up to 48 hours. The team at Dawaai.pk calls it a "pharmacy with a difference." Not only do they provide authentic medicines online, but also all their pharmaceutical products are handled exclusively by qualified pharmacists who oversee the procurement, storage and dispensing of the products. It may have begun as an online pharmacy, but Dawaai.pk is now an online market for all kinds of healthcare products; with sections like winter care, medical devices, personal care and sports and fitness on the website, Dawaai is exploring new avenues to become a "healthcare information engine," and a one-stop shop for all of people's health needs. Dawaai.pk's pool of over 40 doctors comprises a wide range of specialists who offer a second opinion free of charge.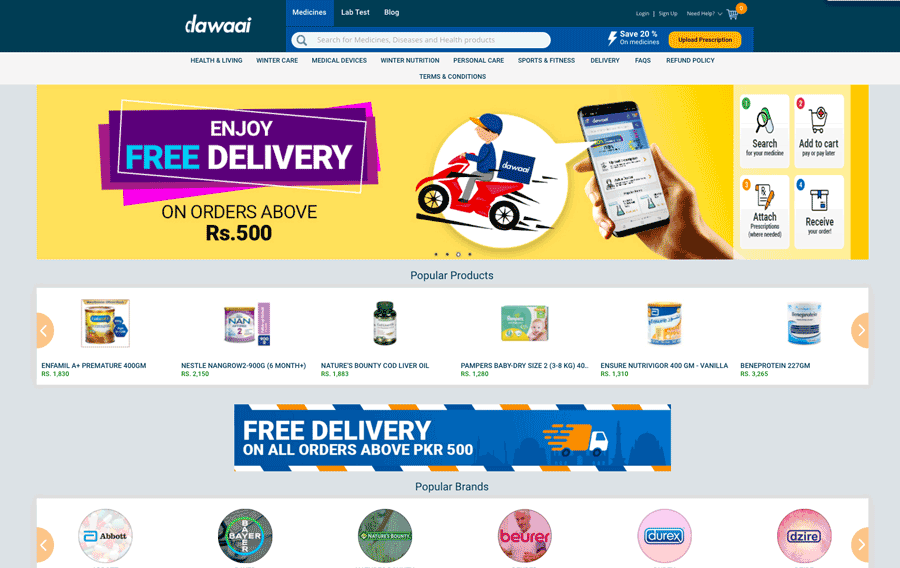 However, getting Dawaai.pk where it is now was an uphill task, especially in 2014 when there was still a lot of skepticism about startups operating in any sphere, and especially in health. "To raise funds the company had to show numbers and those were hard to come by in the beginning when the number of orders was embarrassingly small," says Saad Khawar, Head of Product at Dawaai.pk. But Kidwai was convinced that Dawaai.pk would work, so much that he put his own money in to get the company off the ground. While seed funding was a problem when the company was set-up, the challenge of raising funds has gone down significantly since. But, new challenges have now replaced the old. However, the current ones are all "challenges of scale." The team now spends its time on coming up with the best and most effective ways of keeping up with demand, striving to minimise delivery times, and expand local operations beyond major cities. "These problems are all good problems to have, because they indicate a clear pent-up demand and leave it up to us to solve that demand," says Saad Khawar.
Holding his cards close, Khawar does not dive into much detail about plans for expansion but indicates that in the next two years patients from all across the country will be looking towards Dawaai.pk for all their health needs, "Whether they need their prescriptions filled, lab tests done or want a doctor's opinion."
A journalism graduate, Zoha's core areas of interest include human and gender rights issues, alongside which she also writes about gender representation in the media and its impact on society.
Next