2015 brought bad news and worse for the world. 
By Deneb Sumbul
Global Warming?
For the first time since severing ties in 1961, the US and Cuba reopened embassies in each other's capitals. In July, the Cuban foreign minister travelled to the new Cuban embassy in Washington to raise his country's flag. In August, in the presence of US Secretary of State John Kerry, the American flag was raised in the new US embassy in Havana. And in December 2014, President Obama declared full restoration of relations between the two countries.
In the twilight of his tenure, President Obama's administration reached a comprehensive, 10-year accord with Iran to curtail the latter's nuclear programme. Iran has agreed to reduce its nuclear stockpile and to allow International Atomic Energy Agency supervision, in exchange for the lifting of nearly all economic sanctions imposed by the US and the European Union that had crippled its economy, in return for having billions of dollars of oil revenue, and hitherto frozen assets released. Iran has also agreed to redesign and reduce its nuclear facilities.
In November, another historic meeting took place between two bitter `Cold War' enemies, China and Taiwan, after 66 years.  The meeting between the two premiers, Chinese President Xi Jinping and Taiwanese President Ma Ying-jeou in Singapore was the first sign of the thawing relations between the two countries since the end of the Chinese revolution in 1949.
A Lighter Atmosphere?
The United Nations Climate Change talks between November 30-December 11,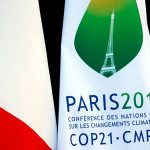 were historically one of the largest gatherings of world leaders. The talks yielded 'The Paris Agreement,' whereby 196 countries came to a momentous consensus to limit the global temperature to less than 2°C, and for zero greenhouse gas emission, to avoid the most damaging effects of climate change. The aim is to achieve these goals by the second half of the 21st century. The agreement becomes legally binding if at least 55 countries — together representing 55 per cent of the world greenhouse emissions — sign the agreement in New York between April 22, 2016 and April 21, 2017.
Escape Wave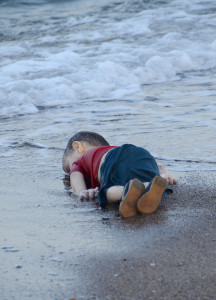 In September, for many around the world, the shocking footage of the lifeless body of a three-year-old Syrian boy, Aylan Kurdi, lying face-down on a Turkish coast, brought home the tragedies suffered by the Syrian refugees trying to escape the brutal civil war raging in their country.  Earlier, on April 19, a ship carrying 850 refugees had capsized and sunk into the depths of the Mediterranean Sea. Only 28 were known to have survived. In the summer of 2015, the Mediterranean became the relatively safe route of choice for migrants seeking asylum. According to the United Nations High Commission for Refugees (UNHCR) approximately 3,000 refugees per day, trying to escape conflicts in Afghanistan, Syria and the North African regions, attempted the trip across the Balkans to reach Western Europe. European countries reacted to the crisis in various ways with some building razor-sharp fences along their border to stem the refugee flow, others by evacuating them, or by declaring a temporary state of emergency as increasing number of migrants passed through their countries to reach Western Europe. For the first time, according to UNHCR, Turkey became host to the largest number of refugees in the world (2.4 million, mostly Syrian), with Pakistan a close second (1.6 million mostly Afghan refugees). Through September the immigration crisis in Europe intensified to the point that the German government estimated about 900,000 would make their way to Germany by year's end. Officials of the European Union met in mid-September to discuss the crisis, but could not agree to any plan to accommodate the rising refugee tide.
Knocking on Heaven's Door
Muslim pilgrims performing Hajj were visited by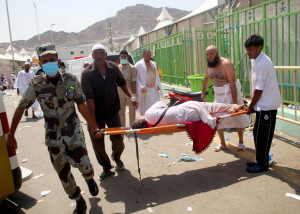 twin tragedies two weeks apart within the same month.  On September 11, during an unusually violent rainstorm, a towering construction crane toppled over onto the Masjid al-Haram in Mecca, killing 111 people and injuring 394. Then, on September 24 in Mina, a stampede caused the deaths of an estimated 2,411 pilgrims — making it the worst Hajj disaster to date. The exact number of casualties is still disputed as various Muslim governments insist the death toll to be much higher. The Saudi government faced severe criticism by several Muslim countries for "disrespectfully handling" the dead and for not allowing access to information to their embassies and relatives of the deceased.
Killer Quake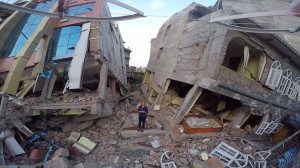 Nepal was hit by a catastrophic earthquake with a magnitude of 7.8 on April 25. The killer-quake caused 9,000 fatalities; injured over 23,000, completely flattening entire villages and rendering hundreds of thousands homeless. Additionally, it destroyed countless structures, including numerous World Heritage sites and historic landmarks. It also triggered a huge avalanche in which 250 went missing and the aftershocks caused more avalanches on Mt. Everest, killing 19 more. On May 12, Nepal was struck by a major aftershock, with a 7.3 magnitude, followed a few minutes later by another 6.3 jolt, killing 218 more and injuring over 3,500 people.  Smaller quakes were felt in Tibet, China, Bangladesh and in many states of India. The total damage in Nepal was estimated to be $5 billion, about 25 per cent of the country's GDP.
Skyfall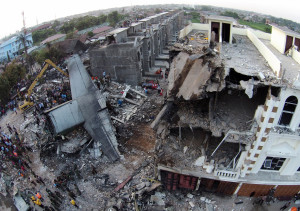 2015 saw 28 aviation accidents around the world, including commercial, private and military aircrafts. Some fatalities were for inexplicable reasons.
On February 4, Taiwanese airline, TransAsia Airways, on a domestic flight, crashed into a Taipei river soon after take-off. Just before crashing, the aircraft clipped its left wing on a taxi travelling on an elevated highway. The crash killed 43, injuring 15, including the two people in the taxi.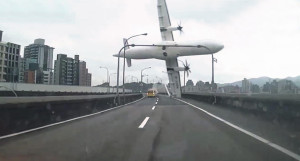 One of the worst aviation disasters this year was of the Germanwings Flight 9525 that crashed into the French Alps on March 24 on an international flight from Spain to Germany. After reaching a cruising altitude of 38,000 feet, the jetliner suddenly started to descend at high speed, crashing into a mountain. Later investigations revealed that the co-pilot, 28-year-old German Audreas Lubitz, had deliberately locked the pilot out of the cockpit and maneuvered the jet right into the French Alps, killing all the 150 passengers and crew aboard.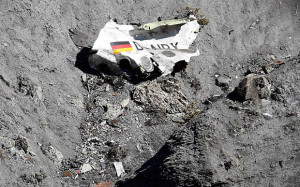 Shortly after taking off, on 30 June 2015, an Indonesian Air Force C-130 Hercules aircraft, carrying military personnel and their families, crashed near a residential neighbourhood, killing all 12 crew members and 109 passengers on board, plus 22 people on the ground. This was the deadliest accident in the airline's 25-year history. A month-and-a half later, another Indonesian aircraft, on a domestic passenger flight to the Papuan province crashed 30 minutes after take-off, killing all 54 passengers and crew.
A Russian operated Airbus, Metrojet Flight 9268 broke up in mid-air just 20 minutes after taking off from Sharm el-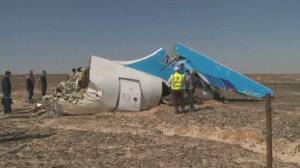 Sheikh airport on October 31, killing 224 people on board.  After inspection of the debris, investigators concluded the plane's fuselage had disintegrated while airborne over Egypt's Sinai Peninsula. The cause is still unknown. And on November 4, along the White Nile, a South Sudanese cargo plane crashed shortly after take-off, killing 37 people.
Some Old Some New                                                          
Despite his near-genocidal campaign against the Palestinians, on March 17,  Benjamin Netanyahu's Likud Party won the Israeli national elections, making him the prime minister for the fourth time.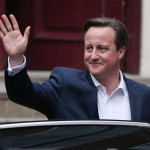 David Cameron won a second five-year term as prime minister in UK's general elections on May 8. His Conservative Party achieved an outright majority in Parliament taking 331 out of the 650 seats in the House of Commons.
Sixty-year-old Malcolm Turnbull, a former journalist, lawyer and banker became Australia's 29th prime minister on September 15, defeating Prime Minister Tony Abbott.
Firebrand leftist Greek Prime Minister, Alexis Tsipras led his Syriza party to victory for the first time on January 25.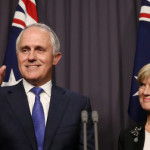 However, he lost his majority in intra-party elections after seven months. In June, Greece missed a crucial 1.5 billion euro debt payment to the IMF, spiralling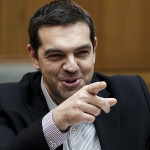 the country into deeper financial crisis. International creditors refused to extend any further bailout. In September 20's snap elections, despite his dramatic U-turn, discarding his anti-austerity stance to secure an international financial bail-out package to prevent his country's exit from the Euro zone, Tsipras was unexpectedly re-elected, winning him a second term in office with 35 per cent of the Greek vote.
Nepal passed a new constitution on October 2, with Prime Minister Sushil Koirala announcing his resignation to make way for a new successor as per provision in the newly adopted constitution. Khadga Prasad Sharma Oli, Chairman of the Communist Party of Nepal, became the new Prime Minister on October 12, 2015.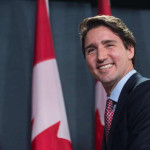 On October 19, the highly popular former high-school teacher, night-club bouncer and snow-boarding instructor, Justin Pierre Trudeau became the second-youngest Canadian Prime Minister at age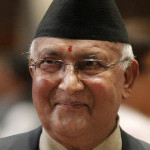 43, with his Liberal Party winning a resounding victory in the Canadian parliamentary elections. His win was a major upset for Prime Minister Stephen Harper and his Conservative Party.
General elections were held twice in Turkey in 2015. With a voter turnout of 87 per cent in the first one held on June 7,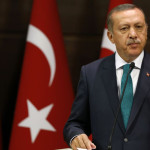 President Tayyip Erdogan's Justice and Development party (AKP) lost the majority, resulting in a hung Parliament when coalition negotiations failed. Erdogan called for a snap election. On November 1, he returned to power regaining the majority he had lost earlier.
On November 8, Aung San Suu Kyi's opposition party, the National League for Democracy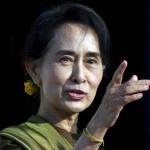 (NLD) won a landslide victory in the first open elections held in Myanmar after 50 years of military rule.  Although the NLD will control the next parliament and can choose the next president, Aung San Suu Kyi cannot become the head of state unless constitutional changes are made. Because of a complex process, the next president will be elected in March 2016. Myanmar is still not a full democracy as 25 per cent of the parliamentary seats are reserved for unelected military representatives, as guaranteed by the military-drafted constitution.
Reign of Terror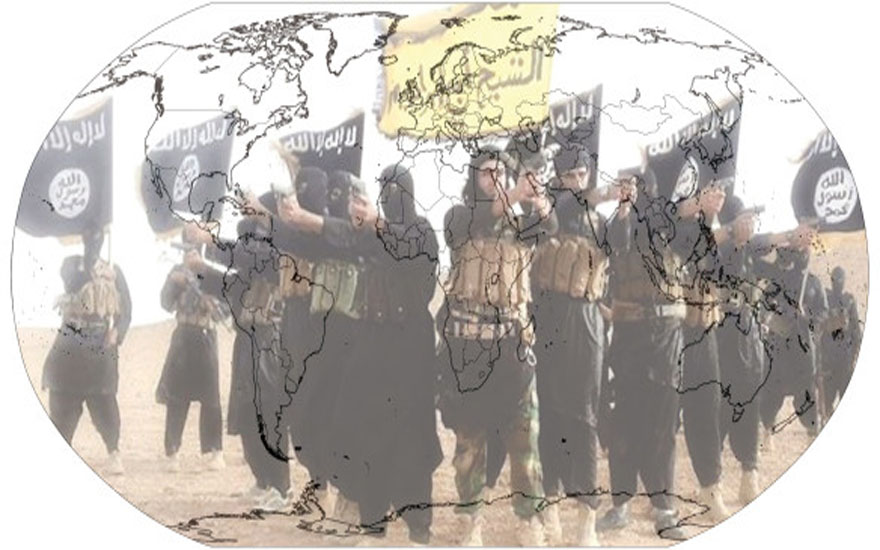 2015 was a year of unbridled terror unleashed by an extremist militant multi-headed hydra — Al-Qaeda, IS, Boko Haram, Al-Shabab, Jund al-Khilafah, Wilayat Sinai, etc.
Jan 3-7: The massacre of almost 2000 in Baga, Nigeria, was the deadliest Boko Haram attack to date. Militants took over a multinational joint task force military base, forcing the army to flee. Media reports said the city was burnt to the ground. The army reoccupied the Baga base on February 21.
Jan 7: An attack on the Charlie Hebdo office in Paris by a pair of masked gunmen resulted in the death of 12 people, including the paper's top editor, Stephane Charbonnier, several cartoonists and two police officers. Five others were critically injured. Al-Qaeda militants in Yemen claimed responsibility, saying it was in retaliation for the magazine's caricatures of the Prophet Muhammad (PBUH). In a separate incident, another gunman linked to the killers, took several people hostage at a supermarket. The Paris police killed him, but four hostages also died in the crossfire.
Feb 4: Boko Haram killed 81 civilians, 13 Chadian soldiers and six Cameroonian soldiers in Fotokol, a Cameroonian town, in retaliation for the Chad army's killing of over 200 Boko Haram militants.
Feb 15: Kidnapped from Sirte, Libya, 21 Egyptian Coptic Christians were beheaded by a group of militants aligned with IS.
Mar 18: Twenty people, mostly tourists, were killed by two gunmen in Tunisia at the National Bardo Museum, a popular tourist spot.
Mar 20: The Islamic State claimed responsibility for the attacks on two Shiite mosques in Sana, killing 140 people during prayers.
Mar 24: Residents of Damasak, Nigeria, claimed Boko Haram took more than 400 of their women and children from the town as they fled from advancing coalition forces.
Mar 28: On Nigerian election day, 41 people were killed by Boko Haram extremists — intimidating other voters.
April: The Nigerian army freed nearly 300 hostages, mostly women and children, after the military overran four Boko Haram camps in the Sambisa Forest. In a fire-fight between the forces and Boko Haram, 400 rebels were killed. By the end of April, the Nigerian armed rescued close to 700 women held hostage in 13 Boko Haram camps which were later destroyed.
Apr 2: An attack in Garissa University, Kenya, led to 147 deaths perpetrated by the Somali Al-Shabab militants. The victims were mostly students.
July 10: Bombings in Diyala province, Iraq, killed more than 50 and wounded 80. IS claimed responsibility for the attacks on the predominantly Shiite area.
July 11: In Chad, 15 people were killed and 80 injured when a male suicide bomber, disguised in a woman's burqa detonated his explosives belt. Boko Haram claimed responsibility via Twitter, signing as 'Islamic State, West Africa province.'
Jun 15: Two suicide bombings of police sites in N'Djamena, Chad, killed 38 people. Boko Haram assumed responsibility.
Jun 26: A gunman opened fire, killing 38 tourists at a beach resort in Tunisia.
Jul 1 and 2: Multiple mosques in Nigeria were attacked by Boko Haram militants, killing a total of 145, most of them men and boys. They then entered nearby homes, murdering their inhabitants, including women and children.  The next day extremists killed 48 more people in Monguno village.
Aug 17: A bomb blast inside the Erawan Shrine in Bangkok killed at least 20 and injured at least 123 others. No one claimed responsibility for the bombing.
Aug 24: IS destroyed a Roman Catholic monastery built in the 5th century and the Temple of Baalshamin, a majestic and well-preserved ancient structure in Palmyra, central Syria — part of a UN World Heritage Site. Militants also tortured 81-year-old Khaled Asaad, the former director of antiquities at Palmyra to extract information on unexcavated treasures before beheading him.
Sept 20: A series of bombings in Maiduguri and Monguno, Nigeria, killed 145 people and injured a minimum of 97.  The attacks were perpetrated by suicide bombers loyal to Boko Haram.
Oct 2: Eighteen were killed and 41 wounded in the Nigerian capital of Abuja, when a pair of male and female Boko Haram suicide bombers detonated explosives outside a police station and a bus stop.
Oct 10: Multiple bomb blasts in Ankara killed 102 people in three weeks before the national elections. Two suicide bombers detonated powerful bombs that exploded 50 meters apart near the Ankara railway station during a rally. More than 508 were wounded in what is said to be the deadliest attack in recent Turkish history. No organisation claimed responsibility, but evidence pointed towards two suicide bombers with links to IS.
Oct 31: In two separate attacks on secular publishing houses in Dhaka, Bangladesh, a publisher was hacked to death, and two writers and a publisher were stabbed and shot. Police suspect the banned Al-Qaeda-inspired extremist group, Ansarullah Bangla, was responsible for the attacks.
Nov 9: A 14-year-old girl suicide bomber, suspected to be affiliated with the Boko Haram, detonated the explosive laden belt strapped to her at a mosque in Fotokol, Cameroon, killing five people and injuring over 20. The army foiled another attack by another child bomber.
Nov 12: In twin suicide attacks, an IS attacker detonated a bike loaded with explosives in a busy area inhabited by Shiite Muslims. When people gathered to help, a second bomber detonated his bomb, killing 43 and injuring 240 others.
Nov 13: A series of coordinated attacks left 130 dead and 368 injured in central Paris. Explosions ripped through a restaurant, a bar, the Bataclan theatre rock concert and at a stadium where France was playing a soccer match with Germany. Seven assailants were also killed in the blasts. IS claimed responsibility for the attacks.
This article was originally published in Newsline's Annual 2016 issue.
The writer is working with the Newsline as Assistant Editor, she is a documentary filmmaker and activist.
Next