Film Review: Ho Mann Jahaan
Attending the jam-packed premiere of Ho Mann Jahaanwas an exhilarating experience. It reflected how far our cinema industry has come in such a short time. The fact that a Pakistani movie could generate so much interest that in peak wedding and party season Karachiites were willing to come out in hordes — stars, attendees and visitors to the mall trying to catch a view of the beautiful people at the site, not to mention 'important' personages of the past like General Musharraf — bodes well for the future of Pakistan's resuscitated industry.
The movie itself, meanwhile, has all the trappings required to make it a commercial blockbuster: a cast-ful of extremely talented, bold and beautiful stars, wonderful cinematography, sophisticated locations and sets, a coherent and somewhat original plot, and last but not least, amazing music. Perhaps, the only real problem with the film was its length. Three-hour movies are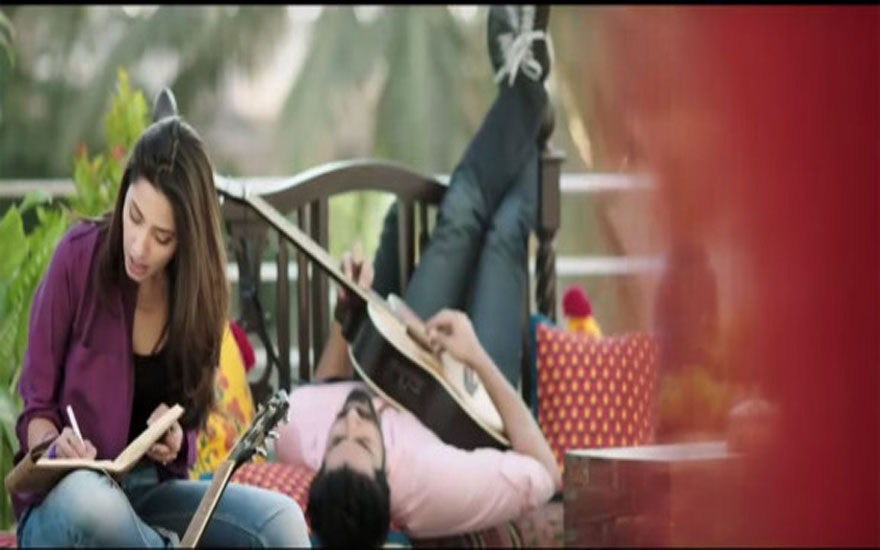 difficult to digest, and at almost that, this one could have benefited hugely from at least 20 minutes of editing.
The plot revolves around two male protagonists, Arhan (Sheheryar Munawar) and Nadir (Adeel Hussain), and one female lead Manizeh (Mahira Khan), who are not only close college buddies but also share a common passion — music. They jam together whenever they get the chance and aspire to form a band after graduation. Also, apart from these three, in a substantial role, is the divine Sabeena (Sonya Jehan).
But however vibrant, vivacious and talented this bunch, they each have their own crosses to bear. Arhan is not remotely academically inclined and is a major disappointment to his cash-strapped father (Munawar Siddiqui in a debut performance) who has been counting on him to graduate and start earning. Nadir is the only son of rich, doting, business-minded parents (Bushra Ansari and Arshad Mehmood), who want him to follow in his father's footsteps — at the expense of his musical ambitions. And Manizeh has an estranged father (Jamal Shah) who was once a singer himself, but abandoned his music and his painter wife (Nimra Bucha) and daughter, when he became one of the 'faithful' and began to regard anything connected with the arts as anti-faith.
The focus of the movie is not the trio's struggle to survive as a band, but the bitter-sweet realities of and the toll these realities can take.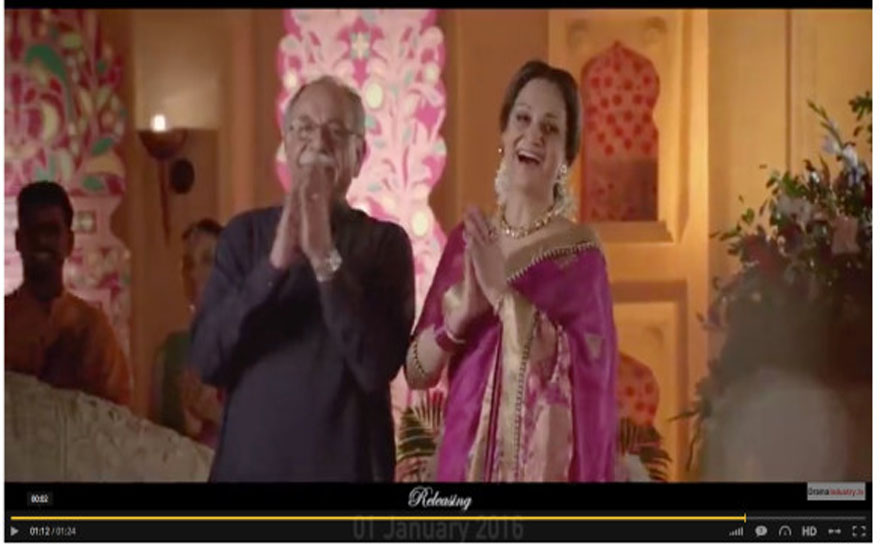 What is most endearing about Ho Mann Jahaan perhaps, is the way Asim Raza, the director and writer of the film, has painted his protagonists in realistic shades of grey: as in reel life, in real life too, no one is perfect. Arhan, for all his good looks, charm and talent is a selfish man, Nadir is weak and cannot handle emotional pressure, and Manizeh is an impulsive, gullible young woman who often fails to think before she acts. The parents of each, though loving and caring, are also selfish in their own way. The only person who comes across as genuinely faultless, is Sabeena, who enters Arhan's life at a time when he needs support the most, is made use of, and then discarded. Sonya Jehan's enactment of a woman spurned, who rises above her hurt with quintessential grace, is heart-rendingly real and moving.
But the acting is superb on all fronts, with each of the actors fitting their respective roles like the proverbial glove. However, what stands out is the transformation in Sheharyar from his Zindagi Gulzar Hai days, where he seemed diffident and his acting left a lot to be desired. Today, he is an actor, worthy of the name.
One must also give credit to the sound-track. With contributions from Tina Sani, Atif Aslam, Zoheb Hassan, and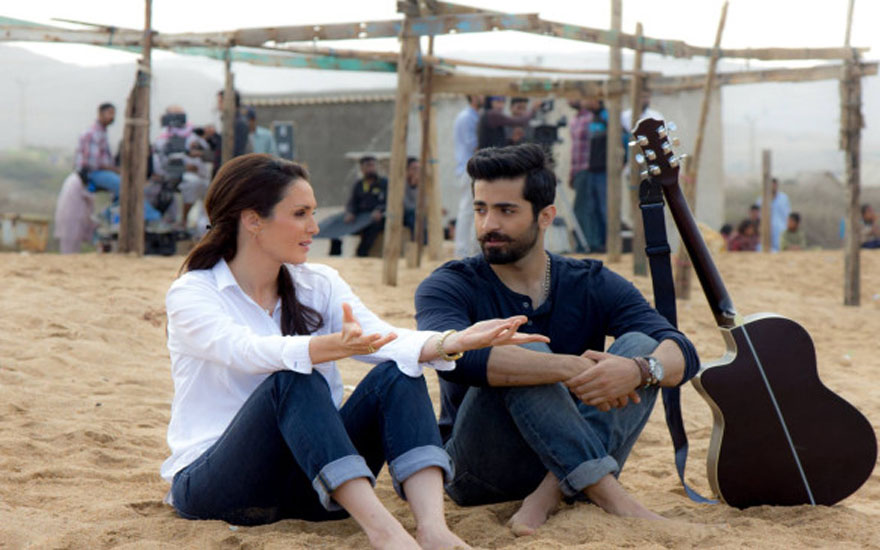 the, powerful, amazing Mai Dhai,  Ho Mann Jahan's music  is unarguably good. Then there's the slick choreography, the spot-on picturisation, and the surprise cameos, all of which make for good fun and great viewing. Even the product-placement and brand promotions that have now become an integral part of movies and usually drive the viewer nuts, have been done relatively intelligently.
While the film is clean family entertainment, with many subtle, and some not-so-subtle social messages, one issue that needed to be tackled but was left hanging in mid-air, was that of the premise raised that painting and singing is not sanctioned by religion. Considering some of the brave stances this film takes, projecting Pakistan's globally connected, with-it generation now as it really is, this is an issue that needed to be dealt with and properly clarified on screen.
That said, kudos to Asim Raza, who in his cinematic directorial debut has packaged the movie better than most pros. Verdict? Ho Mann Jahaan is a must see.
Let's hope, that as in the past, media houses who are also in the business of production/distribution, don't knock the movie purely because it is distributed by a rival channel.
This review was originally published in Newsline's Annual 2016 issue.
The writer is a freelance journalist based in Karachi. She also works at Hum television.
Next