It's in the Genes
Being the daughter of the pioneering Teejay, aka Tanveer Jamshed, who essentially introduced fashion to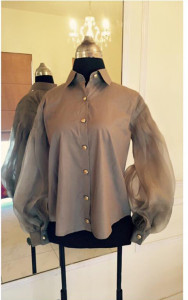 Pakistan, it was almost inevitable that Feeha Jamshed, who studied fashion, would also become a designer.
Feeha, who recently launched her store on the upmarket E-Street — increasingly Karachi's fashion and food avenue — worked with her father briefly before launching her own namesake brand. "I left my father's aesthetic only to come back to it. It was training for me, in a way."
The training is visible in the designer's 'less is more' signature brand, a new-age version of her father's sartorial aesthetic. And Feeha aims to make international quality, high-street-fashion affordable. Her prices are certainly testimony to that aim.
Feeha caters to a cross-section of clients in more ways than just the economic. Her pret and mass retail collections consist of pieces that are out-of-the-box, but still entirely wearable. And she has something in store for everyone, from cotton ghararas to jumpsuits, and recently to her cotton 'Collared Louis Shirts' with organza sleeves.
Her clothes can be defined as fashion-forward, minimal, but with a touch of drama. "I like to believe that I have the best of both worlds [in my aesthetic]. I have masculinity and I have femininity." She believes in staying true to style, but also in evolving. "Reinvent the same product, make it more modern. I'll do buttons on a piece once, then I'll do a zip. It's about modernising a patent look, and bringing it into the time that you're in," says Feeha.
No arguing there. Even while being classic, Feeha Jamshed is all here and now.
Aesthetic Bravado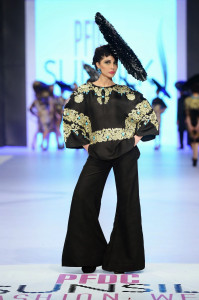 The Lahore-based eclectic designer Ali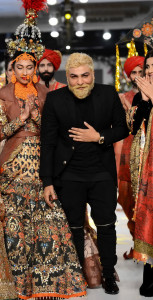 Xeeshan believes in being different and developing his own niche. That he has done. His designs are not for the faint-hearted, they are for those willing to take risks with fashion.
"My designs are out-of-the-box. The clothes are loud, punchy and confident," he says, adding, "There's a dialogue and storyline in my clothes. My aesthetic is inspired from my city, Lahore — from the food and colours of the city today, to old Lahore, The Walled City and its cultural heritage."
And so, while his clothes are traditional in part with their ethnic embellishments, they are also quirky and extravagant — full of colour, with a mix of different fabrics and the use of patchwork.
This is his signature style, for both his men and women's lines, for couture and pret.
A student of the fashion school PIDC, Ali always had a flair for the arts and fashion world, getting distinctions in college and thus gaining the opportunity to travel abroad for fashion competitions where he honed his skill.
He debuted in 2010 with PFDC, a moment he says was the turning point in his career. Another moment in his career was when he showed at the Fashion Parade London, where renowned singer Rihanna's stylist voiced intrigue and interest in his 'bejewelled glasses' — one of his hot-selling accessories.
Class Act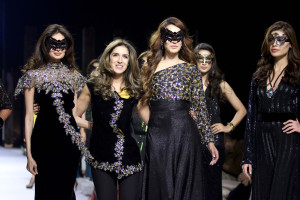 A lover of all things glamorous and feminine, Maheen Karim's designs exude sophistication and simplicity. The less-is-more approach seems to be her signature style — for herself, as well as the stunning clothes she creates.
Maheen says she was always interested in the design aspect of fashion. She studied at Central Saint Martins in London, following this with a brief stint working for the esteemed designer Escada.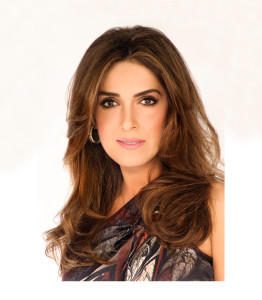 Maheen launched her label in 2006 — to almost immediately thunderous applause.
The designer, who is usually impeccably dressed herself, loves the idea of creating glamour. "I don't like very busy palettes. I like clothes to be elegant, classic and timeless," she says. Her gowns with simple gold-leaf detailing, the jumpsuits and capes she creates, are testament to that — timelessness and old-world glamour.
Maheen describes her clothes as "extremely feminine," but adds, "I want the clothes I design to provide a woman with confidence. I design for the working girl, for the confident girl."
Maheen's vision for 2016 includes considering, in a more serious way, a place in the international market, as orders from abroad continue to pour in and demand goes through the roof.
Minimal Chic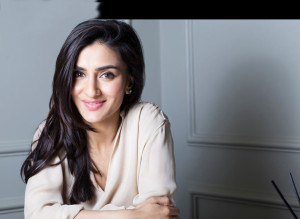 After earning a degree in journalism from New York's Columbia University, Misha Lakhani decided to follow another muse: she became a designer. And just how seriously she took her new career choice can be gauged by the fact that Misha first interned with the doyenne of Pakistan's bridal wear industry, Bunto Kazmi, and followed that with a series of courses in London's prestigious Central Saint Martins Academy.
The fresh-faced designer debuted with a bridal collection at PFDC in August 2012 to rave reviews. But she did not confine herself to just bridal couture. In fact, in a short span of time Misha has managed to attain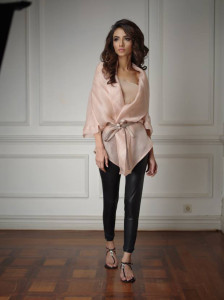 a uniquely signature look that is anything but bridal.
"The DNA of my brand is very clear to me. I knew if I did it properly I wouldn't have to pander to peoples' will. I have my own vision," she says. "I find it interesting when you go against the herd. Style trumps trends." She defines her aesthetic as a mix of old crafts and modern ideas, elegant with a bohemian aspect to it as well.
Misha is well known for her off-shoulder tops, the popular Talia wrap — which she designed in different fabrics in an attempt to revamp the look — and her kurtas, all of which have been spotted on various fashionistas and wannabe fashionistas in the country. Her pret collection is divided into casual chic and evening wear. With an outlet in Karachi and a recently opened one in Lahore, it's clear Ms Lakhani is here to stay!
Yesterday, Today, Tomorrow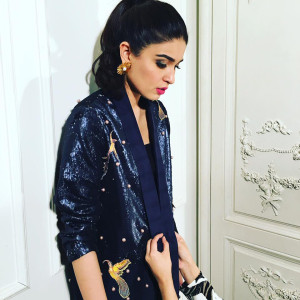 Umaima Mustafa is a relative newcomer in the Pakistani fashion industry — but she's arrived in more ways than one. With five sell-out exhibitions in Karachi and two in Lahore, each within the first two hours, and ongoing orders for her couture line too, Mustafa is already a "to die for" designer among local fashionistas. This despite her academic training: she studied law and politics. Mustafa delved into the world of fashion in 2013 after watching her mother, Farnaz Mustafa, design clothes for several years.
Her signature aesthetic is minimal and clean, with well-tailored outfits at an affordable price. "I'm a lover of all things vintage, and I believe in making pieces that are timeless. I design clothes that I would wear myself, but I also keep in mind the build of a Pakistani woman," the designer disclosed. Her favourite designers include Balmain and Elie Saab, and Body Focus at home.
Mustafa's oversized vests, crop tops, tassled kaftans and tassled-draped jackets have been all the rage for women. And her personal favourite from her latest collection is a dark blue military jacket. As for Umaima's vision — she doesn't believe in necessarily following trends. She prefers to go it her way and create versatile clothing for women that can be worn for decades to come — in the process becoming a fashion classic.
Style Sisters
Rema Taseer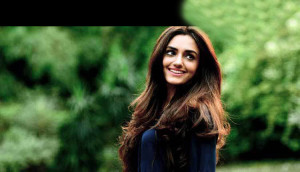 When surfing remaluxe.com, the surfer is immediately drawn towards the clean, minimalist aesthetic of the designer's gold statement jewellery. For Rema Taseer, luxe statement pieces is where it's at, in the desi market of course. "I saw a gap in the market for luxe statement pieces that fit my feminine and edgy style sense. Currently the market has a lot of jewellery that is too desi or just plain hokey."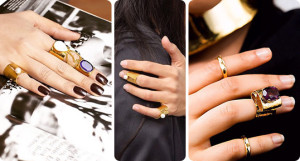 The entrepreneur and fashion maven believes that a knack for something is all that you need to do what you love and love what you do. Her top three tips for budding entrepreneurs?
"Position your brand; it is very important to know where you want to place yourself in the market. You do not have to do everything that goes with building a brand as that gives the impression that you are trying too hard. Focus on a path and stick by it. Secondly, never compromise on quality assurance and thirdly, a good design aesthetic is key to your products. You have to grab the consumers' attention and show them what value you are adding to the market."
Rema has certainly stuck by this philosophy in her accessories line as well as the all-natural skincare line she produces with sister, Myra. Edgy, feminine and chic can also be used to describe her sister-in-law Maheen Taseer's clothing line, MGT.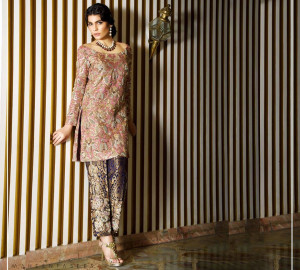 Maheen's cuts and silhouettes are for the everyday woman, they make a strong and powerful statement.
"I believe fashion is an extension of oneself, a definition of who you are. But fashion is also an art," says Mabeen.
For her, inspiration to design and create comes from everything that she is surrounded by and the changing nature of things. In the future, she plans to introduce designs for her luxury pret line, bridals and formals.
This young designer, however, also enjoys styling;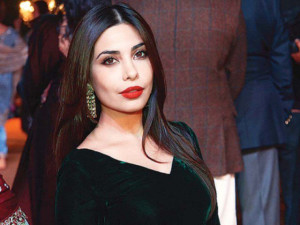 she likes to advise her clients on the kind of hair, make-up and accessories that could complement the clothes they buy.
Her advice to young women out there, especially those who are striving to know their strengths, is to achieve their goals, to break barriers and express themselves through their creativity.
No matter what the sisters-in-law have lined up for the future, the fashion world is eagerly watching the dynamic duo.
Style Maverick

There's always a creative genius behind a big fashion label — not unlike Raf Simons, who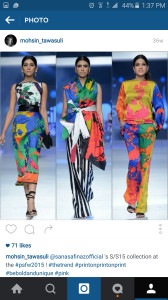 until very recently was the creative genius behind French fashion giant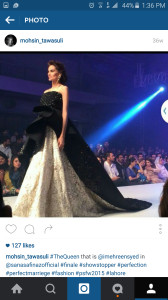 Christian Dior. Similarly, Mohsin Ali, a man who just screams creativity with his presence, is an artist behind the scenes at local fashion powerhouse, Sana Safinaz.
Mohsin designed clothes for women under his own namesake label until he got an offer from Sana Safinaz in 2014. Since then, there has been distinct enhancement in the creativity of the label — even while it has long been the go-to label for local fashionistas for two generations!
"The desire to understand the science behind pret and to expand my understanding horizon about fashion in general, and Sana Safinaz's generous offer in July 2014, made me wind up my workshop," he explains.
He reveals he was never a great student. "All I cared about was clothes!" And his love for clothes is obvious even to those who are not particularly into fashion. He is a frequent name on the best-dressed lists of various fashion blogs and magazines in the country — always attired in out-of-the-box apparel, always in keeping with his own personal aesthetic.
"I live in my own world. I am always updated about international trends in fashion, but I cannot think local or usual, nor do I look either, so I take advantage of that and custom-make almost everything I wear. I admire uniqueness and embrace it wholeheartedly," says Mohsin.
 This article was originally published in Newsline's Annual 2016 issue.
Raisa Vayani is an Editorial Assistant at Newsline
Next