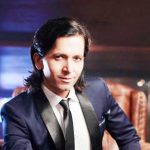 Zurain Imam is a lifestyle and fashion journalist.
As I write this piece, two of Pakistan's most anticipated fashion events — the Karachi-based Fashion Pakistan Council (FPC)'s 'Fashion Pakistan Week '17' (FPW '17) and Lahore's Pakistan Fashion Design Council (PFDC)'s 'PFDC Sunsilk Fashion Week'17' are about to take place, virtually back-to-back, and are buoyed by a frenetic competitive spirit.
For a developing country with a population hitting the 200 million mark, of which approximately 39 per cent live in multidimensional poverty, 35 per cent are middle-class and about 40 million (20 per cent) comprise the upper-middle classes, two distinct Fashion Councils, with approximately 45 designers registered in each, and biannual Fashion Week showcases, seems ambitious, if not awry. Or is there a method behind the madness?
Referred to as a burgeoning "cottage industry," not very long ago, and widely seen as a largely 'elitist' pursuit, the business of fashion in Pakistan has come a long way. When the pioneers of the industry — Teejays, Generation, Bunto Kazmi, Maheen Khan, Faiza Samee, Umar Sayeed, Amir Adnan, Rizwan Beyg, Sana Safinaz, etc — decided to get serious, it sowed the seeds for the genesis of today's vibrant fashion industry.
"The growth of the Pakistani fashion industry has gone through the roof!" says menswear/women's wear fashion designer and current chairperson of the FPC, Deepak Perwani, who began his career over two decades ago — and earned mention in the Guinness Book of World Records for the creation of the world's largest kurta.
"Ten years ago we (designers) were considered just entertainment. Now we are the business that Pakistan depends on, not just for its taxes but also for its international image," he adds.
A decade ago, prêt or ready-to-wear became the au courant golden goose that many designers chased and which was made possible with the establishment of myriad multi-brand stores. Today, there is homegrown high-street and high-end bridal wear, eastern-western fusion youthwear, and sportswear — and counting — and a ready market for each.
Clearly, Pakistani designers are taking fashion for a walk. Fashion Weeks have indubitably helped the industry in many ways. Bi-annual Fashion Weeks encourage designers to raise the anté and create fresh seasonal collections, while offering them an opportunity to showcase their evolving design ideologies. And audiences get the opportunity to witness emerging talent and get a handle on upcoming trends.
Television networks have also risen to the occasion and helped to facilitate the oft-repeated "business of fashion," by sometimes sponsoring Fashion Weeks, airing them on their networks, and hosting style award shows.
Says Shamoon Sultan, fashion designer and founder of Khaadi, the game-changing international retail fashion house launched in 1997, which produces "handwoven" clothing as well as home furnishings, and now has 30 stores nationwide and abroad, "The fashion industry in Pakistan has evolved in the last 15-20 years, and this has only happened because the market has become more acceptable to change. The growth in the retail sector has caused the industry to grow rapidly; consumer buying power has increased, which has led to the emergence of many brands."
In the last two decades, fashion has undeniably morphed into a relatively credible and serious profession with the establishment of formal fashion institutions such as the Pakistan Institute of Fashion and Design (PIFD), the Indus Valley School of Art and Architecture (IVSAA), the Asian Institute of Fashion Design (AIFD), and the National Textile University (NTU), among others, from which have graduated several industry stalwarts.
Says Maliha Rehman, one of Pakistan's leading fashion journalists, "The Pakistani Fashion Industry may not have entirely come of age, but it has certainly evolved manifold over the past 15-20 years. We have regular fashion weeks now, and some of them — though not all — set the key trends for the rest of the year. We have a high street that is replete with options for fashionistas and the general public. And all of this makes for extreme competitiveness."
However, Rehman adds, "fashion designers still have to constantly deal with sponsors and investors who continue to envision fashion as a form of 'entertainment' rather than a bonafide business. They support fashion merely to gain media mileage, but often designers have to curb their creativity to cater to their demands."
And Andleeb Rana Farhan, who recently launched the E-commerce/magazine, fashion portal MyFashionFix, is even less optimistic about the Pakistani fashion industry. "Way too much commercialism is happening on the ramps nowadays," she says, maintaining, "there is a dire need for innovation and streamlining of capsule collections to ensure quality and a little fashion forwardness."
Arsalan Iqbal, a successful and decidedly 'out-of-the box' menswear designer and a nominee for the International Woolmark Prize 2016, who launched his fashion house in January 2011, echoes Rehman's view about the Pakistani Fashion Industry's lack of ingenuity. "Barring some experienced veteran designers, most of the new breed of designers lack inventiveness and an ability to express their own identity or style ethos, often being inspired by western fashion in an obtuse way. We are Pakistanis with a rich cultural background. We should be proud of it," he says.
The industry and Pakistani fashion's shortcomings aside, there is no shortage of publications and online fashion portals featuring local sartorial flights of fancy and what they spawn.
Alongside some fashion publications from the past such as SHE, Women's Own and Mag, which are still in print, a plethora of new magazines dedicated to fashion and lifestyle have emerged, including Visage, Diva, Niche and the recently-launched international publication, Grazia Pakistan.
In addition, there are online fashion portals like the Secret Closet and influential fashion and lifestyle blogs/magazines like Something Haute by Aamna Haider Isani (Editor, Instep, The News); Karachista; the controversial Aamiriat and sites like Fashion Central.
The fact that they pull in the advertising revenue required to keep them afloat bears witness to the growing middle-class's thirst for fashion and celebrity news, and the corporate recognition of this fact.
Perwani is enthusiastic about social media, even if wary of the players. "I think social media is king, People don't read as much as they used to, and everyone seems to be looking at images. It works very well," he contends. And unarguably, one of the most welcome fallouts of social media for high street brands and designers is the proliferation of E-commerce and online sales. Says Rana-Farhan, "Online selling gives designers and their brands a wider audience. Gone are the days when a designer could operate out of their 'by appointment only' studios."
She continues, "I'm not denying there will always be an audience that wants tactility — to touch and feel — before buying. But now there's also a growing audience that doesn't have the luxury of time, and they want things at their doorstep. And then there's an audience that wants to connect to their roots: a whole generation of expat Pakistanis who want to know their culture and country better, and that's where online shopping comes into play."
Sultan, however, contends, "The future of fashion retail will always remain strong in Pakistan. For most people, going to the mall is entertainment and in the process of visiting the physical site and the shops there, they become regular customers of brands like Khaadi. E-commerce will take some time to develop. So while websites are emerging within the fashion industry, which accommodate various fashion houses under one banner, it will take the market time to grasp the concept. Meanwhile, people will keep going to the stores."
Another addition to the fashion firmament in recent years is the accessory industry. Jewellery designers increasingly lend their baubles for fashion editorials and runway shows, and hold exclusive exhibitions locally and internationally. As a result they are now a regular component of style award shows, and even win awards in the recently crafted jewellery category for nominees.
Then, in obvious recognition of the burgeoning of a rich celebrity culture, courtesy the proliferation of award shows, film premieres and their cornerstone — the Red Carpet — one has recently witnessed the rise of the fashion stylist in Pakistan's fashion circuit. Says London College of Fashion alum and Pakistan-based stylist of TV and film stars, Mariam Azmi, who has worked for a few films including a Hollywood action flick staring Jackie Chan, "There is only so much a photographer or a designer can do. Once a model or a celebrity is going for an event, it is only a stylist who can, keeping in mind the nature of the occasion, the body structure and skin tone of the star, the lighting etc, determine the cut and fabric that will flatter her/his client's body, and the makeup needed. This skill set has suddenly become an integral part of a celebrity's 'evening out' to a public event."
And yes, Pakistani designers have stepped beyond borders. Designers such as Perwani, Maheen Khan and Rizwan Beyg, have showcased at assorted international fashion weeks, including Milan Fashion Week and other venues in Paris, New York, Delhi, Singapore and London. Faiza Samee, Beyg, Zara Shahjahan and Sania Maskatiya showed at Lakmé Fashion Week 2014. And Misha Lakhani was invited to show at the international Woolmark Show in 2015, and the Vogue Wedding Show in Delhi in 2016.
This international exposure contributes to building the country's image abroad, and helps local fashion houses learn how to function in an extremely competitive market. However, Pakistani fashion is still just dipping its toes in international fashion waters. Usually local designers sell their clothes through travelling exhibitions and trunk shows at venues such as Pakistan Fashion Week and Fashion Parade in the United Kingdom, the latter largely targeted towards the desi diaspora in London.
But times could be changing. Recently, as part of its global Fashion DNA Project initiative, the British Council in Pakistan invited several designers to showcase their clothes at the prestigious Fashion Scout show as part of London Fashion Week 2017.
"Participation in international fashion weeks not only projects a progressive image of Pakistan but also helps with business and exposure that helps you grow as a brand. My collection received an overwhelming response in the 2014 Lakme Fashion Week in Mumbai. And Pakistan's own platform, Fashion Parade in London, helped Ali Xeeshan and his eccentric collection make his way into Rihanna's heart," says Sana Maskatiya.
Perhaps another fallout of the new global connectivity is the exchange of "inspirational influences" between the East and West, with boho-chic eastern mirror-work embroidery an increasingly common high-street sight. That fashion impresario Paul Smith has been influenced by subcontinental fashion, is manifest in his appropriation of the Peshawari chappal, an inspiration he publicly acknowledged only after he was put on the mat. And when Donatella Versace unveiled her menswear collection for Spring/Summer 2016 in Milan, much of it was inspired by the shalwar kameez, even if there was no acknowledgement of this fact. Giorgio Armani and Diane Von Furstenberg have also referenced the Pakistani national dress with their use of straight long tunics reminiscent of kameezes and structured voluminous pants that closely follow the lines of shalwars. Marchesa designers Georgina Chapman and Keren Craig, meanwhile, have used indigenous resham threadwork embroidery on their cocktail dresses. And then there is the self-proclaimed 'king of couture,' Pakistani designer Hassan Sheheryar Yasin (HSY), who made international (and local) headlines when Hollywood actress Brooke Shields wore a custom-made navy-blue, stone-encrusted gown from HSY's 'Divine Decadence' collection to the star-studded American Ballet Theatre's 2016 Fall Gala at the Lincoln Centre in New York City. "That Brooke Shields handpicked the gown from images she saw of my collection at PFDC L'Oreal Paris Bridal Week is for me a manifestation of the impact and resonance our fashion weeks have worldwide," says Yasin.
The last time a Pakistani designer had created such an impact was when haute couturier, Rizwan Beyg, dressed the late Diana, Princess of Wales, in a pale ivory Nehru-collared, front-open, pearl-beaded kameez and shalwar the day her divorce settlement was announced.
Lahore- based designer Kamiar Rokni, a PIFD alum says, "It's a tricky area to delve in and success can be limited depending on design prowess and exposure to the western world which is often limited. In my opinion, when Pakistani designers attempt to emulate western designs, it is seldom modern or done well because it's not inspired by the street and what people are actually wearing. The West often does it much better than us. I think designers should be true to their aesthetic vision if they have one."
Adds Rehman, "I think global fashion is leaning towards fusion and it's fun to see our capes, kurtis and shalwars sashay down international runways. But western designers using these should credit Pakistan for their inspiration."
So has Pakistani fashion come of age, and what is its imminent future?
"The Pakistani fashion industry has a lot of room for growth. I see the sector expanding and evolving in the future," says Sultan. And perennial optimist Perwani, predicts a bright future for Pakistani fashion. "I think Pakistan is a huge curiosity waiting to be discovered and the rest of the world will find its fashion influence out of Pakistan. The process has already begun with the ubiquitous shalwar and kameez shapes and even the Peshawari chappal. You never know — New York might give us a shot this year. And they won't be disappointed. We might just kick some fashionable a#@ and surprise the world!"
Next