Sweet Dreams are Made of These
Election 2002 may not have spawned a field of dreams, but in the cast of new faces it has ushered in, the old ones it has dispensed with and all those who don't but should figure, there are enough people who can create the cabinet dreams are made of. Over to those who dare to dream-and those who refuse to.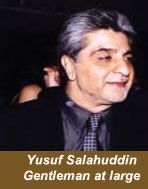 Yusuf Salahuddin
Prime Minister: Imran Khan
Because he is honest, clean, sincere and an achiever. His wife will be a great asset.
Finance: Shaukat Aziz
He has done a good job till now.
Foreign Affairs: Maleeha Lodhi
She has done well and we need a woman for this post.
Defence: Makhdoom Amin Fahim
Firstly, because he is from a smaller province, and secondly, because he has a good rapport with the army as well as the establishment.
Interior: Khursheed Kasuri
He is honest and has a good reputation.
Women's Affairs: Asma Jehangir
She has done a lot for women and is a role model for women. She is also very brave.
Education: Hameed Haroon
He is a knowledgeable person.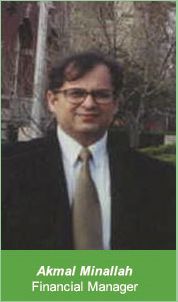 Akmal Minallah
Prime Minister: Uncle Sargam (Puppet).
After the amendments, only he will be able to play the role beautifully!

Defence: General Niazi
(Tiger) because of his bravery and military strategy.
Finance: Shafi Sehwani
Because of his integrity and character.
Health: Ayub Afridi
Because of his innovations in the 'drug' policy.
Education: Abida Hussain,
Considering that the BA syllabus must be quite fresh in her mind!
Foreign Affairs: Osama bin Laden
(Currently a resident of Pakistan) because of his good image abroad and high profile in the international community.
Women's Affairs: Ghulam Mustafa Khar
Because of his genuine and proven interest in women's issues!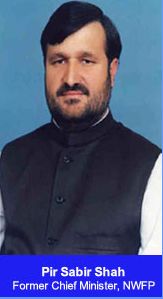 Pir Sabir Shah
Prime Minister: My leader is none other than Mian Nawaz Sharif.
Foreign Affairs: Raja Zafarul Haq
(My dream cabinet would be represented by all the provinces.)
Defence: Raja Nadir Pervez
Because he has proved to be upright and brave, both in the army and in the political arena.
Finance: Zafar Iqbal Jhagra (NWFP)
because a person who proves to be loyal to his party and ideology would show loyalty to his nation too.
Health: Sardar Yaqub Nasir (Balochistan)
Education: Mian Ijaz Shafi (Sindh)
Women's Affairs: Tehmina Daultana
Once again for her loyalty and commitment to her party, and thus to her country.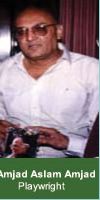 Amjad Aslam Amjad
Prime Minister: Imran Khan
He is a straightforward person, possesses leadership qualities and is quite sensible.
Finance: Shahid Siddiqui
He is well aware of the financial position of Pakistan.
Foreign Affairs: Agha Shahi
He is a trained person who has represented Pakistan at international platforms and is quite capable for the post.
Defence: Moinuddin Haider
He can keep his cool, even in tense situations.
Interior: Farooq Leghari
He is a man of good repute with a lot of experience.
Women's Affairs: Shaheen Atiq-ur Rehman
She is an energetic person who is quite competent for the post.
Education: Zubaida Jalal
Smaller provinces should be equally represented; and people from the remote areas of Pakistan especially should be inducted in the cabinet. This will encourage them and give them the chance to be part of the decision-making body.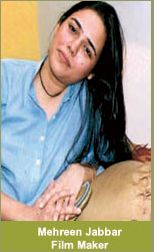 Mehreen Jabbar
Prime Minister: Javed Jabbar.
Finance: No idea.
Foreign Affairs: Maleeha Lodhi.
Defence: Imran Khan.
Interior: Moinuddin Haider.
Women's Affiars: Asma Jahangir.
Education and Health: Adeeb Rizvi.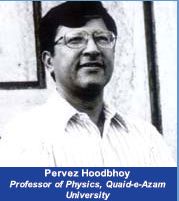 Pervez Hoodbhoy
I am too sceptical of these elections to worry about election rules, procedures, fraud, etc. I do not think that any real issues faced by the country are going to be addressed — the total dominance of the military, the constant state of war with India and Kashmir, deprivation of the poor, reform of the justice system, etc. To my mind, choosing between thieves, Benazir Bhutto and Nawaz Sharif, and miltary dictators does not constitute democracy.
Next