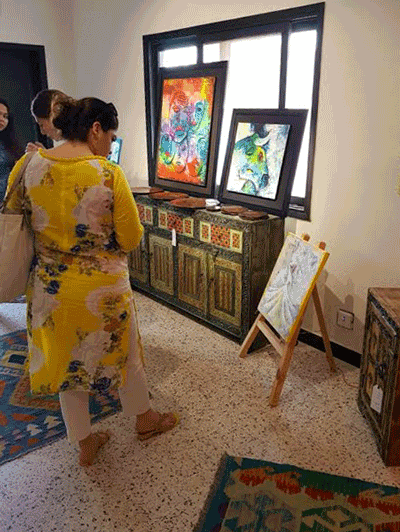 Furniture designers from across the city came together for the 'block' exhibition at Karachi's SOL house. Spearheaded by Sana Khan Niazi of Paimona, the collaborative effort brought together various artists to celebrate the fusion of modern and traditional designs in furniture. Media persons, socialites, celebrities and members of the general public attended the two-day event. Art enthusiasts, interior designers and architects were in attendance too, admiring the work on display.  The tastefully made furniture and home décor items included stools, tables, lamps and handcrafted decorative accessories that left attendees mesmerised.
Participating in the exhibition herself, Niazi introduced a new line of furniture celebrating local craft and heritage with the essence of Pakistani culture at the forefront of her designs. Other participants included Changez Basir, the brains behind Carpenter Designs, Rakhshaan Qazi of Naqsh, Ahsan Essa of the East West Connections and Bina Sohail of Sanfarina Design Studio.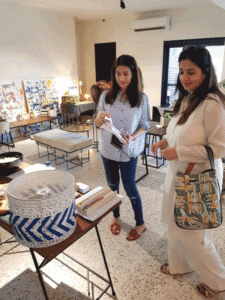 Intricate and unique, Changez Basir's pieces reflected the designer's aesthetic, showcasing a fine balance between commercial saleable pieces and art; following a similar theme was Bina Sohail, blending elements of modern, minimal design with a more conventional visual appeal to create pieces that liven up otherwise plain spaces. Ahsan Essa's Navaho baskets and locally made carpets and Rakhshaan Qazi's futuristic but simple pieces were an equal hit among the visitors. 
A journalism graduate, Zoha's core areas of interest include human and gender rights issues, alongside which she also writes about gender representation in the media and its impact on society.
Next