Profile: Sharmeen Obaid Chinoy
This interview with Sharmeen Obaid Chinoy took place before she was nominated for an Oscar for her documentary Saving Face.
She won the Emmy Award for her documentaryPakistan's Taliban Generation last year and if that wasn't proof enough of her amazing track record, she has now been shortlisted for an Academy Award nomination for her documentary Saving Face. Documentary filmmaker Sharmeen Obaid Chinoy is both "excited but nervous at the same time" about being shortlisted, "but it's not a nomination as yet!" she clarifies. The announcement of the final nominations will be made on January 24 and we keep our fingers crossed as Sharmeen begins to reveal more about the documentary in her characteristic passionate tones.
Saving Face follows the story of a British Pakistani plastic surgeon, Dr Mohammad Jawad, as he reconstructs the faces of two women in Pakistan, victims of acid attacks. Sharmeen, along with Daniel Jung, filmed the documentary entirely in Pakistan. It includes references to the passage of a bill aimed at preventing acid attacks in the future. Sharmeen explains: "I wanted to tell a positive story of a situation where justice was served."Saving Face is set to air on America's cable television network HBO in March 2012.
Determined to make it into the field of journalism, Sharmeen, who wrote her first article for Dawn at age 14, began freelancing for American and Canadian newspapers while studying at Smith College in the US. Alongside, she worked as an international documentary producer and correspondent for New York Times television. She has also been a reporter and director for some reputable international television channels such as PBS and Al Jazeera International.
Sharmeen moved back to Pakistan in 2007 and, since then, has been channelling her efforts into giving back to society. She is the co-founder of a non-profit organisation, The Citizen's Archive of Pakistan (CAP) aimed at preserving Pakistan's rich cultural and historical heritage."We realised that there was no active conversation between the country and its people about who we are. We thought since we've still got the first generations of Pakistanis amongst us who could share tales of the journey that they made, we should take this opportunity to record their accounts of our history. Soon after we embarked on the project, it became clear to us that this was the only history project of this magnitude and of this nature in the entire country."
Sharmeen currently teaches a course in documentary storytelling at SZABIST. "I'm teaching the students how to go out and harness stories, how to create an angle or find the stories that are worth telling," she says. "Unfortunately there are very, very few good documentary filmmakers in the country. While there are some excellent fictional programmes on Pakistani channels at the moment, I feel that we don't have enough investigative documentary series. As someone who has had plenty of international exposure in this field, I feel that it is time for me to train a younger generation of storytellers in Pakistan so that they are able to bring quality story programming to TV screens in Pakistan."
Sharmeen has also launched her own film production company, Sharmeen Obaid Chinoy Films, for which she has consciously chosen to hire a younger staff with no prior experience in filmmaking. "I wanted it to be that way so they're not set in their ways and they can learn newer, different ways of documenting that have not been used in Pakistan before," she explains. Sharmeen has finished post-production work on a documentary,Transgenders: Pakistan's Open Secret, which follows the lives of transsexuals in Pakistan. The film was aired in December 2011 on Channel 4 in the UK. She is now looking to develop youth-based television programming.
Pakistan's Taliban Generation (2009)
Sharmeen investigatesbb how deeply the Taliban have infiltrated Pakistan. The documentary reveals how the Pakistan Army, backed by the US, battles in the North, losing their own lives as hundreds of thousands of people are displaced from their homes.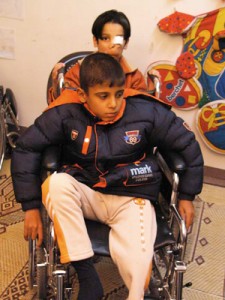 Iraq: The Lost Generation (2008)
An investigative story on the refugee crisis in Iraq, as over four million people become displaced as a consequence of the war.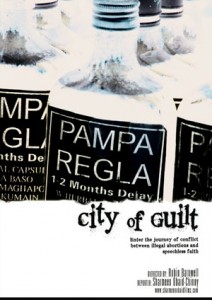 City of Guilt(2006)
A documentary that brings to light the controversial issue of birth control and contraceptives in the Philippines.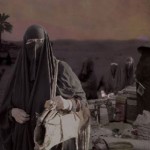 Women of the Holy Kingdom (2005)
An inside look at the emerging women's rights movement in Saudi Arabia and the resisitance they face from the religious clerics and young mothers who consider the movement immoral.
This profile was originally published in the Annual 2012 issue of Newsline under the headline "Recording Reality."
Next