Monologues: Art in an Age of Flux
Presented as a series of monologues embellished with visuals, Newsline displays five young Pakistani artists who speak of how Pakistan's contemporary social and political reality affects their work.
Muhammad Ali is a graduate of the Indus Valley School of Art and Architecture in Karachi.
I respond more strongly to life than to art. You see, it's a dialogue between me and the public. I strongly feel that I live in interesting times where artists are more bourgeoisie than the bourgeoisie themselves. With the widening social gap, we are progressively being cut off from reality. Our ostentatious bubble has grown grander and we've become naturally desensitised to destruction and the catastrophic daily events around us. It's ironic how we continue to banquet while we watch media coverage of others getting killed on repeat.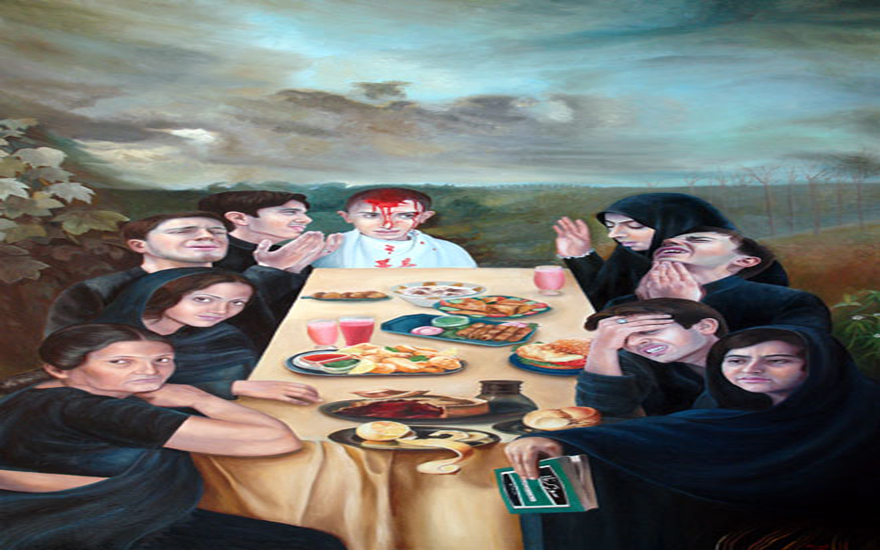 The primary goal of my work is to evoke genuine emotions. I seek to exercise the special spectral muscle that flexes in a moment of connection, compassion and intimacy. I take inspiration from my surroundings since the application of context and the lack of feeling created by the production and suppression of art can have a camouflaging effect by donning a colourful mask, while delicately concealing the grotesque reality of contrasting culture and power, that sometimes brutally clash when they turn on each other.
In life there is no normal, there are only expectations. Normalcy is forced upon us our entire lives, significantly through what is acceptable culturally, socially or religiously. My work explores my own cultural clash and conflict of identity, where two or more contrasting themes are often paired together.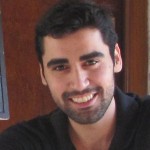 Komail Aijazuddin divides his time between New York and Lahore. He studied Art and Art History at New York University and also has an MFA from the Pratt Institute in Brooklyn, New York.K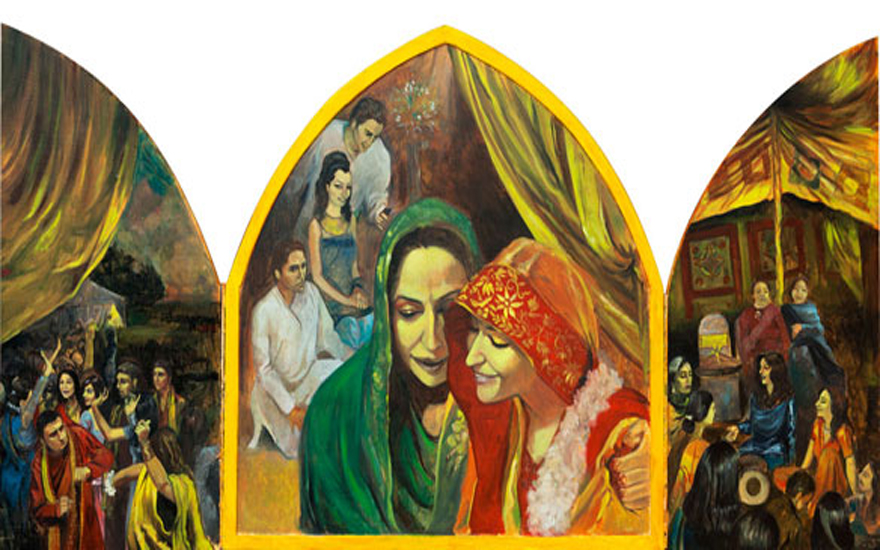 One of the reasons I wanted to exhibit in Pakistan was because there is an inherent urgency to work I see here — an energy that feels deeply and uniquely sincere. Studying and later working in the art world in New York, I was aware of how suspicious western viewers are of political art or art with overt social commentary. Many artists and gallerists seemed unwilling to label work in those terms, quite understandably since most art that is successful there is self-referential, talking about ideas and philosophies usually known only to people in the art world, often at the expense of an uninitiated viewer.
That seems to be less of an issue with Pakistani art. One of the reasons may be that politics and religion, two very volatile subjects, define so much of our identity and, by extension, our examination of it. The role of the artist in Pakistan is one many artists are living up to — that of commentator. I can only speak for myself, but I feel my responsibility is not, I think, to make pictures that represent us (I cannot claim to know you anymore than you know me), but rather to make work that questions what it means to be us. It is a debate we are engaged in on many other fronts. Art also takes on an alarmingly vital role here because it is one of the many things that the current war against secularism is targeting (and let's not pretend there isn't a war). Art and music, to me, are two of our single best cultural exports, and fragile embodiments of the very intellectual freedoms we are trying to protect. We simply cannot afford not to fight for them.
In my recent work, I used the vocabulary of western religious art (specifically the template of the Christian altarpiece) to discuss the Shia tradition. In the 12 altar pieces I sent to my show at the Canvas Gallery in December, I tried to use the message of the Karbala narrative (so close in so many ways to the stories of the Passion), that of bravery in the face of insurmountable odds, as a metaphor for a secular movement in Pakistan. In that respect, contemporary Pakistan doesn't just inform my works, it inspires them.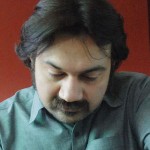 Ali Azmat is a lecturer of painting at the College of Art and Design at the University of the Punjab in Lahore, and has exhibited extensively in Pakistan since 2001.
We all appreciate beautiful sceneries. An evening becomes wonderful when it is spent on a beach with friends. Who wouldn't like to escape to the mountains in the north to have fun and create photographic memories with the beautiful snow-covered peaks. We all love beauty and we all love happiness. But hang on a second — is this what life is all about? Do you ever wonder if we avoid answering the bigger questions of life? Who are we? What relation do we have to our society? What do we think of the current unrest, caused either by suicide bombings or the war on terror? Despite being blessed with large reserves of natural resources, why is there a constant shortage of electricity, gas and water in our country. What role does religion play in our lives? Should we completely abandon it or totally embrace it? What future are we shaping for our children? Should we just close our eyes and avoid these questions as long as we are happy? Or are we obliged to respond to the ugliness in society? Should not the intelligentsia, the journalists, poets, educationists and artists, be playing their role to get us out of this mess? I believe we all have a responsibility to contribute to rebuilding the state we live in.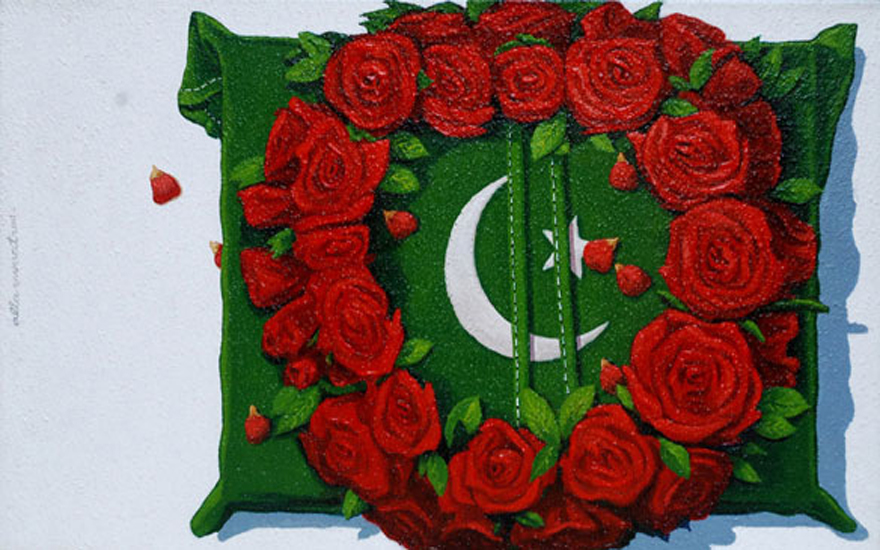 As an artist, I am also bound to play my role through my medium, which is painting. I believe art has the power to influence a society. It is also directly related to history, and it is rather strange that while a country experiences turmoil, a small portion of society just glorifies beauty. This will not be a true representation of our times. My paintings do not glorify my identity, it is a medium for self-expression. It is not possible for me to remain detached from society and just paint in my studio. What I paint, whether it is beautiful or ugly, is always related to my experiences. My art exists to raise underlying questions and to highlight taboo subjects. It is a mirror to make us look back at ourselves. Do we only see beautiful faces?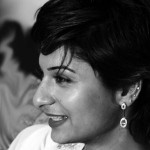 Sophiya Khwaja is a printmaker, a graduate of the National College of Arts in Lahore, with a Master's from the Rhode Island School of Design (RISD). She lives in Islamabad and teaches Printmaking at the National College of Arts in Rawalpindi.
The past few years have been without relief for those who choose to live in Pakistan. Our lives are dictated by the current situation in the country. We plan our daily activities around the availability of electricity in summer, Sui gas in winter and water all year round. We plan to beat traffic and bad roads during the day and at night avoid security checks that virtually amount to unlawful harassment, all the while hoping that we are the lucky ones who beat the next terrorist attack, wherever it may be. The laws of civilisation do not apply, the laws of the jungle do not apply; in fact, no laws of any kind apply in a country teetering on the verge of oblivion. Pakistan used to be a place where, until a few years ago, women's rights were non-existent ­­— now it's a place where human rights are non-existent.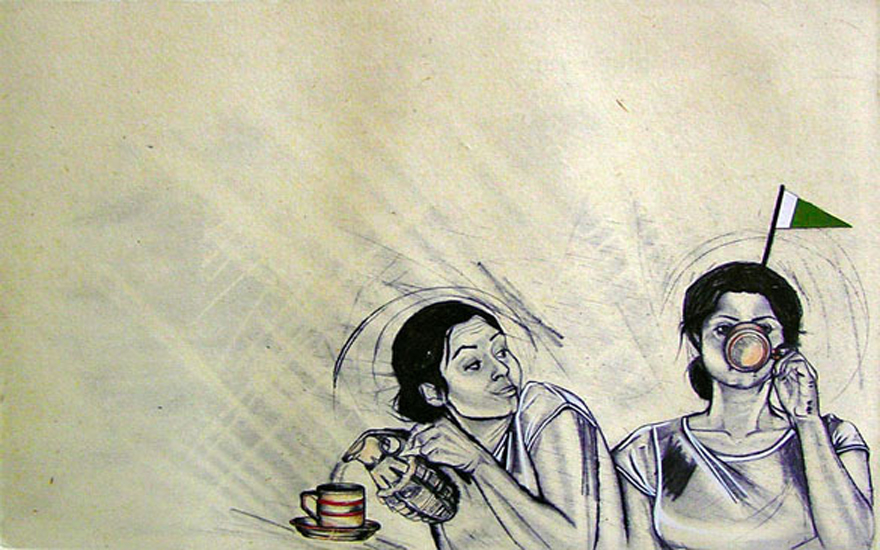 Art for me is an expression of the self. When the self is dictated by its surroundings, then expression will inevitably voice the surroundings. Each one of my pieces is a satirical illustration of some of the problems that we, as citizens of this nation, face today — be it terrorism, the violation of citizens' rights in the name of security, natural disasters, taxes levied in the name of these disasters, further taxes levied in the name of these taxes and incompetent politicians legalising incompetence, with corruption eating away at our core.
I do feel that this current situation has made people more aware of their surroundings and more accepting of the arts in Pakistan. Art brings joy to life and we are starved for joy. I express my anger and my frustration through my art and people empathise. Yet, looking at the situation through my eyes, they see the silver lining that I bring to all my pieces, and that gives them a moment of joy and perhaps hope for the future.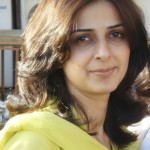 Saqiba Suleman is a graduate of the College of Art and Design at the University of the Punjab.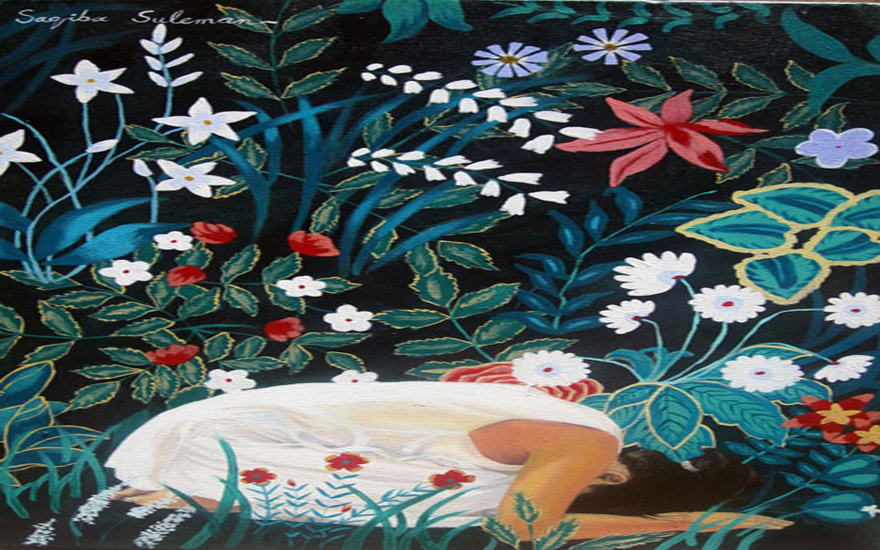 The artist's role in society is to create works that stimulate society and energise its spirit. In art, what I have always found is a ceaseless expression of freedom and the promise of a bright, new day. Using my brushes, palette and paints, I attempt to create the strokes of hope, optimism and anticipation. Today, the condition of Pakistan does not dishearten me. I am not bogged down by the daily dismay of being a Pakistani. I do not lose my composition over the pitiable condition of our economy, society and politics. I am not indifferent; in fact, I am optimistic and want to add something positive when there is negativity everywhere. I use my art to share this optimism with my viewers, I use vivid colors to visualise hope that cannot be suppressed and I use bright contrasts to depict the never-setting sun of freedom. Floral prints are my source of inspiration for compositions that bring a feeling of joy and relaxation. The postures of women in my paintings show the maternal side of our society that is adequately equipped to take Pakistan to the next level. I often refer to a common adage among the French during Picasso's lifetime: "We've never believed in God, but we believe in Picasso." An artist has the power to create something exceptional out of the ordinary and brew wonders where they seem unlikely. An artist has the power to change the world for good. I use my canvas for this very purpose.
The writer is a former assistant editor at Newsline
Next