Behind the Lens: Emerging Photographers From Around Pakistan
Emerging photographers from all over Pakistan share their favourite shots of 2011 and reveal a little bit about themselves as well as the story behind each image. While some are graduates of the country's top art institutes, others picked up photography on their own as a hobby. Their work covers a wide range of subjects, from Karachi's fashion scene to the mountains of Chitral. With their individual styles and interests, each photographer captures a different side of Pakistan — a testament to the diversity that exists in this country.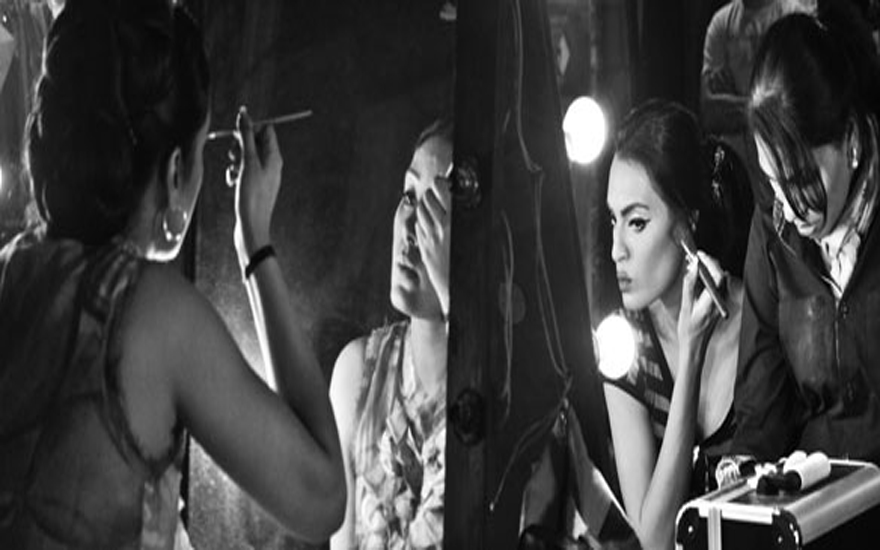 Humayun Memon  Karachi
"In this photograph, models Nadia Hussain and Mehreen Syed are applying make-up before they are called to get back on stage. Models just get roughly five to 10 minutes between shows to change their make-up and clothes before getting back onto the ramp. This flurry of activity between shows is what makes for some very interesting photos backstage.
I graduated from the Indus Valley School of Art and Architecture and after working for two years in advertising I decided to take up photography full time. I'm now working at 18% Grey, a professional photography agency headed by Amean J. I like doing a variety of projects ranging from ramp photography at fashion weeks to documenting Sikh festivals in the Punjab."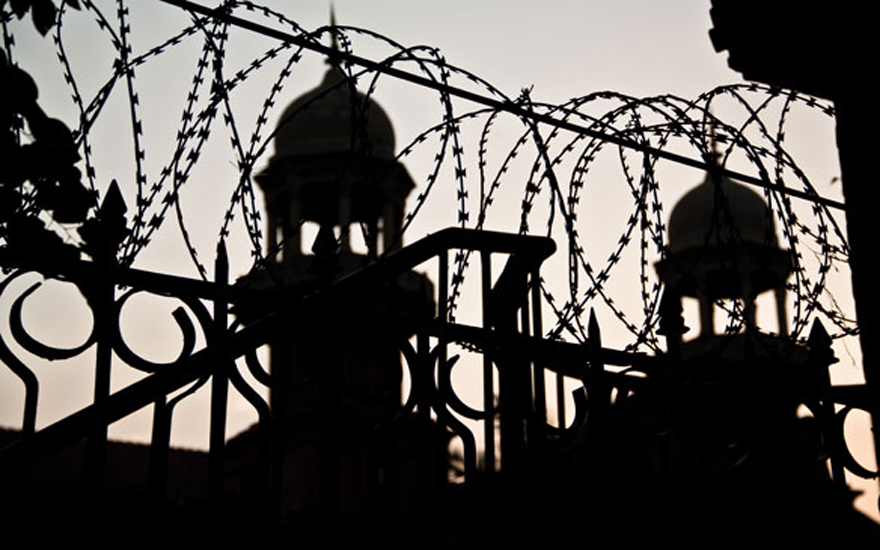 Mohammad Hassaan Akram  Lahore
"I took this photograph of Lahore High Court while walking down Mall Road. I saw this view and the first thing that occurred to me was how it signified that justice is either held captive or is too heavily guarded from the common man. I wanted to show what a concerned Pakistani like me feels about the system. The silhouette gives the image a dramatic effect and I have always fallen for lights and shadows and the drama they create.  I didn't study photography formally but I used online resources to develop my skills. It took me a long time to start off with photography but it has helped me see everything around me in greater depth and better appreciate God's creations."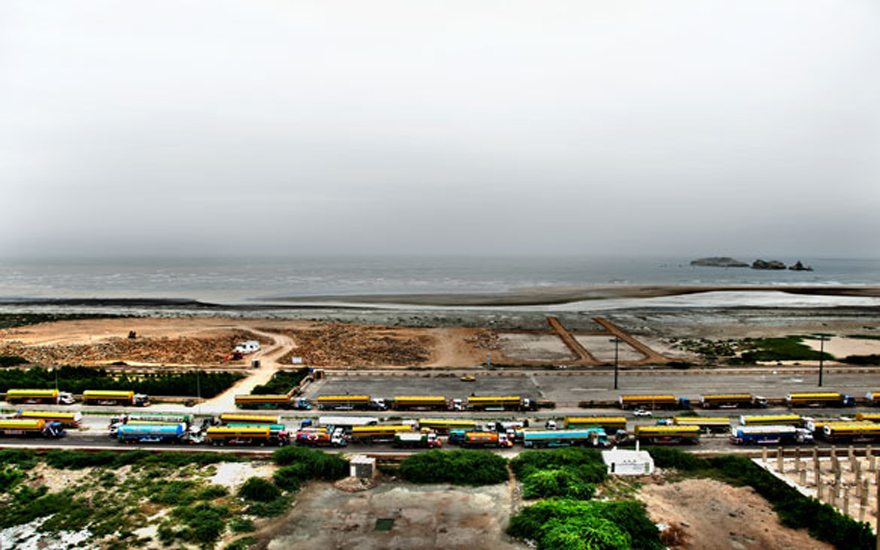 Khaula Jamil  Karachi/New York City
"I took this photograph on a visit to Karachi earlier this year. Although it was a view I had lived with for over a decade, it suddenly seemed completely new. Having studied the works of photographers like Andreas Gursky and John Davies at the Parsons School of Design in New York City, the destructive beauty of the industrialised landscape outside my window became much clearer to me. This photograph is very symbolic. The sea, the development and the tankers, all represent the ever evolving and extremely rapid changes within this vibrant city where, some things — despite all the madness — remain a constant. The photograph has a dispassionate quality since I had to step out of my comfort zone. Somehow, looking at a stranger in the eye and photographing them comes more naturally to me than the seemingly less challenging task of capturing a humanless landscape."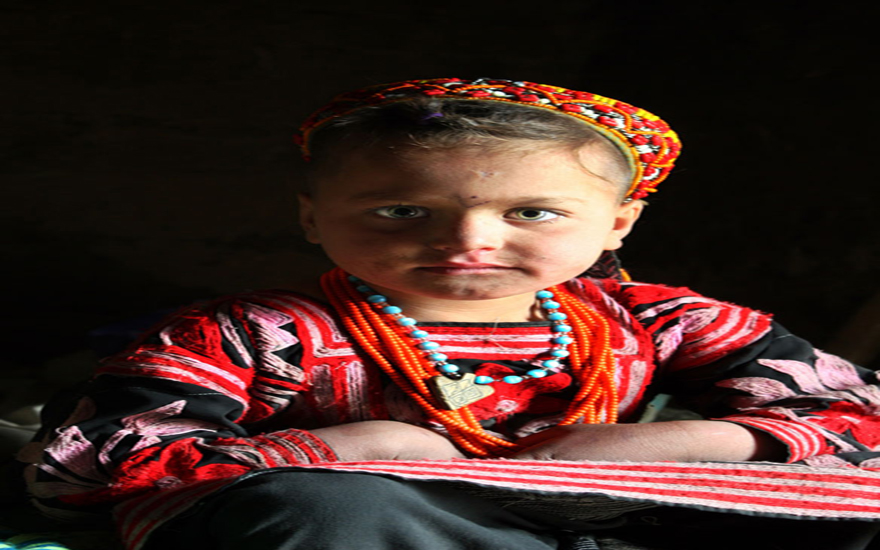 Imran Schah  Chitral/Peshawar
"This photograph is of a Kalash girl from the tribes of Hindukush and she belongs to the pagan community that lives in the three valleys of Chitral. I have very good relations with Kalash families and both this girl and her family know me very well.
I completed my education as an associate engineer from Lahore but then I joined the tourism industry in 1999. I started photography in 2006 and my learning is still in progress."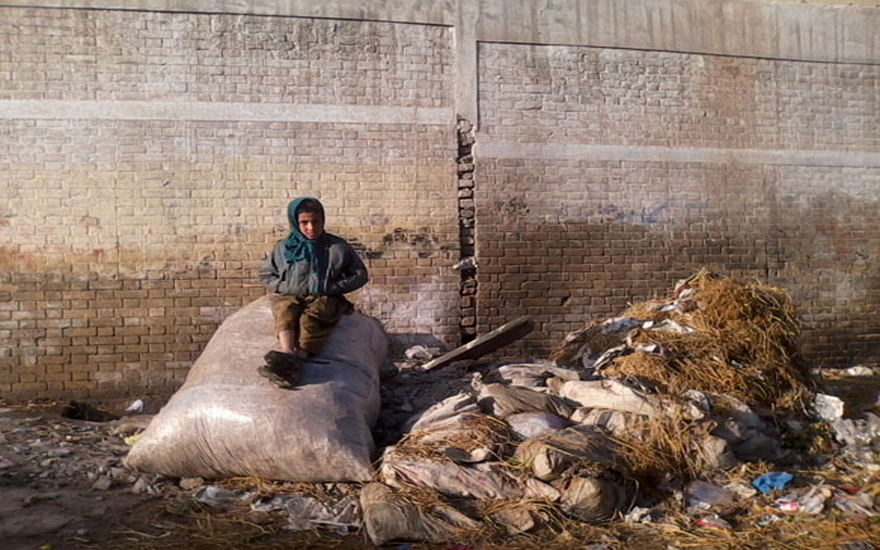 Din Muhammad Watanpaal      Quetta
"This photograph is of Umer, a nine-year-old boy who supports his family by collecting garbage from the dumps since his father is ill and cannot get a job.  He has a younger brother who sells rice and beans in the township and two older sisters who are not allowed to work because of tribal traditions. It is really unfortunate that young children are being deprived of education and that the government just turns a blind eye towards them. It is also ironic that such things are happening when the ruling political party's slogan is "Roti, Kapra aur Makaan..."
I have been a photojournalist since 2005 and have worked for many Quetta-based newspapers including theDaily Mashriq. I am a strong advocate of freedom of press and  am a board member of the Young Journalists Development Network of Pakistan."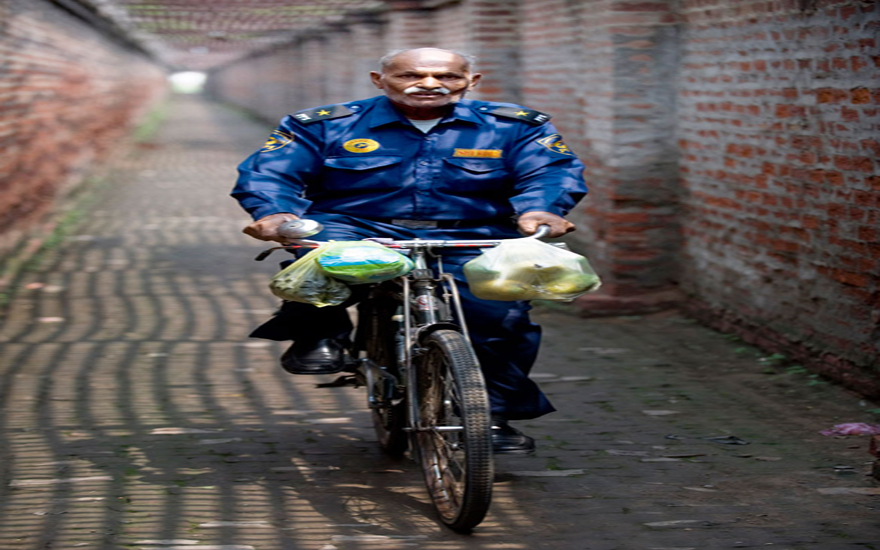 Saad Sarfraz Sheikh  Faisalabad
"This photograph was taken during the summers in Mughalpura, Lahore on July 17, 2011. An old watchman cycles down the ancient pathway to the tomb of Ali Mardan, a prominent Kurdish architect who designed the Shalimar Gardens, Lahore Canal and the Taj Mahal. Greenery creeps through the colonial bricks and light filters through the iron lattice, casting shadows on the passersby. This unsuspecting watchman is on his way to his work, armed with mangoes as well as some goodies for teatime.
This happens to be my favourite location in Lahore for photography because it allows me to flirt with the diffused light rays as they fall upon different subjects.  I am an amateur photographer from Faisalabad and am currently studying for my masters in global journalism at the University of Sheffield, South Yorkshire."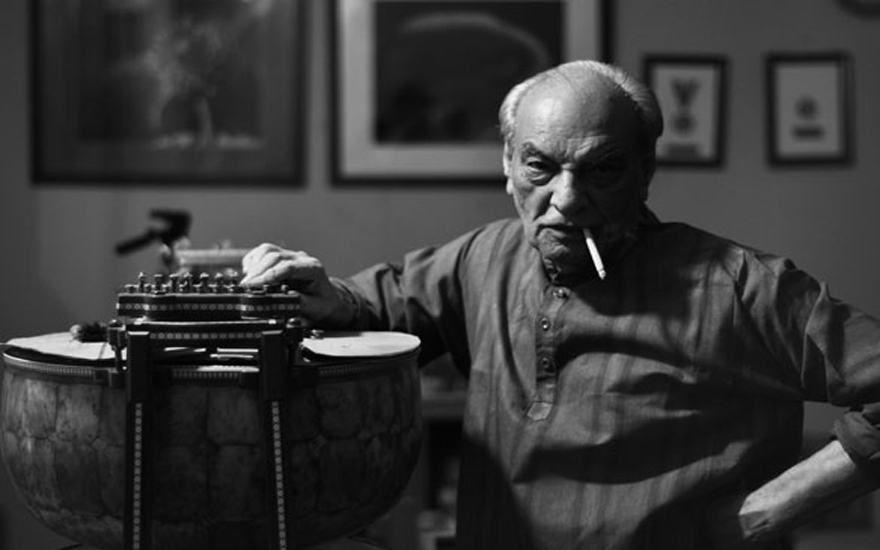 Mobeen Ansari  Rawalpindi/Islamabad
"I first met Raza Kazim a few years back when his grandsons Ali Noor and Ali Hamza of the band Noori introduced me to him. Although Raza sahib is better known as a lawyer, activist and inventor of the Saagar Veena instrument, few people are familiar with his brilliant photography. At that time I was experimenting with manual cameras and the Noori brothers took me to meet him. I showed him my portfolio and he told me, 'Mobeen, I envy you. You work brilliantly with colours' to which I replied, 'No, I envy you for such rich black-and-white photography.' He invited me to come to the Sanjannagar Institute, which he heads, and said, 'You teach me colour photography and I can teach you black-and-white. You become old and I become young!' I must say that in addition to all the amazing things he does, he makes a great model too! He knew exactly what kind of portrait I wanted and was very patient."
This feature was originally published in the Annual 2012 issue of Newsline under the headline "Behind the Lens."
Zehra Nabi is a graduate student in The Writing Seminars at the Johns Hopkins University. She previously worked at Newsline and The Express Tribune.