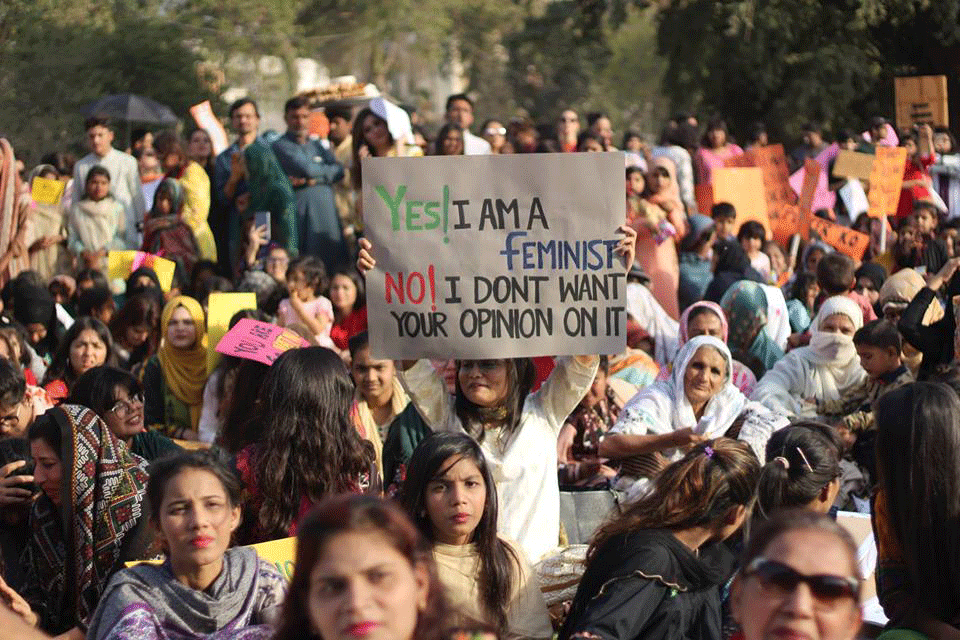 In 2018 it was one poster saying "khud khana garam karlo." This year the number was much bigger. And evidently, there is nothing that ruffles the average Pakistani man's feathers like a strongly worded placard forcing him to reflect on the privilege he considers his right by gender. 
On International Women's Day last month, scores of women marched across the country, and in doing so rattled all the self-proclaimed custodians of Pakistani culture; resultantly, we've entered a bizarre timeline where parliamentarian Aamir Liaquat Hussain and feminist icon Kishwar Naheed hold the same opinion on how women should behave in public spaces. But publicly opposing the Aurat March was clearly not enough, something more had to be done. And so the Khyber Pakhtunkhwa (KP) Assembly took the country's collective rage a step further and unanimously declared the march "shameful, and un-Islamic." 
What is not shameful to the KP Assembly, or Aamir Liaquat Hussain, or Orya Maqbool Jan – who was visibly disturbed with a poster that said "d*** pics apne pass rakho" is the sad state of women's rights in Pakistan. What is not shameful is Dr Manzoor Ahmad Mengal's response to a placard that read, "mera jism, meri marzi," since the cleric seems to be under the impression that this extends him the right to sexually assault another person because apparently, "men's body, men's choice." It clearly does not go against any cultural sensibilities that Pakistan has been declared the fourth worst country – in a research conducted by the Georgetown Institute for Women, Peace and Security  – in the world for women, but if the same women mobilise to demand their rights as equal citizens of the state, all hell breaks loose.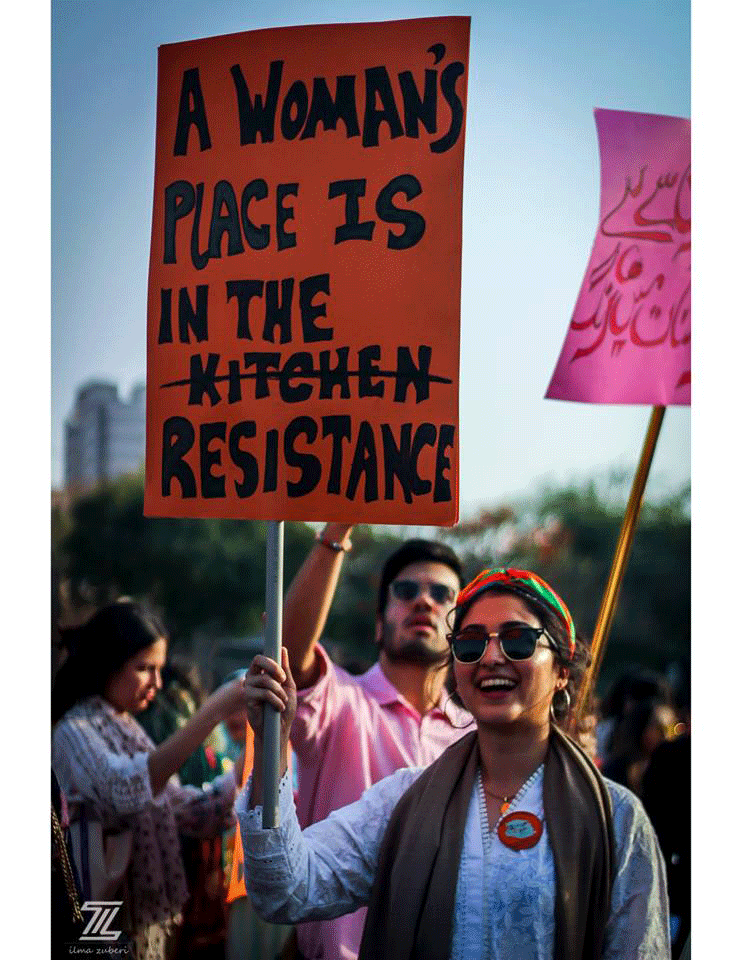 For the male collective calling a placard 'vulgar' takes much less time than to invest the emotional labour required to correct the systemic injustice it highlights, or perhaps it demonstrates the complete lack of will to do so. That, is essentially, why trans activist Kami Sid holding a sign that read, "Khana garam kardungi, bistar khud garam karlo," was met with possibly the strongest of reactions, but the mountains of suffering that stood behind it went unnoticed. Trans women may be one of the most marginalised segments of Pakistani society. Often they are forced into sexual labour, humiliated publicly – as is seen in various videos that have gone viral on social media – and denied access to basic rights. For the most part, they are considered nothing more than 'vulgar' women looking for attention. After all, women are socialised to be demure, to be subservient; they shouldn't demand, always ask, and when these requests don't bear fruit, they are expected to suffer in silence. 
On March 25, 2019, a man from the Chunian village in Kasur district strangled his divorced sister in the name of honour. That piece of information was relegated to a small snippet in the newspapers – just more passing news. But, what did anger people was a picture of three accomplished women holding up a placard that read, "Divorced and happy." 
More than 78 per cent of Pakistani women do not have the means to hygienically manage their menstrual cycle, leading to various infections and diseases. Millions of girls in the country and around the globe drop out of school as a result of 'period poverty' – the lack of access to sanitary products due to financial constraints. But, what strikes many as shocking and uncomfortable is a young woman's audacity to display menstrual hygiene products on a placard. This includes actor Shaan Shahid who tweeted that no brother could see such a poster in his sister's hands.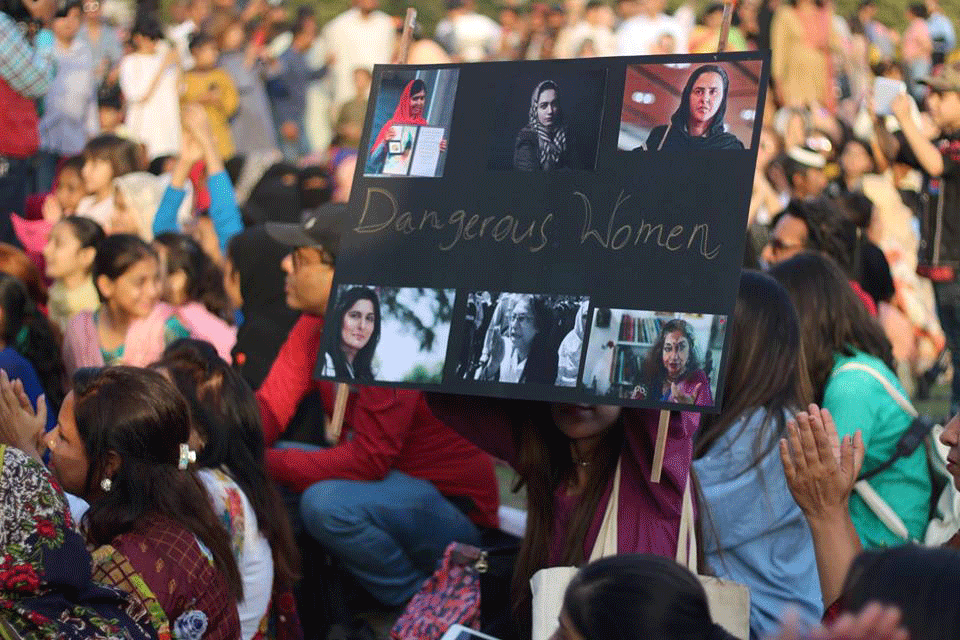 Over the last few weeks, Aurat March organisers and attendees have engaged with critics on social media and on national television, in public and in private spaces. They have been asked to explain their stance, pressurised to acknowledge that some placards crossed a moral line, to affirm the idea that women must be polite even as they demand justice and equality. However, what has not – but should have – happened as a result of the march is societal introspection: men and women of privilege taking a moment to understand the weight these 'uncomfortable' posters carry, the realities they depict, and the very real suffering they represent.
A journalism graduate, Zoha's core areas of interest include human and gender rights issues, alongside which she also writes about gender representation in the media and its impact on society.
Next