A short film on transgenders that dares to be different.
Life, in general, is challenging for transgenders, but in a country like Pakistan, it is a life-threatening existence. Hammad Rizvi, a US-based Pakistani writer/director, has crafted a touching 15-minute story, Rani, fusing two socially taboo subjects – transgenders who face innumerable problems and infants who are abandoned by mothers who cannot fend for them. A US-Pakistani collaboration, Rani has been making waves ever since it was first screened.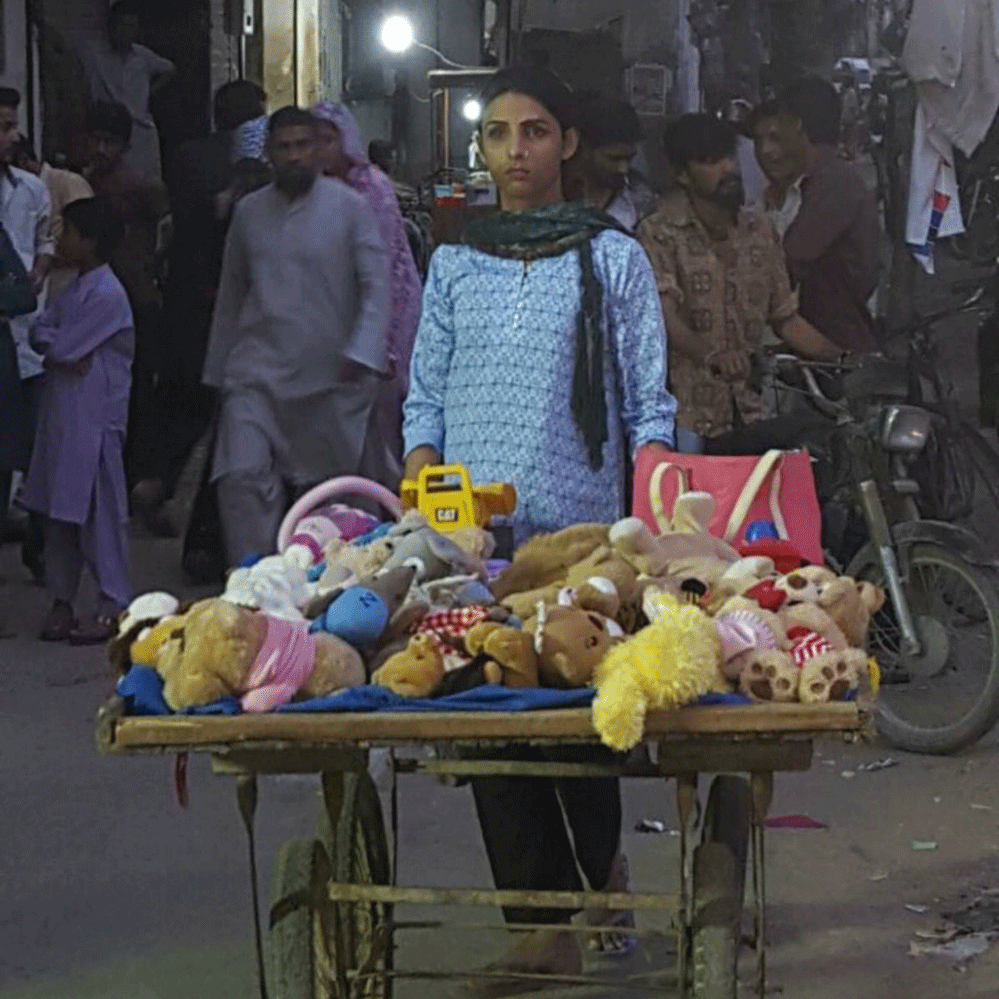 Its story revolves around Rani, a young female transgender dwelling in a low-income area, portrayed by Kami Sid. She earns her daily bread by selling toys from a pushcart and earnings are not easily forthcoming. Children who fancy her toys don't shrink away from her, but their mothers do, snatching any toy their child may have picked from Rani's cart only to return them. But Rani is determined not to resort to the more lucrative means of earning income that are associated with her gender.  
On a late evening, while going about her business, the cries of a baby attract Rani's attention. She discovers an infant in a crib intended for abandoned babies outside an NGO. Overcome by maternal instincts, she picks up the child and runs home with it, despite suffering guilt pangs.
Rani is determined to raise the child as her own. However, Neela Apa,  played by another transgender, Hina Pathani – a friend with whom Rani shares a home – tells Rani that in the intolerant society they live in, her decision would make their lives even more unbearable, especially when people start questioning where the child came from. But Rani remains resolute, until she is confronted with a few ugly realities.
For a short film, Rani delivers its message in volumes – that society should be more accepting of transgenders and make them a part of the larger community, thus allowing them to lead respectable lives. Produced by Akbar Allana at GrayScale and Rizvilia Productions, the film was shot on the streets of Karachi. Filmmaker Hammad Rizvi revealed that his inspiration came from watching children begging alongside transwomen at traffic signals – and that's what led him to make a significant connection between the two. 
As a female transgender, Kami Sid was best suited for the lead role, shedding light on the day-to-day struggles faced by transgenders. She is a rare success story in herself having broken barriers as an activist, as a model, and now as an actress with an impressive performance in her debut film, Rani. The film premiered for the first time in Pakistan at the 10th Karachi Literature Festival in March.  Speaking about her experience at the screening of the film,  Kami said, "Through this film, I realised how difficult it is raising a child and I am sure all the mothers in the audience can identify with it. So, this film is not only for the transgender community, but also for single mothers who face difficulties."
The film was first screened at the NBC Universal Film Festival in Los Angeles last year, where director Rizvi won the Outstanding Writer Award. It also won the Fox Inclusion Award at Outfest LA and has been screened at numerous other festivals, including the Newport Beach Film Festival, the Rhode Island International Film Festival, the New York Asian American Film Festival and the Tasveer South Asian Film Festival in Seattle. In December last year, the short film won the Lesbisch Schwule Filmtage Hamburg International Queer Film Festival Award in Germany. Rani is set for screening at the Caamfest (Centre for Asian American Media), the US's largest showcase for new Asian-American and Asian films in San Francisco, on May 15.
The writer is working with the Newsline as Assistant Editor, she is a documentary filmmaker and activist.
Next