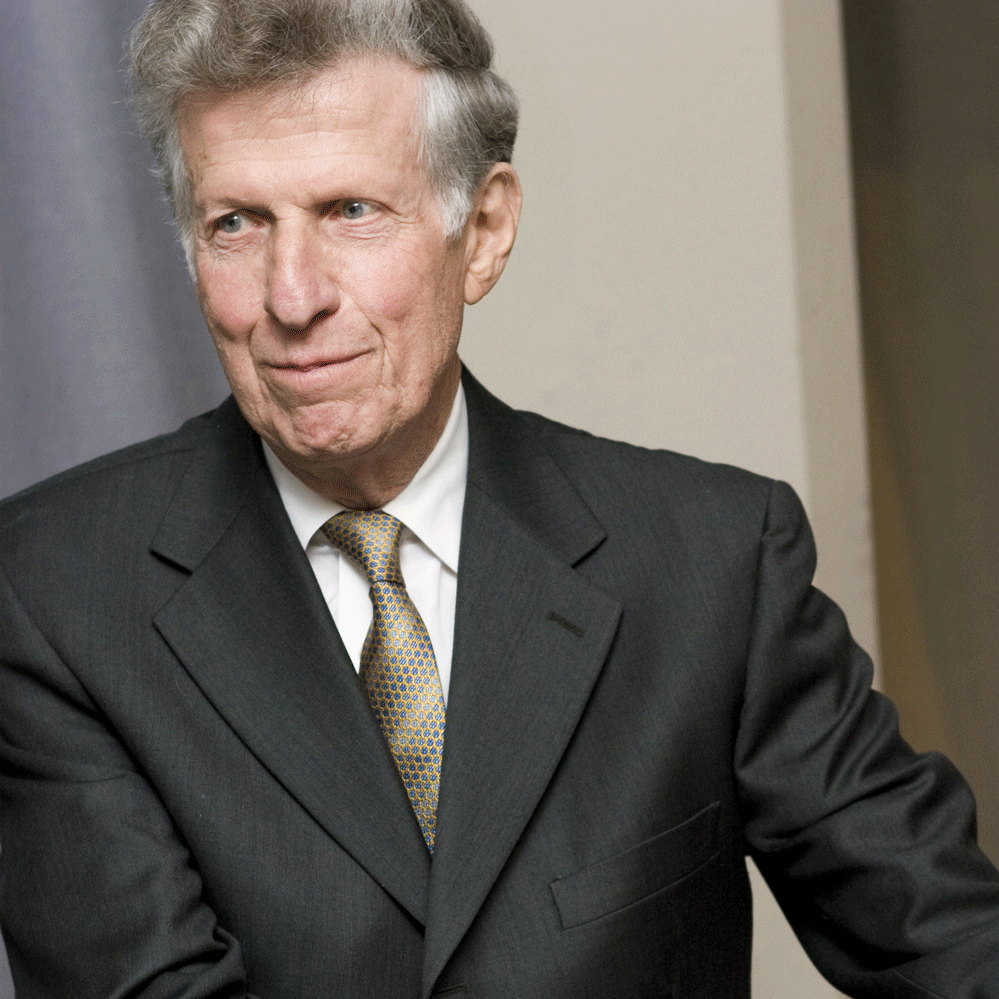 Stanley's passing on February 19, has been a great personal loss for me as a friend.  We met several times during his visits to Pakistan and remained in touch over email for several decades. In every email to me during the last few years, he would say how much he wished to visit Pakistan but could not do so for health reasons. It seemed to me that Pakistan was always foremost in his thoughts.  
Professor Wolpert was a great scholar and historian but he was also a humanitarian. This is evident from his numerous books on Partition and South Asian and British leaders. His biography, Jinnah of Pakistan, is regarded as the best book on Jinnah and is among the most widely quoted and cited biographies on the Quaid. 
He wrote over a dozen historical non-fiction books and four novels, including Nine Hours to Rama, a racy thriller about Gandhi's assassin Nathuram Godse, which came out in 1962, the same year that his non-fiction book and dissertation Tilak and Gokhale was published. Nine Hours to Rama was made into a film in 1963.
Wolpert was born on December 23, 1927 in Brooklyn, New York, where he obtained his schooling and higher education. He trained to be a marine engineer and went to India for the first time in February 1948 as an engineer. There he witnessed the outpouring of grief over the assassination of Gandhi and was so overcome that he decided to give up his career as a marine engineer and became a historian. He studied Indian history and went on to do his PhD in the subject from the University of Pennsylvania. In 1959 he joined the University of California, Los Angeles (UCLA) as a lecturer, and was subsequently made a professor emeritus of history at the institution, where he remained till 2002. He married Dorothy Guberman, his class fellow at City College of New York, in 1953. They have two sons and three grandchildren.  He died at the home of his son, Adam, in California. 
I heard of his book, Jinnah of Pakistan, soon after it was published in the US in 1984, during the regime of General Zia-ul-Haq.  The book was not available in Pakistan as the general's government was prepared to allow its publication in Pakistan, and even buy large quantities of it, only on the condition that the book was edited slightly before publication. Stanley Wolpert's consent to this editing would have meant large sales, and consequently abundant royalties for the author. However, his sense of integrity and scholarship would not allow it and the book, a seminal work of its creator on the founder of Pakistan, remained unavailable in Pakistan until 1989. 
When I became head of Oxford University Press (OUP) in 1988, a week before Zia died in the air crash, my first act was to try and make Jinnah of Pakistan available in Pakistan. I was able to publish it in its entirety in 1989. Thus began my friendship with Stanley, who insisted I call him by his first name. The book sold well and interest in it has been sustained over three decades, with almost 30 impressions. Soon after the original English edition, I published an Urdu translation of Jinnah of Pakistan, again in its entirety, and later his books Zulfi Bhutto of Pakistan: His Life and Times (1993), and The Shameful Flight: The Last Years of the British Empire in India (2006). 
Stanley's biographies of Bhutto and Nehru were not supported by their families, and Nehru's biography did not do well in India as it contained explicit and psychoanalytic accounts of the various influences on his life, including his time as a student at the English public school, Harrow.
I accompanied Stanley when he was invited to meet General (R) Pervez Musharraf when he was president. The meeting took place at the Sindh Governor's House. Musharraf and Wolpert discussed the possibility of his writing a biography of Musharraf. However, it was decided later that this would not be feasible. 
In 2014, Stanley and I discussed the possibility of his writing a biography of Nawaz Sharif. Stanley said he would require access to Sharif's correspondence and diaries, public documents during his years in office, interviews with him, his friends, family and party leaders, as well as with Indian contemporaries such as Vajpayee and other global leaders whom he had met. He thought he would need a year to do all this research and another year to write the book. Sharif sent his warmest regards to Stanley and invited him to visit Pakistan as his guest whenever he wished. Unfortunately, this visit could not take place. Modi had not become PM and Stanley felt there was a possibility then that Sharif could reach a peace agreement with India that would help revive Pakistan's economy. This was under discussion, but then, in 2014, events unfolded that proved a challenge to Sharif and the project could not be pursued.
Wolpert was Patron of the Jinnah Society and attended the launch of its book, The Jinnah Anthology, compiled by Liaquat Merchant and Sharif ul Mujahid. The function was held in Karachi at the Governor's House in 2001, when Muhammad Mian Soomro, now the Federal Minister for Privatisation, was governor. Wolpert contributed an essay to this anthology and wrote the foreword to Quotes from the Quaid, also compiled by Liaquat Merchant and Sharif ul Mujahid.
Stanley Wolpert was an important chronicler of India's and Pakistan's intellectual, political and emotional history, which he wrote with scholarship, personal attachment and commitment. His writings carried credibility and weight and impacted our generation significantly.
Stanley's passing is a loss for Pakistan, as he was a true friend of the country's. But he will live on in the hearts of his many readers through his books.  
The writer is a publisher. She is the current managing director of Oxford University Press (OUP) Pakistan. She is also the founder of the Karachi Literature Festival
Next