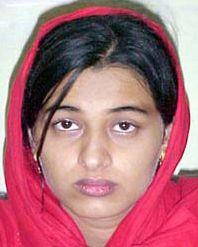 Shaista Almani and Balakh Sher Mahar, a young couple from Ghotki in Sindh, who dared to marry against their families' wishes and reportedly fled the country fearing for their lives, have now been forcibly brought back to Ghotki to face a tribal jirga.
The couple was apparently brought back to Ghotki on October 25 after Ali Gohar Khan Mahar, brother of Chief Minister Ali Mohammad Mahar and sardar of the Mahar tribe, promised the sardar of the Almani tribe that Shaista would be brought back to her family at any cost.
According to reports, Shaista has been handed over to a local sardar, while Balakh Sher Mahar has returned to his village in Ghotki. Following tribal traditions and the jirga justice system, Shaista will remain in the haveli of an impartial sardar, till a grand jirga decides a fitting punishment for marrying without the consent of her family and tribe. In this particular region of upper Sindh, most matters are decided by sardars and tribal lords, rather than the law of the land. The sardars operate with complete impunity and their authority is unquestionable; often even court decisions are flouted.
Shaista and Balakh Sher got married and a court in Karachi ratified their marriage documents, but the Almani sardar was not willing to accept this marriage. "Religion and the courts have their own place, but we have to hand the girl over to her family," says one sardar from Ghotki. Even Chief Minister Ali Mohammad Mahar declared Shaista's and Balakh's marriage against tribal traditions and values. When questioned by a journalist in Sukkur, Mahar said, "The couple did wrong, but the sardars are trying to resolve the matter amicably."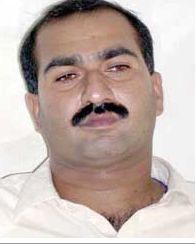 When they appeared in court in the last week of September, Shaista and Balakh Sher openly declared that their lives were under threat. "I have committed no crime. I just got married according to Islamic injunctions, but my life is in danger," said Shaista to reporters. "God will help us, we have done nothing wrong." The couple reportedly left for the UAE in the first week of October after several human rights organisations held demonstrations demanding that the government provide protection to the couple.
Though the furore settled down somewhat after newsreports that the couple had left the country, Shaista's family continued to pressure the Mahar tribe. According to sources, Sardar Ali Gohar Mahar, nazim of district Ghotki, had promised the Almani sardar that Shaista would be brought back in one month. True to his word, Mahar tracked down and brought Shaista back in the stipulated time.
Sources say, Mahar had decided to return Shaista to her tribe from day one, but since the marriage took place in Karachi, where many human rights and women organisations had taken up the cause and since his brother is chief minister, allegedly he himself sent the couple to either Dubai or Islamabad till matters cooled down. Now Sardar Ali Gohar Mahar has fulfilled his promise. The case is a prime example of the ruthless and brutal feudal tradition.
The grand jirga is due to convene in couple of days to decide Shaista's fate. According to reports, Balakh's family has offered two women from the Mahar tribe and 500,000 rupees to the Almani tribe as compensation for allowing Shaista and Balakh to stay married. However, it seems unlikely that this offer will be entertained. According to sources, if the state does not intervene, Shaista will be handed back to the Almani tribe where initially, her safety might be guaranteed. But going by past incidents, Shaista's life will be in jeopardy. Meanwhile, as far as Balakh is concerned, he can be pardoned against compensation paid to the Almanis.
In a few days, Shaista will face the jirga and perhaps yet another innocent life will be snuffed out.
Next