Cover Story: Judiciary in the Dock
On September 17, lawyers across Pakistan went on strike in condemnation of the controversial amateur film on the life of the Holy Prophet (PBUH). They must have felt that their message wasn't conveyed strongly enough because just two days later, nearly 300 lawyers forced their way into the diplomatic enclave in Islamabad in an attempt to reach the US Consulate, burning effigies and flags in protest of the film along the way.
Prior to that, the Lahore Bar Association observed a strike over the factory fires in Karachi and Lahore; lawyers in Multan went on strike over the collapse of chambers in Jampur, and the District Bar Rawalpindi organised a strike against a press conference by Senator Faisal Raza Abidi. Lawyers have also gone on strike over the appointment of Raja Pervaiz Ashraf as Prime Minister, the restoration of NATO supplies by the Pakistani government and the lack of security arrangements in the courts. They have gone on strike over the murders, and attempted murders, of members of the legal community, and in one case have also gone on strike when a fellow lawyer died of natural causes. This just a compendium of their 'professional' activities this year alone.
Judging by the frequency of such strikes, one would think that there is little legal work lawyers need to tend to in this country — that there are not more than a million cases pending in the courts, that the people of Pakistan, the common people, are not embroiled in a vicious cycle of excessive adjournments, back-breaking expenses as well as intimidation and threats from powerful legal opponents.
Meanwhile, our superior courts are caught in a headlock with the government, trying to corner successive prime ministers — whoever they may be — to write the letter to the Swiss authorities asking them to reopen the case against Zardari, even though he technically enjoys presidential immunity. And when not taking on the government, our courts try to fulfill the duties of the executive, be it fixing the price of sugar in the country or issuing public statements rife with political undertones.
This politicisation of the Pakistani judiciary, already well documented in our dailies and on primetime, has caused concern in the international community as well, with the International Crisis Group President, Justice Arbour, noting that our courts seem to be "intoxicated with (their) own independence." The very courts that once mandated military dictatorships, are now positioning themselves as the democratically-sanctioned saviours of the people and it seems that Pakistan is governed not by the rule of the law, but the rule of the country's judges.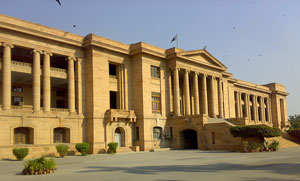 But back to the strikes. In March 2007, a 17-day boycott in protest of the suspension of Chief Justice Iftikhar Muhammad Chaudhry resulted in 28,441 cases being added to the growing backlog of cases. The then Supreme Court Bar Association Vice President, Anwar Hamid Sahibzada, had told reporters that the litigants supported the lawyers' protests. And perhaps they did. But the people who had waited years for their court hearings, or who were languishing in jails on false charges, would unarguably have preferred that their lawyers first attended to their cases before partaking in such highly politicised protests. And even if the protests of 2007 are condoned, considering the significance of the Chief Justice being sacked by Musharraf, the legal community's regular strikes and protests today smack of criminal negligence of their duties and do little to ease the burden of the massive backlog of cases in the country — 1.6 million to be exact.
This pendency of 1.6 million cases exists despite the implementation of the National Judicial Policy in 2009. The policy was adopted by the National Judicial Committee, chaired by Chief Justice Iftikhar Chaudhry himself, in an attempt to dispose of cases in a speedier manner and reduce the backlog in both, the superior as well as subordinate courts. One of the goals of the policy was to put a time frame on civil and criminal cases. Criminal cases were also to be given priority. When the NJP was adopted there were about 1.75 million cases pending in court — a number not much higher than the current figure.
So why is there such a massive backlog of cases? The frequent strikes in the legal community may contribute to the figure, but they certainly aren't the sole cause for the overwhelmingly large pendency of cases.
One of the main reasons for this continued delay in justice is due to the lack of judges in all provinces. According to a figure quoted by the chief justice himself on August 15 at the New Judicial Ceremony, presently there are 177, 87, 102, 103 and 79 judicial officer posts lying vacant in the provinces of Punjab, Sindh, Khyber Pakhtunkhwa, Balochistan and Islamabad Capital Territory respectively. Why is there such a dearth of judges? As with many other of the country's problems, budgetary constraints prove to be one of the major stumbling blocks. The CJ told reporters that currently an additional budget of approximately Rs 16 million, Rs 8 million, Rs 5 million and Rs 1.5 million is needed for the High Courts of Punjab, Sindh, Khyber Pakhtunkhwa and Balochistan respectively. However, he contended, lack of cooperation from the government, has stymied any progress in respect of the situation in the courts.
The scarcity of judges is in sharp contrast to the ever-growing number of lawyers. The problem is, quantity is not matched by quality. Professor of Law and member of the New York Bar Council, Dr Osama Siddiqui explains, "The growth of law colleges in Pakistan has been completely unregulated, and looking from a qualitative standpoint, we have not been able to develop a legal academy."
Civil litigator, Basil Nabi Malik reveals that lawyers remain more interested in lining their own pockets than serving their clients. After all, the longer a case is in court, the loftier the profits. In district courts, since the fee per case can be as low as Rs 300, a lawyer makes his profit on sheer volume alone. Thus, a settlement outside of court is far less lucrative than a 10-year case pending in court.
And this situation is not limited just to the lower courts. The same problem, multiplied thrice over, also exists in the superior courts. Firstly, lawyers use delaying tactics to buy time for their clients and prevent them from being convicted. Secondly, Siddique explains, that many cases that come to court do not belong there to begin with. Elsewhere in the world, pre-trial disclosures have been introduced, which basically means that cases are subjected to scrutiny to see if they merit adjudication. But in Pakistan, since cases are not filtered, anyone can bring any kind of case to court. And once it is formally inducted, it is very hard to throw it out.
"This kind of free for all access does not necessarily mean legal empowerment, it just means you can start a court case very easily. And it creates the opportunity for people to file all kinds of frivolous cases in court, embroil their opponents in endless litigation and use the pressure of the court to leverage outside issues," says Siddique, adding "When that happens, you are automatically giving less time to the more meritorious cases, and simultaneously burdening the courts with a lot of excessive cases." Thirdly, driven purely by monetary motives, Nabi Malik explains that many lawyers only push cases when it is more expedient to do so — i.e. for their well-heeled clients, who are more likely to bring them business in the future.
While concerns regarding lawyers and the judges are at the heart of the issue of pending cases, other factors also come into play. Earlier this year in June, two investigation officers failed to appear in court in Karachi for the hearing of a man accused of keeping unlicensed weapons and explosives. In addition to that, the evidence provided by the prosecution witness, sub-inspector Ashiq Khoso, was not recorded because of missing police files. Since the case could not proceed without evidence, the session court judge directed an order to temporarily freeze the concerned investigation officers' salaries until they came forward in court and produced some evidence.
The poor performance of the police in gathering evidence and the political influence exerted during the investigation stages therefore often results in delayed or tainted justice.
Lawyer Khawaja Ahmed Naveed, who has also served as a judge at the Sindh High Court, points out how newspapers are full of headlines regarding the capture of murderers and criminals by the police, but that it is relatively rare to read an article that states the details of their conviction, acquittal or bail. This lack of follow-up reveals the frequency of intervention in the justice system by mafias and the armed wings of political parties. And even where there is no political intimidation or corruption, there are a host of other problems.
"We live in a kind of society where if I know you well and the police want me to provide evidence about you regarding a crime, I won't, because of the fear of enmity," explains Naveed. He adds that policemen often complain that even if there is a corpse lying in the middle of a busy road, people will quickly depart the scene of the crime, thereby leaving the police without any witnesses to present in court. The inability of the police to provide adequate evidence in courts means that many of the cases get buried, thereby further clogging the judicial system.
It also means that many people are left in jail interminably, while the courts take their time to determine whether they are innocent or guilty. One such case that rose to international prominence was of Mirza Tahir Hussain. A Briton of Pakistani origin, Hussain spent 18 years on death row only to be paroled in November 2006 after international human rights organisations exerted pressure on the courts and Prince Charles himself forwarded a clemency plea to then president Musharraf. Evidently, the phrase "innocent until proven guilty" bears little meaning in Pakistan. But Naveed is wary of generalising all paroled prisoners as innocent.
"There's never smoke without fire. In regard to cases of people who emerge as innocent after 20 years in prison, there must have been sufficient evidence against them initially. But with the passage of time no witnesses must have come forth."
The police system was inherited from the British and has seen few reforms since 1947 — just like our legal system. But at least with the police, efforts have been made to highlight the kind of reforms that should be introduced in the system. When it comes to the judiciary though, it appears that the reforms that have been mandated have been of little help, and that the ones that could be of use meet resistance from the legal community itself.
Justice Naveed explains that when a High Court judge enters the court at 8:30 am sharp, he is presented with 130-160 cases, which he is expected to dispose of that day. However, the judges only remain in court until 1:30 pm, which includes a half-hour break. In order to adjudicate all those cases within that time frame, a judge would have to spend approximately two minutes per case. Needless to say, this does not — and certainly should not — happen. In reality what happens is that a judge will hear around 40 cases, while the majority of litigants and lawyers return home empty-handed.
"We need to change the system itself," contends Naveed. He suggests that the courts' administrative authorities turn to students from Pakistan's top education institutions and ask them to help create a computerised system of fixing court dates.
"They can plan it in a way that on a typical day only four or five cases are fixed before a judge and he will have to proceed with those cases that day. No lawyer will seek adjournment, and if the lawyer is sick the onus will be on the litigant to find an alternative lawyer. Will things speed up? No. In fact, it may cause more pendency. But if you have 14 judges and each disposes 4-5 cases then you will have at least 70 cases disposed of in a single day."
And if the courts do follow this strategy, it would prevent the waste of time and manpower involved in litigants and their lawyers making regular and fruitless visits to court.
"If the legal system is computerised, then when I file my case today I will be told exactly when my hearing will take place. It may be a three years from now, but on that day, I will have to be at court with my lawyer, my case will be heard and by the evening I will have my judgment," says Naveed.
But, according to him, the judges themselves resist such reforms because it would result in a transparent system of justice. "In a computerised set-up, I wouldn't be able to have my case 'fixed' early. In the current system, a judge has more power because 140 cases are before him and everybody is looking up to him. But if the system is changed, then the judges will be like robots who will have to do justice to the four or five cases they are handed everyday."
And it's not just the judges who benefit from the current system. Nabi Malik points out that many lawyers, by greasing a few palms along the way, often manipulate the roster system so that their cases are fixed before judges who are inclined to be more favourable towards them.
"This is not to say that the judges are corrupt and they are being bribed for a favourable hearing," Nabi Malik clarifies. "It is about what is known in lawyer-speak as 'face value.'"
With both the lawyers and judges comfortably set in their ways in the current system, it seems unlikely that they would push for a more transparent system.
All this notwithstanding, however, there are other reforms that, if implemented, could significantly reduce the burden on the courts. As mentioned earlier, many of the cases do not merit being in the courts in the first place. If outside-court mechanisms were in place to handle such cases, or even if the judges used their powers to penalise lawyers for bringing them in, it would ease the burden of the courts. According to Siddique, around 10-15% of cases in the courts pertain to rent disputes, which have no constitutional or human rights dimension to them. Out-of-court authorities, he believes, could easily settle these disputes. When Khawaja Naveed served as the High Court judge in Sindh, he created a formula for dealing with rent disputes. In residential cases he gave the tenants a year to vacate the premises so that they had time to raise funds for a new lease, thereby ensuring that tenants' childrens' academic year would not be disrupted by an overnight shift of residence.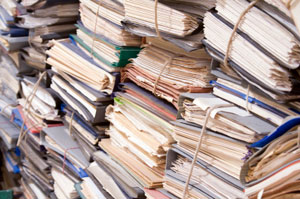 Meanwhile, according to this formula, the rights of the landlord were also protected: the rent controller would issue a writ of possession without notice to the tenant on the date of default. This also included monthly rent and utility payments and assistance from the police in vacating the premises. For business-related rent disputes, Naveed gave the tenants two years to vacate, so that they had sufficient time to mobilise and raise capital. Through the use of such formulas, he disposed of 350 constitutional petitions of rent within four months, and people even joked that he had emptied the entire rent branch. His actions did invite some criticism and Naveed quotes a young lawyer who said, "Khawaja Sahib nay rent law tabah kar dia hai (Khwaja sahib has destroyed the rent law)."
Had the formulas devised by Naveed been objectionable to the law, the litigants could have appealed to the Supreme Court, but none did.
Another area of reforms that requires serious attention is in regard to the introduction and strengthening of alternate dispute resolution (ADR) mechanisms.
"We are very wary of jirgas, and often rightly so. But there are other dispute resolution systems such as market committees, mohalla committees, biradiris etc. which we can't just cast aside because we see them as problematic. We really need to explore where, under certain regulations, they could be used to resolve certain kinds of disputes," maintains Siddique. Along with his students at LUMS, Siddique conducted a survey in the Lahore High Courts in which he interviewed around 440 litigants. Many of them lived in nearby villages and after legal fees and transport expenses, they couldn't even afford the subsidised food at the court canteen or the five rupee surcharge for using the restroom facilities. Keeping this subset of impoverished, uneducated Pakistanis in mind, Siddique believes that a regulated jirga or 'Lok Idalat system,' which is practiced in India, albeit to mixed reviews, would not only serve speedier justice, but also save the people money and time.
Naveed however, is sceptical of such reform systems. "If these jirgas were of educated people, we would call them arbitration. Arbitration is a good thing since it saves both money and time. But over here, because of lack of education, the jirgas' decisions are appalling. If a man assaults someone's daughter, the jirga will order four men to assault his — these kinds of decisions are very common."
Siddique acknowledges this problem and is very clear that the jirga or panchayats' judgments should not contradict the basic laws and rights provided to the citizens and they would be allowed to only handle certain kinds of disputes. And he believes that even if the jirgas or other grassroot level modes of dispute resolution are reformed, the courts should still be responsible for cases that carry a human rights or constitutional angle.
"These methods of local dispute resolutions already exist, the least one could do is study them to see if they could be salvaged," says Dr Siddique. However, the fact is that even if they are salvaged, the other problem that would emerge is that these jirgas lack executionary powers. So while the formal legal system has the police and other state machinery to help enforce its orders, the jirgas must resort to the feudal lord's henchmen to enforce their judgments.
In any case, the likelihood of regulating local forms of dispute resolution is slim. If the legal community has failed to reform the judiciary in 65 years, there is little hope that they have the resources, or even the desire, to regulate external systems.
What is more disturbing, however, is the fact that the legal community — from the Supreme Court to the lower levels — seems to be too busy to engage in discourse about what reforms should be applied to the country's formal judiciary and how the backlog of cases can be solved.
The lawyers are busy physically attacking reporters, judges or anybody who they perceive as the enemy. They are busy showering rose petals on murderers, as was witnessed in the high-profile Salmaan Taseer assassination case. They are busy going on strikes, even if it means the bail hearing of Rimsha, a Christian child accused of blasphemy, has to be adjourned.
And the justices are even busier. They are busy issuing suo moto notices against actresses for carrying liquor, or ensuring that 'innocent' people like Arsalan Iftikhar, son of the Chief Justice of Pakistan, are delivered speedy justice.
And until the legal community frees itself of all these concerns and finally tires of 'vukla gardi,' (judicial mob activism), maybe then, they will start thinking about how these 1.6 million pending cases, which are increasing by the day, can be resolved.
Case Studies: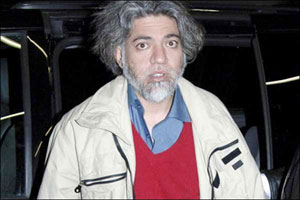 Justice Delayed is Justice Denied. 
On December 17 1988, 18-year-old Mirza Tahir Hussain, a British Pakistani, killed a taxi-driver, Jamshed Khan, in Rawalpindi while allegedly trying to protect himself from sexual assault. Nine months later, after the police allegedly tortured him into confessing, the Session Court found him guilty and sentenced him to death. He appealed the judgment and the case went to the High Court, which revoked the death sentence due to discrepancies in the evidence and ordered a retrial. The case returned to the lower court where he was deemed guilty once again and sentenced to life imprisonment. Hussain once again appealed to the High Court, which acquitted him. By then he had already spent eight years in captivity.
Barely a week after his acquittal, a Federal Shariat Court decided to take up the case since Hussain was also accused of robbing the dead driver and robberies with murder came under the jurisdiction of the Shariat Courts. In 1998, he was found guilty yet again, even though the prosecution failed to provide witnesses in court.
After a total of 18 years in prison, multiple stayed executions and several pleas from human rights activists, Hussain was finally released in 2006. Having spent half his life in prison, Hussain required extensive counselling to help him adjust to life as a free man.
Had Hussain not been a dual (British-Pakistani) national, international organisations may not have petitioned for his release and international agencies such as Amnesty International may not have repeatedly highlighted how the case was jeopardised from the start since the police influenced the witnesses and tampered with evidence. Prince Charles certainly would not have made a clemency plea to then President Musharraf on his behalf and, in all likelihood, Hussain would have been dead by now.
Not all are convinced of Hussain's innocence though. Khan's family believes Hussain did not act in self-defence and in a 2006 interview with Newsline, pointed out contradictions in his testimonies. But regardless of how this case is viewed, whether Hussain was guilty or innocent, the constant retrials and questionable judgements are a glaring example of how our judicial system has failed us. — Zehra Nabi
Waiting For Justice…

Two years ago, 16-year-old Uzma Ayub was kidnapped from her home in Peshawar and repeatedly gang-raped. Nearly a year after her disappearance, the young woman managed to escape her tormentors and worked up the courage to file a case against them. Now the mother of a baby girl —a result of the repeated sexual assaults — Uzma awaits justice that seems perpetually out of reach. Despite the murder of her brother, Alamzeb, just as he left Takht Nusrati Court after a hearing, despite being subjected to a lie detector and DNA test —the results of which remain 'inconclusive' for inexplicable reasons, despite the disposal of the suo moto notice taken by the Peshawar High Court due to 'lack of evidence' — and despite threats from the police deployed for her protection, Uzma remains resilient, even while her case bounces from court to court, with no end to her pain in sight. — Maheen Irfan Ghani
Law and Disorder

Nearly three years ago, Mohammad Imran was murdered in Malir town. The murder was allegedly committed by an acquaintance of the victim (who also happens to be a police constable in Malir), Mohammad Rafiq. The victim's family (a brother-in-law named Shafqat, and a young sister, a young cousin, and an aunt) spoke to Newsline as they waited for yet another hearing at the Sindh High Court.

According to Shafqat, it took nine months for police investigators to submit the alleged murder weapon — a pistol — as evidence, and that too only after the district judge issued an order to the effect. Furthermore, he disclosed, the pistol bore no fingerprints. Then, at several previous hearings, either the defendant's lawyer or their own lawyer did not show up, and it was at one of these hearings, despite the absence of the plaintiff's lawyer, that the district judge presiding over the case demanded that Shafqat present his testimony in court. This, against the backdrop of alleged ongoing harassment of Shafqat and his family members by the accused's police colleagues. Despite the mounting legal fees and endless fruitless trips to the court, Shafqat and his family remain determined to see the alleged killer brought to justice. The question is: Can their resilience outweigh the power of the police? — M.I.G
Overtime on Inside Time

In January 2007, the Sindh High Court directed the provincial government to compensate a prisoner for detaining him in jail for an additional month after his jail term expired. The judge decreed that the prisoner, Abdul Hakeem, should be given Rs 5000 for each day he was unnecessarily and illegally confined.

Hakeem's trial had already been delayed several times because the authorities failed to produce him in court. The court had previously declared that imprisonment is considered illegal if an under-trial prisoner is not produced in court on the day his hearing is fixed. The failure of the police to bring him forward and to then delay his release not only speaks of their negligence in complying with the courts, but also shows how the state authorities themselves seem to disobey the orders of the court.

The Sindh High Court judge took suo moto notice of the instance and ordered the provincial authorities to pay the prisoner at his next hearing. Whether the police finally brought Hakeem to court or paid him the amount determined by the judges is a mystery, since such low-profile cases are often overshadowed in the media by high-profile cases involving powerful politicians and the like.

But Hakeem's case is not at all unusual. Just the year before, in 2006, the Sindh High Court ordered the central prison superintendent and the home department to pay a detainee Niaz Mohammad Rs 420,000 for illegally holding him in jail for nearly three months. According to Mohammad's lawyer, he was arrested without a detention order and the judges on the Sindh High Court bench noted that it was a matter of shame that a man was detained without ever being produced in court.

Thousands of prisoners languish in jails across Pakistan without the benefit of trials, or even detention orders. In such circumstances it makes sense, then, when they say the law is an ass. —Z.N
This article was published in the October issue as the cover story under the headline "Judiciary in the Dock.
Zehra Nabi is a graduate student in The Writing Seminars at the Johns Hopkins University. She previously worked at Newsline and The Express Tribune.
Next