Browsing through antiquarian prints and miniature paintings on ivory from Habib Fida Ali's collection, what struck me about this art from the 1800s was how its genesis in a period of political transition made it the harbinger of a new artistic sensibility. The disparate artistic output of the colonial artists was largely impacted by a system that was radically different to its predecessor, the grand royal ateliers of the Mughals, where production was driven by imperial power and had been shaped by a long and passionate investment in culture.
This art, which is a precursor to the Company School of Painting, marks the beginning of a persistent influence of European aesthetics that was given both legitimacy and opportunity to penetrate societal layers by the colonial powers. European artists in search of adventure and fortune found portrait commissions in the smaller kingdoms that were under the influence of growing British military power. Their paintings popularised new mediums, scale and techniques. Balthazar Solvyens, a Belgian painter was one of them, but his interest veered towards ethnography and he created a corpus of drawings that meticulously document members of Bengali castes. In Habib Fida Ali's collection I found some of his prints and was keen to discover clues to Solvyens' abiding interest, that led to over 400 meticulous renderings.
This was also a period when out-of-job artists from fading fiefdoms were learning skills to survive as bazaar artists. There are accounts of these artists working in the inner city of Lahore around the Wazir Khan Mosque. In Patna and Murshidabad, painters took to painting exquisite Mughal portraits on ivory, an enterprise which was in response to the growing demand for exotic objects from the European visitor. Opportunities grew for artists as these miniatures were further adapted for jewellery, furniture and other items of use. As little capsules of culture, miniature painting for the first time entered homes in the West. Today, these valuable heirlooms often appear at auctions.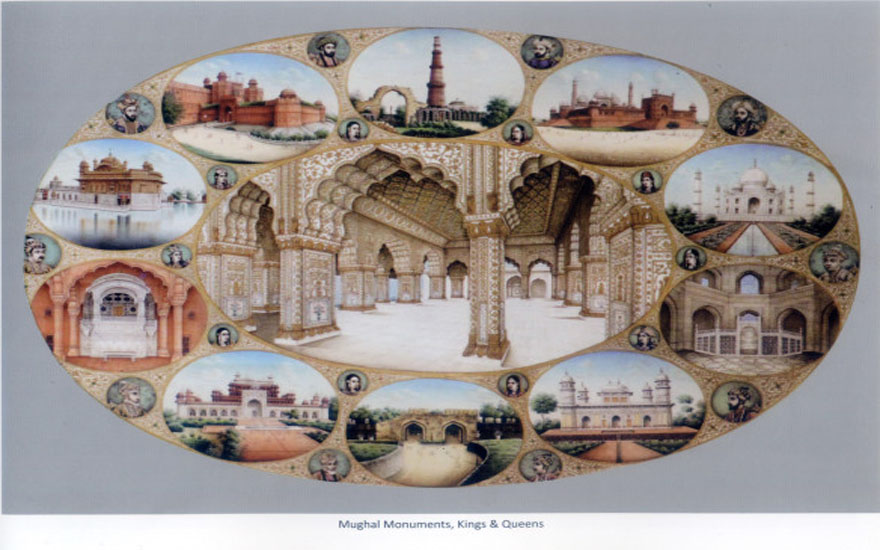 Artists also adapted their skills to documentation. One such vast commission was 'The Jaypoor Portfolio' (Jaipur Portfolio, circa 1800), of drawings that focus on architectural ornamentation and craft techniques. It was a reproduction of detailed patterns that inspired design catalogues like Grammar of Ornament, which to this day remains in print. In art schools, like the Mayo School of Art in Lahore, established by the British in colonial India, these design studies laid the foundation of a craft-based education for the sons of artisans. Eminent artist Aftab Zafar, who joined the Mayo School as a teenager, recalls its uninspiring craft-based curriculum from the 1940s and later left it with his mentor, Sheikh Ahmed, to become an artist in Karachi.
It's ironic how in the late 1980s and early 1990s, when the Miniature Art Studio was revived at this very Institution under the pedagogy of Zahoorul Akhlaq, the man who has been called a cerebral artist, miniature art underwent yet another transformation. Zahoor, who had studied Mughal and provincial albums of miniature painting in major world collections, had come to the conclusion that there were new meanings waiting to be revealed to artists willing to look beyond the surface. The dynamism in the apparently static work created through various devises intrigued Zahoor. He wanted to bring it into the discussion to energise the then moribund practice of miniature painting. Using skills as a liberating force rather than a burden, Zahoor encouraged a new generation of artists to cast a fresh gaze on their aesthetic tradition. Zahoor's own art investigated symbolic elements from Islamic design, and the Three Riders miniature painting from the Mughal period was a work he repeatedly painted as if to unlock some painterly code through these multiple renderings. Zahoor invoked an intellectual enquiry and challenged its stultifying purism. The innovative energy his pedagogy released can be seen in the work of world-recognised artists like Shahzia Sikander, Imran Qureshi, Aisha Khalid, Nusra Latif Qureshi, Hamra Abbas and Khadim Ali, who have all brought a highly individualised interpretation to miniature art.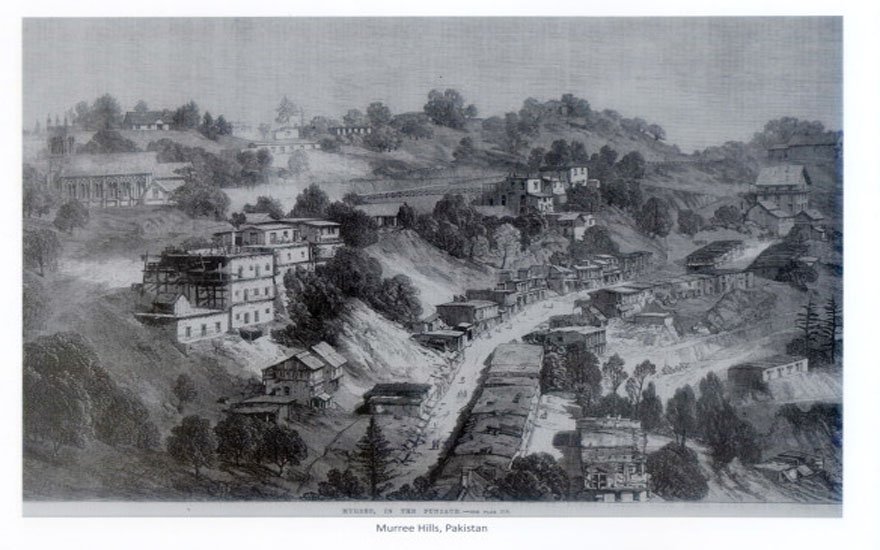 Habib Fida Ali's collection of the 1800s' colonial art, when it is put on display at Chawkandi Art in January 2016, will, I hope, be explored as a window that opens into a less discussed period of our art history when, after the end of regal ateliers, painting took hybrid forms under the impact of colonial patronage. Each of these genres — oil and gouache paintings, lithographs and drawings — has an embedded narrative awaiting visibility.
This article was originally published in Newsline's Annual 2016 issue.
The writer is an art critic and curator. Her work covers art criticism, art history, curatorial projects, art education and art activism. She has been regularly contributing to national and international journals since 80's.
Next