"We have lost the narrative on Jammu and Kashmir."— Abdul Basit Former High Commissioner of Pakistan to India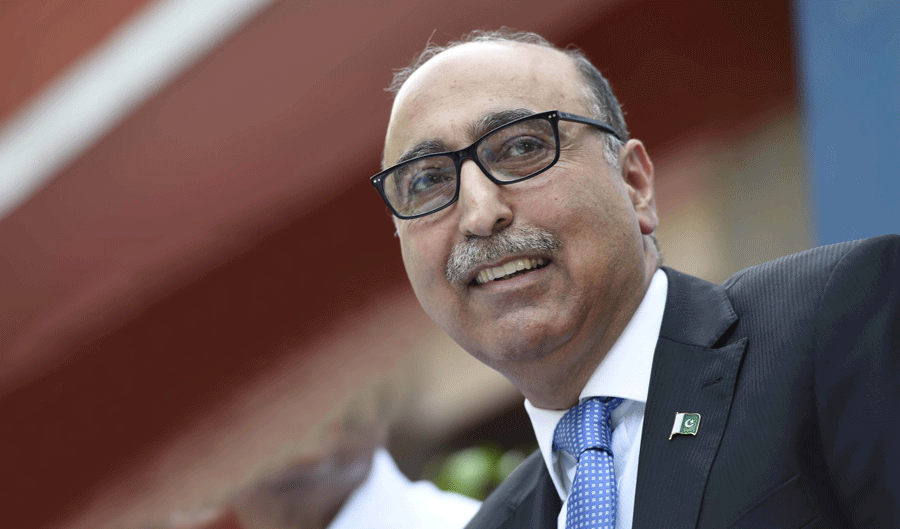 Why do you think India attacked Pakistan?
There is a context to the attack, post-Pulwama. One is domestic politics, i.e. the Indian elections. We say this, and so does the Congress Party.
The second is to present Kashmir through the prism of terror and to isolate Pakistan. Had India given us the dossier earlier, they would not have been able to take the action that they did. Diplomatically it would have been difficult for them. I don't know what the dossier contains but if we look at the old dossiers [they presented], there wasn't much in them either. Some newspaper clippings and circumstantial evidence but no irrefutable evidence as such.
Realistically speaking, do you think there will ever be a resolution of the Kashmir dispute?
I think we will definitely see a resolution of the Kashmir dispute. How it happens…that remains to be seen. The Kashmir valley is totally out of Delhi's control now and there is unrest in other parts of Kashmir as well. Right now the Indian policy is to quell any sort of uprising because mainland India is indifferent to the atrocities being perpetrated in Kashmir. The international community is also more or less insouciant, which is why India has a free hand to continue doing what it is doing in Indian-held Kashmir. However, if India has economic and political aspirations at the global and regional level, I think it is imperative for them to resolve this issue. Without resolving the Kashmir dispute, they will not be able to find much space in the region or in the world. Whether five years down the road or 10, a time will certainly come when the Indians will have do it – whether it will be along the lines of the 4-point formula or the Dixon Report (1950) remains to be seen. But there will be pressure on India to resolve the dispute at some stage.
As an experienced former diplomat, do you think Pakistan was wrong in boycotting the recent OIC meeting?
It beggars belief that the UAE did not talk to us before inviting Sushma Swaraj; I can't digest this. However, if, indeed, the UAE didn't consult us before inviting India, that is even more disquieting for me as a former diplomat… But my personal view is that the Foreign Minister could have abstained from the inaugural session but the rest of the Pakistani delegation should have attended it because we cannot leave this space to India. This has been known as our arena for diplomacy.
How do you view the Indian pilot Abhinandan's release?
I think that was the right thing to do… if it could help with de-escalation. We did this back in 1999 as well. After Kargil, we returned an Indian pilot within 7-8 days. We wouldn't have gotten anything by keeping Abhinandan here. [And] we haven't lost anything by releasing him.
We seem to have lost international support totally because no country condemned the Indian airstrikes.
Unfortunately, we have lost the narrative on Jammu and Kashmir because we did not pay any attention to countering the Indian narrative. Our approach has been half-hearted, which has created a lot of problems for us. I think we should not have condemned the Pulwama attack. If you saw the first statement of the Foreign Office, it said we condemn the violence in Indian-Occupied Kashmir, thus equating it with the state violence by India. We need to be a bit more careful, we cannot condemn what happens in Kashmir. We condemned Pathankot, which is the right thing to do, but not Uri since that was Kashmir. By condemning the attacks in Occupied Kashmir we would be sending out the wrong message. Our narrative is that this is a legitimate freedom struggle. Armed struggle is allowed under the UN Charter and by the UNHCR; in fact, countries are allowed to help such struggles. We have become apologetic over the years. I still believe that our entire focus should be on Jammu and Kashmir. If you look at the statement released after the UFA summit held in Russia in July 10, 2015, we didn't even bring up Jammu and Kashmir. When we talk of a dialogue, it should not be dialogue for the sake of dialogue, but a dialogue to resolve the main issue, which is Jammu and Kashmir. I am glad Prime Minister Khan brought this up in his speech to the joint session of Parliament on Thursday. When this is our state policy, we should stand by it. If we change our policy through consensus then I have no problem with that. This is our principled position. It wasn't terrorism in Pulwama. Anything that happens in IoK isn't terrorism for us, in my opinion.
Are we facing international isolation because of Jaish-e-Mohammed and Lashkar-e-Tayyaba (LeT)?
Adil Dar was not a Pakistani. You can take inspiration from banned organisations. Al-Qaeda is banned, but its operatives are present all over the world. Indians will continue to maintain this pressure on us. Their immediate objective is to get Maulana Masood Azhar. France has moved a proposal that Azhar be placed on the UN's 1267 Sanctions Committee. This will be a face-saver for Modi. China will have to respond by March 12 on this. So far China has exercised its technical hold, so it hasn't happened in the last few years. However, if China uses the Pulwama dossier as a basis, and with our consent doesn't stop its passage, then it will be a face-saver for Modi. I think if we let this happen, heavens will not fall. Our foreign minister said that Masood Azhar is unwell; so if he is indeed ill, we should let the proposal go to the 1267 Sanctions Committee. It does not mean that we are going to hand him over to India or anything. If Hafiz Saeed can live here, why can't he? Jaish-e-Mohammed is already banned, so we should let this happen as well.
Next