With over 500 attendees, which included Pakistan's most notable female powerhouses and influencers, the 10th Ladiesfund Women's Awards (LFA18) for Pakistan 2018 was a veritable success. Held at the Sindh Governor House on October 11, the awards ceremony honoured and celebrated the economic contribution of Pakistani women and the empowerment of women entrepreneurs from across the country.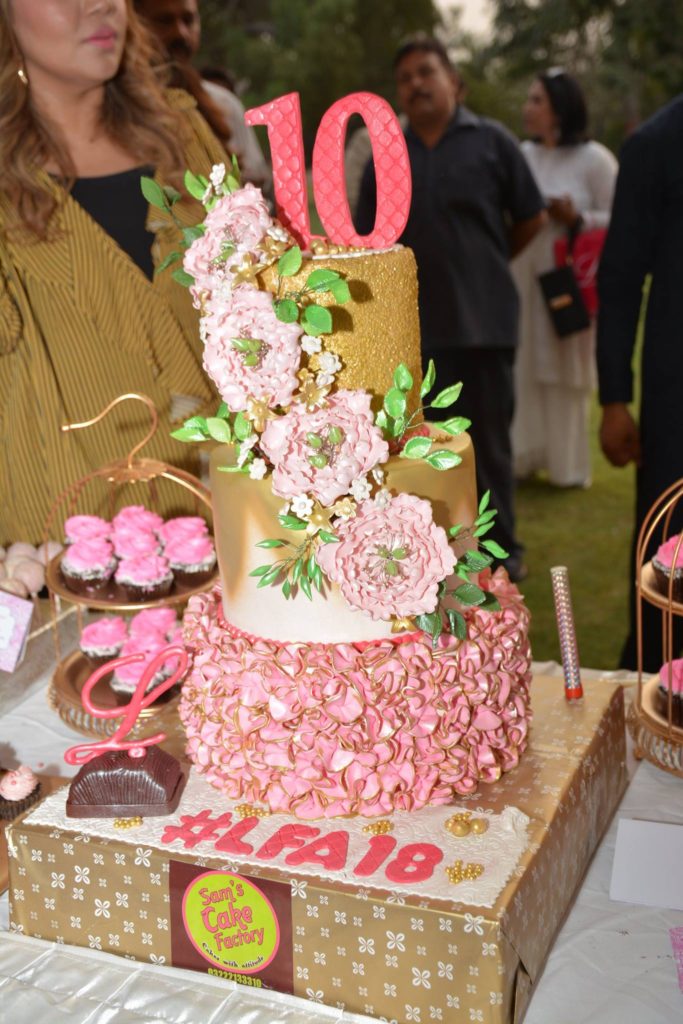 Part of the Dawood Global Foundation, the Ladiesfund was established in 2007 with the aim of promoting financial independence among women, training women entrepreneurs and connecting women professionals through a network which provides national and international resources and work opportunities. Interestingly, all the finalists in the assorted categories were required to be tax-payers. Tax-dodgers were kept out of the race.
Guests were seated among the signature pink and white décor under a white tent. They included the Turkish Consul General Tolga Ucak, the German Consul and Deputy Head Birgit Kuhlmann, hotelier Byram Avari, MQM-P's Khwaja Izhar ul Hassan and PSX Managing Director Richard Morrin.
The chief guest was the Sindh Governor, Imran Ismail, who gave a brief address at the ceremony's commencement: "I appreciate the decade-long efforts of Ladiesfund to encourage and support women entrepreneurs…these efforts are playing a significant role in the upliftment and empowerment of women by providing them financial securities."
The Ladiesfund Lifetime Achievement Award-winners were the Guests of Honour for the evening: Nasreen Mahmud Kasuri, the founder of one of the largest privately-owned education systems, with branches in over eight countries worldwide, and Tina Sani, the exceptionally gifted ghazal singer who has performed all over Pakistan and abroad.
Other winners included "success story" Kareema Juma – she once used to beg to feed herself and her family, and now earns a living from making and selling ceramic jewellery, and has trained seven other families to create the trinkets; Saliha Bibi, a Kalash Valley native who is now an educator; Pakistani Karate champion Nargis Hameedullah; and Pakistan's first crane-operators Faryal Anwar and Umama Saleem.
Special Kids Educationist Fauzia Hussain and The Garage School founder Shabina Mustafa, both received the Angel Award for their work, and the Courage Award was conferred on the late human rights lawyer and social activist Asma Jahangir, post-humously. Ladiesfund also awarded an international fellowship to Syeda Humaira Anwaar for the World Business Dialogue in Germany.
Interestingly, the LFA decided to honour the men too, this year; the first ever Men of Inspiration awards were given to actor Humayun Saeed, artist Amin Gulgee and model Omer Shahzad.
The evening was rounded off with hi-tea, allowing the award-winners and the guests to mingle and enjoy the beautiful lawns of the Governor's House.
Next