"I want to continue reinventing myself" – Ahad Raza Mir
Photos by Daniyal Naqvi 
TV heart-throb Ahad Raza Mir made the "mistake" of signing up with Coke Studio for a cover version of 'Ko Ko Korina,' popular singer Ahmed Rushdi's hit song from the '70s movie Armaan, filmed on then heart-throb Waheed Murad, with Momina Mustehsan. What was intended as a fun exercise turned into a nightmare. The social media ripped into Mir and Mustehsan for "massacring" the legendary song, provoking the duo into reacting virulently. Even a politician or two jumped into the fray. Finally, better sense prevailed.
After striking a conciliatory note on social media, Mir returned to his first love: acting.
Son of Asif Raza Mir, a popular film actor of the 1980s, and grandson of Raza Mir, a pioneer of the Pakistan film industry, Ahad Raza Mir has studied drama at the University of Calgary in Canada, where he lived with his family. He returned to Pakistan in 2017, to pursue a career in theatre and drama.
Mir established himself as a gifted actor by delivering a powerful performance in his first major television serial, Sammi. Subsequently, he propelled himself to the ranks of top Pakistani actors as the no-nonsense Dr. Asfandyar in the spectacularly successful serial, Yaqeen Ka Safar. This was followed by the critically and commercially successful feature film, Parwaaz Hai Junoon, in which he played the role of an air force cadet. Currently, Ahad Raza Mir is shooting for Mohammed Ehteshamuddin's upcoming serial, Aangan, and getting ready to play Hamlet on stage in Canada early next year.
In an exclusive interview with Newsline, the actor speaks to Ally Adnan about his career in show business, his family, the art of acting, his upcoming projects, and a lot more…
 The scions of many showbiz families decide to take up careers in the cinema industry but few, if any, choose to get a formal education in it. You studied acting and have a baccalaureate in drama from the University of Calgary, Canada. Why did you spend time in college instead of just using your family's influence to gain an entry in the world of show business?
There are two reasons.
One, I did not want to use my family's influence to establish myself as an actor. I wanted to hone my skills as a performing artist in school so that my entry in the field would be on merit and not because of my family. 
Two, I take my acting career very seriously and considered it necessary to learn both the art and the craft of acting, properly and formally, at school. I spent many years performing and studying, in high school and in college, to polish my innate acting talent, gain a keen understanding of the performing arts, and grow as an actor, before making the performing arts my professional career. 
How has your education helped your show business career?
My education has given me confidence. It has helped me groom myself as a showbiz professional and as a human being. It has made me knowledgeable and afforded me a certain intellectual acuity that I find invaluable. I studied a lot of acting techniques, styles and methods while at school and employ them – as and when needed – while performing. They constitute an arsenal of tools and tricks, which makes me well-equipped to handle acting challenges.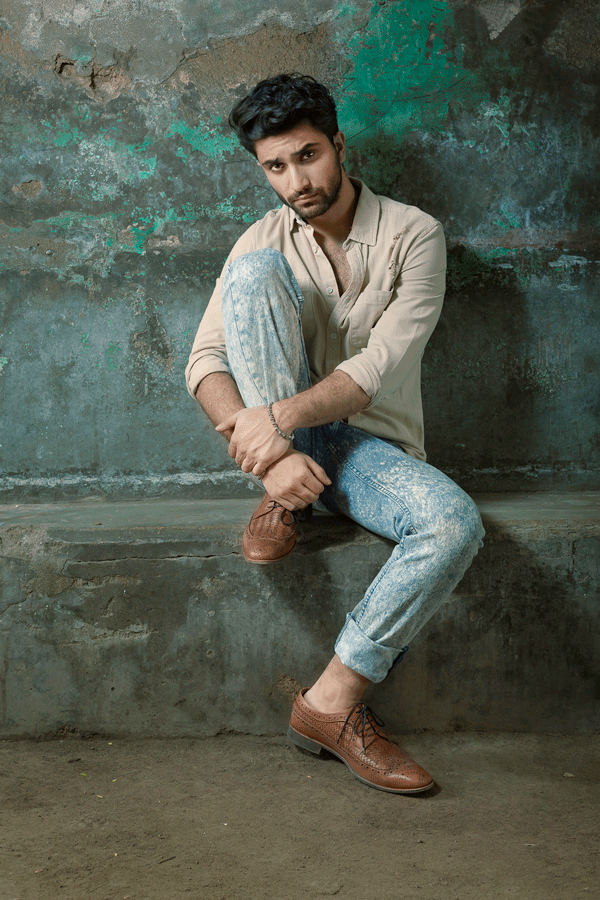 Does it bother you when people say that your family's connections and influence help you as an actor?
The assertion is unfair and patently wrong. I am a professional actor who worked very hard, for very long, to enter the professional world of acting. I never banked on my familial connections and chose to do things the right and honest way. No one – certainly not my father – ever pulled any strings for me. 
What have you taken from your father and grandfather as a show business professional?
Patience. That is the most important attribute that I have inherited from my father and grandfather. If I did not have the patience, I would have joined the industry prematurely and, almost certainly, not done as well as I have. 
Patience is also needed to wait for the right opportunities and to avoid panic when one is not working. Impatient actors often sign on to work in the wrong projects. Most importantly, patience helps one deal with the delays, interruptions and glitches that are part and parcel of working on television and film projects. 
You are currently shooting for a television serial based on Khadija Mastoor's 1962 novel Aangan. What drew you to the project?
The serial was based on an important piece of Urdu literature and set in a period that I found very interesting. Films and television serials based on literary works tend to have a lot more substance, nuance and depth. They also have well-structured stories that unravel effectively on screen. And, they allow actors a lot of room for exploration, interpretation and performance. 
The story of Aangan does not just deal with the partition of British India into two nations; it is, in fact, a study of the partition of family members, of lovers, of cultures, of traditions, and of beliefs. That study is both universal and timeless. It will always be relevant, no matter where and when it is presented.   
You play the very complex role of Jameel in Aangan. He is a poet and a politician struggling to come to terms with the realities of love and responsibility, in politically volatile times. How did you prepare for the role?
Yes, the character of Jameel is very complex and does not lend itself to easy analyses. He uses one set of values when dealing with himself and a totally different one when dealing with others. His reactions to changing circumstances are natural but unpredictable. And there are a lot of contradictions in his character, which, surprisingly, make for a coherent whole. 
I prepared for the role by submitting to it completely and totally – immersing myself in Jameel's person and letting him dictate my actions and behaviour. The key element of my preparation was creating a complete emotional identification with Jameel. Once that was done, I used method acting techniques, borrowing elements from Stanislavsky, Strasberg and Adler, to construct my performance. 
Aangan has a large ensemble cast that includes Abid Ali, Ahsan Khan, Hira Mani, Mawra Hocane and Sajal Ali. How does one stand out amongst the star-studded cast of the serial?
I do not plan to stand out as an actor in Aangan. The story is the star of the television serial. It needs to stand out and not the actors. I would be doing the serial a huge disservice, if I try to upstage its wonderful story and draw attention to the actor Ahad Raza Mir. 
What brings out the best in you as an actor?
I think a talented, committed and dedicated project team – the director, writer, editor, cinematographer, technicians, and everyone – brings out the best in me as an actor.  I absorb and utilise the positive energy a good team brings to the set. I also need a good story and meaningful dialogues to deliver a good performance. Moreover, I need to have a thorough understanding of the character that I am playing. I lose confidence as an actor if I do not fully understand the character that I am playing.
Have any specific actors influenced your style of acting?
My father, for sure. He is a very resourceful actor. I have seen him prepare for roles, get into a character, and unleash the actor in himself. I have learnt a great deal just by observing him work as an actor. 
In Hollywood, I love Daniel Day-Lewis and am amazed by the way he transforms himself on screen and does things that would be impossible for lesser actors. In Bollywood, I admire Ranbir Kapoor because of the flair he has for acting and the individual style that he brings to the vast variety of roles that he undertakes. He is a very talented actor.  
You are one of the producers of the upcoming film Kalasha. What precipitated the move to production?
The writer, director and co-producer of Kalasha is a 21-year-old young man, Farukh Turk. I have always believed that our industry needs talented young people with a lot of energy, new ideas, fresh thoughts, and daring. Turk has all of these and is destined to be a great filmmaker. It was because of Turk that I was attracted to the film. Kalasha tells a wonderful story and will break new ground in Pakistani cinema. I am happy to be a producer of the film. I am involved in virtually all aspects – shooting, editing, colour grading and much else – of Kalasha.
You recently revealed plans to play Hamlet on stage in Toronto next year. Considered to be the supreme test for young thespians, the demanding role is highly coveted by actors. What attracts performers to Hamlet?
The character of the prince of Denmark is a scary one. It is dynamic, it is complex, and it is demanding. It asks for a lot – daring, courage, recklessness, energy, risk-taking, histrionic skills, emotional intelligence – but, at the same time, richly rewards actors who deliver what Hamlet needs. Performing in Hamlet is a rite of passage for all serious actors. One can only arrive as an actor after playing Hamlet on stage. 
The role has been interpreted in different ways by actors from David Garrick to Edmund Kean, Laurence Olivier to John Gielgud, Mark Rylance to Simon Russell Beale, and Jude Law to David Tennant. How do you plan to approach the role?
I plan to make Hamlet relatable. I want to make his mysteriousness and inscrutability attractive. I want to explore his madness. I wish to make my Hamlet a true romantic and a larger-than-life character who is simultaneously enigmatic, intriguing and charming.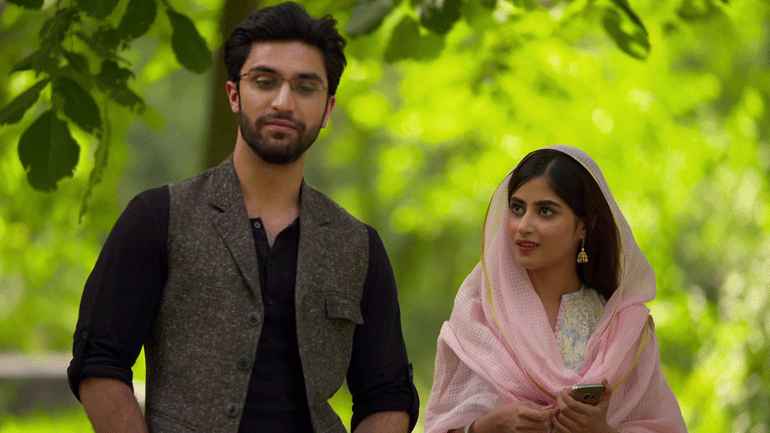 Hamlet does not allow actors to hide behind a disguise, forcing them to lay their souls bare to audiences. Are you worried about putting yourself on the line and opening up to viewers completely?
Yes, I am. It is not easy to lay one's soul bare on stage; it requires courage, bravado and, if you will, audacity. I am both scared and excited at the prospect of playing one of the most important characters in the history of drama. Playing Hamlet is not going to be easy, but I have to do the play. I have started preparing for the role already and, frightened though I certainly am, do look forward to playing the prince on stage. 
Your first feature film, Haseeb Hassan's Parwaaz Hai Junoon, did very well both critically and commercially, even though it was released on the same day as two other major Pakistani films. Did the success of the film surprise you?
Yes, it did surprise me. I am glad that it has done well. I think that giving viewers a choice by releasing three films – Load Wedding, Jawani Phir Nahi Ani 2 and Parwaaz Hai Junoon – simultaneously on Eid was a good idea. It did not hurt any one of the films. 
Your younger brother, Adnan Raza Mir, who is studying filmmaking in Canada, has recently started making waves on social media. Do you know when he plans to join the world of show business?
I believe that he will start making films as soon as he graduates. My baby brother – and he will always be a baby to me – is a very talented young man. I am looking forward to seeing him as a filmmaker. It is a facet of his personality that I do not know much about. I hope that we will get to work together once he is in Pakistan. It will be a lot of fun.
Are you concerned that the intensely competitive nature of the show business industry will result in corrosive sibling rivalry between the two of you?
No, I am not. Thankfully, he wants to be a filmmaker and not an actor. He is better-looking than I am and would have posed serious competition, had he chosen to be an actor.
What do you plan to accomplish, personally and professionally, in your life?
I want to do big things, bring about positive change, break barriers, explore the limits of creativity, and be a part of projects that matter. Also, I want to bring professional theatre to Pakistan. I want to work in international projects. I want to continue reinventing myself. I want to help bring respectability to my profession. And, I want to be happy.
Next