The last year has been a strange one for Pakistani cricket, even by its lofty standards. In March 2009, armed gunmen attacked the Sri Lankan cricket team in Lahore, thereby making complete Pakistan's isolation from international cricket. In classic phoenix-from-the-ashes fashion, the team, favoured by none, lifted the T20 World Championship in London. Sure, no one wanted to play in Pakistan, but at least we had a team that seemed united, determined and, above all else, happy to be on the field. Things were looking up.
Everything unravelled during this winter's tour to Australia but the signs of dysfunction were already present when the team flew Down Under. Younus Khan's captaincy had been called into question, not by astute observers of the game or disinterested bystanders, but by his very own players. Unnamed players, widely believed to be led by Shoaib Malik, started leaking to the press. They claimed Younus was too dictatorial, as if working players had made him the cricketing equivalent of Stalin. Chastened by an unexpected loss to New Zealand in the semi finals of the ICC Champions Trophy, he resigned, and for some unexplained reason which probably had a lot to do with internal politics, was left out of the team.
When the team returned home after losing 10 straight international matches to Australia, everyone knew there would be recriminations. What came as a shock was the severity of the punishments. Mohammed Yousuf and Younus Khan were handed out indefinite bans, Shoaib Malik and Rana Naved one-year bans and Kamran Akmal, Umar Akmal and Shahid Afridi multimillion rupee fines.
The reasons for the fines were obvious: Kamran Akmal reacted petulantly after being dropped from the team. Instead of accepting his demotion he kept insisting he could not be dropped. His younger brother Umar was even more brazen. Despite being on his first international tour, he thought himself so valuable to the team he feigned a back injury in an act of sibling solidarity. And Afridi? Well, he decided to eat a ball.
The PCB never specified what incidents caused such long bans. That hasn't stopped the speculation. Shoaib Malik got a taste of captaincy after the last World Cup and has treated his dismissal as a bitter aftertaste that he can wash out by undermining those who succeeded him. In an interview after the tour, Mohammed Yousuf specifically complained of Malik's politicking as the chief impediment to team unity. Younus and Yousuf are also believed to have been involved in the politics that engulfed the team. In the case of Rana Naved, an allegation of match-fixing has been doing the rounds.
The public may have some idea of what went wrong during the Australian tour, but a bigger question remains unanswered: What has gone wrong with Pakistan cricket and, more importantly, what can be done to fix it?
This is a question that transcends mere individuals so, as tempting as it may be to blame PCB chairman Ejaz Butt and his disastrous reign for all our woes, he is merely a symptom of a problem. The system is designed in a way that encourages the appointment of incompetents and sycophants. The PCB chairman is appointed by the president, no questions asked. In the case of Ejaz Butt, being the cousin of the Defence Minister Chaudhry Ahmed Mukhtar seemed to be as much of a qualification as his knowledge of cricket.
But even knowledge of cricket is not enough of a qualification for a national board chairman. It is far more important that the chairman understand the business of cricket. The head of the board does not exist to select, coach and train the team. There are plenty of appointed men doing just that. The chairman has to ensure the financial health of the board and make sure money is being allocated in the right areas. For that, the head of a successful corporation would be far more suitable than a former cricketer, a bureaucrat or a medical doctor. It is no surprise that Lord MacLaurin, a former CEO of the supermarket chain Tesco, has been the most effective chairman in the last couple of decades, turning around the state and finances of English cricket.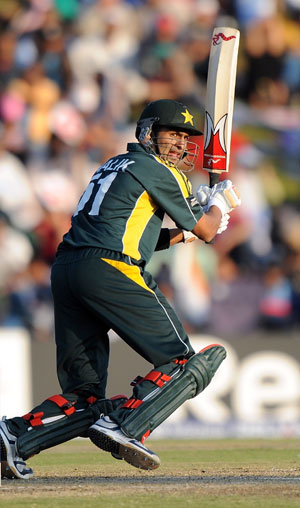 There also needs to be greater accountability of the PCB chairman. The best way to achieve this would be by changing the way the chairman is appointed. Instead of being chosen by the president — a method that ensures minimal accountability — the chairman should be appointed by a vote of regional associations. This would make the process more democratic, force rival candidates to provide competing agendas and allow for the removal of ineffective chairmen.
The regional associations are too impotent right now to be given that kind of power and responsibility. It is time to put into place what Imran Khan has been harping on for the last 30 years: revamp the domestic system. Instead of players representing corporations like PIA and HBL, which hardly encourages loyalty to a cause greater than one's own performance, the main domestic competition in Pakistan should be regional. Players playing for their region will learn team unity and regional cricket will be strengthened.
It should not be forgotten, though, that the corporations provide domestic players with the jobs that allow them to play domestic cricket. The PCB will have to step in and make domestic cricket professional by paying all the players decent wages.
The depoliticisation of cricket is of paramount importance — and removing the president's power of appointment is only the first, small step. The National Assembly and senate subcommittees for sport need to be defanged or done away with altogether. The NA subcommittee, headed by PPP MNA Jamshed Dasti, has been particularly embarrassing. Dasti's love for public speechifying is matched only by his ignorance of how cricket is actually played. When Pakistan were defeated by Australia in the last ball of a match at the Champions Trophy, Dasti thought it appropriate to accuse the team of match-fixing without an iota of evidence. He also didn't realise that matches with predetermined results do not down to the last ball since that leaves too much to chance. You do not want the opposing player to miss the ball when you have come to an arrangement with a bookie who has underworld connections. Dasti had to resign from the National Assembly on March 25 for holding a fake degree but, again, the problem is institutional and does not lie only in one man.
These solutions, however, are for the long-term and will not change Pakistan cricket overnight. For that to happen, there needs to be a sea change in the attitude of the players. One PCB official, speaking off the record, described a conversation he had with the New Zealand coach while the team was touring the country. He says the coach was shocked to see that the Pakistan team's fielding drill lasted only about five minutes, during which time no one was able to catch anything. Fielding has always been Pakistan's biggest liability and was particularly bad Down Under, where the team managed to drop nearly two dozen catches in just five Test matches. Captain Mohammed Yousuf even laughed off our incompetence in the field, saying there was not much a fielding coach could do with a side this incompetent.
The PCB official also had harsh words for Shahid Afridi, who he described as money-obsessed. He said that Afridi was refusing to play Test cricket because he felt all the money was in T20s. According to the official, "The players spend more time talking about their endorsements than cricket."
Dysfunctional though Pakistan cricket is, ultimately we must remember that the only international cricket the team can play is on foreign soil. As such, it is clearly at a disadvantage compared to other teams. With reform there can be some improvement, but Pakistan's isolation from the cricketing world will continue to hurt it for many years to come.


This article is part of a larger report of the health of sports in Pakistan: Game Over
Nadir Hassan is a Pakistan-based journalist and assistant editor at Newsline.
Next