A Lack of Honour

When Australian spinners Shane Warne and Tim May first accused then captain Salim Malik of offering them bribes to throw a Test match in Karachi in 1994, Pakistani supporters greeted them with hoots of derision. The trickle of accusations soon turned into a flood that engulfed the entire team. All of Pakistan's stars of the 1990s, including Wasim Akram, Waqar Younis, Saqlain Mushtaq, Mushtaq Ahmed and Ijaz Ahmed, had their integrity questioned. The adage about smoke and fire was proven true when an inquiry led by Justice Mohammed Qayyum revealed the extent to which the Pakistani cricket team was in the pockets of bookies and the criminal underworld. No Pakistani player ever suffered the consequences of selling their team out — Salim Malik had already retired when he was given a life ban — but the stain on Pakistani cricket will never be wiped off.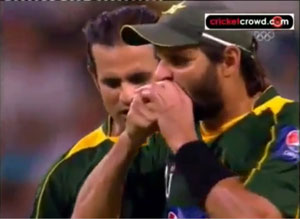 Balls of Fire
At first, we thought it was just sour grapes. England, after being thrashed on their own turf by Pakistan in 1992, claimed Wasim and Waqar could only achieve such prodigious reverse swing by tampering with the ball. Most independent observers rubbished the notion, with Geoff Boycott saying Pakistan would have bowled out England with an orange. But then Imran Khan, for reasons known only to him, decided to reveal that he had used a bottle top to lift the seam in an English domestic game in the 1980s. Then, in 2000, Waqar was given a one-match suspension after he was caught on camera ball-tampering. Suddenly, the accusations didn't seem quite so ridiculous. In 2005, Shahid Afridi proved that Pakistanis can do more than just illegally change the condition of the ball. In a Test against England, Afridi, probably feeling the pitch wasn't doing enough to help the spinners, scuffed up the turf by doing a little pirouette.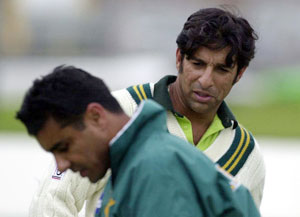 High Times
Wasim Akram was on a high in 1993. He had spearheaded Pakistan's victory in the 1992 World Cup and was rewarded for an excellent tour of England by being made captain. Unfortunately, Wasim, along with newly-minted vice captain Waqar Younis, Mushtaq Ahmed and Aaqib Javed, took the word "high" too literally. The four were caught by policemen smoking a joint at a beach and spent the night in prison.
While one can empathise with cricketers seeking respite from the grind of a foreign tour in the form of marijuana, what Mohammed Asif and Shoaib Akthar did was unforgivable. Just days before the ICC Champions Trophy in 2007, both tested positive for steroids. Although their bans were later overturned for reasons that still don't make sense, Asif managed to get caught again, this time with hashish in his wallet at the Dubai airport. Asif is no longer allowed into the UAE but a year later he was welcomed with open arms back into the Pakistan team.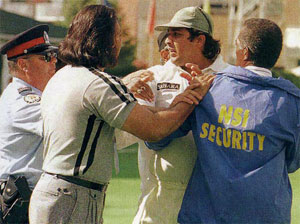 Street Fighting Man
Inzamam-ul-Haq is described by those who know him as a gentle, genial giant. Not a drop of malice can be found in him. Still, on occasion, the demon inside overwhelms him. Most notorious was the incident in Toronto where he finally decided enough is enough. The "aalo" taunt was one that had greeted Inzamam's arrival at the crease many times before. On this occasion he decided to teach the heckler a lesson. The 12th man was summoned to bring a bat, Inzy jumped the boundary, ran into the crowd and proceeded to administer a beating. All he earned for his efforts was a five-match ban and the assurance that he would henceforth be taunted at every match.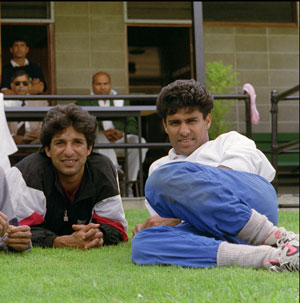 Who's the Boss?
As if the marijuana arrest wasn't enough, soon after returning from the Caribbean, Wasim Akram had to face his entire team publicly refusing to play under him. The group of rebels, spearheaded by Waqar Younis, got Wasim's scalp in the end. After much soul-searching, Wasim decided to tour New Zealand soon after his public humiliation. Wasim turned in the performance of his career. Shame there wasn't a single friendly face around to share in his success. Subsequent captains, including Inzamam-ul-Haq and Younus Khan, have had to resign in the face of peer pressure. None, though, was treated as shoddily as Wasim.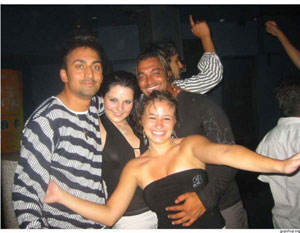 The Life and Times of Shoaib Akhtar
Even Tolstoy would struggle to fit the escapades of Shoaib Akhtar into a single volume. Disciplinary issues, a failed drug test, countless injuries, an outbreak of genital warts and an allegedly unauthorised weight-loss surgery: Shoaib has done it all. For years, the PCB tolerated Shoaib's shenanigans, spending millions on his rehabilitation only for him to find a new way to mess up. All of this culminated in a six-million-rupee fine this year. No amount of money will compensate for the heartache he caused Pakistani cricket fans.
This article is part of a larger report of the health of sports in Pakistan: Game Over
Nadir Hassan is a Pakistan-based journalist and assistant editor at Newsline.
Next