Pakistan Hockey: The Experts Speak
Even before Pakistan's humiliating loss in the playoff for 11th position against minnows Canada in New Delhi, former greats back home were calling for heads to roll within the Pakistan Hockey Federation (PHF). They unleashed stinging attacks on the PHF over its failure to raise a well-prepared team for the World Cup and made it clear that unless sweeping changes are carried out, Pakistan cannot rise from the ashes of the World Cup. Newsline talked to several former Olympians to discuss Pakistan's hockey crisis. Here are a few excerpts.
"It's beyond my comprehension as to why Qasim Zia (PHF president) is not taking appropriate action against incompetent officials like Asif Bajwa. There is something going on behind the scenes. People are talking about some kind of a cover-up and I also suspect that there could be financial mismanagement within the PHF, which is why there is a resistance to calls that a new secretary should take over from Bajwa, the man whom we all believe should be held responsible for Pakistan's humiliating performance in the World Cup.
By allowing Bajwa to continue as secretary, Qasim has taken a fatal decision for Pakistan hockey. After what happened at the World Cup, there is no justification to protect him.
The PHF has received hundreds of millions of rupees from the government. I believe that it spent almost 200 million rupees on World Cup preparations during the last 18 months or so. All of those precious funds have gone down the drain with the 12th position at the World Cup.
As far as the World Cup debacle is concerned, our planning was too defensive. It brought Sohail Abbas and our goalkeeper under too much pressure. Sohail was our main weapon as a drag flick expert, but he failed to give his best because he was under too much pressure as a defender.
I suggest that the sports authorities in our country make it a priority to fix Pakistan hockey through concrete steps which can come up after thorough discussions among all the stakeholders."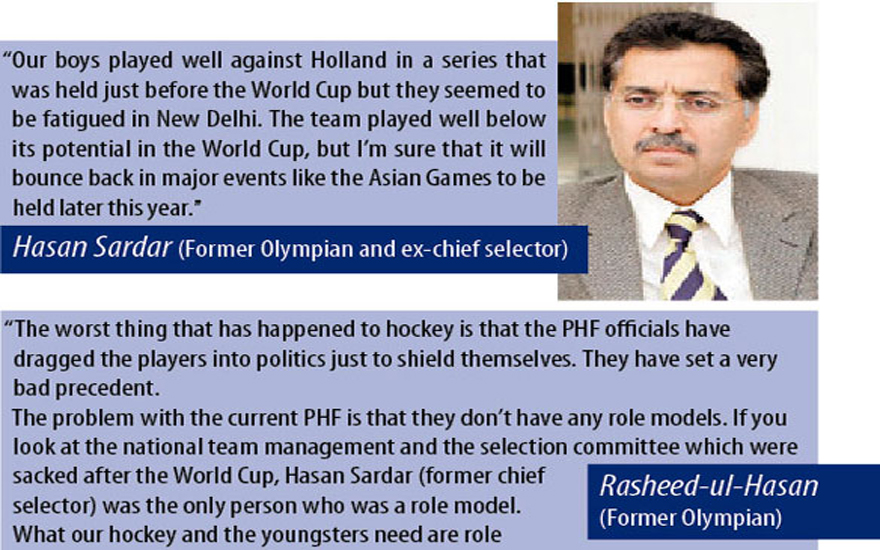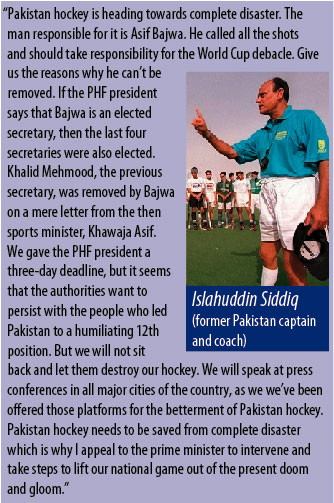 This article is part of a larger report of the health of sports in Pakistan: Game Over
Next