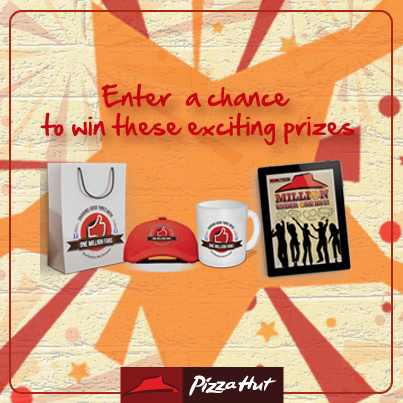 To celebrate one million likes on their Facebook page, Pizza Hut announced their 'One Million Fan Celebration' competition. Pizza Hut is one of Pakistan's oldest pizza franchises, with 20 years in the business, and is showing no signs of slowing down.
Each day, between August 21 and September 6, fans had the chance of winning prizes ranging from merchandise bags to caps and mugs as well as the grand prize of an iPad.
The contest rules were simple: Participants had to visit select Pizza Hut restaurants, take a picture in front of the Million Wall and then upload the picture on Pizza Hut's Facebook page.
Who will be the one in a million?
The writer is a journalist and former assistant editor at Newsline.
Next