Twenty-two-year-old Sumaira is one of several young village girls across the country who has had to reconcile herself to living with just one functioning kidney. Not because she was born with a genetic handicap, nor because her kidney has been damaged by an unhealthy lifetsyle, but because she has chosen to sell this vital organ to raise money to pay off her family's debts. Although aware of the deadly consequences should her remaining kidney fail, it did not take too much persuasion on the part of her 'organ broker' to convince her entire family to avail of this instant money-making scheme.
Sumaira and her family travelled from Mandiala Wala, a small village located nearly 30 kilometers to the east of the provincial capital, Lahore, to Masood Hospital in uptown Gulberg, in the January this year. After undergoing a few preliminary tests, she signed a written agreement with the hospital management, stating her intention to donate one of her kidneys. A few hours laters, she was released with the assurance that hospital authorities would inform her family when a suitable recipient for the kidney was found.
It was not to be a long wait. One month later, she was asked to report to the hospital if she still wished to go through with the procedure. Her family, indebted to a local brick factory owner, brought her to the hospital in record time. "We were really excited to hear that her kidney matched a prospective transplant patient, as we needed the money to pay back our loans," says Sumaira's 25-year old elder brother, Mohammed Safdar.
Three years ago, Sumaira's family had borrowed one thousand rupees from a factory owner, but as time passed, their debt mounted to a collossal 100 thousand rupees. "We have no idea how the factory owner multiplied our debt," says Safdar, "nor did we have of any means of repaying the loan." Consequently, all the family members — including her three brothers, a sister and an aging father — were bonded to the factory. "We used to make at least one thousand bricks every day, in return for which we were paid an amount insufficent to pay for even our daily meals," maintains Sumaira.
One day, Sumaira's family was approached by a local maulvi (religious cleric), who informed them of the money that could be made from selling a kidney. In fact, he offered to act as the family's 'organ broker' for a small commission. When the recipient was found, Sumaira was taken to the operation theatre by her broker, where she was immediately operated upon. "My whole body ached for at least two days, and I was administered a few dozes of antibiotics," she says. " I was very scared I would die, as I had never been operated upon before."
Sumaira is one of the "lucky" few to have found a foreign patient. According to hospital rates, a kidney sold to a local recipient fetches around 100,000 rupees, while one sold to a foreigner generates double the amount. Sumaira's kidney was found to be a perfect match for a 32-year-old Danish man, Thor Anderson, a property developer from London, who flew down to Lahore for the transplant. Although it is common practice for the donor and recipient to meet before the operation, Thor chose not to do so till after the procedure was completed. "People were burning American flags in the streets. I didn't want somebody saying, 'I'm not giving my kidney to a European because we are not from the same side of the fence,'" he said. But when he finally met Sumaira, he found her to be "a very shy and a very happy girl." He decided to pay her an extra 1,000 pounds as 'a token of appreciation'. He paid a further 9,000 pounds to the Masood hospital for conducting the transplant. Ironically it was the British private-sector nurse, rather than his donor, who profited the most from his largesse. Anderson paid his nurse a 4000 pound basic fee and also shelled out the cost of a business-class return flight, in addition to paying for a two-week stay at a five-star hotel.
So, in effect, Sumaira with approximately £3200 at the end of the day, fetched the least, when she should have been paid the most for saving a man's life by putting her own life in jeopardy.
Anderson maintains he has no regrets: "You can look at it as exploitation, but donors who may be starving in Pakistan can survive for a very long time on the money, and the patients get their lives back. It works both ways."
After paying 100,000 rupees to adjust their loan with the factory owner, 30,000 rupees to the broker and 15,000 on Sumaira's post-operation expenses, her family used the balance to move to another village in Kahana and have bought a small piece of land on which they plan to build a house.
Sumaira, weak due to the operation, has been advised upto three months rest. "I play with the kids, pray in the house and sleep," she says. Her family hope to arrange her wedding soon. Safdar also hopes to sell one of his kidneys to finance a shop, and is still waiting for a suitable match to be found.
Exchanging money for organs has been outlawed in most western countries, where transplant organs are usually taken from people killed in accidents. Only a small number of transplants involve "live" organs which are donated free of charge by relatives and friends. With demand outstripping supply, many patients on waiting lists abroad have opted to explore other avenues — and are buying organs from live donors in impoverished third world countries.
Under the UK Human Organ Transplants Act 1989, "live" donors must be known to the recipient. However, there is no law that bans patients travelling abroad and paying for organs transplanted from live donors. The sale of kidneys in India, a 200-million dollar annual industry, was declared illegal in 1996. 'Unrelated' transplants have been banned in almost all Asian countries, including Sri Lanka, Bangladesh and the Middle East. Pakistan, however, has no such legislation in place. Insiders maintain that Pakistan and China are the only two countries in the world where a large number of transplants involving unrelated persons take place every day. Even though the trade is not officially allowed in China, underground racketeers have been known to extract the kidneys of death-row prisoners, selling them to patients around the world. Prices for unrelated transplants in China are as high as 50,000 pounds.
Thor Anderson had been offered a deal by a Chinese broker, but turned it down, before he heard of the Masood Hospital. "The broker asked me to travel by helicopter to an undisclosed destination in China," he said, "but I didn't feel like gambling away my life."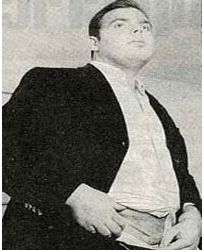 Amnesty International, an independent human rights watchdog, in a report published in February 2003, raises the issue of illegal transplants from executed prisoners in China. Although experts maintain that no cases of stealing human organs from prisoners have been found in Pakistan, it notes that there are now over a dozen hospitals across the country which offer organs for sale.
"All unrelated transplants are unethical," says Dr. Anwar Naqvi, a senior surgeon at the Sindh Institute of Urology and Transplant (SIUT) who has been actively campaigning against unrelated transplants in the country.
According to data compiled by The Postgraduate Doctors Middle East, in the year 2001, some 1,186 transplants took place across the country, out of which 533 involved unrelated parties. Out of the 20 hospitals involved in organ transplants, 19 are involved in 'unrelated' transplants. Four are located in Lahore, and at least six others located in Islamabad and Rawalpindi. One hospital in Karachi had to close shop five years ago when SIUT started to offer free services to its patients. "It had even employed an English surgeon, who was head of the British Transplant Society," says Dr. Naqvi.
A hospital in Rawalpindi, owned by a retired army official, is alleged to be the most active in unrelated kidney transplants. The hospital charges a flat rate for its services: 350,000 rupees from locals, and15,000 US dollars for foreigners.
Forty-two year old Mohammed Shahid Razi, who opted for a kidney transplant in January 2000, contacted 'Colonel Hospital' (as it is known to patients) from Saudi Arabia, where he was employed. Although he was quoted 15,000 US dollars for the complete package, when he returned to Pakistan and asked about the cost as a local, he was quoted the sum of 350,000 rupees. "I didn't waste any more time and signed up for a transplant immediatey," he says. "It took the hospital exactly fifteen days to find a match. I have three sisters and three brothers, but I would never endanger their lives. I think when God gives you money you think differently," he says.
Among the four hospitals involved in unrelated transplants in Lahore is Sharif hospital, owned by Nawaz Sharif's family for the past 20 years. Insiders claim that a lot of the hospital's business comes from Arab countries. "Nawaz Sharif and Shahbaz Sharif send clients who are interested in unrelated kidney transplants to their hospital from Saudi Arabia and other Gulf countries," says a source.
The modus operandi of all hospitals involved in this trade is similar. Almost all hospital owners have agents or brokers working for them, operating largely in villages and convincing needy people to sell their organs. "In many cases, donors themselves end up becoming agents of these hospitals," says a source.
In some villages, almost all the able-bodied have sold organs for money. A case in point is Mominpura village in central Punjab where, according to one estimate, nearly 80 per cent of the villagers have sold their kidneys. "Any child, who attains the age of 16, is immediately taken to these hospitals and registered," says a local. According to him, almost everyone in the village is aware of the procedures involved, and doesn't need the services of a broker or agent.
Bhalwal sub-division in central Punjab is also a stronghold of kidney-sellers. According to some reports, Mohammed Khan of Mateela village was the first villager to have sold his kidney to a kidney centre in Rawalpindi, a couple of years ago, for which he received 130 thousand rupees. He then became an organ-broker. According to the villagers, Khan promised to pay 130 thousand rupees to the donor, but would disappear after handing over half the amount. A few donors said that even the kidney centre owners had deprived them of the agreed compensation and discharged their patients from hospital even before their cuts had healed.
A local village woman, Sughra Begum, is among those unfortunate village women who sold her kidney for a petty 80,000 rupees. According to Sughra, her husband, Muhammad Yar, had sold his kidney some four years ago, in order to repay a loan, but a middleman had deprived them of the compensation. As the pressure of her landlord increased, she, too, decided to sacrifice her kidney. "I received 80,000 rupees in return," she says, "and used it all to adjust the family loan." However, as she fell ill soon after, the family had to go for another loan, and are once again working for their landlord. Sultana Bibi, another local, says she sold her kidney to pay for the treatment of her disabled son, and the marriage of her daughter.
Nisar Ahmed, a resident of Dhok Chodhriyan in Rawalpindi, says a local landlord fraudulently borrowed a large sum of money from a commercial bank using his national identity card. He was left with no option but to sell one of his kidneys to adjust the loan that he had never obtained. "I told the police I had nothing to do with the loan, but nobody listened to me and they released me only when I assured them I'd clear the debts within two months. Nisar finally sold his kidney in Rawalpindi through a local agent. It fetched him 100,000 rupees. He was thus able to pay off the 78 thousand rupee loan, while the rest was spent on day-to-day expenses. "At least we had few good months of life with this money," he says smilingly.
Recent surveys undertaken in India, however, reveal that the link between the sale of an organ and material prosperity is dubious. Interviews of some 305 paid donors in Chennai, reveal that 90 per cent of them sold their kidneys to pay off their debts. On average, individuals received 1070 US dollars, and most of the money was spent on repaying debts and buying food and clothing. Three quarters of the interviewees were still in debt at the time of the survey, 86 per cent of them reported a deterioration in health and 70 per cent would not recommend selling a kidney to others. "Selling a kidney doesn't lead to long term economic benefits and may be associated with a decline in health," contends one report.
Although no proper investigations have been carried out in Pakistan, those who have been campaigning against unrelated transplants believe that similar results would be found here . "The real tragedy is the fact that there are hundreds of people waiting to sell their organs, most of whom are extremely poor and indebted to landlords and factory owners," says Dr. Jamal Nasir Memon, a local doctor in Karachi.
Ironically, payment rates for donors have gone down, as most hospitals have a long waiting list of those willing to sell them their kidneys. A villager, Mohammed Arif, says that whereas he was earlier offered 100 thousand rupees for his kidney, hospitals are now only offering him 70 thousand rupees.
As there is a lack of legislation against unrelated transplants in Pakistan, payments to 'live' donors are not illegal. Says Dr. Ahsan Masood, the executive director of Masood Hospital in Lahore, "The hospital itself doesn't offer kidneys for sale and receives no brokerage fees. The donor and recipient discuss the fee directly, which represents a gift of gratitude." Haseeb Ahmed, who had a kidney transplant from a Rawalpindi Hospital a couple of years ago, maintains,"If you have the money, you will obviously try to buy the best possible treatment. This should not be considered unethical or immoral."
But those campaigning against this practice urge people to consider the larger picture. Dr. Anwar Naqvi believes that if a market in organs were to develop, the ability to pay would determine who could buy organs, while economic need would determine who could be motivated to sell organs. He contends that a market in organs would thus benefit the wealthy while putting pressures on the poor to endanger their own health. "Such an unequal distribution of health benefits and burdens would be unjust," he says.
Moreover, those opposed to unrelated transplants believe that individuals have a right to live their lives in freedom and with dignity. "A market in organs would inevitably lead to abuses that would violate the freedom and dignity of individuals," says another doctor. Allowing organs to be bought and sold would lead to, what one critic called, the "plundering of parts for profits" — the exploitation of the poor and ignorant, especially in impoverished third-world countries.
And in the words of an activist, "Such a scheme would encourage the most vulnerable in society to treat themselves as commodities and allow others to violate their rights for commercial gain."
Next