One thing is for sure: Shobhaa De fears no one. She speaks her mind, takes risks, pens it as it is and doesn't give a hoot what anyone thinks of her. Which is what makes her so refreshingly interesting.
I met her for the first time at the recent Islamabad Literary Festival, where she was the veteran stage stealer and I, the novice writer, taking the first baby steps. Over the three days, I got to know some lesser known facts about the writer, such as the fact that she has been married for 32 years, that she convinced Imran Khan to go topless for Stardust, that she had a calling from a Land Cruiser Pir who she travelled miles up the hills of Isloo to meet, and that she is an amazing escape artist (she has a knack for disengaging without the other person even noticing).
She's a fantabulous writer, that we all know, but here is what you didn't know about the daring Shobhaa De…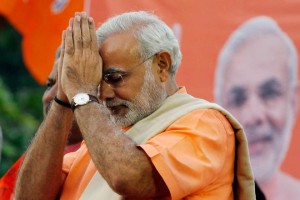 On Modi and Mrs Modi — to be or not to be
Shobhaa, you've been very vocal about your views on Modi as PM material and as husband material. Is it true that you tried to find a bride for him on Twitter? What advice would you give to the estranged Mrs Modi?
I wrote the ABANDONED (not estranged!) Mrs Jashodaben Modi an impassioned letter (in print, of course) which generated a great deal of comment. I have a problem with self-inflicted torture/martyrdom. Especially when women glorify suffering and sacrifice. That used to be the Bollywood staple till our Revolver Ranis rose to the top — literally and figuratively. I also concluded a column ('Who wants to be Mrs Narendra Modi?), asking which woman in her right mind would like to  be known as Mrs Gabbar Singh — in reference to the iconic bad man of Sholay.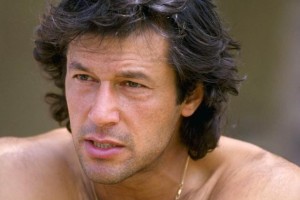 Imran Khan the Shirtless or Imran Khan the Stuffed Shirt 
You brought us the bare-chested Khan way before Farah Khan stripped SRK of his shirt. What was that like and how do feel about his born-again persona now? We hear he's been telling his sons (and Jemima's been telling us) that Muslim boys don't have girlfriends. Ahem… 
I like Imran Khan. He is one of the hottest men on earth (you can keep your Clooney). He is earnest and very holier-than-thou today, which takes away from his old rakish persona. He has always treated women shabbily — and they can't seem to get enough of his indifference/contempt! Women can be such monumental fools (but men beat us hollow!). I don't understand his muddled politics. But he speaks well… is charismatic… and could surprise us all.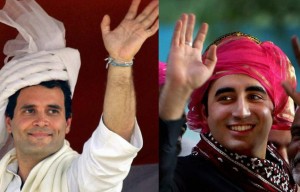 On Rahul Ghandi's Montessori Interviews versus Bilawal Bhutto's Superman Complex
There is a new generation of politicians graduating onto the Pakistani and Indian political scene. What are your thoughts on their sheltered upbringing and do you feel they have what it takes?
Not sheltered, darling — COCOONED — and ludicrously privileged. Lucky them. Should we hold their upbringing against them? Naaaaah.
Only their lack of intelligence. But we have seen worse… Rather, a well-intentioned 'Bara Sahib' than a venal low life with enough cunning to manipulate and ruin.
Hostility versus Hospitality
You always speak about the love you get in Pakistan. In fact you even tweeted, 'Move to Pakistan, our bags are packed,' albeit in a different context. What do you think of the anti-Indian mindset here and its parallel  in India when it comes to politics?
The anti-Indian mindset is understandable — it is rooted in decades of indoctrination, starting at school level. Pakistanis are obsessed with India. It is not the same story here. We are obsessed with ourselves! The tinder box of politics can be very easily ignited by those who stand to gain from the conflagration (generals and politicos). The only way to counter propaganda is through direct exchanges. And an increase in trade. The language of peace can only be brokered through the equally powerful language of commerce.
On Pakistan versus Pakistaniyat
How are Pakistani women different from their Indian counterparts, if at all? What advice would you give our gals?
Your gals exist in a heightened/exaggerated state of insecurity 24×7. Perhaps what drives them to the brink is the ease with which they can be divorced. There are fewer safety nets here in Pakistan. Women are terrified of growing older and getting replaced overnight by a much younger begum. It's like a stately Bentley being worried about a sexy Ferrari zooming into the owner's garage. Playing the game back to the men is hardly a solution. Most of the lovely ladies in Pakistan I have met have a lot going for them. I would tell them to focus more on themselves and less on men.
On Society Balls and Women with Balls
You're one of the rare breed of women who are known as socialites yet you hold strong opinions and write for a living. How do you deal with labels? Which other strong women do you admire?
I ignore any and every attempt to stick a label on me. I live my life on my own terms. So, frankly my dear, I really don't give a damn (thank you, Rhett Butler). I find strength in every single woman I meet… because every single woman ever born needs it (strength), just to survive… and possibly thrive, as well.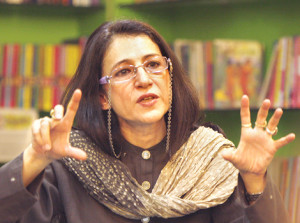 On Motherhood and Jalalhood
Historian Ayesha Jalal recently said that women can't and shouldn't juggle both motherhood and careers as they end up being mediocre at both. Your thoughts…
Is Ayesha herself a mediocre person? That should be asked first…
On Booker Prize Winners versus Money Spinners
A lot of Indians have taken home the Booker. How do you feel about literary writers taking top dog prizes compared to mass bestsellers (like Chetan Bhagat's money-minters) which are often shot down by the highbrow? 
This is a long and tedious argument — the standard nonsense, pitching high art against low art, literary versus commercial writing. What does it matter? And who decides? Every author in the world needs readers — that's the whole point of publishing. Or else one could write a personal diary. Those authors who knock the Booker types are generally jealous of the award-winning writer's literary success. And all those who grudge Chetan Bhagat his success are jealous of the money he makes. At the end of it all, the only person who decides the fate of a writer is the reader. I bow to the reader!
On Fashion Mags and Bollywood Drags

Do you think the filmi divas have taken over the glossies? Is it fashion's revenge that they make them look so horrific? Even if they do pick up the sales?
I really feel sorry for some of our Bollywood stars who get featured on the covers of these pricey fashion bibles. It's the same story in Hollywood, too. An attempt is made to deconstruct a star and present him/her differently. But why??? The star is a star because of that very look which is being systematically, demonically demolished by sadistic stylists. If movie stars continue to fall for this trick, then they deserve to look like ghouls. For many glam girls, these covers are the kiss of death. Someone tell them! Save them, please!!
On Biographical Fiction versus Fictional Biographies
You've written books about marriage and about turning 60 amidst other topics. In a way, they are semi-autobiographical. Would you agree? And what do you think of political biographies which people say are anything but?
Politicians and telling the truth about themselves??? Impossible! You need to share your naked self with the world if you want to write an honest autobiography. No politician can afford to get caught with his pants/shalwar down.
Twitter Trolls and Drum Rolls
You are fast developing a reputation on Twitter for starting a riot. While most of us love it, how do you deal with the nasties? Would you say Twitter's your favourite choice of new media? Do you feel Twitter has taken over the traditional means of communication like newspapers/columns?
Twitter is like instant sex — ­slam, bam, thank you ma'am; 140 characters and you are done! No post-coital musings… nothing. Once it's out there, it's out there! Even the Pope agrees!
On Feeling the Fear and Doing it Anyway
You speak for a lot of others who may think the same but don't have the courage to voice it. Would you agree? And how does your family feel about your fearlessness? Have you ever been pressured or threatened to hold off your pen?
My family totally gets it. Gets me. Or if they don't, too bad! Yes, there are threats and pressures — which journalist/ writer/ columnist/blogger is 'safe' today? It's an ugly war out there. If you çan't handle it, get out and do something else. I made my choices a long time ago. I stand by them. So far, at least, I am proud to say that my family stands by me…
On the word 'Prolific' and the Pen Condom
I know you don't like the word 'prolific' but honestly, how do you write so much and so well? You seem to be defying the principle of quantity takes away quality…And what if one day the pen condom was invented (as Khushwant Singh feared)? How would you feel if your power to write was restricted?
I am an obsessive-compulsive writer. My words pour forth in torrents. I write at a furious pace. I don't know how else to write. This is my natural rhythm. I breathe. I eat. I sleep. I write. Simple. Why imagine the worst (…. if the power to write freely was to be restricted)? God knows… I'll turn to something else. I have always wanted to grow tomatoes…
On Love, Shove and Adultery
You've been happily married for over three decades (you told me over lunch). That's longer than a life sentence. Any tips for… marital bliss? 
Marital BLISS??? Surely, you joke! Marriage is not about bliss (boring!). It is about restlessness. And if you choose to be restless with the same person for 30 years and more, I guess you have picked well.
Also, do you think it is harder to leave a marriage or stay in it if one is not happy?
Stay! It's like slow poison and will kill you in the end. Get out and save yourself.
On Ageing Less and Less and Less
You seem to be going in reverse. There's no way you look even close to your age, which you are not ashamed to admit. WHAT is your secret?
Johnson's baby oil and Pond's cold cream. But I am not telling you what I do with either! Keep guessing… n
Shobhaa De is a renowned Indian columnist, a bindaas writer and a bestseller novelist. She blogs at shobhaade.blogspot.com and tweets @Deshobhaa.
This interview was published in Newsline's June 2014 issue.
The writer is a writer. Her first novel "Nobody killed her" published in 2015. She tweets @sabynjaveri
Next