The Karachi Literature Festival seems to be getting bigger and better with each year. The festival was co-founded four years ago by literary critic and writer Asif Farrukhi and Oxford University Press Managing Director Ameena Saiyid. As final preparations for the fourth annual KLF were underway, Newsline caught up with Saiyid to find out what's in store for this year.
When asked why the event had been stretched from two to three days, Saiyid said that there were several reasons behind this decision. Firstly, they have reduced the sessions from seven to five a day, with 15 minute breaks between each session. This year's KLF also has a much longer list of panelists, with international names flying in from the United Kingdom, the United States, Russia, Italy, France, Germany, Bhutan, Tibet, Nepal and India. With the change of venue to Beach Luxury Hotel from Carlton Hotel, which was the location for previous KLFs, Saiyid also hopes to draw a much bigger audience than previous years, and said, "It is much more accessible, with the availability of public transport. Beach Luxury Hotel is one of the landmarks of Karachi." Saiyid also added that the new location is better suited for their international guests and she hopes that they will get a chance to explore Port Grand, which is located near Beach Luxury.
There will be a total of 50 international speakers, comprising authors, poets and journalists. Among them are prominent Nepali journalist Kanak Mani Dixit, British MP George Galloway, historian Victoria Schofield, performance poet Lemn Sissay, who will be making his second trip to Karachi (he had earlier performed at T2F in December) and Indian humour columnist and literary critic Saaz Aggarwal. Renowned Bollywood lyricist and film producer Gulzar will be the keynote speaker for the Urdu sessions and UK-based author Nadeem Aslam for the English sessions. Author and socialite Shobhaa De will also be returning to KLF for the second consecutive year for a session titled 'In Conversation with Shobhaa De.' Also, acclaimed Indian director and producer Vishal Bhardwaj of Omkara and Maqbool fame is expected to make an appearance. The list of local participants is even longer and includes names such as Mohammed Hanif, Najam Sethi, Maleeha Lodhi, Nasim Zehra, Zahid Hussain, Tehmina Durrani, Hamida Khuhro, Kamran Asdar Ali, Iftikhar Arif, Kamila Shamsie, Shazaf Fatima, Mohsin Hamid and H.
M. Naqvi amongst others. Another highlight of the event will be the presence of Intizar Hussain, this year's Man International Booker Prize nominee. Some have criticised the festival in the past for being too focused on English literature, but Saiyid states, "We have always had a number of sessions in Urdu every year." Participants for the Urdu sessions include Zahida Hina, Shamim Hanafi, Zehra Nigah, Amjad Islam Amjad, Mehr Afshan Farooqi and Umera Ahmed.
A diverse range of topics will be covered in the sessions, so there will be something for everyone to look forward to. These topics include Urdu pulp fiction, Pakistani performance arts, modern women writing in Urdu, political engagement in the Pakistani English genre, politics of child labour, dynastic politics, and much more. There will also be a session with Pervez Hoodbhoy on the state of education in Pakistan, and one on human rights in Pakistan with Asma Jahangir, Ali Dayan Hasan, and I. A. Rahman. Umera Ahmed will moderate a session on 'The Post-Colonial Mind', in which the works of Muhammad Hasan Askari and Ahmed Ali will be discussed. Perhaps in response to complaints that issues in Balochistan were side-stepped at last year's KLF, this year will also host a session on missing persons in Balochistan with Mohammed Hanif launching a booklet that expands on a widely circulated article he wrote, titled The Baloch Who is Not Missing. And it's not just literature in English and Urdu that gets covered at the festival, Saiyid shares. "This year's KLF will also have a session in Sindhi, and one in Punjabi on the Sufi shrines of Pakistan. While we have had sessions in Sindhi in the past, this is the first time we have one in Punjabi."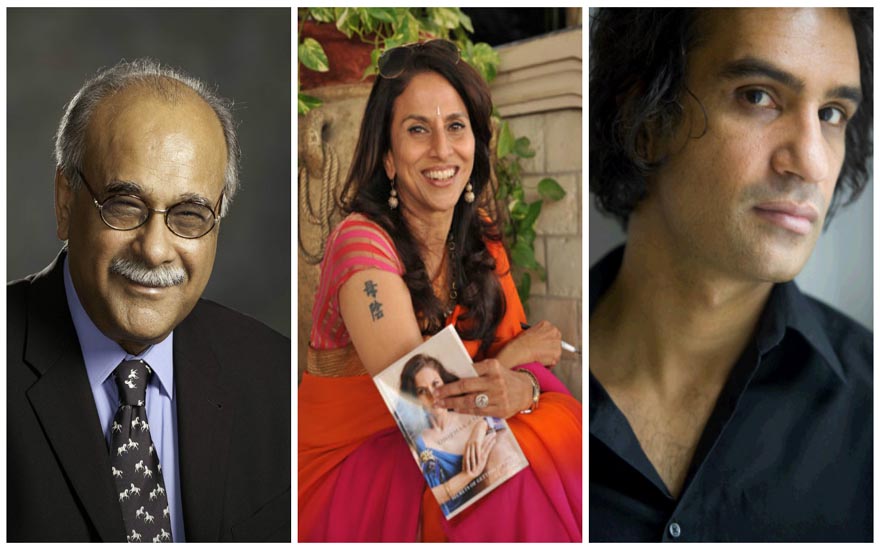 A diverse range of topics will be covered in the sessions, that include Urdu pulp fiction, modern women writing in Urdu, politics of child labour, dynastic politics, and much more. And it's not just literature in English and Urdu that gets covered at the festival, Saiyid shares. "This year's KLF will also have a session in Sindhi, and one in Punjabi."
In addition, a staggering 23 books will be launched at the festival, including Mohsin Hamid's highly anticipated new book How to Get Filthy Rich in Rising Asia. Saaz Aggarwal will also be launching Sindh: Stories from a Lost Homeland. In addition, a book of poet Jaun Elia's prose writings titled Farnood will also be launched. Other books to be launched include Of Martyrs and Marigolds by Aquila Ismail which is about the creation of Bangladesh through a young woman's eyes, and How It Happened by new writer Shazaf Fatima.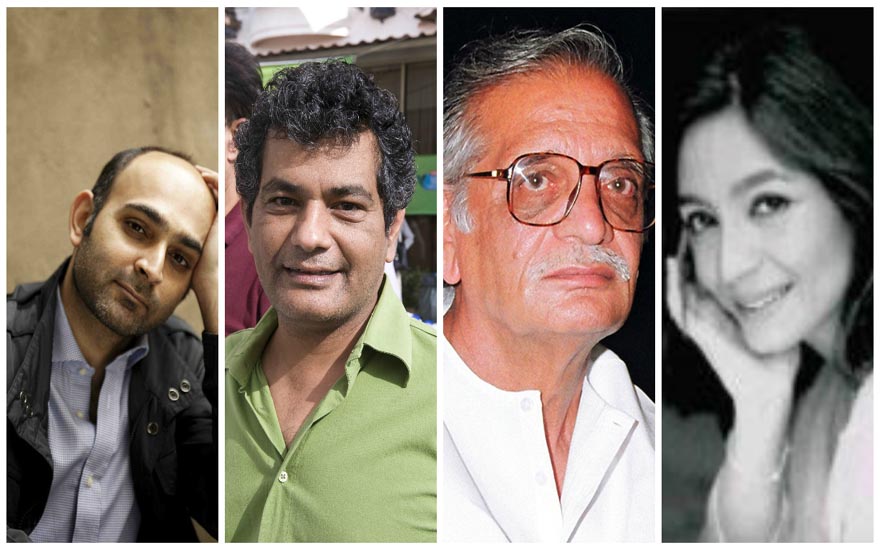 Asked if there were any memorable or humorous anecdotes that have stayed in Saiyid's mind from previous events, she chuckles and says that there have been a few amusing incidents. Being careful not to name any names, Saiyid says that often there is a problem in getting different personalities with conflicting opinions and fragile egos on the same panel. Saiyid recalls one particular author who, when asked beforehand whether he would be comfortable with his co-panelist (who happened to be another famous author), responded, "I am not afraid of him, I am terrified!" Saiyid believes that it is healthy and exciting to have debates and discussions, but adds, "Authors have very strong views of who they want or don't want to be seated with."
Authors aside, KLF also aims to promote publishers and buyers. "We have organisers of literature festivals coming in from India and the UK", said Saiyid. "KLF is growing, becoming more dynamic and, I think, more exciting."
The writer is a journalist and former assistant editor at Newsline.
Next