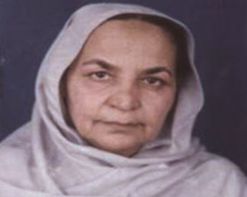 Civil society groups in the North West Frontier Province are increasingly operating on a sticky wicket due to threats to the lives of their workers by local Taliban alongside growing demands by MMA parliamentarians that these NGOs, especially those working on women's issues, join hands with them if they want to continue their activities in the conservative NWFP.
Separate incidents in Takht-i-Bahi, Mardan, Kohat, Karak and Bannu districts, are graphic examples of the local Taliban's organisational abilities and the nexus between them and religious circles.
NGO activists are concerned about MMA leaders' demands that any activity conducted by them in the NWFP should first be vetted by the provincial government, which is, of course, dominated by the MMA. NWFP Chief Minister, Akram Khan Durrani has repeatedly asked NGOs working in the province to obtain the government's permission for their projects and give the authorities enough advance notice of their activities so that security arrangements requested by them can be provided.
"The demand for NGOs to work under government supervision has come from Bannu. An MPA named Hamid Shah has been assigned the task of acting as a link between the NGOs and the government. These are hard times," says Bushra Gohar, head of the reputed Human Resource Management and Development Centre. "This means if we work with the government, it's all systems go, otherwise it's not," she maintains, adding that the clergy-led government has created a framework whereby the District Coordination Officer will head a committee which monitors the activities of NGOs operating in the province. "This [proposed] committee seems to me a forum to extort money from NGOs. There is no need for such committees because all records pertaining to NGOs are with the government anyway, and the audit reports are sent to the concerned department regularly," says Gohar.
She continues, "the HRMDC and the NWFP Chief Minister, Akram Khan Durrani (JAC), an umbrella organisation, are not opposed to accountability, but the procedure being employed is neither fair nor satisfactory. The mullahs have created ill-will against us by misusing mosques to [propagate false notions about us] and misinterpreting Islam," and adds that it appeared that as long as NGOs were run by the daughter and son of Qazi Hussain Ahmad or Chief Minister Durrani's close relatives, there was no problem, but all hell broke loose when other women took the stage to educate the masses.
NGO-bashing began in Dir, a remote district of the province, at the peak of the movement launched by the now banned Tehrik Nifaz Shariat-i-Muhammadi, led by presently jailed Maulana Sufi Muhammad. One of his followers, Maulana Zia-ul-Haq, a young cleric, issued a 'fatwa' exhorting locals to take all the women working in NGOs in the area home and marry them with or without their consent. Seven schools for girls and boys were closed down and TNSM activists in the Maidan area of the district blocked all the roads as a pressure tactic aimed at forcing the NGOs to pack up.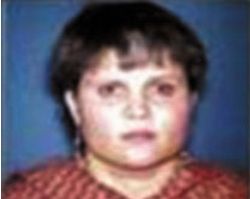 Anti-NGO sentiment gradually filtered down to urban centres like Mardan, where the house and office of a woman NGO activist, Zakia Rehman, were gutted. Zakia was running a vocational centre for the poor women of the village and had set up a computer centre and library for children. She had also hired a teacher to impart basic education to the children of local peasants, which she said was also one of the reasons that the landlords opposed her work, since education was seen as empowerment by the landlords, which they feared could create trouble for them. Rehman was also accused of working for Jewish and Christian lobbies and promoting immorality. Subsequent private investigations, however, led to some other interesting disclosures. Locals of the area revealed that the young unmarried and educated Zakia Rehman had aroused the interest of a local influential, Muhammad Iqbal of village Ganjay, who tried to force her to close her offices in Takht-i-Bahi town and shift her operations to his 'hujra.' When Zakia refused Iqbal's advances, he teamed up with the pesh imam of the village mosque and launched a campaign against her, which culminated in the attack on her house and office. Zakia and her family were forced to flee and initially took shelter in a sugarcane field to escape the mob.
While the story of the attack broke on October 8, 2001, it was engulfed in a much bigger one, because the day before the US-led coalition had launched air strikes against the Taliban regime in Afghanistan, and the Frontier was up in arms about the action. While Zakia's family had lodged an FIR after the attack, it was not registered initially, because all records at the Sher Garh police post had been allegedly destroyed when the post had been set ablaze during the riots in the area. In fact, three sitting parliamentarians, Provincial Minister for Food, Fazle Rabbani, Muhammad Qasim and Maulana Shujaul Mulk, were named in the FIRs lodged against the attack on the post, in which a policeman had also been killed. It was only after 10 days that a joint FIR was lodged against the attack on Zakia's home and office, but it provided no respite. To add injustice to injury, all cases filed in respect of the attack were withdrawn soon after the MMA came to power in the province.
Zakia and her family are still on the run, moving from place to place in search of security. "These religious extremists should have come up with proof to back their charges that I was working for Jews or Christians. After all, they seized each and every thing we had at both my home and office," she states. Zakia is not, however, giving up. Despite the ongoing pressure and threats to her life she has managed to get an order from the Peshawar High Court directing the sessions court of the district to conduct a probe into the incident. This notwithstanding, she is not hopeful. "I have no real hope that justice will be done. The court is also under tremendous pressure," says Zakia. However, she adds defiantly, "The only mistake the attackers made was that they did not kill me. This gave me a new lease of life to continue my mission."
Khwendo Kor, an NGO known for its commendable work on female education in remote areas like Dir, Karak, Frontier Region Bannu etc., was the mullahs' next victim. Headed by the dynamic Mariam Bibi, herself a tribal belonging to the Bannu region, Khwendo Kor's office was damaged when a bomb exploded in its office in Karak in 2001. Fortunately, no one was hurt in the incident. However, the perpetrators of the crime are still untraceable, much to the discomfort of Mariam and her dedicated team, who have continued their work despite an uncertain future.
The latest attack on an NGO in the area took place on June 16 of this year when five armed men, most likely local Taliban, sprayed a vehicle carrying a programme coordinator, Bushra Bibi and her driver, Asghar Khan, with bullets from Ak-47 assault rifles. Bushra runs a village school with the help of a local elder, Malik Amir Muhammad Khan, which has 30 students — 20 girls and 10 boys. From inception it has been a struggle, because of the oppostion to the school by religious extremists.
The incident occured when Bushra and Khan were returning from Bakka Khel, some 45 kilometers west of Bannu city, after inspecting a girls school in the tribal area. The 22-year-old woman and her driver were both injured in the attack. While Bushra has recovered, and despite her relatives pleas, is back at work, Asghar Khan is still under treatment. According to Mariam Bibi, he will not be able to perform the same duties once he is well enough to resume work, because his shoulder and one of his hands have been permanently damaged. "The assailants were actually waiting for me. In fact, they asked Bushra if she was Mariam before they opened fire," says Mariam Bibi.
That threat notwithstanding, Mariam Bibi refuses to cow down. She continues to engage the local community to motivate them to send their children, particularly girls, to the school in Musakhel village, despite the fact that like Zakia, she does not have high hopes that the government will either provide her and her team security, or go after the culprits. She says that local communities respond positively, but it needs lots of courage and consistency to win over their confidence and hearts. "My understanding of the situation is that those NGOs run mainly by women are the prime target of the zealots' ire. But I will continue to run our projects, come what may."
Next