The Bold and the Beautiful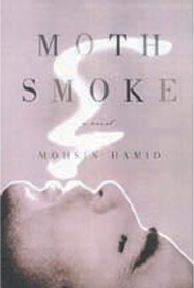 For those who have had enough of Hindi-film remakes and teleplays with tired themes, there is a telefilm on the anvil that attempts to be daringly different — or, in movie parlance, 'thora sa hut kay !' Starting June 28 — when Daira previews — critics, directors, producers, amateur film makers and silver-screen lovers are going to have something sensational to talk about.
Based on the hot-seller novel, Moth Smoke by Mohsin Hamid, Dairais a joint venture by Shahzad Nawaz and Azfar Ali. A casual discussion about the success of the book one evening engendered an epiphany — why not base a film on it? A little homework — or a lot of reading — later and the duo decided to give it a shot. The hitch? Mohsin Hamid's permission and no idea of how to contact him. Not to be deterred by such minor obstacles, they hit the net and voila — there he was on the net's address site. But in order to convince Hamid they were serious, they had to put their best foot forward and they felt, an email was inadequate.
As happened, lady luck intervened in the shape of supermodel Vinnie, who arranged a meeting between the duo and Mohsin. Were Azfar and Shahzad nervous about meeting the talented author, who is also a successful consultant at McKinsey — the largest consulting firm in the world? "Our first meeting was very embarrasing," says Azfar. Mohsin was getting his hair cut at a salon in Lahore when they met. "I can't say it was easy convincing him," he discloses, "but he was willing to give us a chance. He didn't snub us, saying he'd let us know after seeing some of our work, which is understandable."
After being given the green signal, Shahzad got to work on the script — not always smooth sailing. "Book adaptation is not as easy as it may sound," he says. Moth Smoke is set in Lahore and revolves around three main characters. It captures the heart and soul of the second generation of an independent Pakistan. It's a story about power, greed, lust and infidelity — facets of life the average Lahori is not unfamiliar with. What is most appealing about Moth Smoke is probably the fact that each character plays a central role — the whole novel is like a big jigsaw puzzle with each piece an integral part of the whole.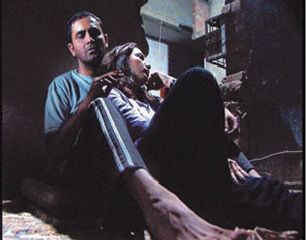 Daira (circle of life) is directed by Azfar, an actor and director himself, with a number of hits to his credit, the most recent of which was Sub Set Hai. Shahzad Nawaz, concept director and producer, also plays the role of Daru, the protagonist of Moth Smoke. Judging from the promos, perhaps no one could have enacted the role better. In fact, Nawaz doesn't merely do justice to the character, he defines it. Another lead role — that of Aurangzeb aka Ozi — is played close to perfection by Adnan Siddiqui. In a giant leap from his usual PTV roles — where Adnan usually plays the 'good guy' — he has really outdone himself in Daira. "I loved playing Ozi as it was a different role from the ones I usually portray. The whole concept of the novel seemed too exciting to pass up," says Adnan.
But who could effectively portray the wickedly sexy Mumtaz? To portray a woman having an affair with her husband's best friend needs to have attitude and a liberal dose of spunk. Certainly not a role for the average Pakistani TV actress. Azfar toyed with the idea of Vinnie as the leading lady, but when this did not materialise, the part went to Ayesha Alam. Says the gutsy Ayesha, "Mumtaz is a character who defies all norms of our society. Anyone who watches Daira will either hate her or love her — but no one will be able to ignore her." Hats off to her, I say.
The 110-minute film was completed in record time — 21 days. It boasts amongst others, Usman Peerzada, Aijazz Aslam, Faakhir and Bunny as the supporting cast. The wardrobe has been designed by Sonya Battla and Aijazz Aslam. The script is in Urdu with some English dialogue straight from the novel itself. And judging by the preview at the Royal Rodale Club, on July 28, Daira, a film that is international in approach, looks set to create quite a stir.
Furthermore, the music of the film is great. Daira is to become Pakistan's first telefilm to have a soundtrack release. Produced by Faakhir it has artists such as Bunny, Naeem Abbas Rufi, Faisal Kapadia and Nadeem Jaffery as playback singers. Azfar claims that the music for the preview was prepared in only seven hours — from the sound of it however, that is hard to believe. Even Mohsin Hamid, the author, seemed excited about the project and pleased with the adaptation.
And if he likes the result, his fans are sure to as well! The question is which channel will be gutsy enough to air the lives of the bold and the beautiful?
Next