Annual Issue 2019, January issue 2019
Social media's renowned food reviewers, bloggers and influencers pick their top three favourite local eateries.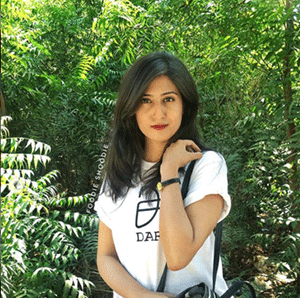 Aliza Anees is a social media influencer, blogger and founder of the food review blog, Foodie Shoodie.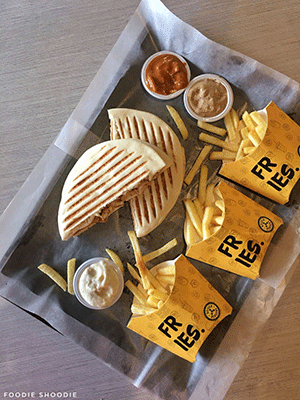 AMICHI
Come one, come all! This recently-opened place will satiate all your comfort food cravings… and leave you wanting for more. It is a welcome addition to Karachi's food scene, serving great make-your-own pizzas and pastas. A stellar eatery for sure!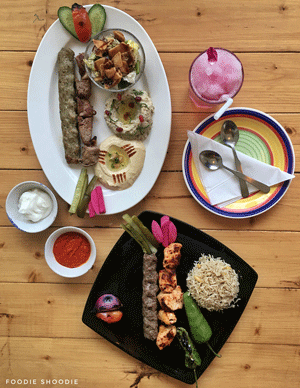 ZAATAR
If you're on the lookout for a classic eatery serving authentic Lebanese cuisine in Karachi, you might want to stop here. The place is beautiful to look at and its food philosophy is simple: fresh food, at every time and every day! Their Shawarma Platter is too good to be true and did I mention how pretty the place is?
HEISENBURGERS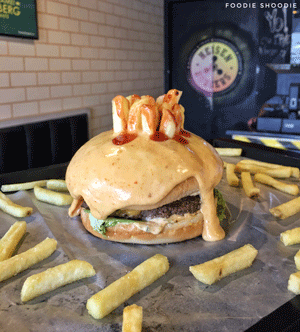 Perhaps the most underrated of burger places in K-town, Heisenburger is a scientific lab-themed restaurant and specialises in great burgers at low prices. Their cheese lava burger is very close to my carb-loving, grease-soaked heart for obvious reasons. Very messy to eat but hey, messy is fun, right?
Amna Mehkeri is a full-time lawyer, part-time blogger and social media influencer who runs KarachiFoodVentures on its respective Instagram, Facebook and Blogspot accounts.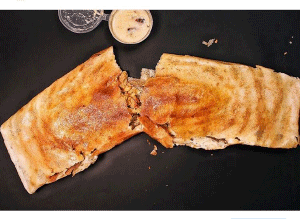 KHAO DOSA
This thin, crispy and delicious Chicken and Cheese Dosa from Khao Dosa hits all the right South-Indian notes when coupled with some coconut dip on the side. The cheese and dip ensure every bite is moisture-laden, flavourful and perfect! Also, the serving is sufficient for more than one.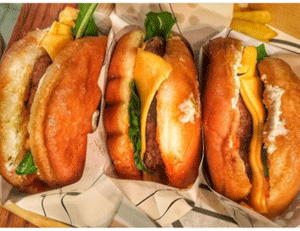 2 GUYS 1 GRILL
The burgers at 2 Guys 1 Grill are incomparably magnificent. The Donut Buns compliment the juicy beef coupled with the cheese, sooo well… I want to devour more of these than my tummy/pocket allows me to.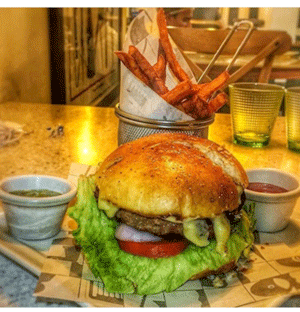 PANTRY
If someone asks me to name my absolute favourite burger, it's this. The Classic at Pantry which is just on another level. It has a thick juicy beef patty, fresh lettuce, a bun that melts right in your mouth and cheese that is perfect in proportion to everything else. And the sweet potato fries alongside the green dip, are a match made for each other.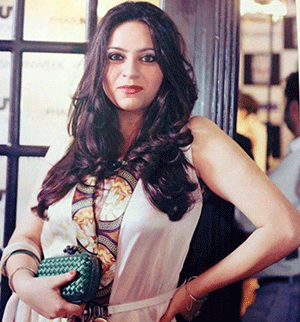 San'a Mir is a mother of three and founder/owner of GirlTalk – a social media forum for women's empowerment.
LOCO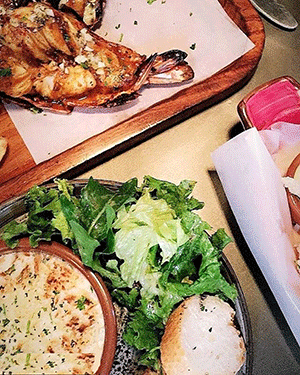 I absolutely love this Karachi eatery. It's a literal hole-in-the-wall, but with fantastic tapas and entrées. My personal favourites, the Baked Crab and Cheese Dip, which is creamy and bubbly, with just the right amount of zing! Served with crispy garlic bread. Mushroom Caps Stuffed with Crab, a delightful lemony taste, with perfectly cheesy seafood stuffing, topped with browned breadcrumbs and a lovely pesto olive oil mixture! The Grilled Lobster is probably the best in the city. Served perfectly charred with a hearty serving of salad and potatoes, and a garlic butter topping! And last but not least, the Lomo Asada: deconstructed tacos with an assortment of sour cream, salsa verde, guacamole and juicy, spicy beef strips, with freshly-made tiny soft tacos! What's not to love?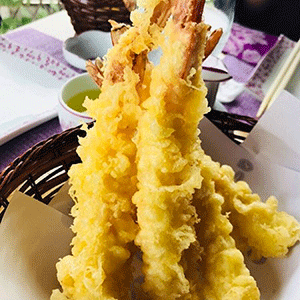 SAKURA
For those who have a liking for Japanese cuisine, this restaurant at Pearl Continental in Karachi serves the absolute best. From sushi and sashimi to teppanyaki, every item is spot-on in flavour and freshness and is of the highest quality!  The Volcano Maki Rolls are spicy, crispy, topped generously with crab strips and caviar, with a tangy spicy sauce! The Prawn Tempura is a basic dish, with crispy batter-fried jumbo prawns. They can be hard to mess up, and yet no one but Sakura gets it right. The cherry on top is the beautiful ginger-broth type sauce the prawns are served with. The Fish Teppanyaki and Garlic Rice is a flaky fish with an assortment of grilled veggies, cooked at a high temperature with a sprinkling of salt, pepper, lemon and soy sauce! Pro Tip: Ask for the chef's special house sauce if you can handle things HOT!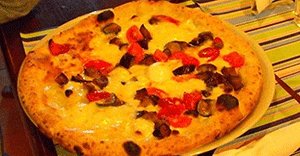 POMPEI
I love this place because not only is it a stone's throw from my house, but serves the ultimate Italian fare in Karachi!  The freshest and most balanced Antipasto platter; the steaming, cheesy, bubbly Spinach and Artichoke Dip served with pita chips; and the Margherita Pizza – the most authentic one available in Karachi, right from the streets of Naples onto our plates, it seems – are my personal favourites. The Spicy Shrimp Fettuccine is definitely for someone who likes their food really spicy. Topped with generous amounts of Parmesan, this pasta is perfectly al dente, with a spicy tomato sauce, mushrooms, baby asparagus and, of course, large prawns!
Foot note:
My husband loves the New Zealand T-Bone Steak served medium rare, with their signature creamer spinach cup, sautéed asparagus and mushrooms, drizzled with a creamy mushroom sauce! According to him, the steak at Pompei puts every other place to shame, including Okra, Jason's, etc – of course at an exorbitant price, but it is money well-spent.
Dr. Nezihe Shahid Hussain is a plastic and trauma surgeon and a foodie by passion. She is the creator of Swots Guide To Karachi's Restaurants Cafes Dhaabas HBFE (Health, Breaty, Fashion and Entertainment) & Takeouts.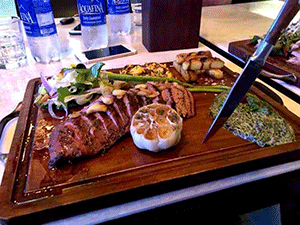 STEAKS_CFU
It's a treat to finally have a steakhouse where the meats are cooked with devotion and attention to detail. Using local meat and sending out perfectly cooked steaks is a rare thing in Karachi and we hope that Steaks_CFU maintain their standards.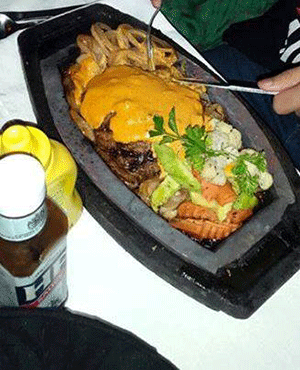 KOLACHI
It embodies the city of Karachi. The food is scrumptious and the helpings generous. What's more, the warm and gracious hostess will make sure her guests treat themselves to more than two-three helpings. Kolachi has maintained its standards over the last six years, and we hope it gets even better.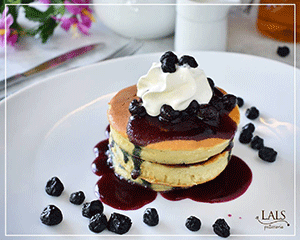 LAL's
This has been one of my favourite breakfast, lunch and coffee places. They have the finest blend of coffee which is brewed to perfection. Some of the bakery items are less than perfect but their gelato, desserts, warm sandwiches and salads make up for it. Lastly, their staff is well trained and takes very good care of old and loyal customers.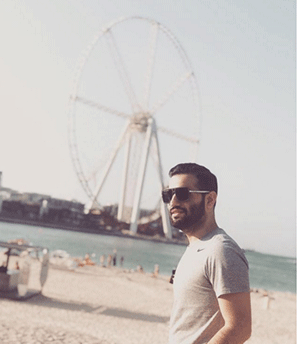 Mujtaba Agha is a teacher, social media influencer and blogger, who runs a lifestyle, food and travel blog called Mr Foodie Karachi.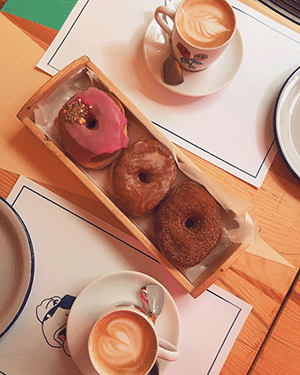 EASY
A Karachi-based friendly carb factory for all the foodies out there. From their amazing Hazelnut Mocha Donuts to scrumptious Cheeseburger Pizza and French Toast – this place is your go to heaven.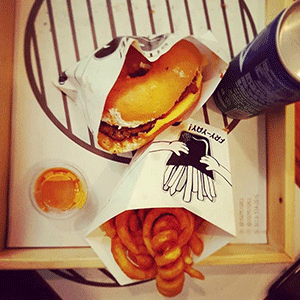 2 GUYS 1 GRILL
Donuts? Yes! Beef Burger? Yes! Why not mix it together? Perfect snack if you're craving some yummy sweet burger! Swing by Karachi to have their Donuts Burger – a sure-fire dish to fulfil your cheat day cravings.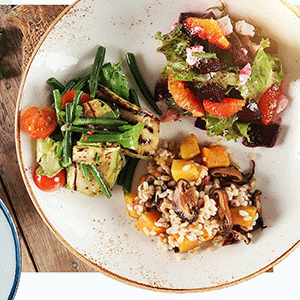 CHATTERBOX DELI
From their outstanding crockery to their Black Charcoal Burger, there's nothing you would want to miss out from the menu. As for their range of salads and desserts, you'd be coming back for more, to this Karachi eatery.
Natasha Khalid is a practicing doctor and a freelance writer/blogger/ journalist.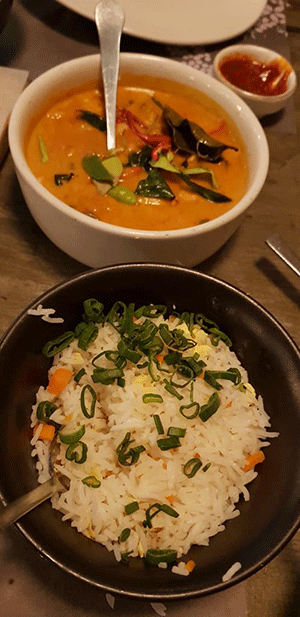 YUM
I fell in love with the Kung Pao Chicken and the Prawn Tempura at this restaurant located in Lahore. Ever since then, my order for Chinese cuisine at the Yum restaurant is incomplete without Kung Pao. A high-end restaurant located in Gulberg, Lahore, Yum is known for its tasty food and quality service. Aesthetically, the ambience is not very pleasing. However, the food is probably the most appetising version of Chinese I have had in Pakistan.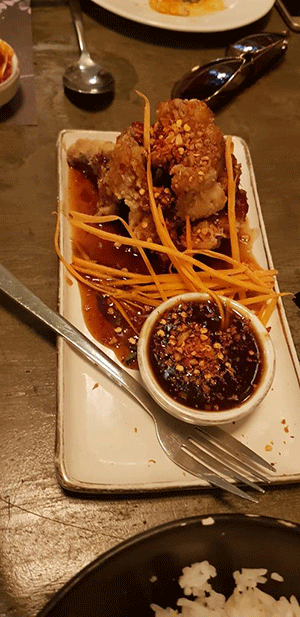 COCO CHAN
This place serves good quality seafood, Thai and Mandarin cuisine. My favourites are their Red Thai Curry, the Laksa Soup, Wasabi Prawns and Dumplings. They do justice to the taste and make sure it is flavoursome. It is what I call value for money in a city like Karachi. Also, I love their Lotus Ice Cream. Moreover, their pricing is also not sky rocketing, which adds to their plus point and the staff is very co-operative and amiable.
BIRYANI OF THE SEAS (BOTS)
We, Pakistanis, as a nation, are obsessed with biryani; consequently I have a favorite biryani spot in Karachi, which is BOTS. Their Prawn Biryani is something people who dig spicy food should definitely try once, as also their Red Snapper Fish. These two items on their menu always bring me back to BOTS, other than the fact that it is not pricey and won't drain your pockets. However, it is sure to expand your waistlines with its delicious food.
Next