Islamabad-based photojournalist, painter and sculptor, Mobeen Ansari often travels the country – camera in hand – aiming to discover and promote the unseen side of Pakistan.
Women for All Seasons
Although I visit Gojal (upper Hunza) during all seasons, this year I went there specifically in winter, with the purpose of capturing life at a time when the days are shorter, and temperatures can dive to as low as -15. 
After collecting firewood, Pari, a local of Gulmit village, crosses an extremely narrow and unstable Gorobod bridge over a river, on a very windy day.  While it is always difficult for me to choose a favourite photo of mine, I believe this was the most memorable one of the year, because it depicted the resilience of the human spirit in the face of harsh weather – and the colour combination is very symbolic.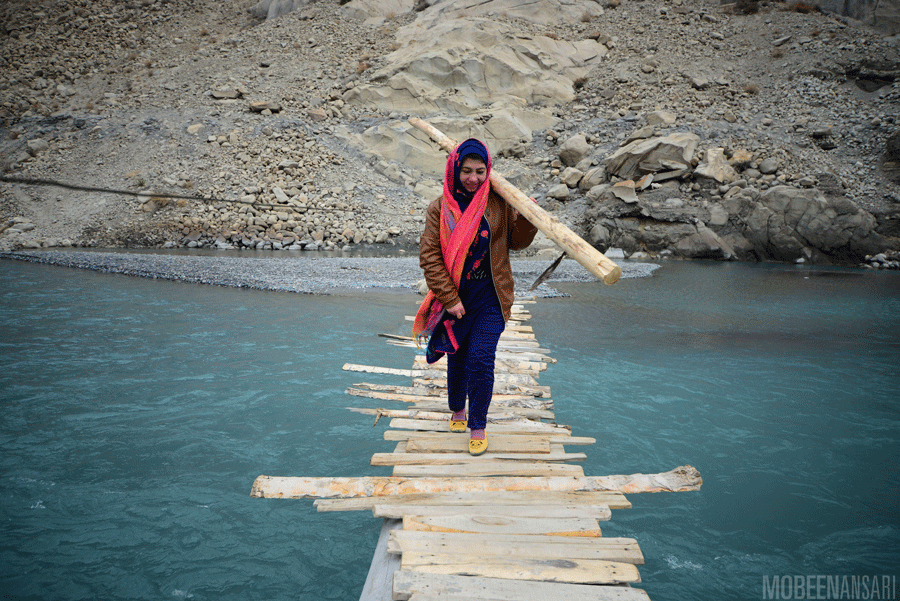 Visual storyteller and tea enthusiast, Kadir Khan calls photography his passion. He makes use of natural light and props for his pictures and finds himself captivated by the beauty of femininity in Pakistan.
Bewitchingly Beautiful
Real beauty lies in individuality, raw emotions and imperfections; it is a cliché but that's how it is. Here, you see everything and nothing. I wished to explore traditional Pakistani femininity. This image is a visual voice, an insight into the rich diversity of the 21st century women in our country. The photograph was inspired by the work of Eric Lafforgue; his images depict raw emotions, conceptualism fused with traditionalism. Art, I believe, is a reflection of our society's attitudes and ethics and hence, my sole purpose is to capture the essence of these. My interest lies primarily in the internal narrative. My work often features saturated, finely detailed portrayal of women in their natural environments.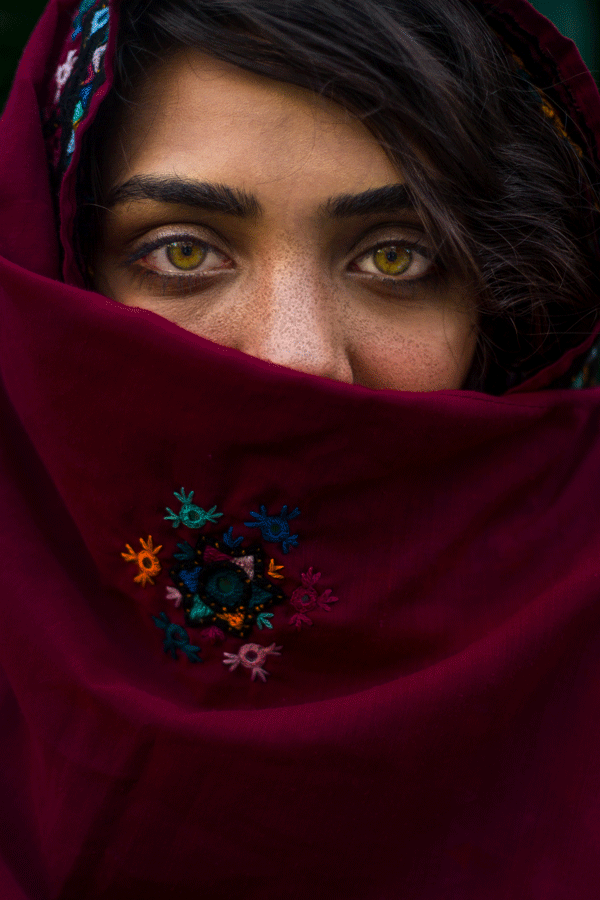 For Qammer Wazir, it was the unmatched beauty of Gilgit Baltistan that compelled the engineering student to pick up a camera. A hobbyist photographer for seven years, he finds himself capturing the picturesque landscapes of the mountainous north.
When the Skies Light Up 
This picture was taken at Deosai National Park, in Skardu.
Prior to taking this shot, the weather was very overcast and there was no light whatsoever on the green fields. I looked in the direction of the sun and reckoned that there was still a patch of clear sky, so I waited half an hour at that spot. Then, slowly, the sun's rays started to fill the shadows and brighten up the foreground. As a result, I was able to capture this beautiful scene with snow-capped mountains, the river, green fields and a play of light and shade.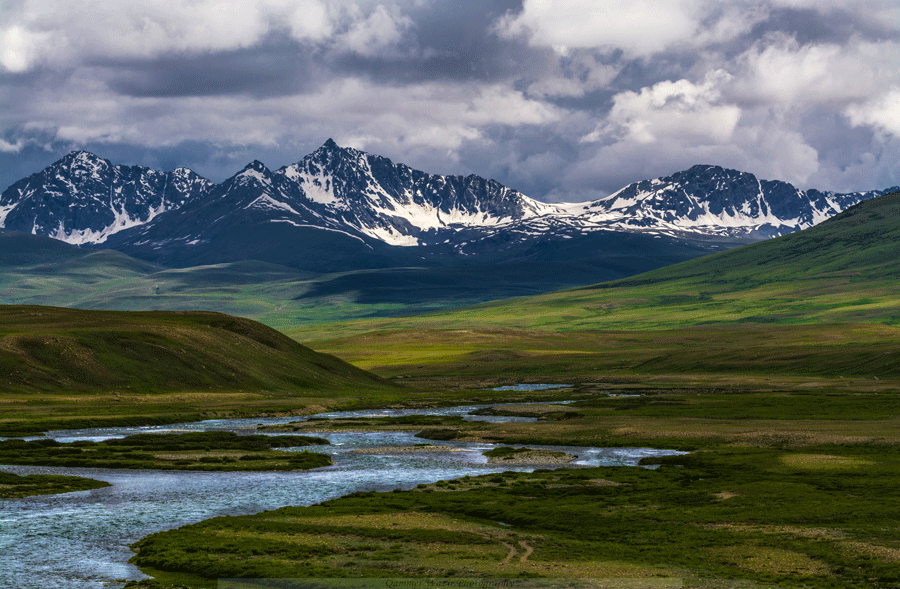 11, 000 followers strong on Instagram, Ilma Zuberi – jalebi thumkas, as she calls herself – first took to photography as a hobby. Interested in exploring the beauty of the country, she takes to the streets of Karachi and carries her camera along on her travels to other parts of the country.
The City of Change
I look at this picture and it reminds me of all things Karachi. It's amazing how many places are torn down everyday to make way for something bigger and better. For me, this picture is representative of the ever-changing nature of Karachi – it's both breaking and rebuilding. It truly is the city that never sleeps and even with all the negative stereotypes that surround it, it is a city that keeps giving. Every street, every corner, every building has a story to tell, one just has to look closely.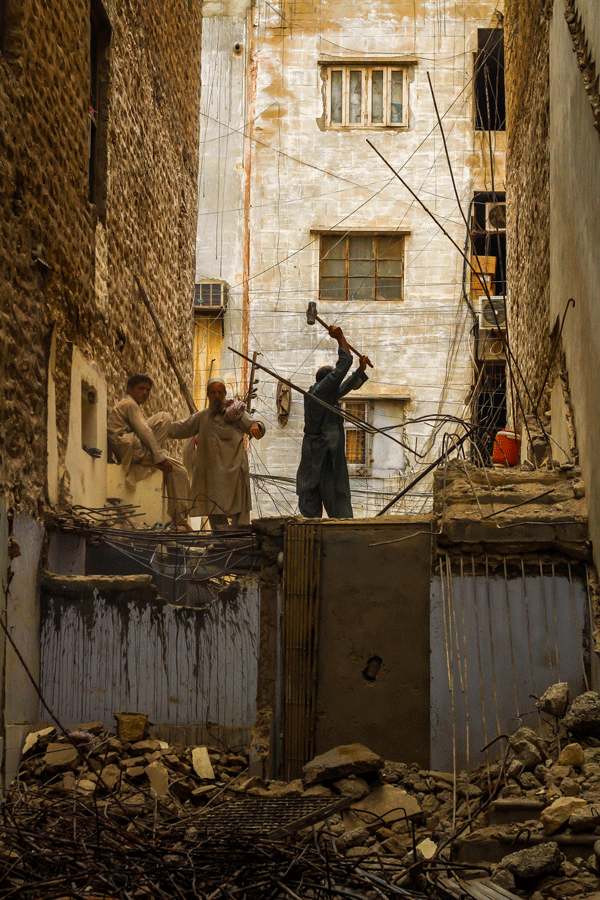 A final year journalism student at SZABIST, Phaseeh Ul Haque often finds himself wandering around the streets of Karachi in pursuit of stories, documenting the oddities of the city along the way.
The Gaze
This photo accidentally happened when we found ourselves lost in the criss-cross of alleys in downtown Karachi and I decided to photograph my friends while we waited for our cab. Every time I look back at the man in this photograph, I cannot help but wonder if it's the gaze of a libertine or that of bemusement at the sight of trendily clad twenty somethings. But what is particularly interesting about this photo is that it tells a different story to each viewer, based on his or her own experiences in the city.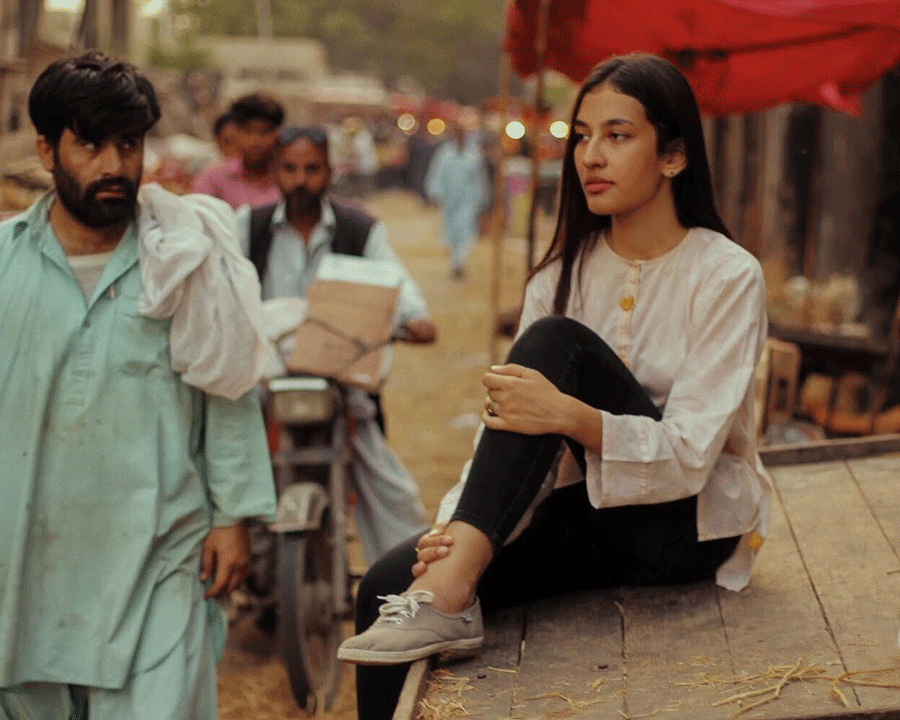 Ever since she first started taking pictures on her two-megapixel Nokia phone, Maham Iqbal has developed an eye for the unusual. A design graduate of the Beaconhouse National University, she is most fascinated by the play of light and shade and also enjoys focusing on hands and skin in her pictures.
Devoted to the Darbar
Every year, hundreds of believers gather at Kamalia – two hours from Lahore – for what is called the darbar, to meet their pirs. The women in attendance gather in the courtyard to listen to the speeches, after which they head to the food stalls, sipping on lemon water and eating pastries as they wait for the next speech to begin. This picture was taken from the roof of my relative's house, which gives a clear view of the courtyard where these people wait for the religious heads to come down and greet the disciples. It is always an overwhelming experience to witness their devotion to the darbar.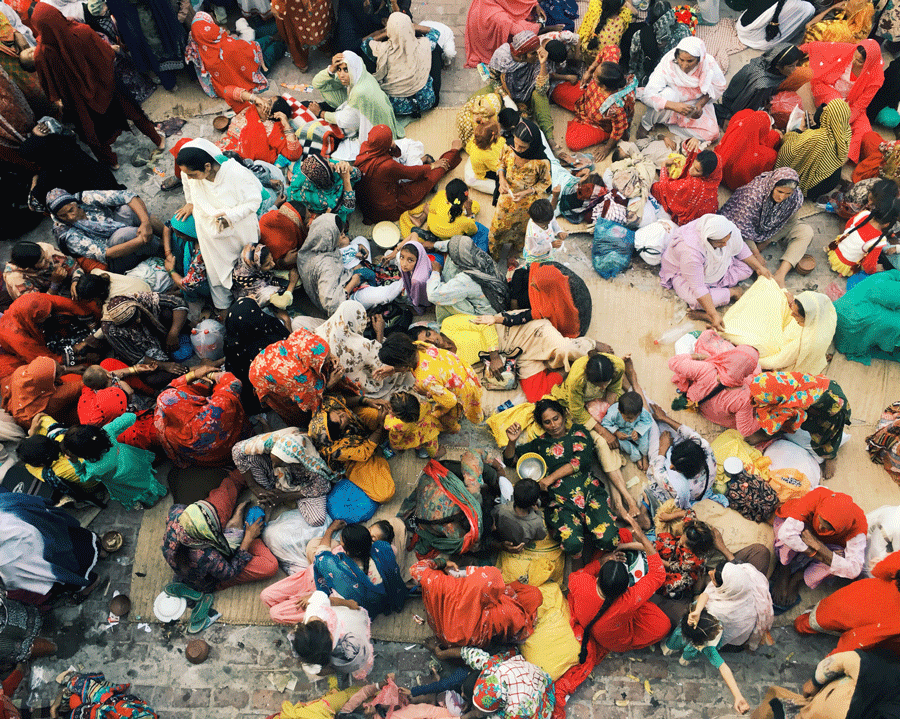 A journalism graduate, Zoha's core areas of interest include human and gender rights issues, alongside which she also writes about gender representation in the media and its impact on society.
Next