"Do folks still read the Reader's Digest? I used to be such a fan, anxiously waiting for the 10th of every month to pick up a new issue," tweeted journalism student Phaseeh Ul Haque, on May 26, 2019. Nostalgia-filled replies came almost immediately: some people shared childhood anecdotes; others speculated the magazine had been discontinued a few years ago. Those who had once been avid readers of the magazine were clueless about its current status. Quite like the people replying to Phaseeh's tweet, I too was once a regular reader of the Digest. Its feature stories left me intrigued; I learned more words from its vocab list than I did from the dictionary and the jokes spread across the magazine left me in splits, but as much as it shaped the better part of my childhood, the romance with Reader's Digest fizzled out once I grew up. It wasn't so much because the magazine's quality took a hit, but more so because I was a teenager now, with a phone that connected to the Internet. Suddenly I had far better things to do than read a magazine on my way back from school.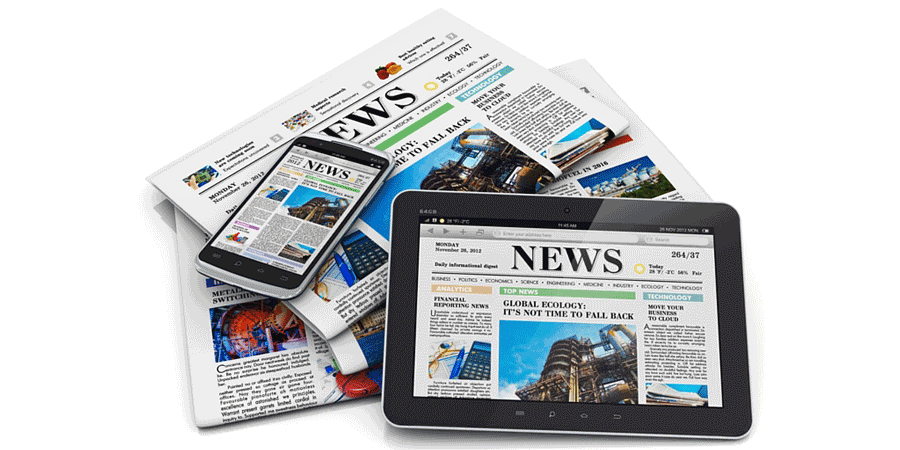 Since the rise of Internet usage around the world, the print media has taken a significant hit. According to a research conducted by the University of North Carolina, the US has lost more than 1800 newspapers since 2004, and around 43 local news titles wound up in the UK in 2018 alone. The Buenos Aires Herald announced its closure after more than 140 years of publication and the Island of Bute lost its 165-year-old weekly newspaper earlier last week. Locally, the English daily Dawn announced a reduction in the number of pages of its Sunday magazine as a cost-cutting measure and reports of the newsmagazine Herald shutting down caused an uproar on Twitter at the beginning of the year. And although the magazine hasn't shut down and many local and international newspapers continue to remain in circulation, it is not wrong to question the very future of the print media in Pakistan and around the globe.
American essayist Arthur Miller once said, "A good newspaper is a country speaking to itself," and if one were to go by that definition, the Internet is the most obvious and, by extension, most conversational medium to deliver the news, and yet the inevitable fall of the print media is not an easy pill to swallow. But as difficult as it may be to come to terms with, there is no denying that this shift in mediums is irreversible. Evidently, old and new, small and big, publications of all kinds are under serious threat in this digital era.
How locals, especially young people, reacted to the news of Herald magazine's possible closure is a good example in understanding the new age audience's complicated relationship with the print media. There is a strong sense of nostalgia attached with all things 'vintage,' – vinyl records, film cameras, typewriters – and perhaps the print media too is fast joining that category.
Today, you can buy a New York Times' scented candle, meant to mimic the aroma of black ink on a newspaper, that burns in the background as you breathe the familiar scent of newsprint while catching up on the day's happenings on your digital device. Truly, it is the best of both worlds.
Evidently, digital media is the only way forward, but even as this bitter truth stares the print media in the face, it is struggling to keep up with the times. The fear that the print media will eventually lose its value has been around for a while. First it was radio that threatened the medium, then it was the fast-growing popularity of the 24-hour broadcast news, but nothing has so fundamentally changed the revenue model of print as the Internet.
While broadcast media chases the latest news as and when it happens, newspapers take advantage of their delayed publication to provide analysis and context to daily news. "This model worked to a good extent mainly because the viewers of broadcast media and the newspaper consumers were more or less of the same generation. The threat now is more real as we are witnessing a new generation, one that is digital native," says Hira Siddiqui former city editor at the Express Tribune and programme manager at the Centre of Excellence for Journalism. Siddiqui's claim of imminent threat is solidified by Sateah Afridi, avid reader and aspiring writer, for whom books continue to be the primary source of information but her consumption of news has become mostly digital, "Twitter is every minute and constantly updating but in print, every report is of yesterday – and for news, that is already too old," she says.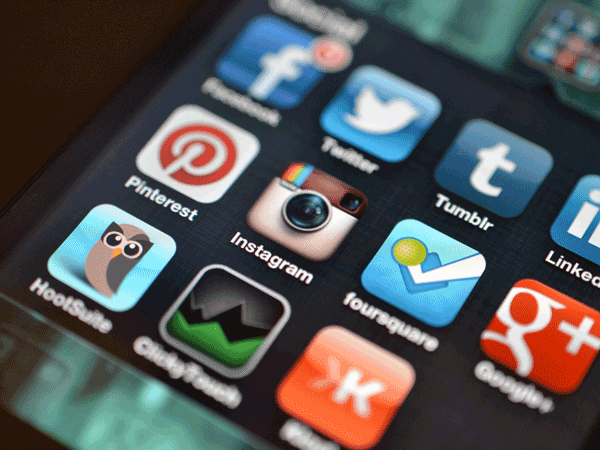 When BuzzFeed first ventured into the digital realm with listicles, cat videos and quizzes to help fuel its more serious news stories, the website was lauded for having cracked the code to keep journalism alive on the web. But if the media company's 220 layoffs in early 2019 are any indication, that model has also failed to prove sustainable. And if it hasn't worked for BuzzFeed, chances are it would not work for local publications either. Alternatively, publications around the world have considered taking The New York Times route as well, hiding their articles behind a paywall. But a quick poll on Twitter debunked this theory. While news enthusiasts showed interest in the concept, most people flatly rejected the idea of paying for news articles. Additionally, people's lack of trust in online payment methods could also be a potential roadblock to digital news subscriptions, "The issue comes with online security; people don't trust leaving their data online, especially when banks themselves keep having their databases hacked," says Junaid Rana a student specializing in user experience design at SZABIST.  And these reservations hint at a much larger problem facing local print and web journalism. With people unwilling to pay for news and the internet's fast growing monopoly over ads – According to the News Media Alliance, Google made $4.7 billion in advertising from news content last year – making money in traditional journalism through advertising will only become increasingly difficult as more time goes by – in the US websites like craigslist have already tapped into the classified ad market, offering a one-stop solution for readers who once found themselves searching through the day's newspapers to find real estate ads or second-hand cars.
"What one may eventually see happen is smaller, independent startups catering to niche audiences and generating small pools of revenues for their small teams. The Intercept, Politico or scroll.in in India are smaller publications that have limited costs but they are driven by the core of journalism practices and, while they may not be cash-cows, they are able to sustain their projects," says Siddiqui. But to build a niche brand entails more than having a website that runs off WordPress templates, and that is where most local publications falter. "Print would need to revisit its style of reportage," says multimedia journalist Umer bin Ajmal, "Data from online newsrooms shows that the most-read articles are often long-form and investigative pieces. I believe if we tell good stories, people will read them," he adds. But how those stories are told will determine the fate of news publications in the days to come, "Some of the most baseless stories get more hits and views than the best pieces that go into print, and that's mostly because they are not made visually appealing when uploaded on websites," says multimedia journalist Manal Khan. Locally, there are still far too many areas around the country that do not receive internet access and that provides Pakistani publications a small window to make their transition to digital media, but as the print media continues to be caught up with reviving old ways instead of adapting to the new, this window continues to narrow down.
Today, the visual appeal of a story is "as, if not more, important than the name of the publication," adds Khan. And continuing to view longform writing and print journalism as the superior medium of disseminating information will only put news outlets at a disadvantage. "AJ+ videos and Patriot Act on Netflix are excellent examples of data-driven journalism," says Rana. Evidently, there is no 'one size fits all,' and if local news organisations wish to remain relevant in today's fast changing digital world then video formats, animations and a more conversational style of journalism are the only way forward. Truly, experimentation is the name of the game.  
A journalism graduate, Zoha's core areas of interest include human and gender rights issues, alongside which she also writes about gender representation in the media and its impact on society.
Next