January 3: Mubashir Zaidi, Dawn News journalist and television anchor, received a Twitter notification via email that his tweets on the murders of SP Tahir Dawar and MQM leader Ali Raza Abidi were in violation of Pakistani law. Twitter had received a complaint against Zaidi's so-called "objectionable" tweet.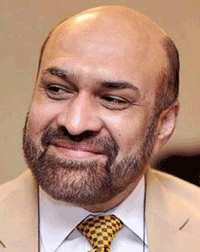 February 9: Din TV anchor and journalist, Rizwan-ur-Rehman Razi was arrested by the FIA from his Lahore residence on charges of violating the country's cybercrime law. Allegedly he tweeted an anti-state narrative, commenting on the judiciary, the government and intelligences services. The following day, Razi was granted bail by a magisterial court, declining FIA's request to remand him into its custody for 10 days.
February 16: A group of protesting journalists were manhandled by Pakistan Tehreek-e-Insaf (PTI) workers. They were protesting outside the Hyderabad Chamber of Commerce against the non-payment of salaries and the sacking of media workers, and started chanting slogans against the PTI government when Sheikh Rashid was visiting.
March 11: The Interior Ministry issued a letter citing five journalists and a blogger for allegedly running social media campaigns during Saudi Crown Prince Muhammad bin Salman's visit to Pakistan in February. Matiullah Jan, Murtaza Solangi, Umar Cheema, Azaz Syed, Ammar Masood and activist Ahmed Waqas Goraya had displayed a picture of  the murdered Saudi journalist, Jamal Khashoggi, on their social media profiles. Subsequently on March 27, the FIA's Cyber Crime Wing issued a notification to initiate inquiries against the journalists.
March 20: Shiraz Gardezi, a cameraman of Geo News, was assaulted outside the National Accountability Bureau (NAB) court in Islamabad by members of the Pakistan People's Party (PPP). He was covering a protest staged by PPP supporters during the hearing of a graft case against Bilawal Bhutto Zardari and Asif Ali Zardari. Gardezi, a joint secretary of the Islamabad National Press Club (NPC), said first he was slapped while he was taking shots of the NAB building and then beaten up by a group of PPP workers.
March 22: Aaj News television anchor Gharidah Farooqi was trolled with hate messages, inciting physical violence against her. She tweeted a year-old picture of Brenton Tarrant, the Christchurch mosque attacker's visit to Pakistan.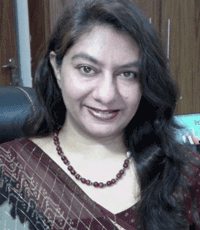 March 29: Journalist and activist Marvi Sirmed was the target of a malicious online campaign, inciting violence against her. A Facebook account, followed by 225,000 people, falsely claimed that Sirmed, promoted a "free sex, incestuous society." Photos stolen from Sirmed's Facebook account were made public, along with other personal details, including her home address and her ID card number. The post called on all Muslims to murder Sirmed and her "mafia of godless liberals."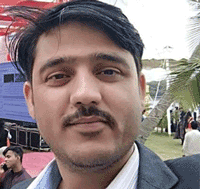 March 30: Matloob Hussain Mosavi, a Jang reporter, was abducted by two dozen, unidentified armed men from his residence at 4:00 am in Salman Farsi Society. After scaling the walls of his house and locking family members in a room, the masked men forcibly took him away. Eye-witness accounts state that the men had arrived in a Toyota Vigo, a Toyota Prado and three police vehicles.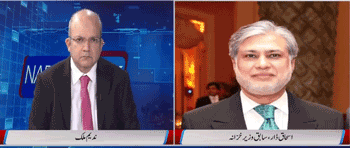 April 2: Nadeem Malik, a talk show host of Hum News, was trolled with abusive language on social media by PTI activists, after he interviewed former Finance Minister, Ishaq Dar, who pointed out loopholes in the present government's economic policies.
April 5: Muhammad Imran of Neo TV and Syed Sagheer Hussain of daily Al-Manzroor were attacked by doctors in Taunsa Shareef for making inquiries on behalf of the family of a rape victim about a medical examination.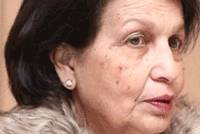 April 8: Senior journalist Mariana Baabar, whose Twitter handle includes the name Pashteen, disclosed that she was receiving threats and holds the Director General, ISPR responsible. She said on Twitter that the person who issued the threats, blew his cover when he asked her, why Pashteen?
April 8: Taj Muhammad Wazir, a former leader of the Jamaat-e-Islami (JI), declared jihad against journalists at a political rally in South Warizistan in Khyber Pakhtunkhwa. Taj ordered the crowd to snatch the cameras, mobiles and all other devices the media was carrying to cover the protest. He went on to order the murder of journalists in Wana and said that he would take responsibility for this action.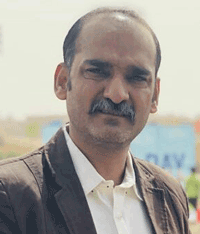 April 17: Senior journalist Mushtaq Sarki was arrested and booked in six cases by the police, for raising the issue of Irshad Ranjhani, the city president of Jeay Sindh Tehreek (JST) party, who was shot by the UC chairman Abdul Raheem Shah, in an alleged mugging and resistance case in Karachi.
April 24: A series of malicious hashtag campaigns that included defamatory trolling, misinformation and modified pictures targeting investigative reporter Umar Cheema of The News, anchorperson Mubashir Zaidi of Dawn News Channel and freelance journalist Marvi Simed. became Twitter's top trends in Pakistan. The malevolent post on Sirmed produced 11,000 tweets in two hours. Following this, on April 26, Geo News channel anchorperson and columnist, Saleem Safi, Geo News channel correspondent and daily Jang columnist Arshad Waheed Chaudhry and The News investigative journalist Fakhar Durrani were accused of being on the payroll of political parties, including the PTI, the PPP and the PML-N. Chaudhry, in particular, was a target of abuse on Twitter after someone accused him of asking a pointed question to Bilawal Bhutto Zardari. Subsequently, the hashtag #StayStrongBraveJournalists" was started to show solidarity with the journalists community and Twitter authorities were asked to take necessary action against those responsible.
April 27: Shaukat Korai, a News One TV journalist, was assaulted by Counter-Terrorism Department (CTD) personnel on the premises of the Sindh High Court in Karachi, while taking footage of suspects who were brought in for a hearing. A CTD officer approached Korai, asking him to stop and insisted on deleting the footage, which he refused. When he stated that he had permission from the High Court to cover the event, the CTD officers snatched his cell phone, tore his clothes in the process and forcibly tried to take him to the station.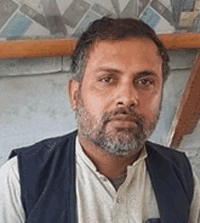 April 30: Malik Amanullah Gharoka, a journalist with a local newspaper Meezan-i-Adal in Dera Ismail Khan, was shot dead by unknown assailants. The gunmen, who were on a motorbike, shot him in the face and shoulders with four bullets while he was travelling to Parowa, a crime ridden area. Gharoka was chairman of the Parowa Press Club and associated with Janbaz, a local television. His family confirmed that he had no personal enmity with anyone.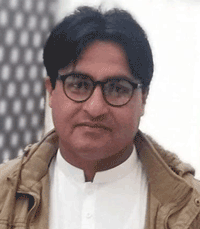 May 4:  Ali Sher Rajpar, a reporter with the Sindhi newspaper Awami Awaz, was killed in an attack on the Pad Eidan Press Club in Dadu. The assailant/s fled the scene after the intentional homicide. The motive for the murder was unknown.
May 9:  The Federal Government of Pakistan imposed a ban on advertisements issued to the Dawn Media Group's newspaper and television channel. The PFUJ office-bearers issued a statement saying that the government was penalising the Dawn Media Group because certain quarters were displeased about the independent views being aired by its TV channel and newspaper on the present state of governance.
May 16: Journalist Ahmad Noorani, formerly with The News, claimed he was followed by two motorcyclists who attempted to stop him at around 2:30 am in a sector E-11 market in Islamabad. In his tweets he states that one of the motorcyclists appeared to be the same person who led a group attack on him on October 27, 2017 near Aabpara, when he was an investigative journalist with The News, in which he sustained head injuries.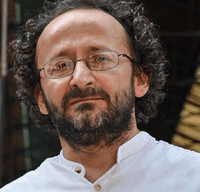 May 22: Shahzeb Jillani, senior investigative reporter for Dunya News TV channel and a former BBC correspondent, was booked on charges of cyber-terrorism, hate speech, abetment and defamation, which carry a 14-year prison term. He was fired by his employers during the court proceedings. Subsequently, a Karachi court dismissed all charges against him and ordered that the case be closed because of insufficient evidence. His case was taken up by the International Federation of Journalists (IFJ); the Commonwealth Journalists Association and the National Union of Journalists.
May 24: Police stormed the residence of veteran Jang reporter, Shahid Sultan at 2:30 am in Rawalpindi. They broke the bedroom door of his two young sons and brought them out at gunpoint. They said they were looking for a woman, who, it turns out, did not live there. They left after saying it was a "misunderstanding." After strong condemnation by the IFJ and the Pakistan Federal Union of Journalists (PFUJ), the two officers who were part of the raiding team, were suspended and an FIR was registered against them.
May 25: PEMRA issued a show-cause notice to News One TV channel for airing on May 23, as breaking news, "defamatory" clips of the National Accountability Bureau (NAB) Chairman, Javed Iqbal. The channel claimed they had aired the clips – allegedly showing Justice Iqbal in conversation with a woman, making inappropriate remarks at various points – "in the public interest." The channel later issued an apology, stating that the clips were found to be unverified.   
May 28: A Khyber News reporter, Gohar Wazir, and 21 others were arrested by the police and security forces in Bannu under the Maintenance of Public Order (MPO) Act. The reporter was arrested covering a protest by the Pashtun Tahaffuz Movement (PTM). He was released from Haripur Jail the following day. The reporter had also interviewed tribal leader Dr Gul Alam Wazir and MNA Mohsin Dawar, who had been arrested for hate speeches and for attacking a checkpost in North Waziristan.
May 29: Journalists Ali Asghar Bhatti and Parvaiz Mughal were arrested by the Islamabad Police, for attempting to cover Bilawal Bhutto's appearance before the NAB. They were stopped at a police checkpost to prevent them from covering the event. Mughal, a photographer, requested the officers to let them proceed. Instead, they resorted to violence, used abusive language, and hauled them away in a police van. Both were released after an hour, following the intervention of the National Press Club president, Shakeel Qarar. The police officers were issued suspension orders by the DIG police.
June 1: The Pakistan Electronic Media Regulatory Authority (PEMRA) issued show cause notices to 14 TV channels for violating its directive to avoid commenting on the reference filed with the Supreme Judicial Council (SJC) against Supreme Court and High Court judges. The regulatory body quoted the Supreme Court's July 2018 judgment, in which media organisations were directed to refrain from any analysis, opinion or editorials, on the SJC proceedings, except for case proceedings.
June 3: A petition was filed with the Islamabad High Court seeking a nationwide ban on media coverage of Manzoor Pashteen, chief of the PTM, and MNAs Mohsin Dawar and Ali Wazir, for maligning state institutions.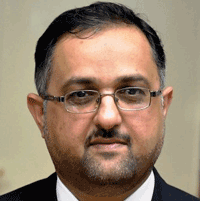 June 12: Dawn's senior correspondent, Baqir Sajjad, was accosted by alleged intelligence agents in Islamabad, soon after he met with British High Commission diplomats at a café. In his tweet, Sajjad described the encounter with "hostile low-level intel operatives," who knew about his meeting. They insisted that they were authorised by the state to bring him in and any resistance would be tantamount to non-cooperation with the state. Sajjad resisted their attempts and managed to get away.
June 12: Asad Ali, a reporter with an Urdu daily, was arrested by the Bahadurabad police in Karachi, allegedly for being in possession of drugs and weapons. The SHO in the case said Ali had connections with a gang of drug-peddlers. Meanwhile Ali's family claimed that he had been trying to expose a nexus of drug-peddlers and some black sheep in the police department and that, at first, the police would not admit that he had been arrested and illegally detained for two days. The Crime Reporters Association has demanded a proper inquiry to ascertain the facts behind the arrest.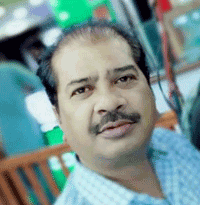 June 15, 2019: Ilyas Warsi, a senior crime reporter with the Sindhi newspaper Kawish, was found dead by his son in his apartment in Hyderabad. His son forced open the doors of the apartment when Warsi did not attend to calls on his mobile phone. The police state that Warsi was murdered using an edge tool but the motive behind his murder remains unknown. Warsi was a former president of the Hyderabad Press Club.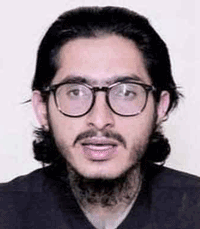 June 16: A 22-year-old blogger, Mohammad Bilal Khan was murdered near Islamabad's Gol Masjid. Bilal, a resident of Gilgit-Baltitsan and a student of Islamic University with 86,000 social media-followers, was called over to a spot where he was knifed to death by unknown person/s. His uncle, Ehtesham, was severely injured in the incident.
June 20: Muhammad Imtiaz Khan, the president of Karachi Press Club was physically attacked by Faran Masroor Ali Siyal, a senior leader of PTI, during a heated debate on a talk show on K21 News Channel. The video of the incident, which went viral on social media, showed the PTI leader shoving the journalist to the ground and punching him hard. The two had to be separated by the crew on the set. The politician was issued a show cause notice by the PTI and suspended by the party following an uproar over the incident.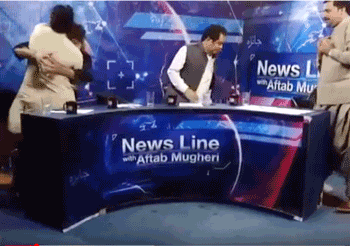 The writer is working with the Newsline as Assistant Editor, she is a documentary filmmaker and activist.
Next