Striking Chords With Mullahs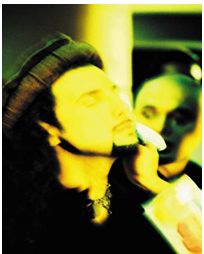 Rock band Junoon has been a fore-runner in presenting Pakistan as a culturally progressive society, be it through performances at the Indian MTV Awards or at the UN General Assembly in New York. Adding to the group's list of achievements, is lead guitarist and UN goodwill ambassador Salman Ahmed's documentary, The Rock Stars and the Mullahs, which has recently won the South Asian Journalists Association (SAJA) award for "Outstanding Story on South Asia — Broadcast." Ahmed received the award on July 20th, at a ceremony held at Columbia University in New York.
The documentary addresses the controversy about the place of music in Islam. In it, Ahmed speaks to various mullahs and students of religion, and exchanges views on the issue. Ahmed also strums a Quranic ayat on his guitar strings in the presence of students, and asks them whether or not they consider it sacreligious. The documentary follows Ahmed as he travels on local buses and communicates directly with the masses on the theme of permissibility of music in Islam.
The documentary was aired on BBC and VH1. Directed by Angus Macqueen and British journalist Ruhi Hameed, the documentary's production company, Wide Angle, were up against internationally-acclaimed programmes, 60 Minutes, and Nightline, among others.
Next