Almost eight months after the US launched its military campaign in Afghanistan, Osama bin Laden remains as elusive as ever. Omnipresent on television screens, he has not been seen in person for quite some time now.
His latest video-tape hasn't helped solve the mystery of his whereabouts. Rather, it has compounded the problem because the new tape is said to be quite old. Qatar's Al-Jazeera, the Arabic language television channel that has earned fame and won new viewers for obtaining exclusive use of bin Laden's explosive videos, has already dismissed the new tape as the one it got hold of four months ago and decided against using it because it lacked news-worthiness. In fact, it appears that no new bin Laden video-tape was made available after the US-led military offensive against Al-Qaeda in Tora Bora last December. So the long wait for another bin Laden tape making its appearance continues, with every television company and journalist hoping to be the first to receive it.
That bin Laden continues to haunt the US is evident from the relentless search to capture him alive or dead. The US administration's frustration at failing to achieve this objective is evident from the fact that the US government functionaries, from President George W. Bush to Defence Secretary Donald Rumsfeld, and from General Tommy Franks to his spokesman Brian Hilferty, all have virtually stopped referring to bin Laden, unless they are pressed to do so by persistent reporters. Earlier, no statement of theirs was complete without a customary condemnation of America's enemy number one. Now every effort is made not to mention his name in order to avoid embarrassment.
Though the Americans and their Western allies don't admit it publicly, it is obvious that all the major military operations carried out to date in eastern and southern Afghanistan primarily sought to capture or kill bin Laden. The bombing campaign in Tora Bora, Operation Anaconda in Shahikot mountains near Gardez in early spring, Operation Mountain Lion and the most recent Operation Condor were all geared to capture bin Laden and his top Al-Qaeda lieutenants. A secondary purpose of the campaigns was to apprehend or eliminate Taliban leaders, none yet charged with any specific crime except harbouring bin Laden.
Operation Mountain Lion was by far the most elaborate effort to find the Al-Qaeda and Taliban officials in the border areas that link Afghanistan and Pakistan across the Durand Line. Khost, Paktia and Paktika provinces in southern Afghanistan were its specific target, but another major objective was to plug the mountain routes leading into Pakistan's semi-autonomous tribal belt. The freshly arrived 1,700 British marines for the first time became involved in a military campaign in Afghanistan, when they were airlifted from the Bagram airbase to the scene of action. All they managed to do during their sweep through mountainous territory in Paktia was destroy ammunition dumps belonging to a former Afghan mujahideen commander, Ibrahim Omari, allied to the US. The British move must have amused the American military authorities because they knew about the arms dumped in caves and had refrained from capturing or destroying them. Certain sections of the British media termed the whole exercise a farce. The mysterious illness, variously identified as winter vomiting and dysentery, that plagued British soldiers at the Bagram airbase, and the claim of their commander, Brigadier Roger Lane, that the war in Afghanistan was all but over seems to have contributed to Lane's replacement. The Pentagon, particularly Rumsfeld, was adamant that its war on terrorism in Afghanistan was far from over.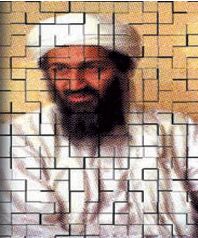 Simultaneously, US telecommunication experts and elite forces were assigned duties to track down fleeing Al-Qaeda and Taliban officials across the border in Pakistan. It was an unprecedented move because for the first time non-Pakistanis were allowed by the government to conduct military operations in the tribal areas. Even Pakistani soldiers weren't welcome in the tribal areas until recently. Islamabad, it appears, couldn't say no to the Americans after agreeing to cooperate in Bush's so-called war on terrorism. The capture of bin Laden's aide Abu Zubaida and more than 50 other Al-Qaeda and Taliban operatives from a safe house in Faisalabad in Pakistan's central Punjab province also strengthened the US case to be allowed to track down bin Laden and his top lieutenants in Pakistan, particularly in the tribal areas. The US, and its overly jingoistic media, strongly believes that bin Laden and his top lieutenants could be hiding somewhere in Pakistan's tribal territories. However, all the raids and arrests of Pakistani tribesmen and Afghan refugees there until now have yielded nothing. Even Abu Zubaida's capture failed to provide clues that could have led the Americans to bin Laden's hideout.
Meanwhile, there are speculations galore about bin Laden's whereabouts. Officials of the interim Afghan government continues to offer divergent theories on the likely abode of bin Laden. Most point towards Pakistan, but others like Foreign Minister Dr Abdullah still believe he is somewhere in eastern or southern Afghanistan. The interim government head Hamid Karzai, who should know more than his ministers owing to his close ties to the Americans, has said time and again that he has no knowledge about bin Laden. Islamabad has consistently denied bin Laden's presence in Pakistan but its denials don't carry much weight in the western capitals. General Musharraf has stopped speculating about bin Laden's whereabouts after giving contradictory statements that he may have died due to kidney failure on account of lack of medical treatment or got killed in the US bombing in Tora Bora. The widely quoted Israeli website, DEBKA, which has all along said, without offering any evidence however, that bin Laden is holed up in the snow-covered Pamir mountains, has now added India's Kashmir valley and Pakistan's Northern Areas to the list of his likely hideouts. It is a tacit admission that its own theory about bin Laden hiding in the Pamirs is now doubtful. Certain Pakistani reporters had also eagerly bought this theory and flashed stories about bin Laden's presence in his strongly defended hideouts in the Pamirs. The reports about bin Laden having built elaborate hideouts in the Pamirs were as laughable as his labyrinth of well-stocked caves in Tora Bora. The myth about the Tora Bora caves with their own hydel-power stations has already been exploded and it would require another US bombing-aided military campaign to arrive at the same conclusion in the fabled Pamirs.
With bin Laden nowhere in sight, the US government is under tremendous pressure to either capture him alive or retrieve his body. Its military intervention in Afghanistan would be considered unsuccessful until that is done. The foremost objective of the US military campaign was to destroy Al-Qaeda and that cannot be achieved until bin Laden is killed or captured. The secondary goal of the campaign, to dislodge the Taliban regime, has been achieved even if remnants of the Taliban regime continue to harass the Americans and its western and Afghan allies. In such a scenario, the speculations, as well as rumours, concerning bin Laden will continue until he is captured or confirmed as dead. For the moment, one presumes that he is alive.
Rahimullah Yusufzai is a Peshawar-based senior journalist who covers events in the NWFP, FATA, Balochistan and Afghanistan. His work appears in the Pakistani and international media. He has also contributed chapters to books on the region.
Next