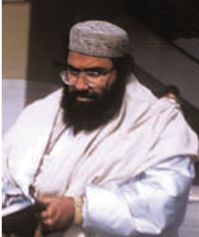 Pakistan's military government appears increasingly concerned about the emerging nexus between the Al-Qaeda and Pakistani Islamic radical groups. Hundreds of Islamic militants returning from Afghanistan after the collapse of the Taliban regime have moved to Pakistan administered Azad Kashmir and are ready to join the "jihad" against the Indian forces on the other side of the border. Most of these militants are associated with the three militant groups banned by the Musharraf regime which are trying to regroup in Pakistan to launch terrorist attacks against the US and other western interests.
For more than a decade, these militants have been fighting a "holy war" to press Pakistan's claim on the disputed princely state. Thousands of "holy warriors," trained and armed by the ISI, have been killed fighting Indian forces. Most analysts agree that it will not be easy for the military to break that link.
In January this year, President Musharraf outlawed the three main Pakistan-based Islamic guerrilla groups, blamed by Delhi for terrorist attacks on Indian parliament, and arrested hundreds of their activists. But the crackdown has had little effect on these organisations which have shifted their headquarters from Pakistan to Azad Kashmir and started working under new names. The restrictions may have slowed down the efforts by the guerrillas to infiltrate the Indian-controlled area, but most observers agree that it is not possible for the Pakistani military to stop all guerrilla movement in the high altitude mountainous terrain.
More than half a dozen Pakistan-based Kashmiri guerrilla groups have been involved in the separatist war against Indian forces. In the mid '90s, three of the largest pro-Pakistani groups, Lashkar-i-Taiba, Jaish-i-Mohammed and Harkatul Mujahideen, which have been blamed by Delhi for most of the terrorist attacks, became a dominant guerrilla force that sidelined the indigenous and pro-independence Kashmiri fighters. They also tried to "Islamise" the Kashmiri separatist movement and gave it a more violent turn.
Initially propped up by Pakistan's main military spy agency, these militant groups are now functioning independently, causing serious concern to the Musharraf government. "Having operated openly for over a decade in full public view, and with obvious state backing, only magic or massive military action can eliminate them," says Dr Pervez Hoodbhoy, a professor of physics and a leading peace activist.
Pakistani military authorities believe the outlawed Islamic militant groups are trying to destabilise President Musharraf's government with the support of Al-Qaeda. "Those involved in terrorist attacks in India are also trying to destabilise Pakistan," President Musharraf said in a recent address on national television.
Pakistani investigators suspect the group responsible for the slaying of kidnapped American journalist, Daniel Pearl, might have been involved in last month's suicide bombing on a Pakistani navy bus in Karachi carrying French defense technicians. Twelve French nationals and two Pakistanis were killed in the first ever suicide attack on Pakistani soil.
The same group may also have carried out the grenade attack on a church in Islamabad's high security diplomatic enclave that killed five people, including the wife and daughter of an American diplomat.
Pakistani security officials said these attacks were part of a larger terrorist plan to target western nationals in Pakistan as well as to destabilise President Musharraf's pro-west government.
Pakistani police have arrested several members of an outlawed group, Jaish-i-Mohammed, and a Sunni Muslim sectarian organisation, in connection with these terrorist attacks.
Jaish-i-Mohammed is the newest and most rapidly growing militant outfit fighting in Kashmir. The group is led by Maulana Masood Azhar, a firebrand Islamic cleric freed by Indian authorities in December '99, in exchange for the 160 passengers aboard an Indian airlines jet hijacked by his supporters from Kathmandu to the Afghan city of Kandahar.
Maulana Azhar launched a campaign in Pakistan to recruit half a million Muslim volunteers to fight against India. A fiercely anti-American organisation, the Jaish had close links with the Taliban and Al-Qaeda. Hundreds of its supporters went to Afghanistan to fight alongside the Taliban.
Ahmed Saeed Omar Sheikh, the British-born Muslim militant who masterminded Daniel Pearl's kidnapping, and his accomplices in the crime were all linked with Jaish-i-Mohammed. The group was the first to launch a suicide attack in Kashmir when a British-born Muslim, Mohammed Bilal, rammed a truck loaded with explosives into an Indian army barracks last year. Pakistani investigators find a similarity in the Kashmir and Karachi bombings. The Jaish is also suspected to have provided shelter to Al-Qaeda fugitives.
US personnel have now joined Pakistani troops in a hunt for Al-Qaeda and Taliban fugitives, believed to be hiding in the Federally Administered Tribal Areas. Foreign troops have now landed in an area where even the Pakistan army had not been allowed to operate until last year.
Waziristan, a semi-autonomous Pakistani tribal region, borders the Afghan province of Khost which has been the main centre of operation of the US-led coalition forces against the vestiges of Al-Qaeda. Pakistani and American officials suspect that Osama bin Laden and his men might have been hiding in the area where the former Afghan Taliban regime had strong support.
Pakistani troops, helped by US personnel, began combing the area, but met with little success. They have seized some caches of arms, but no terrorist has yet been apprehended. They evoked the ire of the tribesmen when they recently raided an Islamic seminary established by Jalaluddin Haqqani, the supreme commander of the former Taliban forces, suspecting it was used as an Al-Qaeda hideout.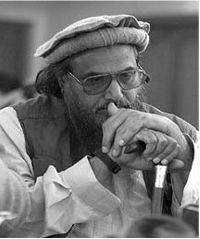 Once a major centre of Islamic learning for the Afghan Taliban, the madrassah, known as Munbaul Uloom (the source of learning), was closed down by Pakistani authorities last December, but was later handed over to local Islamic leaders. On the US list of 20 most wanted Taliban leaders, Haqqani was reportedly injured in the American bombing of his headquarters in Khost a few months back. His family, including one of his brothers, still live near the madrassah.
The involvement of American personnel in raids in the sensitive tribal areas came after the arrest of Abu Zubaydah, a deputy to bin Laden, and some 50 Al-Qaeda members from their hideouts in Faisalabad and Lahore. Most of them were believed to have travelled through Waziristan after fleeing from Tora Bora, Khost and the Paktia province in eastern Afghanistan.
The secret raids on Al-Qaeda hideouts came as a result of CIA electronic surveillance. According to a senior official, the CIA, which has developed its intelligence assets in Pakistan over the last six months, tracked Abu Zubaydah's network by intercepting electronic messages sent by them from their hideouts. The CIA has also been using huge amounts of money to buy information. "All of that helped in netting the prized catch," says a senior Pakistani official.
According to a senior ISI official, the agency has handed over 294 Al-Qaeda activists to the United States since the collapse of the Taliban regime. "They belonged to 36 different nationalities and the majority of them were Saudis and Yemenis," said a senior Pakistani official.
It is still not clear how these activists managed to enter Pakistan despite the deployment of thousands of troops on the border with Afghanistan. Some reports suggest they either bribed their way through or crossed over with the help of their Pakistani sympathisers in the lawless tribal areas bordering Afghanistan.
Since the fall of the Taliban in Afghanistan, Zubaydah and former Taliban leader, Jalaluddin Haqqani, have been leading an effort to regroup Al-Qaeda in Pakistan, with the support of Pakistani Islamic militant organisations. An increase in money transfers and e-mail communications suggested they were commanding a terrorist faction that was planning fresh attacks against American interests.
The participation of American agents in these raids has, however, proved politically sensitive for President Pervez Musharraf. Accusing President Musharraf of being "an American agent," a newly formed alliance of conservative Islamic parties has threatened to launch a nationwide movement to oust him.
As the operation proceeded, Pakistani officials claimed that the number of American personnel involved in the search operations was not more than a dozen, and they were just helping Pakistani troops with communication and intelligence.
The search operation has been stepped up as British Marines and Australian troops pursue the Al-Qaeda and Taliban fighters in eastern Afghanistan, close to the Pakistani border. Pakistani officials maintain that security around the border has been further tightened, but dismissed reports that coalition forces have been allowed to cross into Pakistan in hot pursuit.
Pakistan has rejected repeated requests by Washington to allow US combat troops to be deployed in the tribal areas, saying their presence would provoke the fiercely independent population. "We don't want the American forces to operate here as they are doing in Afghanistan," said a senior military official. Pakistani military authorities have also refused to let US officials make direct contact with local tribal leaders. "The Americans want to distribute money to the tribal chiefs as they did in Afghanistan," said the official. "We don't want them to breach our sovereignty."
The writer is a senior journalist and author. He has been associated to the Newsline as senior editor at.
Next