One of the best stage-thrillers ever to have been written, with countless shows on Broadway and at least 2,300 in the West End alone, Anthony Shaffer's 1970 mystery thriller Sleuth, reincarnated as Tamanna, has finally hit the big screen in Pakistan after four long years in the making.
As in Sleuth, Tamanna delves straight into the plot (it's a short film, only 82 minutes long), introducing the two male leads: Mian Tariq Ali (Salman Shahid) and Rizwan, or 'Riz,' Ahmed (Omair Rana). The former is an ostentatiously wealthy filmmaker, with several big titles to his name. He is estranged from his much younger wife, Mehreen (Mehreen Raheal), and keeps a mistress, Talia (Feryal Gauhar, who is also the narrator), for company. Riz Ahmed, a novice young actor of humble origins, is in love with Mehreen and wishes to marry her. He is invited to Tariq's house, a sprawling half-timbered mansion in a completely deserted neighbourhood, to discuss the issue at hand.
At first, Tariq appears strangely supportive of Rizwan's wish, happy to bless the union between his wife and her lover. He encourages Riz to steal the jewellery that he bought for Mehreen, with the advice that "nai pyaar mein aurat ko khush rakhna mushkil nahi" (the film abounds with such intellectually stimulating gems). But adds that when Mehreen's expensive taste rears its head, Riz will need the money to keep her happy (and, this way, Tariq won't have to pay a gift tax on them either). But,  as the plot develops, this apparently mutually beneficial understanding between Tariq and Riz gets more complicated — the upper hand is shifted back and forth between director and actor as they spend a night trying to one-up each other in what becomes an increasingly sinister and cruel game. Games, the audience is told by Talia, are a part of life. In fact, life itself is one big game in which everyone plays different characters at different moments.
As Pakistan's very first neo-noir film, Tamanna has all the necessary elements: mystery, dim lighting, vision-obscuring fog and creepy costumes. The film's dark humour is effectively communicated by the eerie music at critical moments — definitely a more subtle device than Tariq and Riz's exaggerated, maniacal laughter.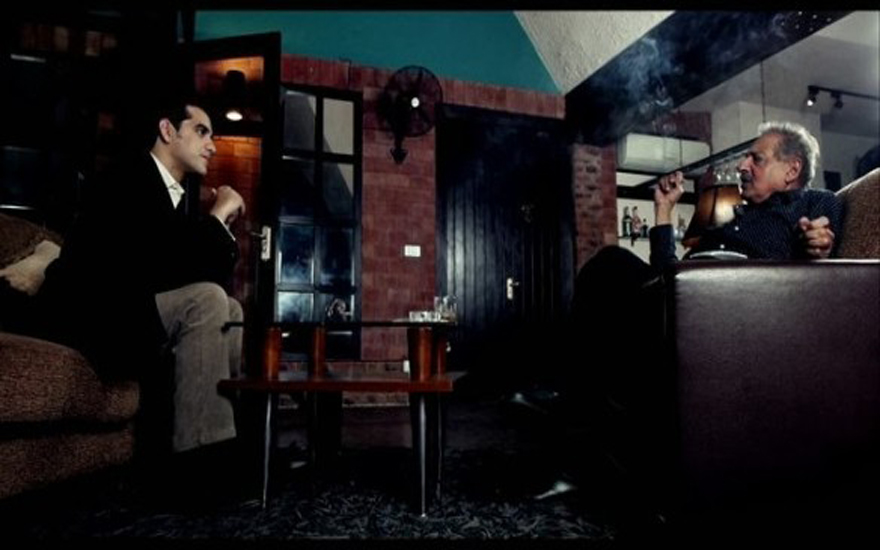 But, the best part about Tamanna (which, if not executed as well as it was, could have had just the opposite effect) is the witty repartee between the two main characters that made Sleuth the classic it is. Boasting intellectualism and humour, it does not come across as forced, unnatural or dull at all. On the contrary, the conversation between Tariq and Rizwan is smooth and entertaining. Credit must be given to Shahid and Rana, who work very well together, as well as to the strength of the script (adapted from the play by director Steven Moore), which is rich with enlightening thoughts on life and love.
This wonderfully acted and directed film suffers a few hiccups though. And the biggest let-down is the climax. It lacks the edge-of-the-seat excitement in anticipation of the film's resolution, which progresses far too quickly. The climax is not built up enough to be truly enjoyable.
Moreover, since Tamanna is a thriller, one expects many twists and turns in the film, and though the few twists (like the police investigation scene) that were included were executed very well, perhaps the movie's short runtime meant that there wasn't enough space for too many surprises.
While some may also criticise Tamanna's focus on the male characters, with Raheal and Gauhar playing only minor roles, the film might actually be a clever commentary on the understated influence women have even in what appear to be male-dominated environments.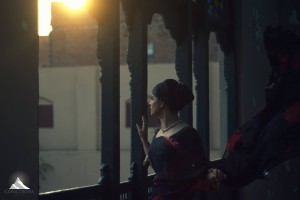 Other themes the film explores include: Age, and the conflict between the experienced sage and the impassioned and naive young lover; Love, its superficial nature and how it cannot possibly survive without the prior fulfilment of material needs; 'Khel,' and how life is one big game, a take on the traditional mystery novel; and finally, Pakistan's fading film industry.
Tamanna's thinly attended opening night at Nueplex Cinemas had many in the audience just waiting for the film to end, and a variety of comments, including "bakwas film," "khatam bhi ho jao" and "shukar hai khatam hui," were audible. But, for all those who are aware of the genre's history, its place in Lollywood's list of outstanding modern films will come as no surprise.
This review was originally published in Newsline's July 2014 issue under the headline, "Criminal Minds."
Hiba Mahamadi was an Editorial Assistant at Newsline
Next